It's no wonder that with the rise of eco-consciousness in the hospitality industry and guests seeking sustainable, authentic, and holistic experiences from their hotel stays, that the concept of SCP was born.
Situated in Colorado Springs, Soul Community Planet, or rather SCP, was a concept built from the thought that just because you travel, whether it be for business or pleasure, you can still incorporate personal wellness and eco-friendly choices into your travels.
What the founders of SCP call "holistic hospitality," was designed to not only make the world a better place but to provide their guests with a place for personal wellness, a friendly locale to gather, relax, and be social – all while contributing positively to the environment.
Review of SCP Hotel in Colorado Springs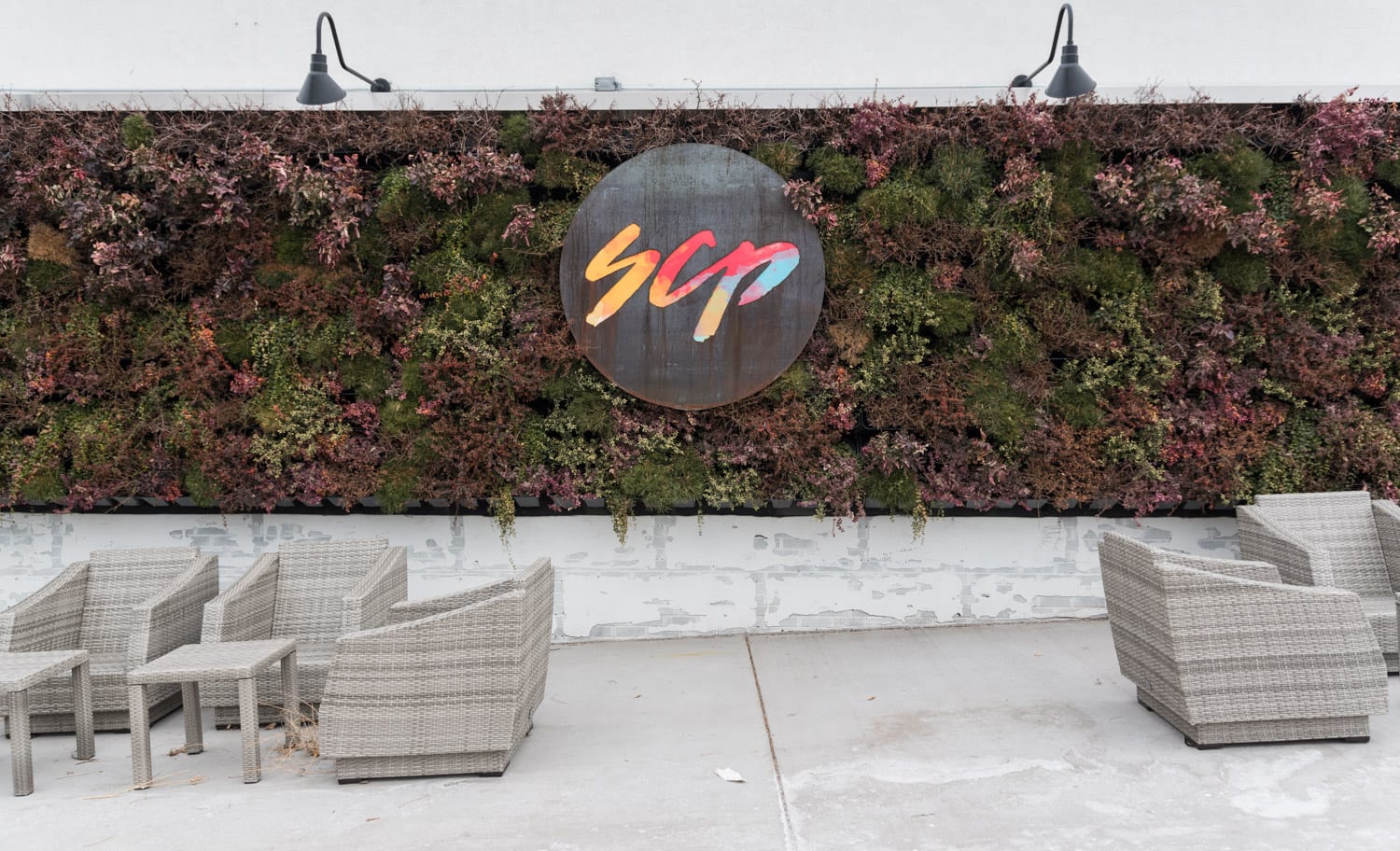 SCP Hotel Colorado Springs consists of 174 smoke-free, pet-friendly rooms, an outdoor pool, a 5,000 square-foot state of the art SCP Fit fitness center, common lounging area, hotel bar, and the Provisions market. The hotel design concept began with a plan to renovate, not build from the ground up, an outdated building, combining the use of recycled and eco-friendly materials and reimagining the space into new elements that enhance and support each other.
Sustainable design concepts like the outdoor living wall that is made entirely of native Colorado plants, doubles as a beautiful feature and insulation for the building.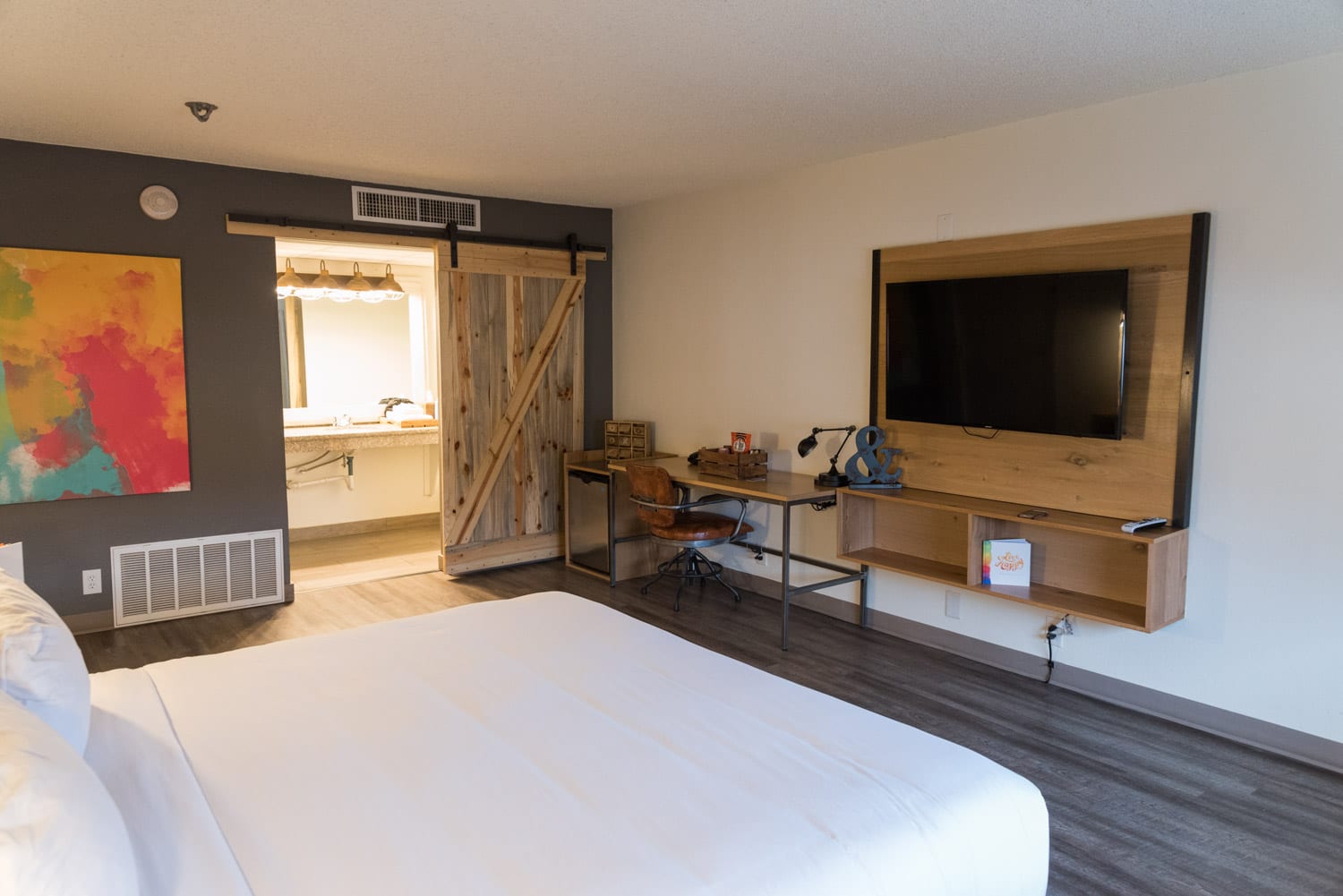 Each room is designed to make you feel instantly welcomed with colorful artwork, spacious surroundings, and inspirational details like a bedside book on how to "live happy." Sustainable features make each room unique, from the bathroom's barn door that is made of Colorado beetle kill to the decorative apple crates (made by a local artist in Buena Vista, CO.), that adorn the walls.
And if you're looking to add to your relaxing experience, add-on amenities such as a humidifier, Himalayan salt rock lamp, and a natural oil diffuser can be requested for your room at no extra charge.
Beyond the rooms themselves, every inch of space of the Colorado Springs' hotel offers guests plenty of opportunities to recharge, relax, and refuel with SCP FIT, SCP Commons, and the locally-sourced Provisions market.
Check prices, availability or book SCP Hotel
Soul.
Wherever your travels may take you, SCP Hotels provides opportunities to refuel your soul. With the purposeful and fresh designs that lend itself to rest and relaxation, the Provisions market to fuel your body, and the SCP Fit to center your mind.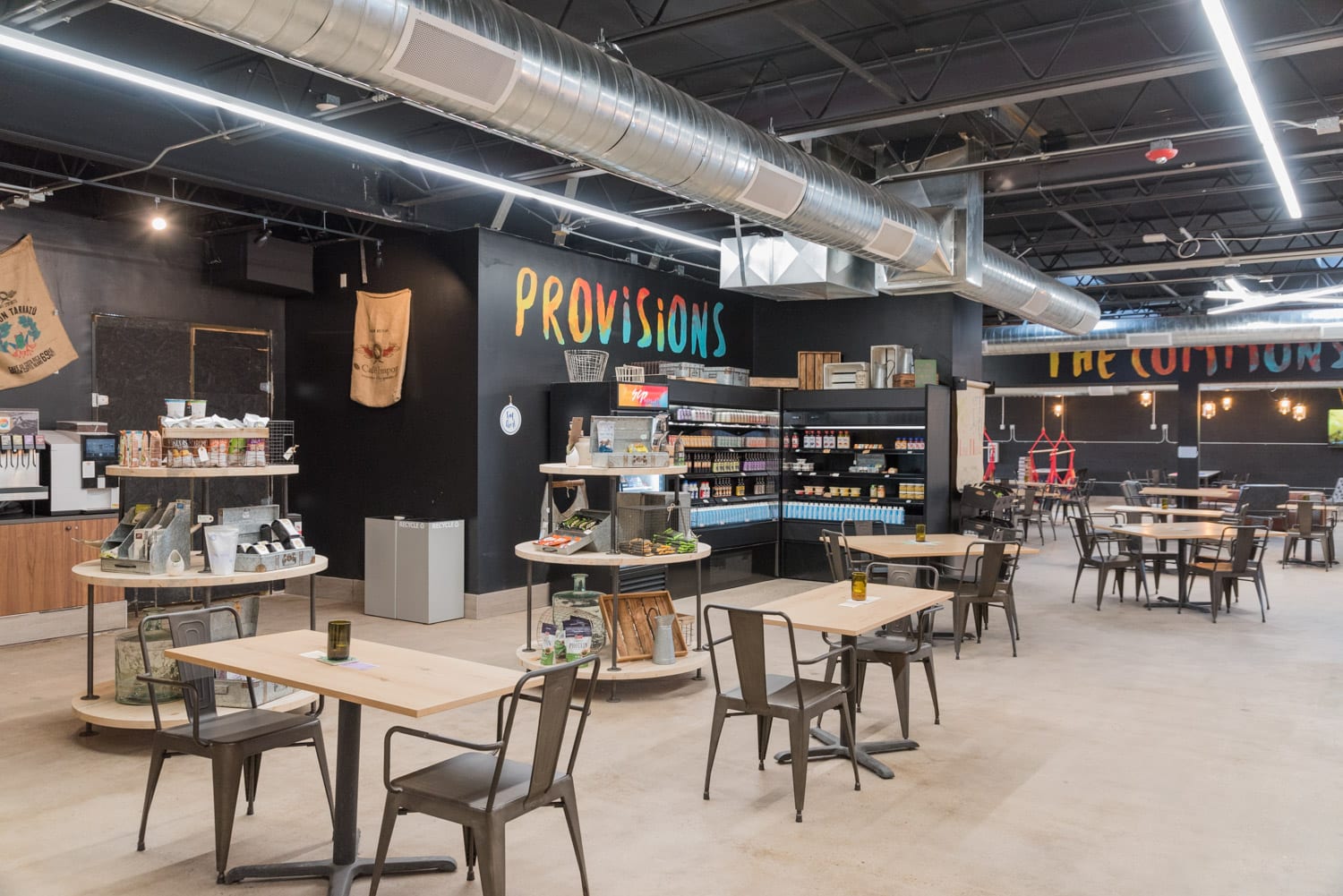 Nourish your body with locally-sourced fresh foods from the Provisions market. With options for breakfast, lunch, and dinner, guests have plenty of healthy (vegan forward), fresh and whenever possible, locally-sourced options to replenish their bodies throughout the day.
Fitness on the road is easy with a stay at SCP Hotels. As a primary focus for the hotel, personal wellness can easily be achieved with SCP Fit. The 5,000 square ft. fitness center currently features gym essentials such as a cardio and weight room, indoor fitness pool; with future plans to add a yoga/pilates studio, indoor pool and rock-climbing wall, spin classes and more.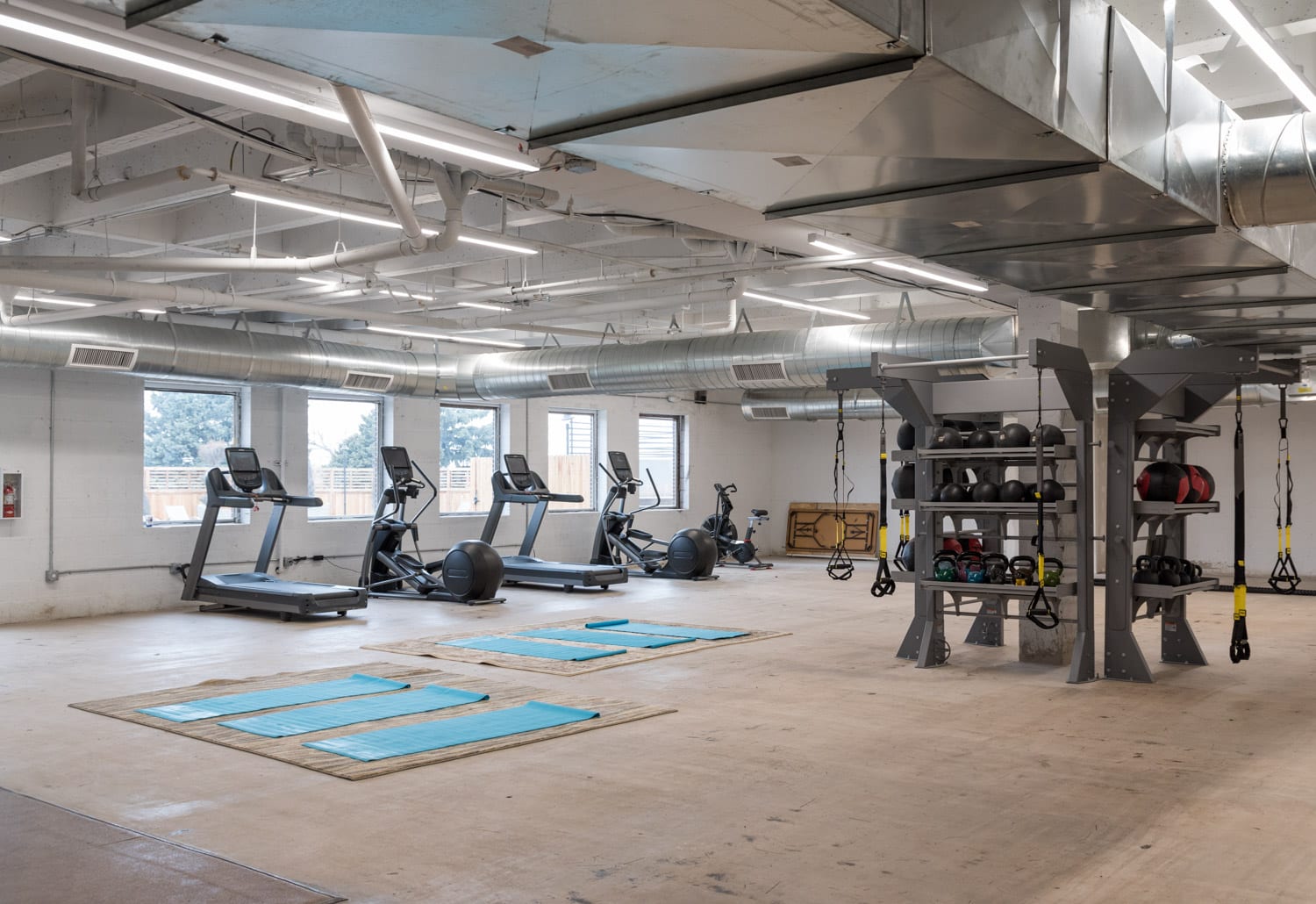 Community.
With the goal of creating a space where both locals and visitors alike can connect and benefit from one another, the idea for SCP Commons was born. Connected to the hotel's Provisions market, SCP Commons is a large spacious communal area designed for social gatherings, business meetings, and collaborative workspace for guests and the local community. With floor to ceiling windows, hanging hammocks, and oversized plush couches, it's an inviting and comfortable space that everyone can enjoy.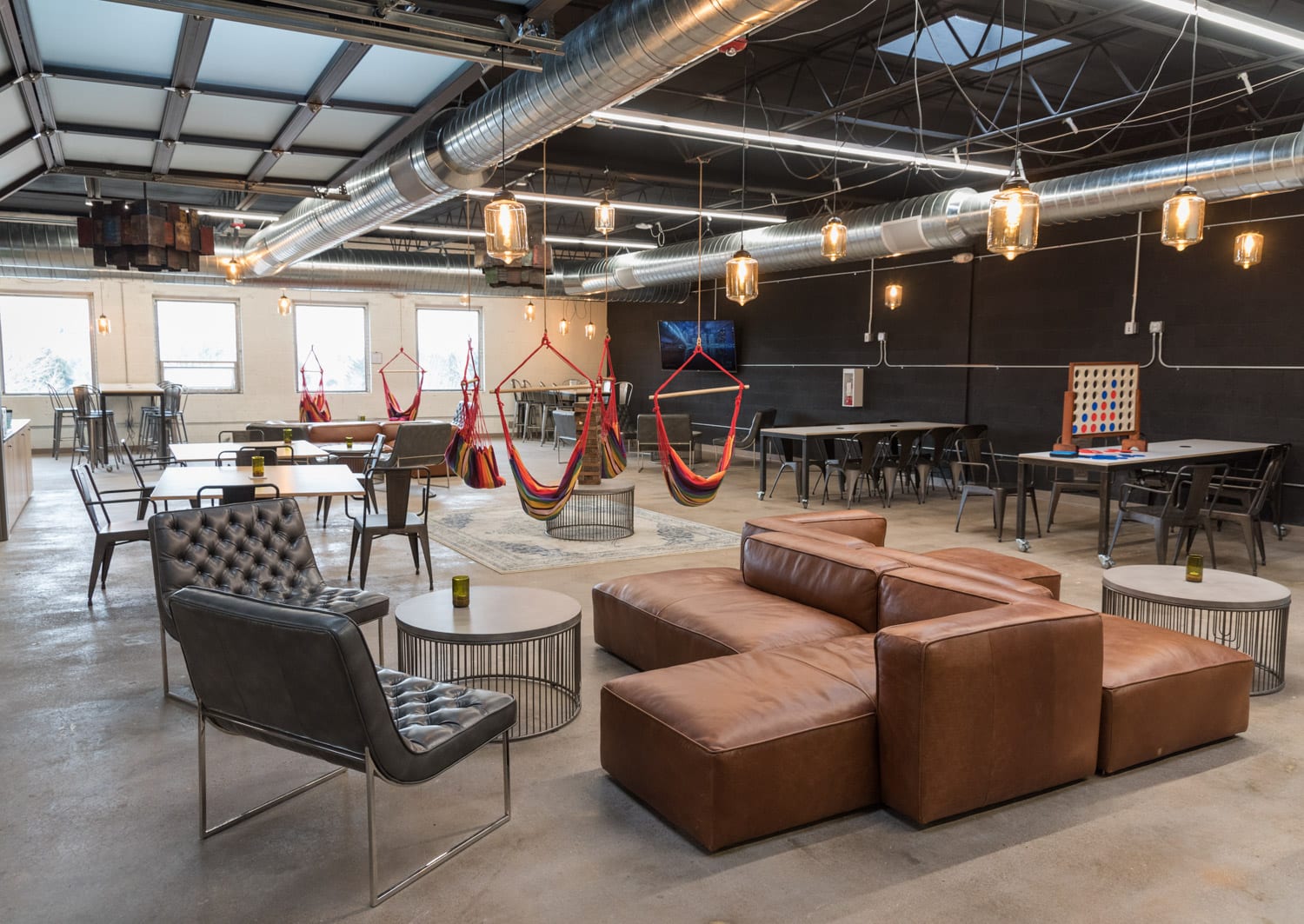 In an effort to support local businesses, the Provisions market carries healthy, locally-sourced foods, local gourmet coffee, and local craft beers – all sold at their provisions market. Guests can eat healthy with a large selection of fresh foods from the local community and throughout the state of Colorado. Even at the hotel bar, guests can expect to find mostly local libations and a friendly bartender who seems to double as a tour guide – happy to provide local tips for exploring the area.
Guests will also discover their stay buzzing with community events such as weekly food trucks and live music performances from local music talent.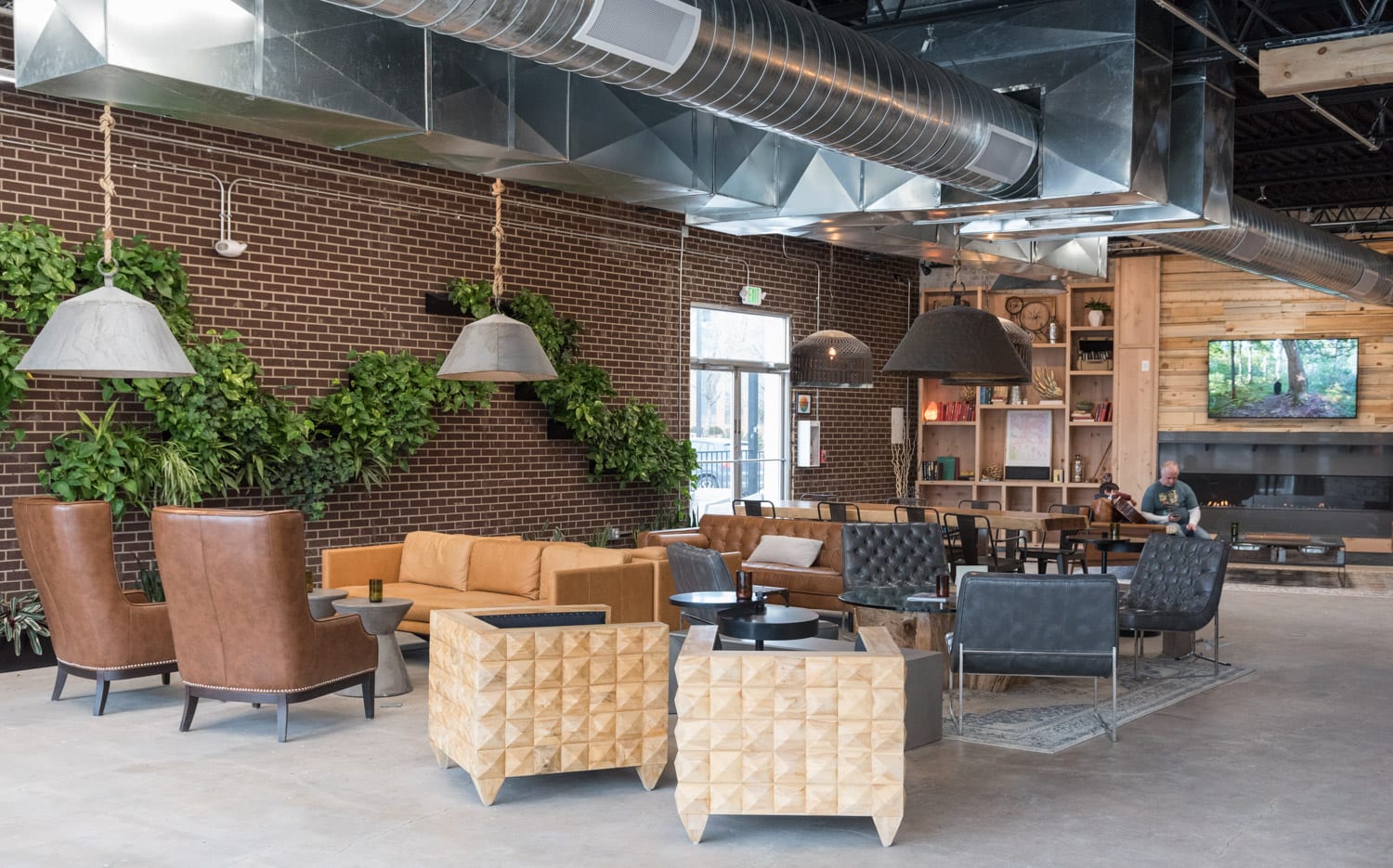 Planet.
Dedicated to keeping this world a beautiful place for generations to come, SCP Hotels has made a firm commitment to sustainability and conservation. With an aim to cut back on waste, bulk toiletries are provided to eliminate individual shampoo, lotion, and soap containers. Further® bath products and ECOS® cleaning products minimize ongoing toxicity commonly found in traditional hotels.
To reduce the use of plastic bottles, Just Water, a paper-based water bottle that is both reusable and safe for the environment is placed in each room. Plus, with in-room recycling bins and low flow showers and toilets, you know you are taking small steps to improve and protect the environment.
In addition to modern HVAC, property-wide LEDs, and high-efficiency equipment, the property typically includes extensive solar arrays which help to support (already reduced) electrical demand. EV charging stations are also provided for guest use (the SCP Colorado Springs has four Tesla charging stations available).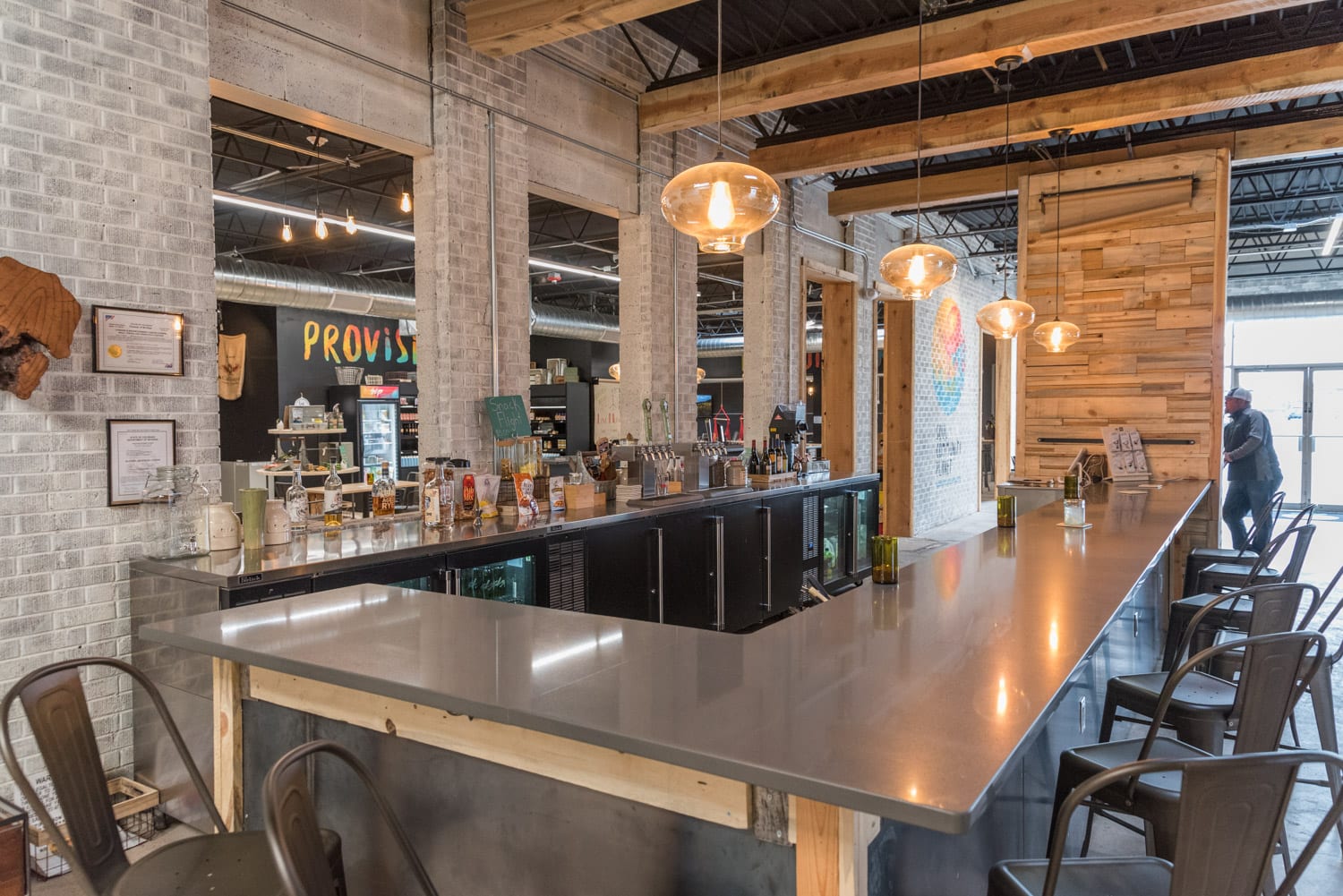 Conveniently located near I-25, SCP's accessible location brings guests close to the majestic Pike's Peak, a straight shot to Cheyenne Mountain, and minutes away from Garden of the Gods.
And, if all of that wasn't good enough, SCP Hotel offers its innovative Fair Trade Pricing, which gives guests the power to determine the prices they pay based on the quality of their experience.
So, what are you waiting for? Find YOUR happy at the SCP Hotel.

Be social and connect with SCP: