Race around the track at one of many go kart racetracks around the state. Colorado offers both indoor and outdoor go karting. Indoor tracks are open year while, while outdoor one's are a mixed bunch, some season, some year round.
Go Kart Rentals and Racetracks in Colorado
The fastest go karts tend to be indoor, and they've come along way in terms of speed. It's definitely an activity for adults too! However, you can still zip around an outdoor racetrack too at plenty of venues. Generally, both adult and child go karts are available.
Guide to Go Karting in Colorado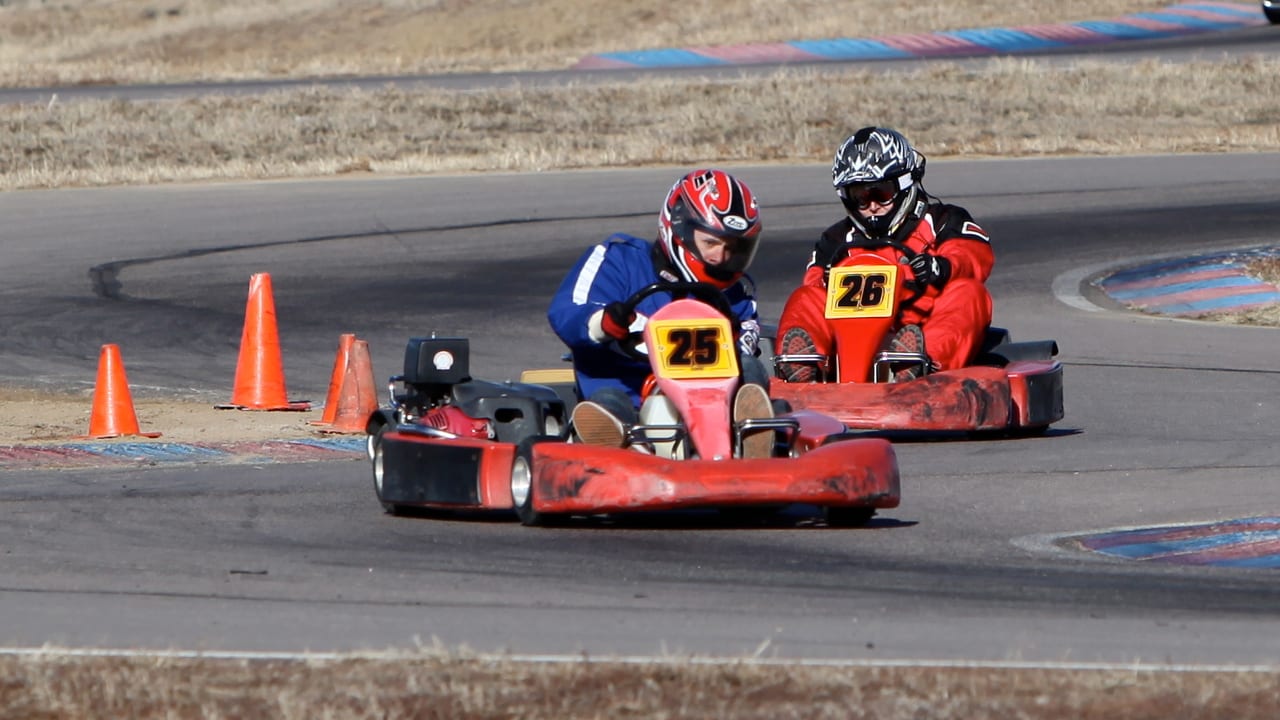 Go karting is sure take you back to your childhood. You can speed around slick tracks, racing your friends and pushing the limit. It's an activity you can find all over this state.
Most of Colorado's go kart tracks are open year round. They usually offer multiple sets of karts for both adults and juniors. These will vary in speed and size, and helmets are always provided.
Some tracks, like Unser Karting in Denver, have adult go karts that go up to fifty miles per hour! Drivers 14 and up can ride these. Juniors as little as 6 can drive there own karts there as well.
Grand Junction's Motor Speedway is one of the top outdoor go karting venues in the whole country. Join in the action with go kart rentals or racing school. They even host race events from April through October.
Requirements vary depending on the facility. All have size and age limits, so be sure to check before you go. If you want a thrilling activity where you can bond with friends and family, go go karting.
Related Activities
Tube, splatter paint or zip line for more Colorado fun!