Coloradoans love good food, so it's easy to find delicious dining and nightlife options through the state, such as restaurants, bars, food trucks, street fare, and farmers markets. The dining scene in Denver is vibrant, which carries over to the rest of the state. Read our dining blog.
Iconic and Historic Restaurants in Colorado
Sometimes you want a little bit of history while you dine. These restaurants are among the oldest in the state, or at least located within some of the oldest buildings. Soak in the ambiance and enjoy the delicious fare.
Fast Casual Food Chains from Colorado
Fast casual is like gourmet fast food. Colorado is a place known for its health conscious eaters, so it's no wonder it grew so many nationally recognized brands. The following fast casual restaurant chains all started in Colorado, most are still based here, though some like Qdoba and Chipotle have since moved their headquarters out of state.
Guide to Dining, Restaurants and Nightlife in Colorado
Colorado's terrific food scene is quite diverse. Like most of the U.S., a beautiful blend of cultures exist, which brings with it a range of flavorful food. You can find mostly all major ethnicities covered as far as food goes in a big city like Denver.
One of the best things to do in Colorado is eat. Because the quality of food here is held in such high regards. Coloradoans take great pride in sourcing healthy, organic, natural and ethically raised meats. Many locals even grow their own garden produce.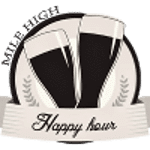 You can find everything here from five star fusion fare to a campfire roasted cowboy dinner. There are many iconic restaurants in the state, including Denver's oldest the Buckhorn Exchange. Treat your tastebuds right, with one of Colorado's favorite restaurants.
It's always nice to stretch your dollar a little further when it comes to dining out. Denver happy hours are a good place to start. Always be on the lookout for local promotions, on store windows, in local magazines and online.
Popular Posts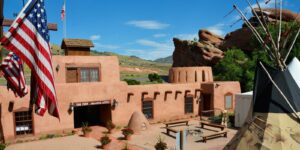 10 Iconic Restaurants That Scream Colorado" – Known for fresh, flavorful fare, Colorado has its heaping share of famous restaurants to choose from. Western specialties like bison, elk and other native delicacies can be enjoyed at a number of…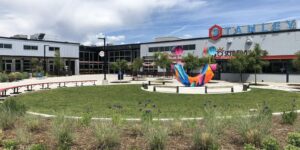 Denver's Food Halls | Where to Eat, Drink, and Be Seen – With the opening of The Source back in 2013 the somewhat new concept of modern food halls was brought to Denver. Craft beer, coffee, spirits, wine, and food all in one place. That's exactly what The…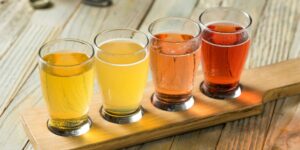 Best Colorado Cider Houses – ust as breweries in Colorado seem to pop on every corner of every town, cider houses are also making their way onto the scene. After years of being surpassed by beer production, cider is now on the rise and gaining popularity as a…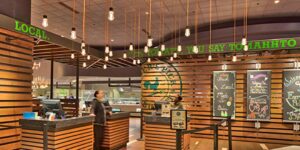 All You Can Eat at the 5 Best Buffets in Colorado Casinos – The thought of visiting casinos conjures up several stereotypes, from the glittering slot machines and bustling table games to the all you can buffets. This latter casino staple, most known for its cheap eats…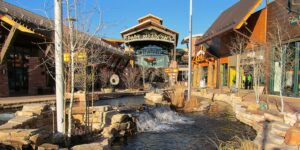 9 Best Malls & Shopping Areas around Denver – Sometimes Amazon won't cut it and you still prefer to go to the shopping centers. The Denver metropolitan area boasts dozens of shopping centers, with a number of notable malls and shopping districts. Most suburbs…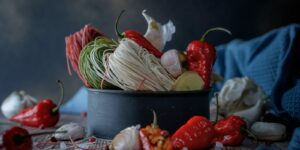 Top 5 Denver Cooking Classes for the Home Chef – With its focus on eating fresh and healthy, Denver offers a myriad of cooking classes and schools to match. For the occasional home cook to the seasoned restaurant chef, you'll find a range of classes…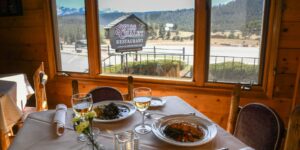 8 Great Restaurants in Woodland Park – Woodland Park boasts of a myriad of restaurants, providing options no matter what your taste buds are looking for. This mountain town is closest enough to Colorado Springs that it's often considered a suburb, thanks to…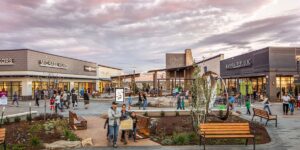 Shop Discounts at Colorado's Best 5 Outlet Malls – Colorado residents are lucky as the state boast a collection of some of the best outlet malls around. At these destinations, you'll find multiple shops that have the best stock from reputed brands at a very low price…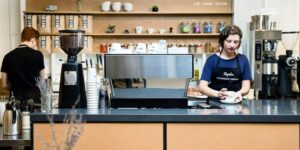 7 of Boulder's Best Coffee Shops – Whether you're looking for that perfect cup of joe or just need a place to work, Boulder is teeming with great cafes. As the home of University of Boulder, you'll find coffee shops on seemingly every commercial street in town. There are a…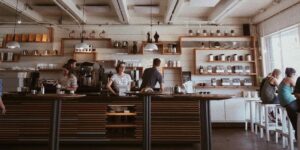 8 Best Coffee Shops in Denver for the Perfect Brew – Like craft beer and breweries, Denver is a capital for craft coffee and cafes. Most coffee shops brew coffee from locally roasted beans, adding to the freshness of each sip. If you enjoy a great cup of coffee, it's…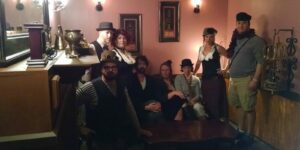 9 Out of the Box Date Ideas In Fort Collins – Fort Collins, aka the Choice City, FoCo, or Fort Fun, is northern Colorado's largest city full of wonderful places for a night out. Nestled in the foothills, it's a city with both a charming Old Town and quick access to nature…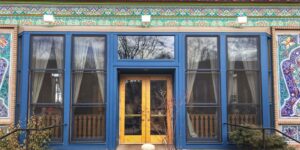 Boulder, CO: Where the Outdoors, Art, & Inner Peace Meet – When people think about reconnecting with the outdoors, they think Colorado. One city in Colorado creates an intimacy with nature – Boulder, CO. A few minutes in Boulder and it's easy to see why…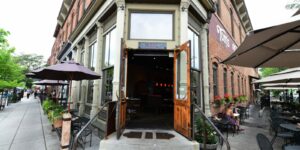 Master and Commander: Behind the scenes with Boulder culinary icon Bradford Heap – Thursday 4:30 pm, and I'm waiting at the bar in Wild Standard on Pearl Street for the boss man—Bradford Heap to show up for work. The owner of several notable Boulder restaurants…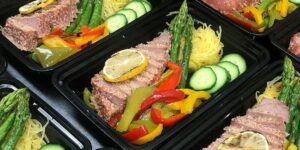 7 of Denver's Top Food Meal Delivery Services for Healthy, Effortless Eating – When it comes to dining convenience, probably no better time exists than now in Denver for easy access to chef quality cuisine. With a myriad of top food meal delivery services to…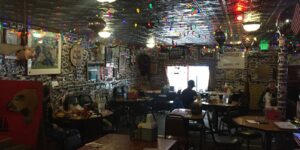 Top 6 Inspiring Places for Writers in Colorado – Could be, you already visited Colorado for skiing, hiking, horse riding, or tried the local craft beer. However, this winter might be just the right occasion to visit the state again, this time – with literary purposes…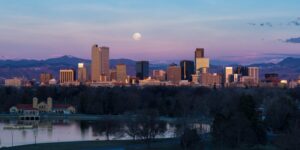 Big Reasons Why Denver is a Brilliant Travel Destination – Denver, Colorado, has become a prime travel destination in the United States in the past five years. One of the reasons more people have been traveling to Colorado does lie in the fact that it was one…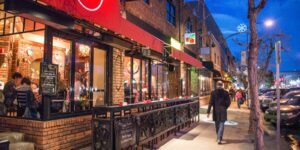 6 Bold Boulder Date Ideas for Day or Night – Whether it's your first date or your fifteenth, Boulder's a top town for dating, day or night. There's so much do both inside and out in this vibrant bubble on the northern Front Range. Since it's only 45 minutes from Denver, many…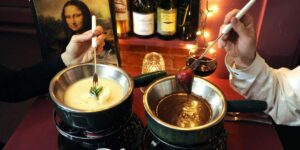 9 Cool Colorado Springs Date Night Ideas – Colorado Springs is a beautiful city by day and a magical time at night. There is plenty to do in the second largest city of the state. The city caters wonderfully to daytime dates, with attractions geared towards outdoor…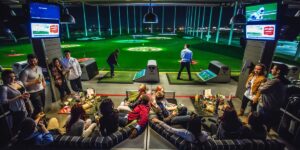 22 Dazzling Denver Date Night Ideas – Nightlife in Colorado's capital city is vibrant and varied. Denver offers more things to do on a date night than just dinner and a movie, or meeting up for a drink. Whether you're having a romantic night out with your longterm…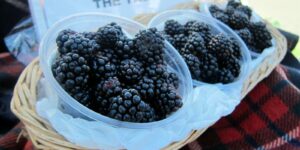 Get the Freshest Greens for Your Green at Denver's Top Farmers Markets – As one of the healthiest and greenest state's in the nation, natural living is contagious here. As a result, farm fresh fruits and vegetables are closer than ever in Denver at a slew of…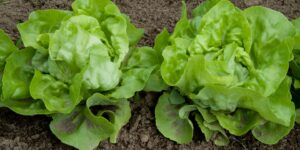 How to Grow a Beautiful Garden at High Altitude – Growing your own vegetables can be a very satisfying and rewarding experience, yet not everyone lives in the most ideal conditions. Colorado features a wildcard of conditions and no matter what your skill…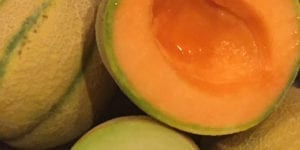 Taste these 11 Authentic Colorado Food Staples – Food is the road to soul satisfaction. And when you're in a delicious destination like Colorado, there are many quirky culinary adventures to try. With rocky hills and sweeping plains, one can fairly say that…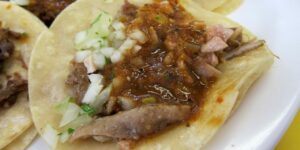 Denver's 10 Best Southwestern Cuisine – Denver isn't necessarily one of those cities that comes to mind immediately when you're thinking of top-notch dining, but within the past decade, there's been a surge of top eateries opening in Colorado's capital city, in all…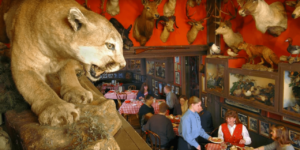 Top 10 Must-Try Denver Restaurants – Colorado is well-known for its majestic mountaintops, powdery snow, 300 days of sunshine, and general outdoorsy vibe. But another growing trend in Colorado is its food scene. Beyond authentic mountain cuisines…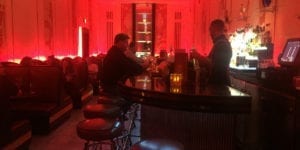 11 Denver Speakeasies & Hidden Bars – Craft cocktails have flourished in Denver over the last few years, and there's no better place to sip on one than a dimly lit speakeasy. Luckily, there are quite a few of these hidden gems to choose from. These secret bars are..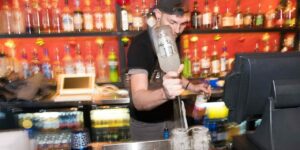 3 Pub Crawl Tours to Experience While in Denver – Denver is a unique city that is equal parts metropolitan, historical, and active. That's why Denver's pub crawls are as different and distinguished as its citizens. There's a crawl for every type of explorer. Choose your favorite..
Related activities