The Town Pump, a small dive bar in the heart of Old Town Fort Collins, boasts a robust history and some of the best beers on the block. Established in 1909, it's the oldest bar in town and over this time has also gained the title of a local favorite.
Under the same ownership for over two decades, the bar has been passed down for generations. In a testament to how dearly cherished it is within the community, the bar raised over $95,000 via Gofundme in 2021 when strict COVID restrictions almost forced its closure.
History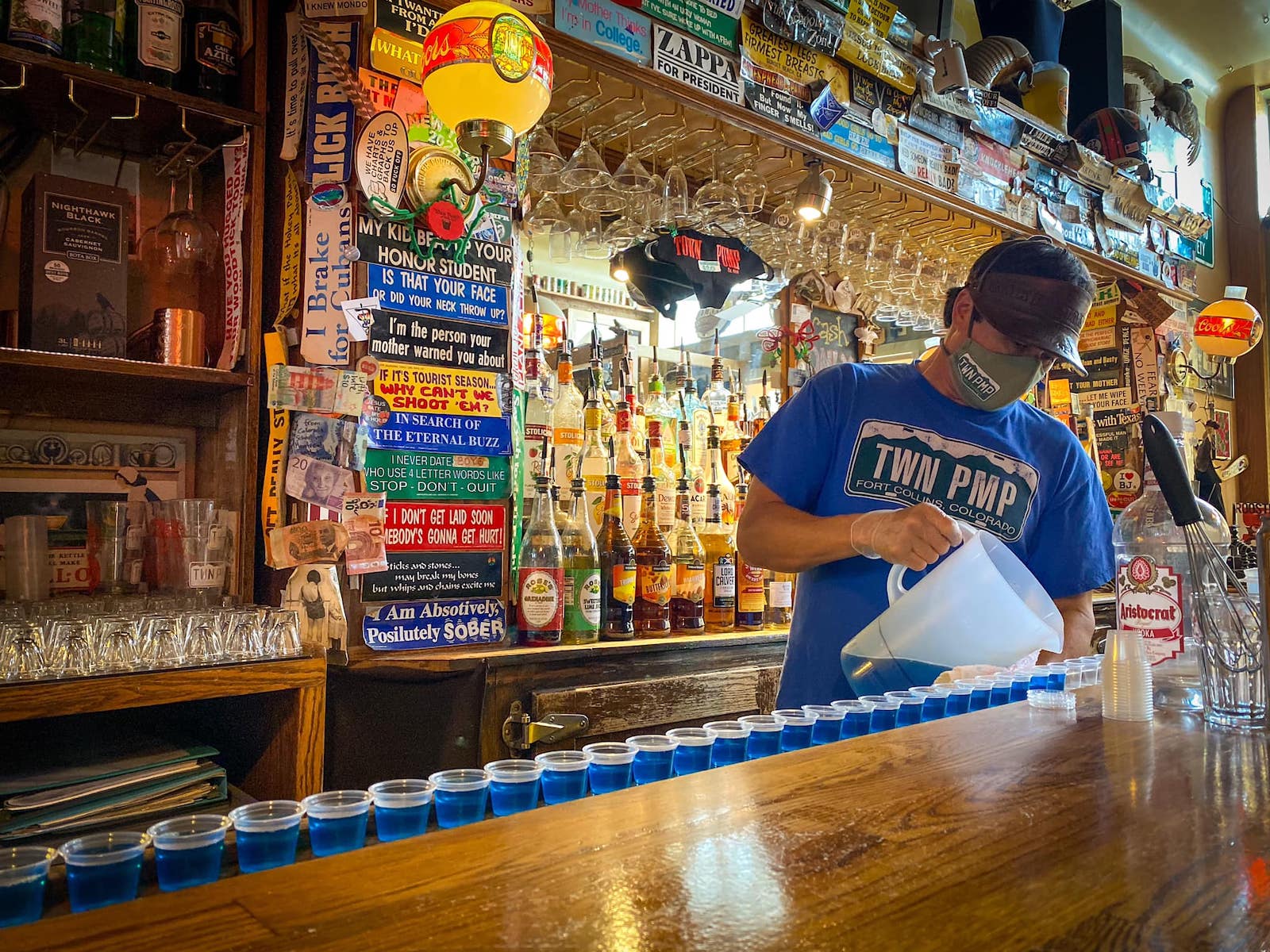 Shortly after the Avery building opened on the corner of North College Ave, the Town Pump set its roots on the first floor. Over time, it has shared the historic building with various shops, restaurants, and offices.
The Town Pump's name derives from the old watering trough it shared the corner with, where carriages and cowboys would stop to give water to their horses and stroll into the bar for their own refreshments. During Prohibition, the bar sold sodas and sandwiches, and perhaps an illicit beverage here and there.
The Town Pump Today
Modernly, the Town Pump is still a regular stop for locals looking to quench their thirst. The drink menu includes a long rotating beer list and a full selection of spirits, along with some other popular specialties like alcohol-soaked *atomic* cherries and oranges, and signature cocktails.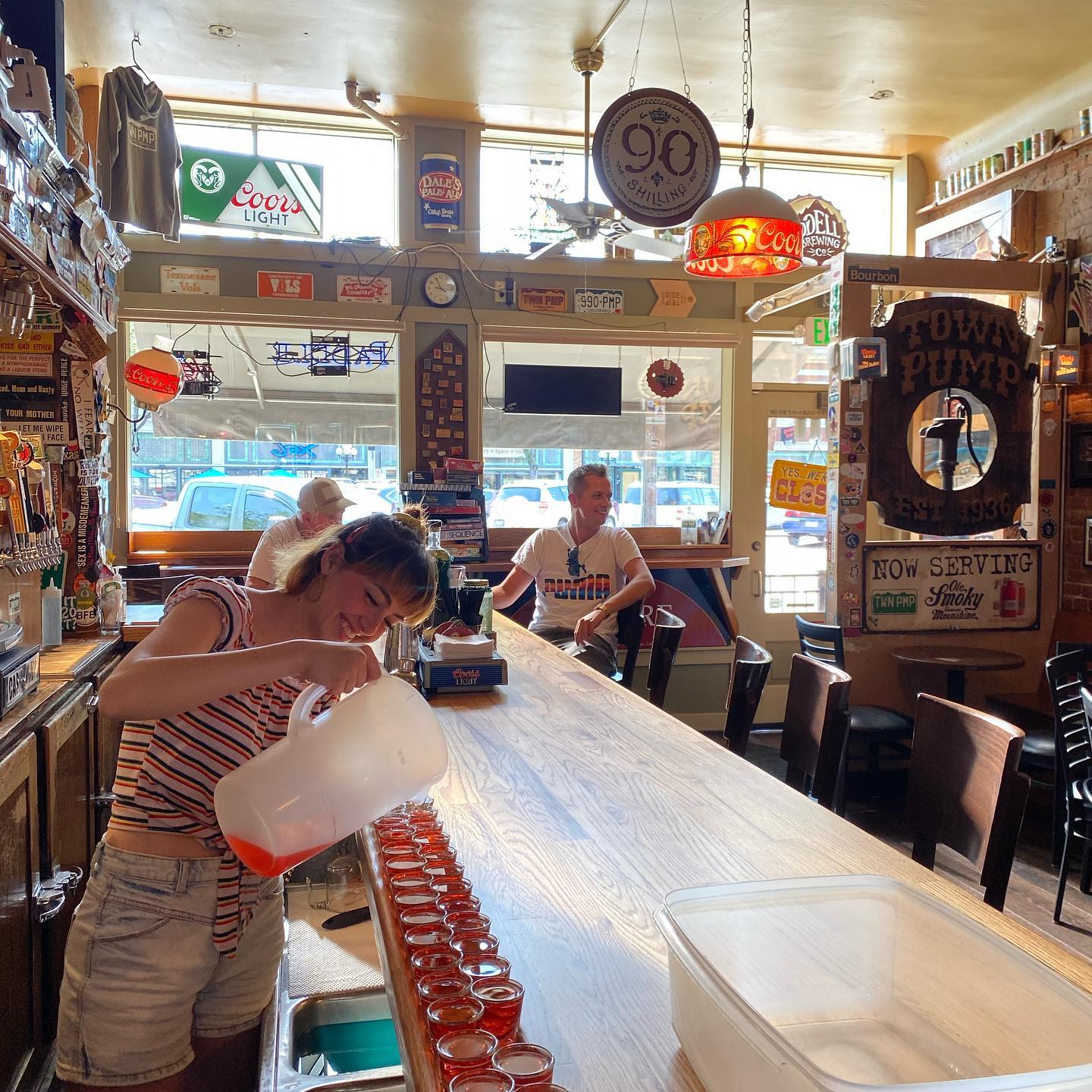 While the Town Pump doesn't have a kitchen, there are plenty of diverse food options nearby in Old Town like Rio Grande Mexican Restaurant, Austin's American Grill, and Penrose Taphouse & Eatery, making it the perfect pre or post-dinner stop.
The Town Pump keeps it simple – its walls are covered with a collection of witty bumper stickers and shelves display vintage beer cans and books signed by patrons of the past and present. As one of the smallest bars in the state, its size undeniably contributes to its old-timey charm.
At just 416 square feet, keep in mind that space and seating are quite limited, with stools lining the bar and a few tables indoors and outside on the front patio. Enjoy a local brew while experiencing this no-frills Fort Collins gem!
Details
Address: 124 North College Ave, Fort Collins, CO 80524
Phone: 970-493-4404
Email: townpumpgm@gmail.com
Hours: Vary throughout the week
Monday – Thursday | 3 pm – 12:30 pm
Friday | 3 pm – 1 am
Saturday | 12 pm – 1 am
Sunday | 12 om – 12:30 am
Website: facebook.com/TownPumpColorado