Located near the charming downtown Manitou Springs, Briarhurst Manor is a historic estate built in 1876 that offers one of the most romantic dining experiences in the country. Enjoy exceptional entrées and fine wines served alongside breathtaking views of Pikes Peak.
An Evening of Elegance in Manitou Springs
Upon passing through the grand entrance, visitors are seated in one of the manor's multiple Victorian-era dining rooms featuring stained glass windows, fireplaces, antique light fixtures, and ornate decor true to the time period. The menu consists of traditional Colorado-inspired cuisine enhanced by locally sourced ingredients.
Though available dishes change frequently, one can expect an impressive assortment of options from both land and sea. Briarhurst's five-course meal special allows guests to add on bread service, a starting soup or salad, palate cleanser, and their choice of dessert to any entrée for an additional cost.
Enjoy a classic cocktail or tall glass of wine that perfectly complements your meal from their extensive drink list featuring the best wines from around the country and beyond, with multiple selections from Italy, France, and Argentina.
This charming and sophisticated estate is also ideal venue for hosting celebrations like weddings and anniversaries as well as corporate gatherings, conferences, and other private events. The manor has a generous capacity of 500 guests, while the different rooms and outdoor spaces can accommodate parties of varied sizes to provide for more intimate experiences.
Along with hosting private celebrations, the manor also hosts various local events – like art shows, live music, and events promoting community health and safety.
History of Briarhurst Manor
Once the residence of Dr. William Bell, the founder of Manitou Springs, Briarhurst was built in 1876 and is one of the oldest structures in the city. The Tudor-styled architecture and Victorian furnishings speak to Bell's English roots, as his adventurous spirit took him on the voyage across the Atlantic and towards the wild west.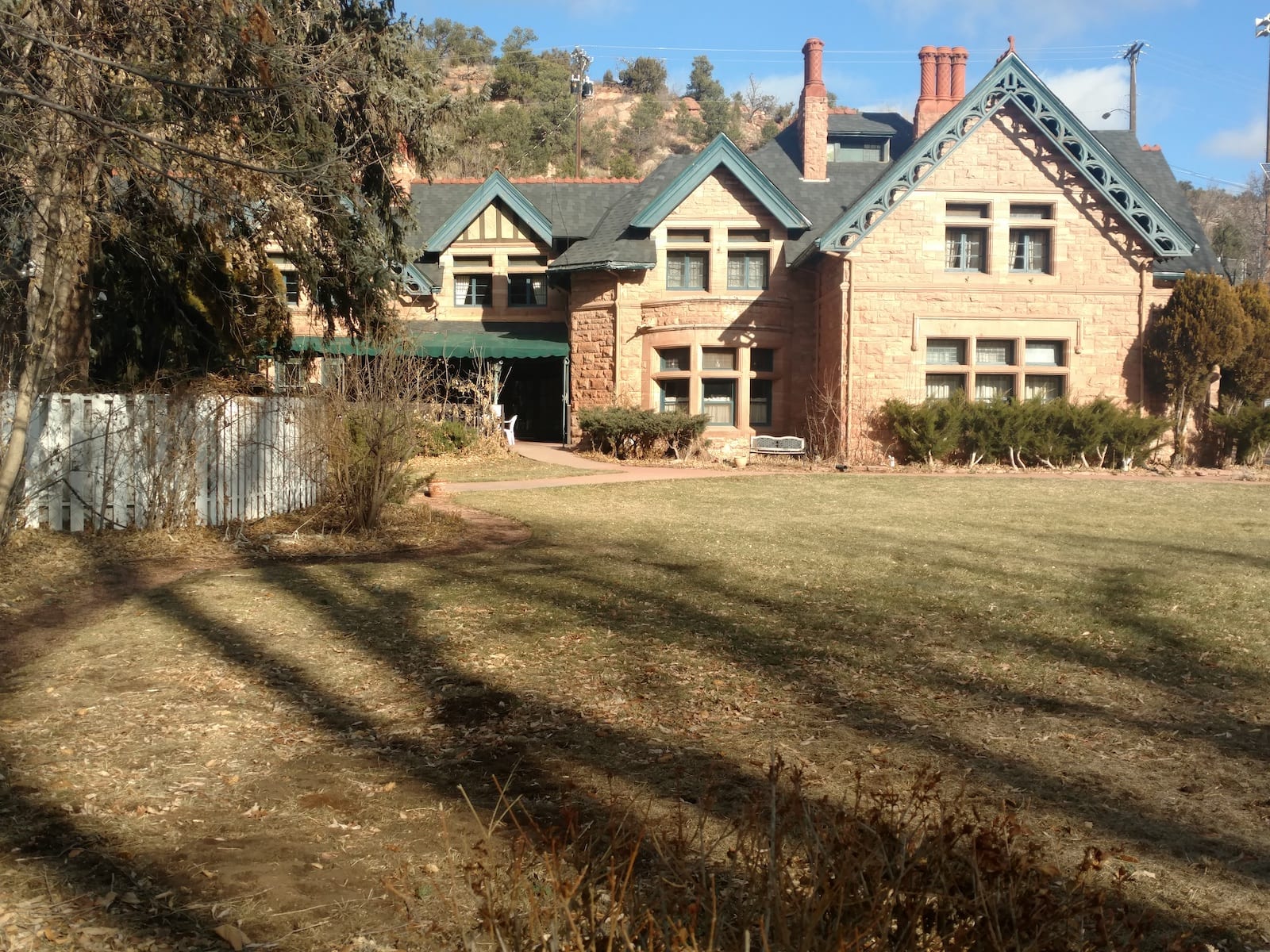 Already well established in the USA and playing a vital role in the development of the Union Pacific Railroad, he settled the town of Manitou Springs and a community quickly blossomed, attracting many English investors, new permanent residents, and travelers. Briarhurst was not only the Bell's home but also a popular location in the community for social and political events.
William and his wife welcomed guests that ranged from locals to some of the most prominent figures of their time; hosting guests like Ulysses Grant, Theodore Roosevelt, and Oscar Wilde. In 1886, a devastating fire destroyed most of the property and their personal belongings, aside from a one-of-a-kind painting by Thomas Moran.
Reconstruction of the home, which still stands today, began the following year and was completed in 1889, built to be even grander than its predecessor. The Bells returned to England in 1890 but many believe their spirits remain. Paranormal activity has been reported on the property for decades and the estate has even been featured on the popular series "Ghost Hunters."
Details
Address: 404 Manitou Ave, Manitou Springs, CO 80829
Phone: (719) 685-1864
Email: info1@briarhurst.com
Hours: Tuesday – Sunday | 5 pm – 12 am
Website: briarhurstdining.com