Dazzle was started in 1997 by a group of jazz lovers. Since then, Dazzle has continued to be a place that has promoted the arts and its different improvisations, as well as a fun, unique dining experience. Dazzle is a well-known joint for its spectacular breakfast and brunch options. It is a crowd favorite among Denver locals.
The Dazzle kitchen normally operates daily serving breakfast, lunch, and dinner. Sometimes with live entertainment to accompany your dining.
The Sunday Brunch
Dazzle is probably most well-known for its delicious Sunday brunch. It is a good idea to book a reservation as the place can get crowded. The brunch is in the form of a buffet with an impressive lineup of delicious food.
Some crowd favorites include the mac n' cheese and the grits. Moreover, Dazzle also offers bottomless mimosas and Bloody Marys. On most Sundays, there is also a live jazz band that is playing.
Dazzle Presents, Performs, Arts, Cooks & Speaks
Dazzle Presents is an initiative that was launched by the venue to promote creativity and imagination for the community, allowing you to showcase your creative expressions in a safe and encouraging environment. Dazzle Performs is a place for musicians to showcase their talents and perform live on stage.
Recently, they have also launched an 'online stage' where musicians can record their performances and promote their music to the Dazzle community.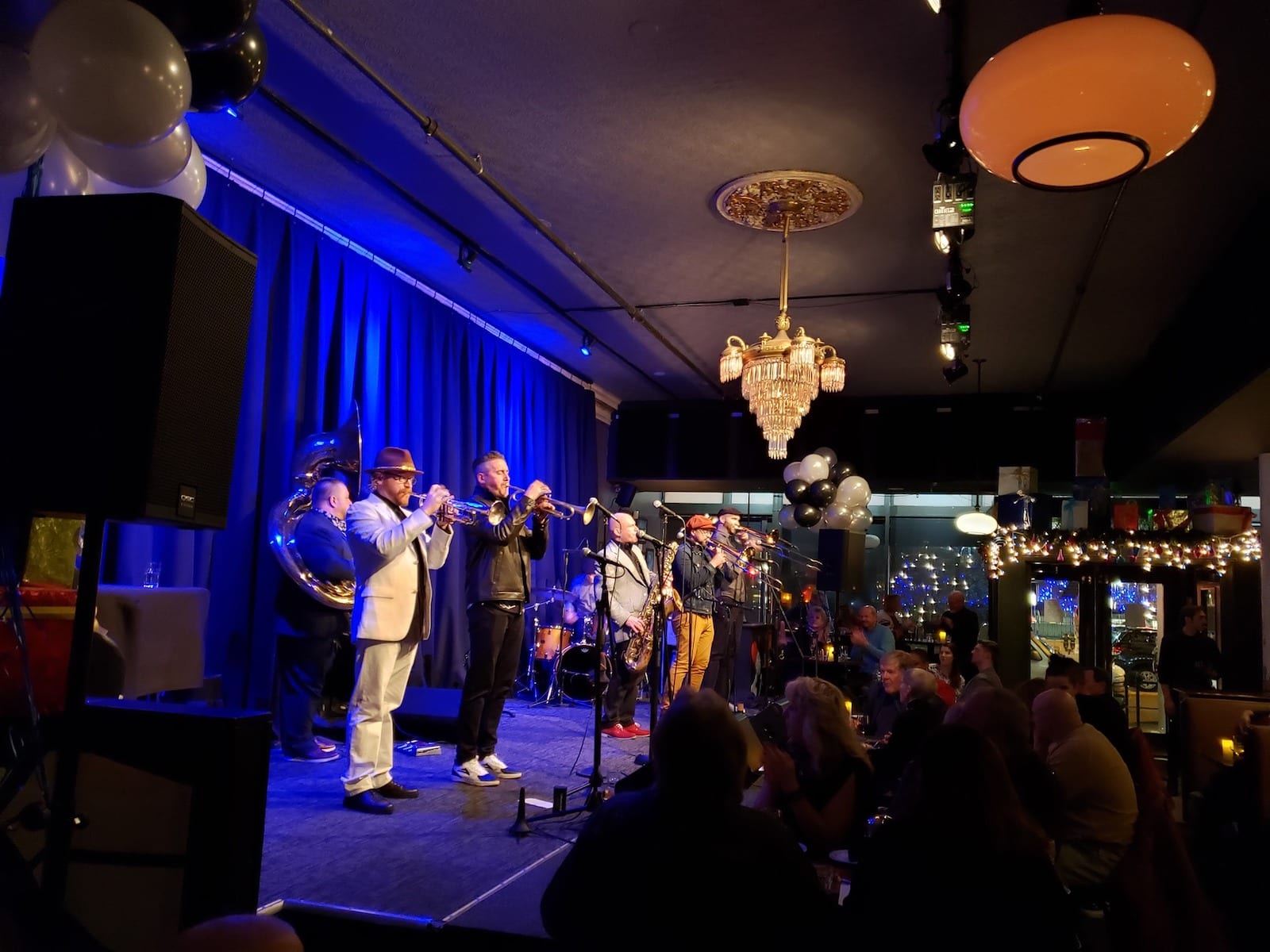 Dazzle Arts is an exhibit for local artists to show their work and sell it to the Dazzle community. This platform for artists has also moved online where people can view the work. Dazzle Cooks is an online community platform to learn about new cooking recipes. You can find recipes on various things like Mac & Cheese, Cakes, and even tasty cocktails.
Lastly, Dazzle Speaks is a platform for all speakers to express their feelings and thoughts freely. Express your first amendment right by using the Dazzle Speaks platform!
Details
Address: 1512 Curtis St, Denver, CO 80200
Phone: 303-839-5100
Season: Year-round
Website: dazzledenver.com