If you've got the hankering for natural food and/or delectable gourmet grocery offerings in or around Denver, you're in luck. The Mile High City is bursting with high-end organic markets and stores that range from charming boutique shops to well-known national chains.
Denver's Specialty Food Markets
There are too many stores to mention on this list, so the following is just a sampling of Denver's top-rated organic and gourmet grocery stores according to Yelp.
Truffle Cheese Shop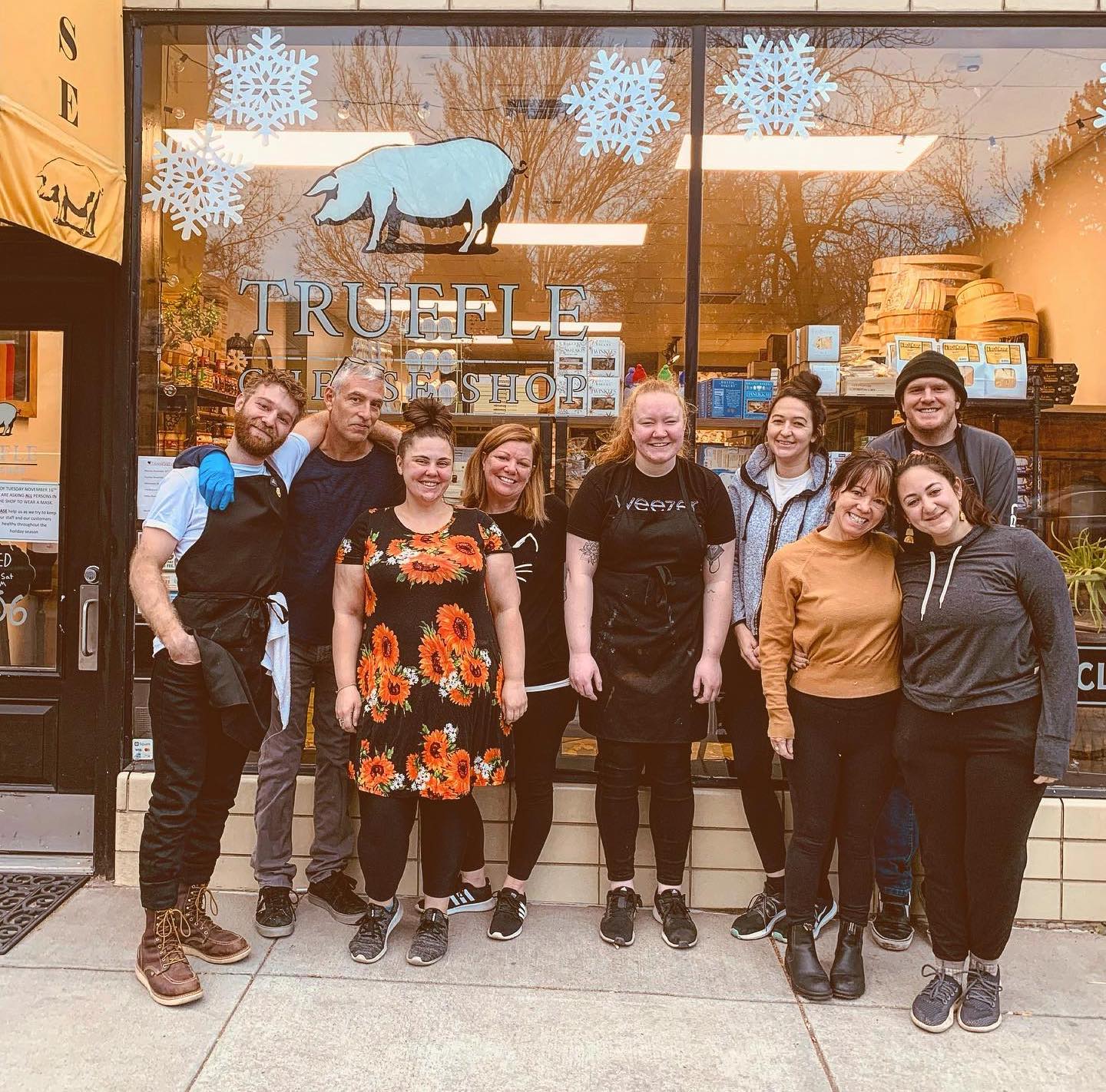 Hailing from 6th Avenue in Denver, locals adore the Truffle Cheese Shop, which offers a delectable selection of cut-to-order cheeses, meats, wines, and charcuterie boards. This is where you go when you want to pull out all the stops to make a meal special.
European Market
Locally loved for its sweet treats and diverse European food options, the aptly named European marked is located in Arvada. Offering ingredients sourced from multiple countries, if you're looking for a specific international ingredient, there's a good chance this market will have what you need.
Natural Grocers
Launched in 1955, Natural Grocers stores are now found in over 20 states. There are more than a dozen locations in and around Denver, and the company only sells organic produce.
EVOO Marketplace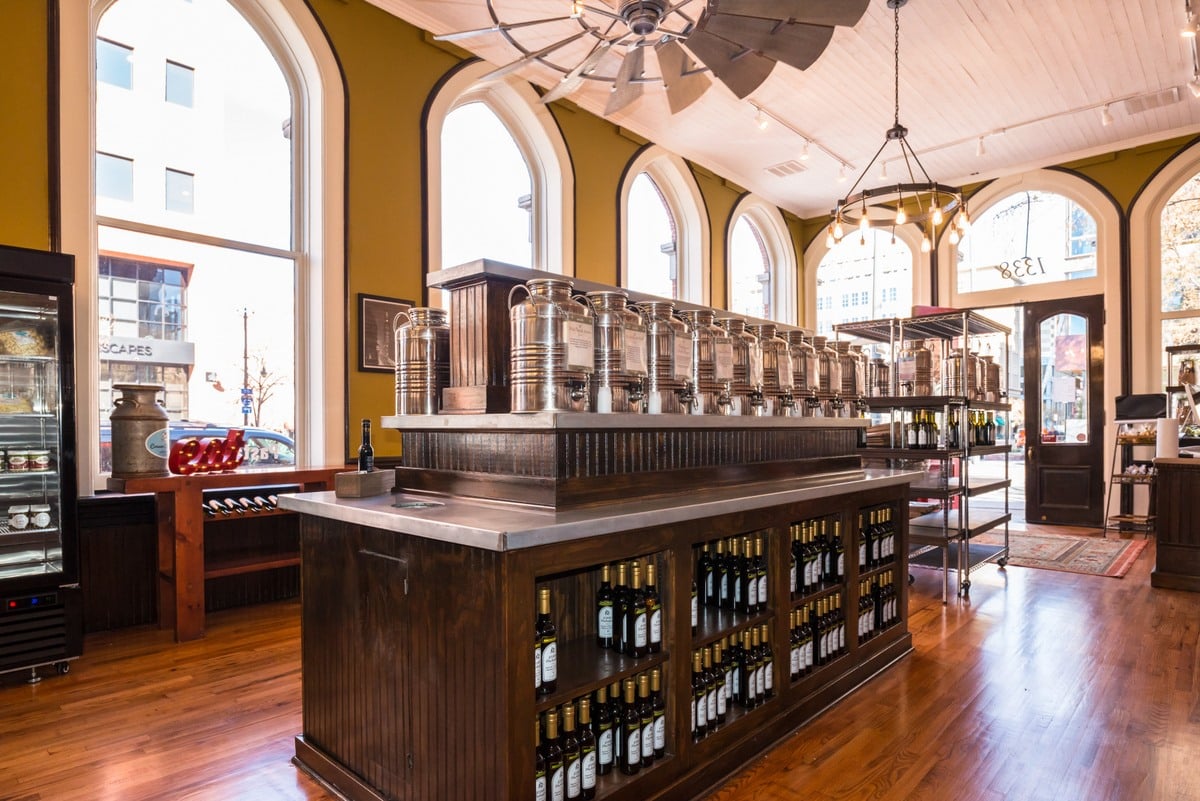 Serving Colorado with locations in Denver and Littleton, EVOO Marketplace is a gourmet grocery store that specializes in premium olive oils and Italian balsamic vinegar. You probably won't be able to put conventional olive oil on your bread and salads ever again after buying from EVOO.
Ideal Market
Owned by Whole Foods, Ideal Market stores in Colorado earn high marks for their high-quality organic produce selections. The Denver store is located in the Capitol Hill neighborhood on 11th Avenue.
Gourmet Meat & Sausage Shop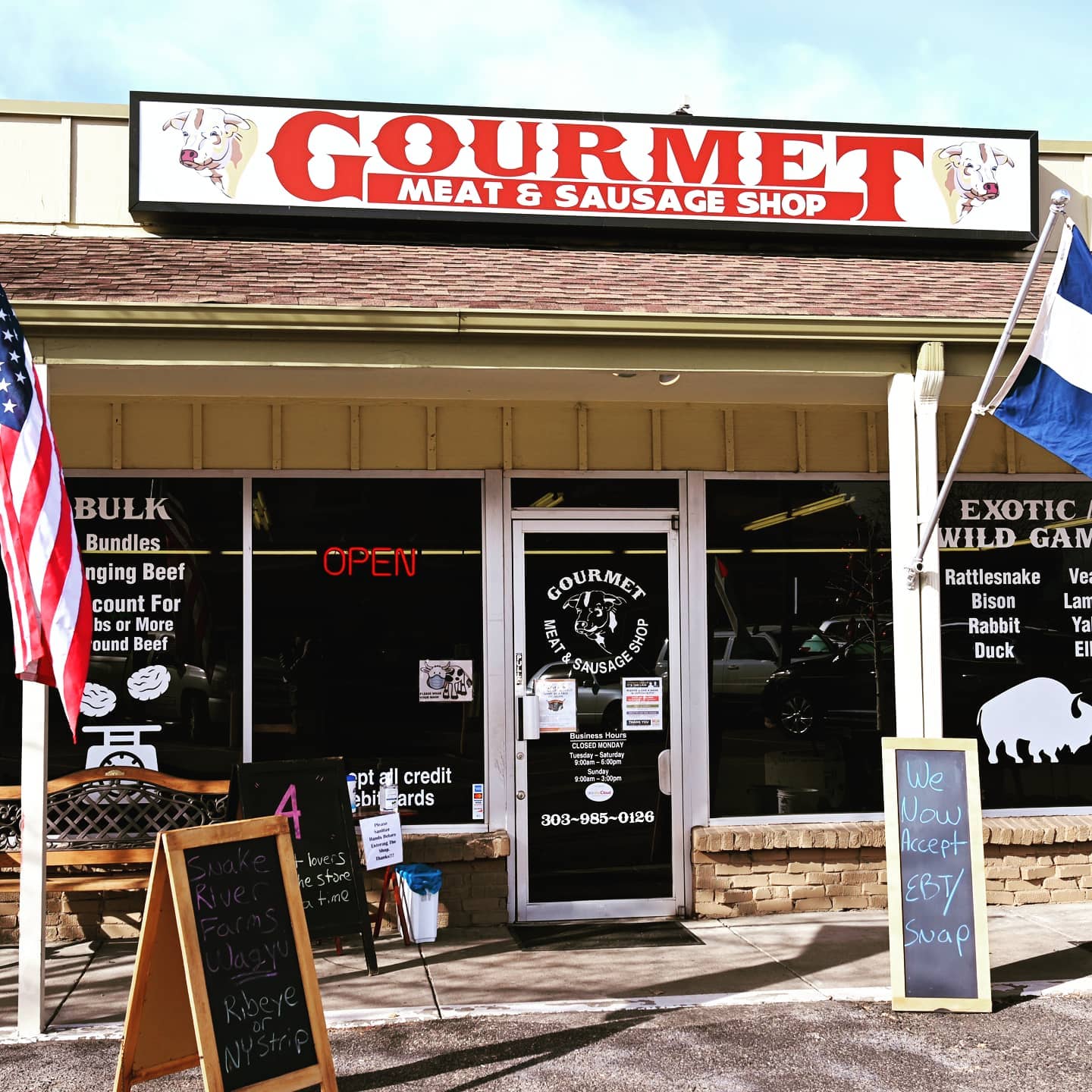 This beloved butcher store serves the suburb of Lakewood, but it's not uncommon for people from across the Denver Metro area to make the trek here to shop for premium meats. Offering fresh meats, deli options, and rare and hard-to-find meats, the Gourmet Meat & Sausage Shop is easily one of Colorado's favorite butchers.
Sprouts
The Sprouts grocery store chain has exploded in Denver over the past decade, and its stores can now be found throughout the city and the surrounding suburbs. Sprouts offers organic produce as well as gourmet deli and bakery items.
Mondo Market at Stanley Marketplace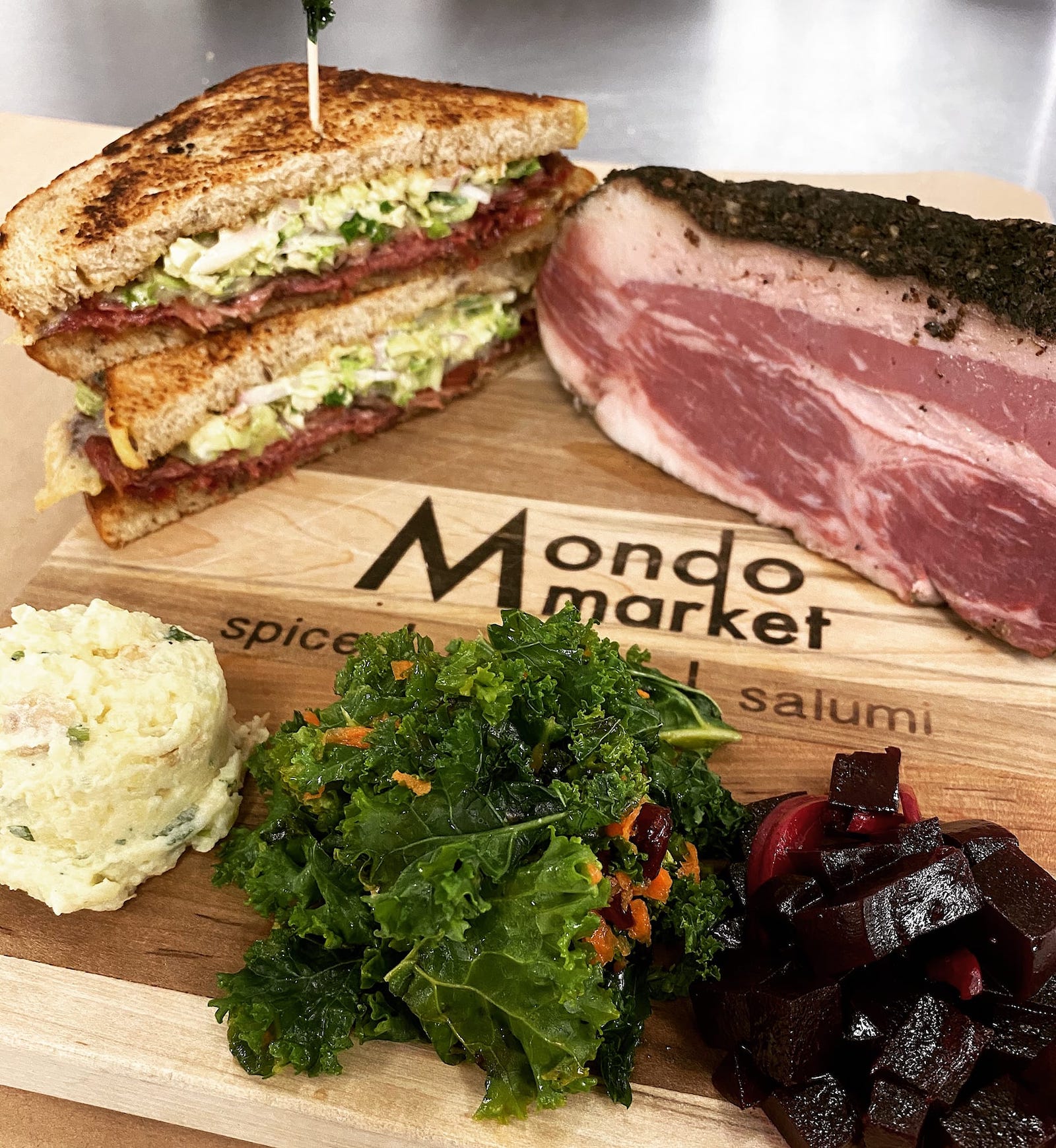 The Mondo Market at Stanley Marketplace is set up like a grocery store and delights Aurora shoppers with cheese, charcuterie boards, and premium sandwiches.
St Killian's Cheese Shop & Market
Denverites love this boutique grocery store, which sells tasty treats, fine meats, seafood, and charcuterie boards in addition to cheeses. Reviews mention that St Killian's Cheese Shop & Market offers a terrific culinary shopping experience without losing its local feel.
Oliver's Meat Market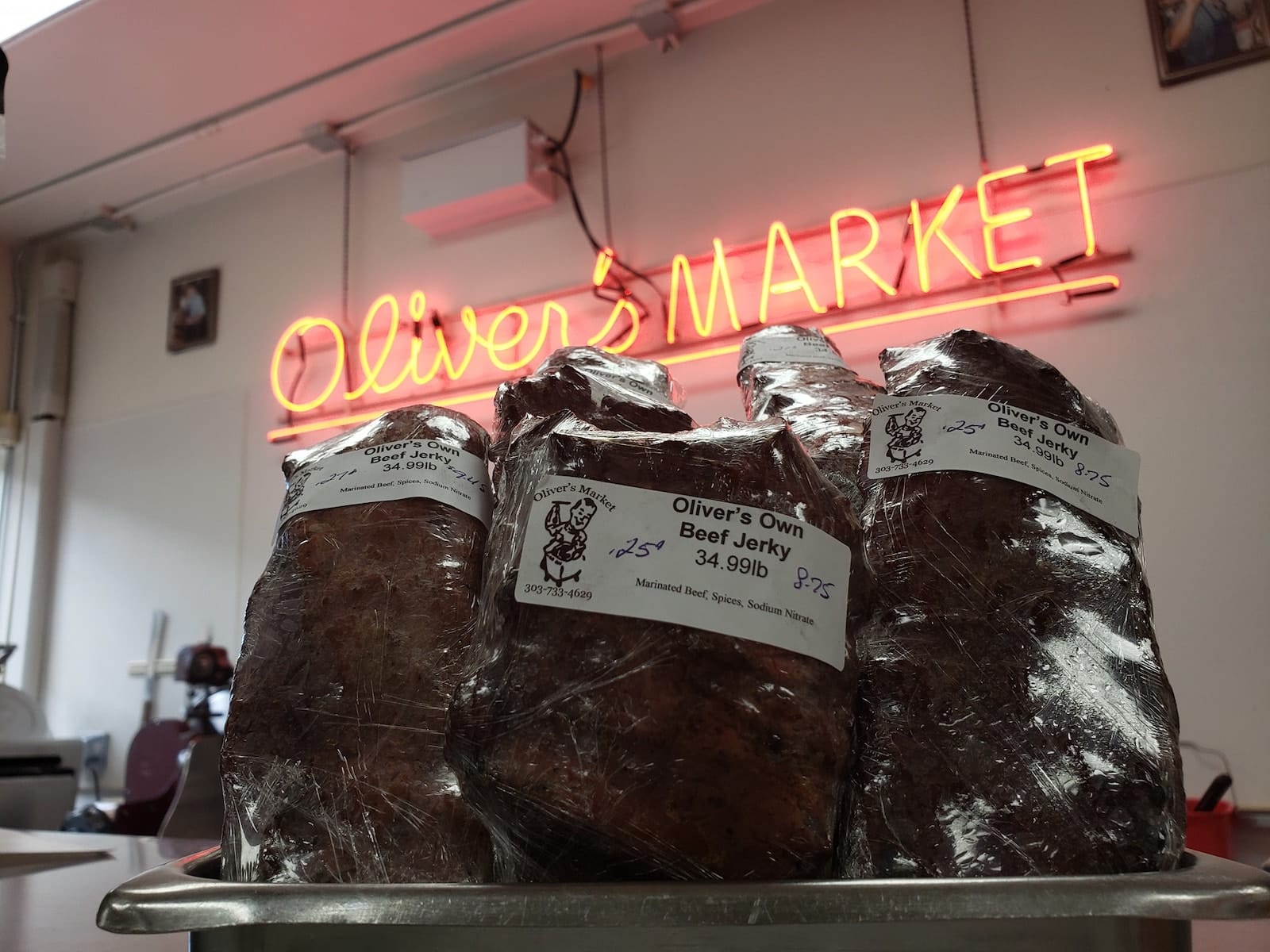 Family-owned for five generations, Oliver's Meat Market delivers high-quality cuts, deli products, seafood, and soups to Denver residents. If you're looking for a whole hog or lamb to cook up for a special celebration, Oliver's got you covered.
Pete's Fruits and Vegetables
Pete's Fruits and Vegetables is locally loved and known for its imported deli offerings and premium Greek foods. Their store is located in southeastern Denver near Glendale.
Marczyk Fine Foods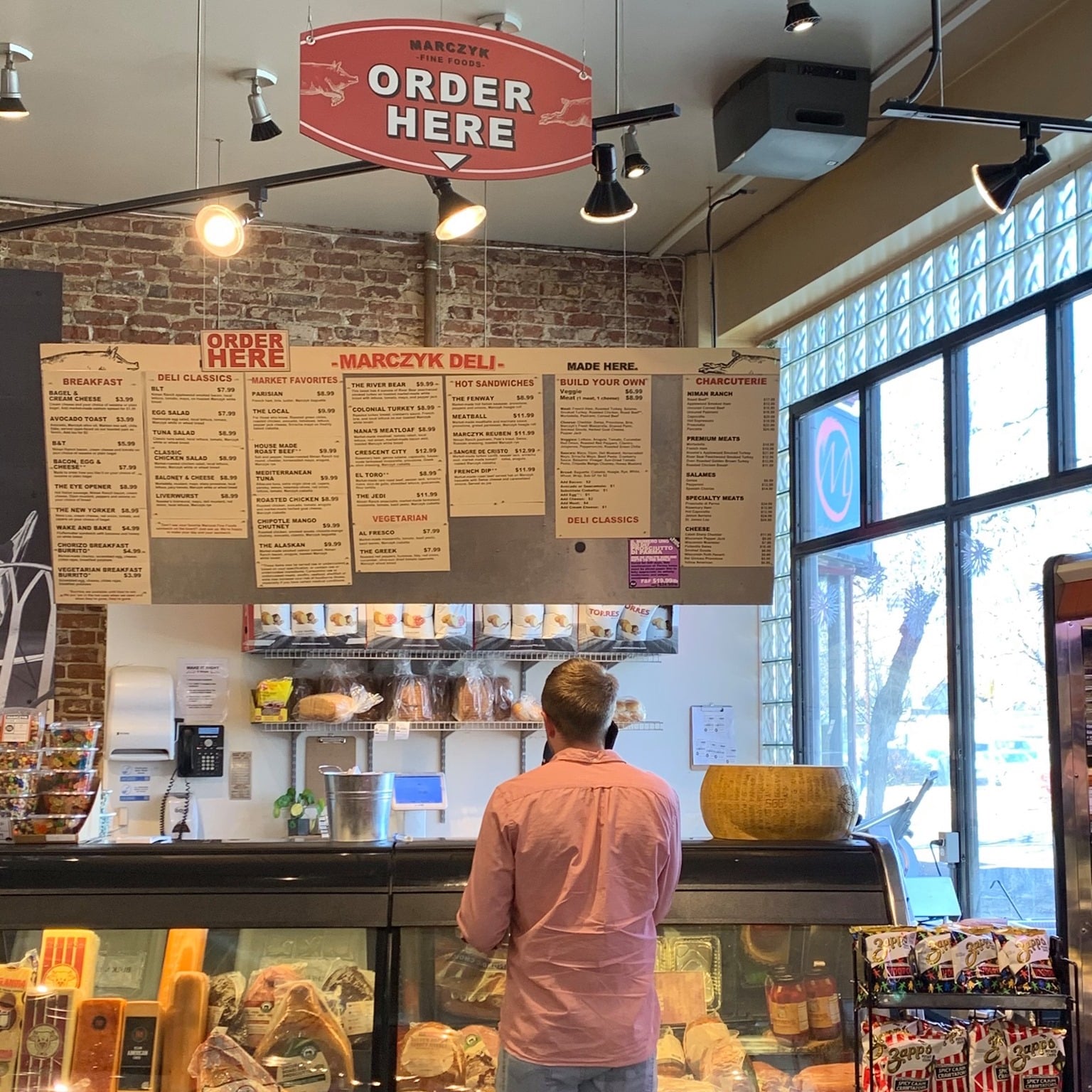 Serving Denver with two locations, Marczyk Fine Foods prides itself on its impressive variety of high-quality ingredients and prepared foods, such as addictively tasty deli sandwiches, olive trays, and charcuterie boards, all lovingly prepared and presented. Marczyk strives to provide customers with everything they need as well as items they can't find at conventional grocery stores.
Spinelli's Market
Located on 23d Ave in Park Hill, Spinelli's is a traditional Italian market that offers gourmet prepared meals, deli sandwiches, and groceries. Locals especially love their homemade pizza dough and mozzarella.
Tony's Meats & Market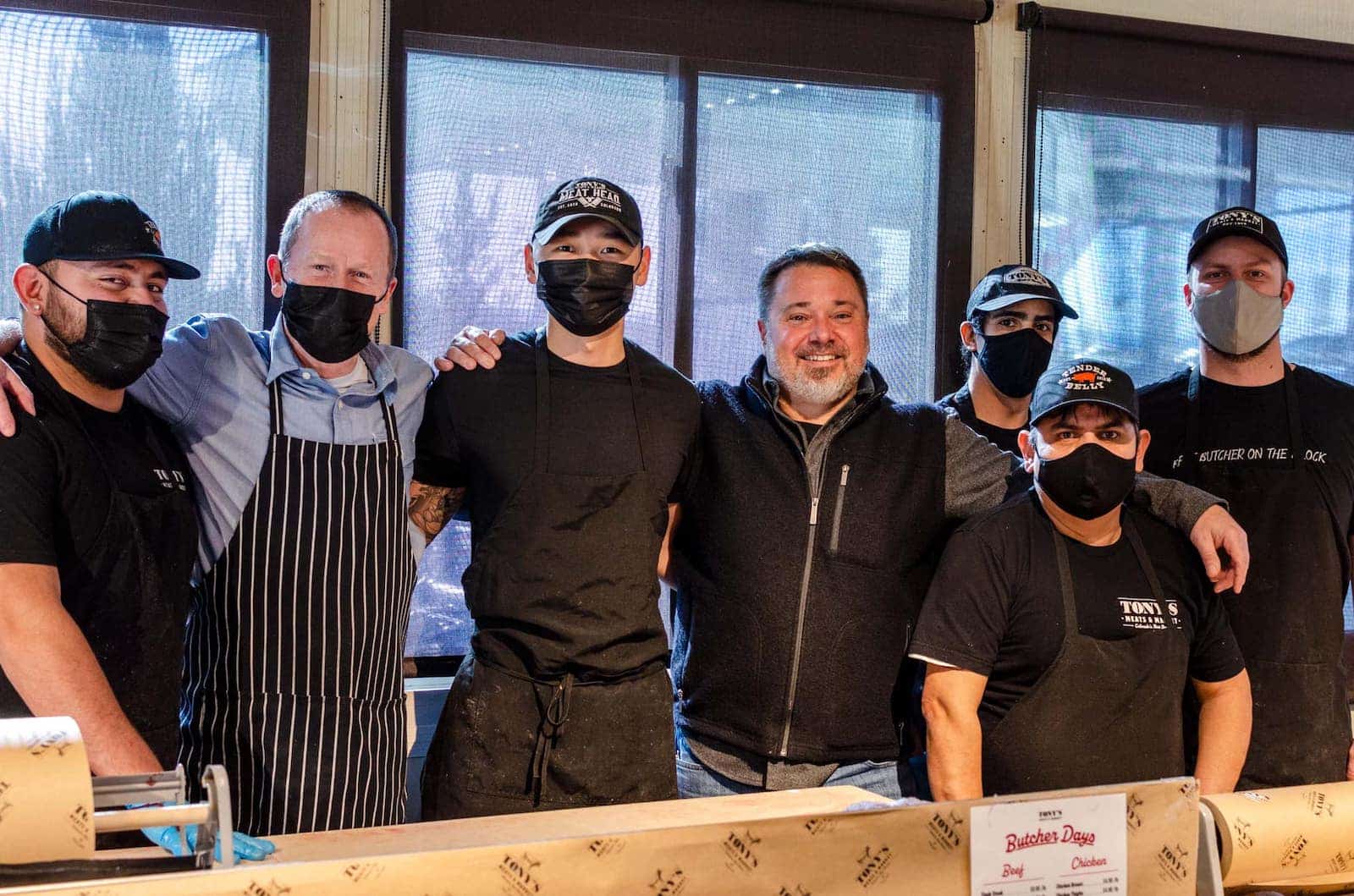 Tony's has been a Colorado culinary staple since 1978 sourcing their meat from a select number of local farms. With multiple locations in the south Denver suburbs, Tony's Meats & Market is a place that's impossible to walk through and not get hungry, especially if you're a fan of stuffed cannolis.
Whole Foods
A grocery chain that needs no introduction, Denver and its surrounding suburbs are chock-full of Whole Foods stores. Here you can find organic produce and a vast selection of gourmet offerings, from specialty baked goods to premium olives to prepared meals.
The Denver Central Market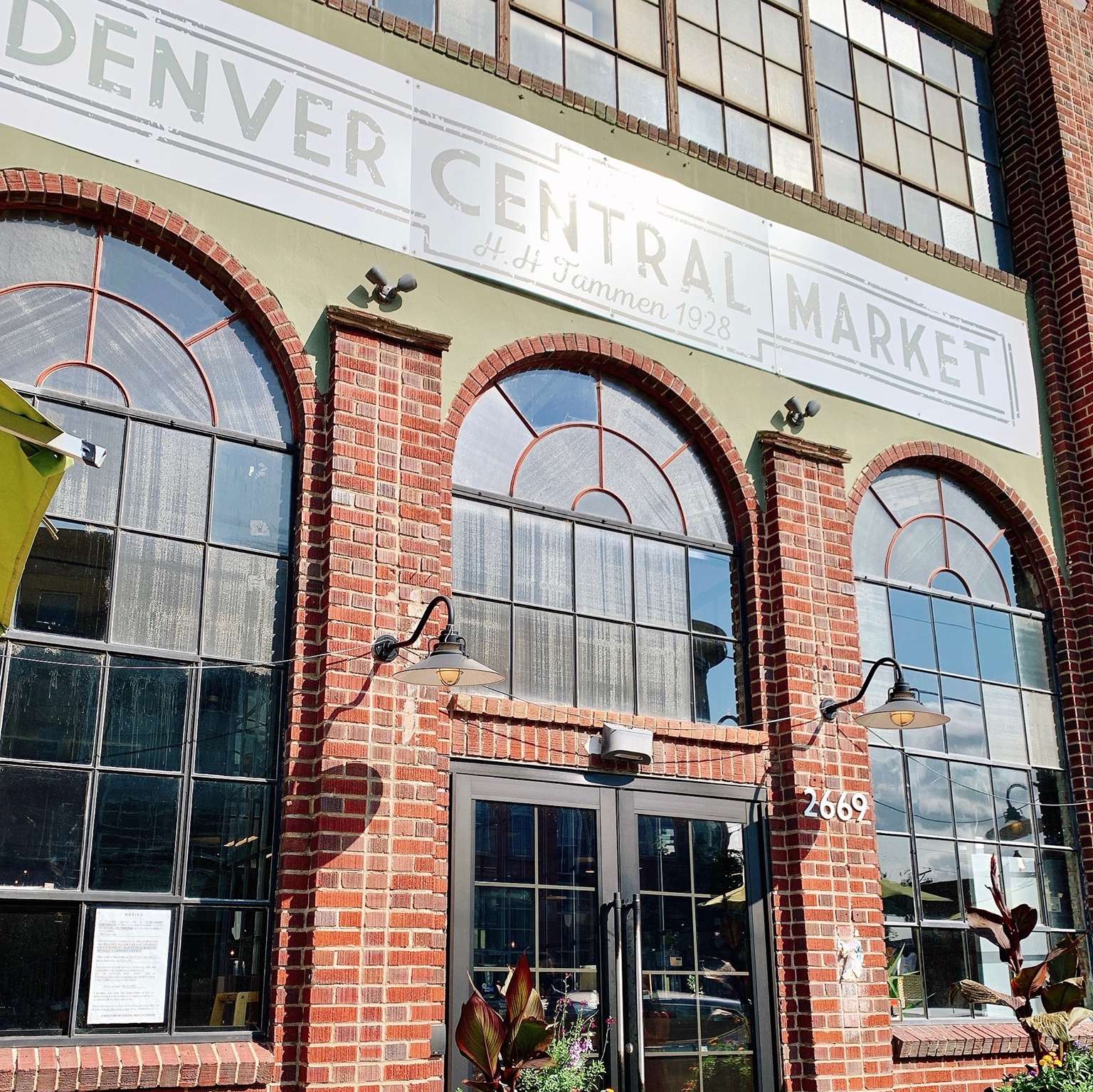 Featuring a fish market, bakery, butcher, and specialty chocolate shop, the Denver Central Market is a RiNo gourmet staple. It's ideal for helping locals gather amazing ingredients for special meals.
With Denver's growth expected to continue at breakneck speeds, it's safe to expect a plethora of new organic and gourmet grocery stores to set up shop in the area, so stay tuned.