As one of the healthiest and greenest state's in the nation, natural living is contagious here. As a result, farm fresh fruits and vegetables are closer than ever in Denver at a slew of summer seasonal and year round farmers markets.
There was a time when we had to rely on big chain supermarkets to buy our fruits, vegetable and livestock supplies. Unfortunately, most of the produce that we get at regular grocery stores is either grown with pesticides or was shipped it from far way. Moreover, farmers have to rely on middlemen to get their produce to these grocery stores, which takes cuts into their profits.
As culinary and health awareness has increased among consumers, so has the amount of local, fresh produce. Especially in green Colorado.
Best Seasonal and Year Round Farmer's Markets in Denver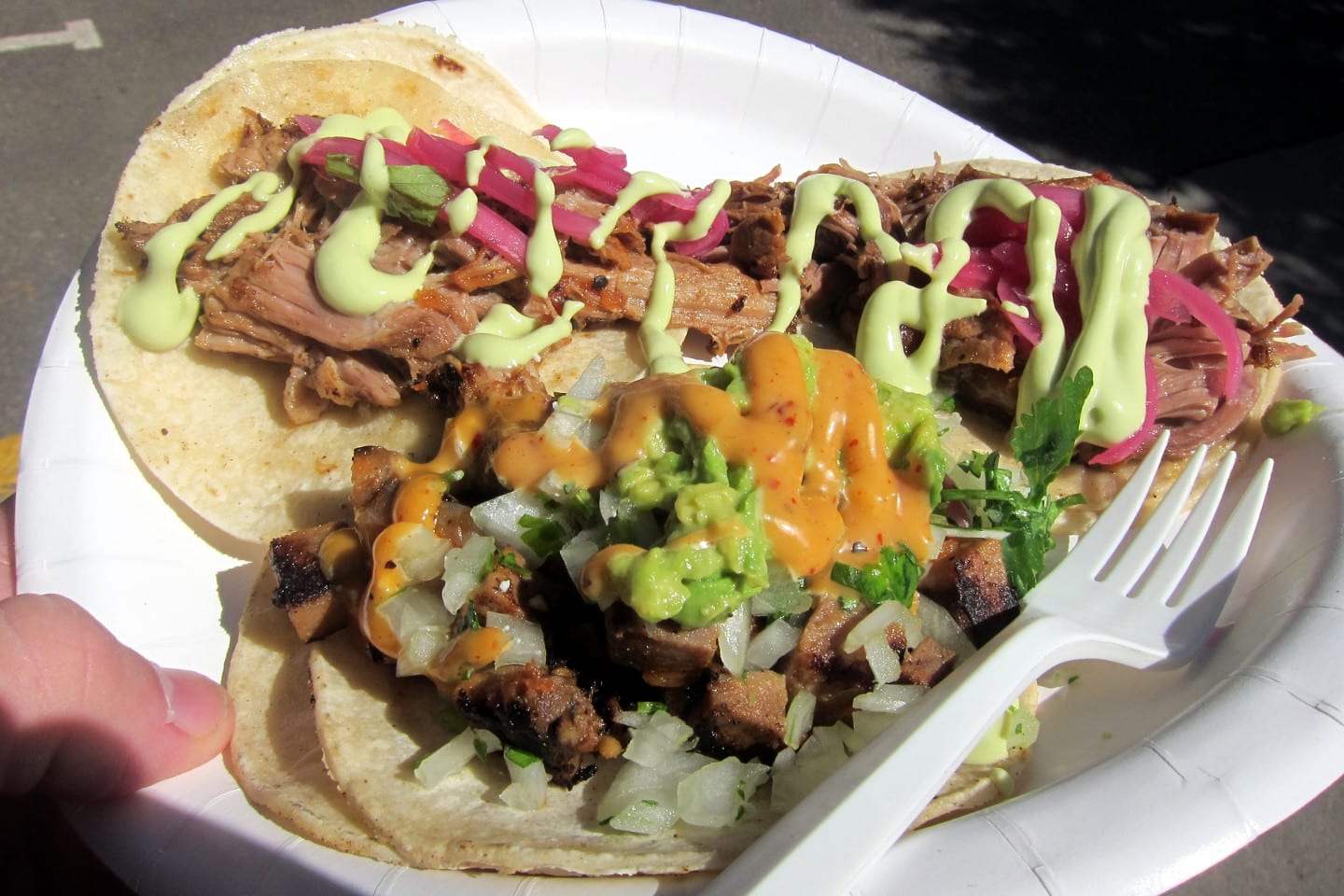 One of the most interesting concepts that emerged in the last decade is the farmer's market. Colorado farmer's markets are usually seasonal and sometimes permanent markets that are known for selling healthy and fresh farm produce. Since these markets allow farmers to sell their produce directly to consumers without involving any distributors or retailers, they allow them to cut out the middle man. Likewise, consumers get access to seasonal fruits and vegetables easily.
These farmer's markets are community centric and many customers flock to them as a family day out, which also allows a lot of socialization and communal coherence too. Denver is home to many amazing farmer's markets, such as Highland Square Farmer's Market, where you can find fare from nearby farms at amazing prices. Some of these markets also offer handcrafted artisans that you might love to have in your home.
Here are some of the best farmer's markets that you can find in the Denver region.
Four Seasons Farmers and Artisans Market in Wheat Ridge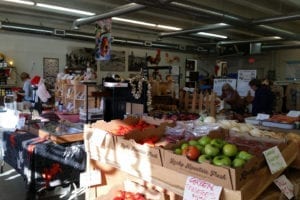 Four Seasons Farmers and Artisans Market runs all year round and offers amazing variety of farm fresh produce and a few grocery items. You can also find individual artisans selling some unique and creative pieces.
If you are a crafting enthusiast yourself, maybe you can get a kiosk for yourself and make some money out of selling your handcrafted creations too. Four Seasons farmer's market operates throughout the year in Wheat Ridge, as both indoor and outdoor facility. It runs as an indoor market on weekdays, from Monday to Friday, while outdoor setup operates on weekdays. The live music and food stalls add an extra oomph to the whole atmosphere.
Address: 7043 W 38th Ave, Wheat Ridge, CO 80033
Phone: 720-560-6648
Season: Year round
Slow Food Farmers Market at The Source in RiNo Denver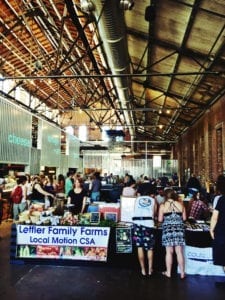 This is a collaboration between Slow Food and The Source and is primarily a seasonal weekend market. It runs from May 29th to October 30th on Sundays only. This is a theme based farmer's market where sellers strictly adhere to principles advocated by Slow Food and The Source.
The market sells only fresh, seasonal and healthy produce that are environmentally sustainable and supports healthier environment. The farmers from Colorado who sell at this market are only allowed to sell food that is produced by them only and resellers are not allowed.
Address: 3350 Brighton Blvd, Denver, CO 80216
Phone: 720-443-1135
Season: Saturdays, May 29-October 30, 2018
Mo'Betta Green Marketplace in Five Points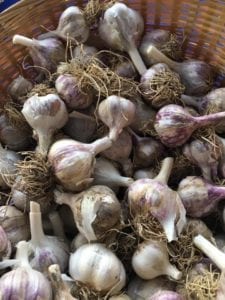 This is yet another value driven market that enforces the idea of sustainable food model. It also supports small businesses and provides opportunities for a lot of small scale producers to earn money. Mo'Betta is located in the Five Points neighborhood of Denver.
It's a seasonal farmer's market, open Saturday-only. The atmosphere at the Mo'Betta Green Marketplace is lively with a DJ and goods sourced from all over.
Address: 2401 Welton St, Denver, CO 80205
Phone: 303-293-0235
Season: May to October
Heinie's Market in Wheat Ridge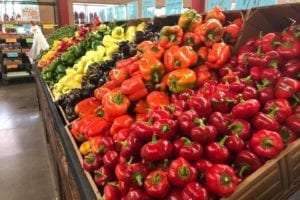 Heinie's is one of the most popular and the oldest farmer's market in Colorado and for all the right reasons. This is a family owned indoor outdoor facility that runs all year round. It is known for selling farm fresh produce since 1950s. Heinie's is famous for selling the best quality of fresh fruits, jams, vegetables that are sourced directly from farmers with no involvement from middlemen.
Address: 11801 W 44th Ave, Wheat Ridge, CO 80033
Phone: 303-425-9955
Season: mid June to early September, depending on produce
Union Station Farmers Market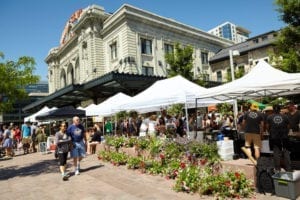 This is yet another seasonal market that operates seasonally and emphasizes on grower's only produce. It encourages fresh produce from direct growers and local agriculture and aims at bringing farmers and consumers closer together. The Union Station Farmers Market is held on Saturdays from mid May to mid October, with live music at Union Station Plaza.
Address: 1701 Wynkoop St, Denver, CO 80202
Phone: 303-910-2236
Season: May 12, 2018 – October 20, 2018
Old South Pearl Farmer's Market in Denver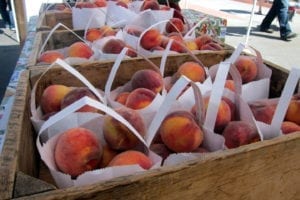 Old South Pearl is another highly popular farmer's market in Colorado that has been operating successfully since 2001. It starts in May and will be ending in November and is operational only on Sundays.
Most Sunday shoppers are highly loyal to Old South Pearl and would not drive to any other farmer's market for their supplies of fresh fruit and vegetables. The market started small but have now grown to over 100 vendors have been providing many agro based small businesses an amazing platform to prosper. After your finished grocery shopping, head over to Wash Park for some strolling and people watching.
Address: Pearl Street & East Arkansas Avenue, Denver, CO 80210
Phone: 303-734-0718
Season: May until November
Main Street Markets in Arvada and Westminster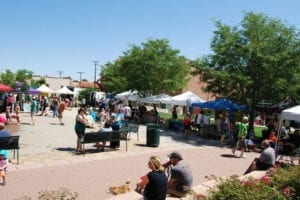 Main Street Markets offers one of the largest selection of farm and table produce. From farm fresh fruits and vegetables to butter, jam, honey and a lot more. The Arvada market operates in collaboration with Local Food Campus, which is a joint network of producers, farmers, food growers, leaders, nonprofit organizations etc. They run on summer Sundays from 9am to 1:30pm. On Saturdays head over to Westminster, for its popular farmer's market.
Address: 57th & Olde Wadsworth, Arvada, CO 80002
Phone: 303-425-9955
Season: Arvada – June 3rd – September 30th 2018
Address: 98th & Sheridan (NW Corner), Westminster 80020
Season: Westminster – June 2nd – September 29th 2018
Colorado Fresh Markets in Denver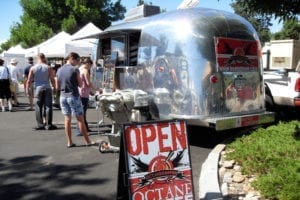 Colorado Fresh Markets are known for their high quality products and has the best of Colorado on offer. They have an educational aspect too. They have kiosks for food demonstration, food preparation tips, gardening tips and a lot more in a very festive environment. This great family outing opportunity. include live music, eateries and many other activities that allow you to enjoy an amazing shopping experience with some fun and entertainment.
Address: Cherry Creek Farmers Market – 3000 E 1st Ave, Denver, CO 80209
Phone: 303-442-1837
Season: Saturdays, May 5–October 27, 8am-1pm; Wednesdays, June 13–September 26, 9am-1pm
Address: City Park Esplanade Fresh Market – Sullivan Fountain, E Colfax Ave & Columbine St
Season: Sundays, June 3-October 28, 9am-1pm
Address: Golden Farmers Market 1019 10th St, Golden
Season: Saturdays, June 2-October 6, 2018, 8am-1pm (except July 28)
Address: Stapleton Fresh Market – 29th Ave & Roslyn St, Denver
Season: Sundays, June 17-October 14, 8:30am-12:30pm
These markets encourage a closely knitted community of farmers, consumers, food leaders, chefs, gardeners, government and other relevant non-profit organizations. They all believe in selling healthy fresh farm produce that are environment friendly. Most of these farmer's markets are strictly regulated for food quality, price and value for money, which helps minimizes the chance of fraud or subpar products.
Some farmer's markets offer a full educational experience with guest appearances, chef demonstration, tips to grow your own produce and healthy food preparation tips. While most farmer's markets focus on beef, mutton, pork, poultry, sea food, fruits, vegetables and table produce, a few of them also offer liquor and wineries. It's a wonderful place to taste food made in Colorado, especially from delicious local ingredients.
All in all they are a great way to build stronger relationships between consumers and farmers and allow farmers to earn a fair price for all their hard work.