Farmers Markets in Colorado are great places to purchase local produce, sample fresh ingredients, and browse handmade crafts. Spread throughout the state, shopping at one of these markets can not only be a fun and rewarding experience but also a great place to spend quality with friends and family.
Usually seasonal or open only a few days a week, it's essential to check their operating hours before making plans. Travelers to the Mile High City will be delighted to know that there are many farmers' markets near Denver, however, if you're not, don't worry, there are plenty of other options to choose from.
In no particular order, here are some of the most popular Farmer's Markets in Colorado.
Durango Farmers Market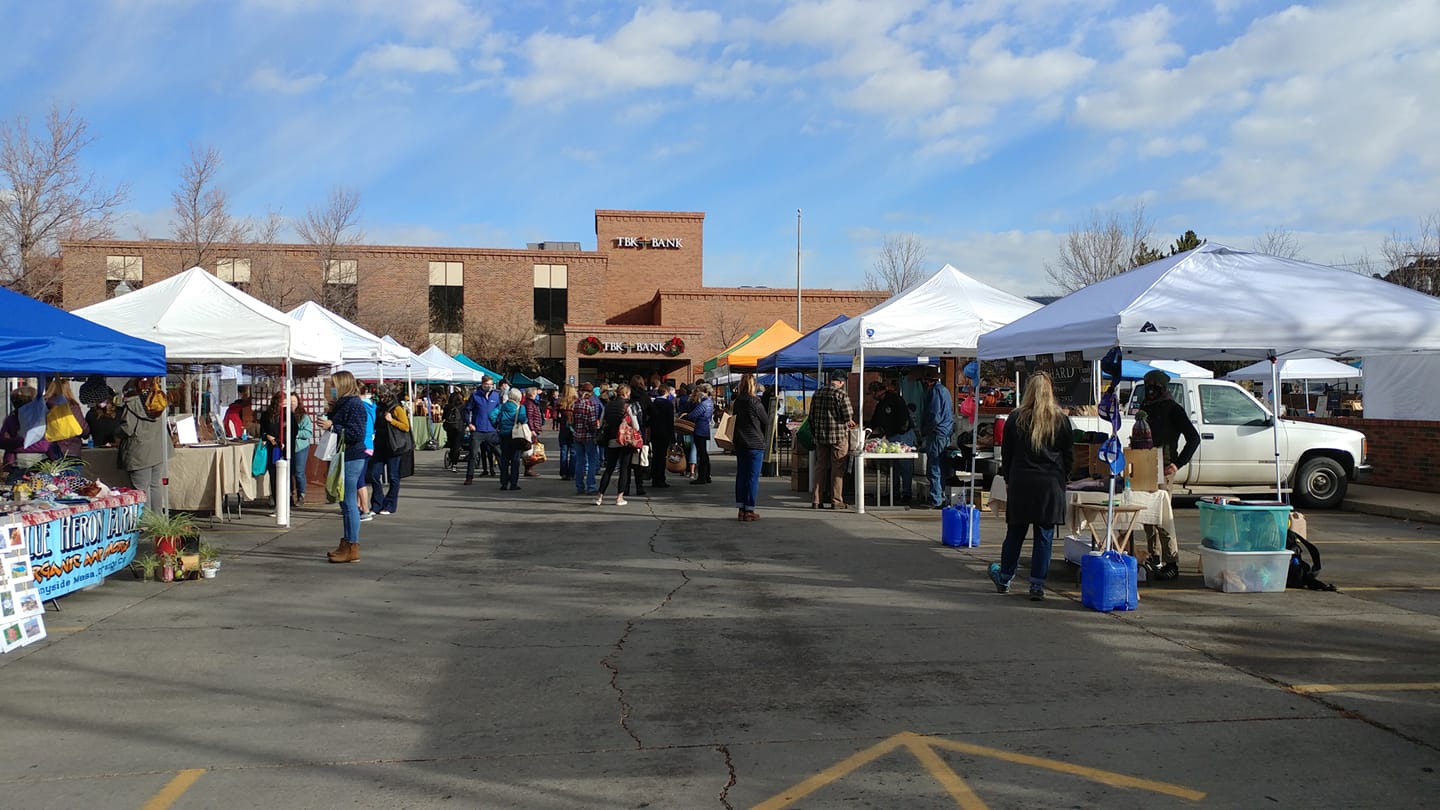 Featuring high-quality items from local vendors, the Durango Farmers Market sources its products from counties like La Plata, Montezuma, Archuleta, and San Juan. Selling items like fruits, vegetables, handmade jewelry, clothing, soap, snacks, and crafts, there are also live musical performances to entertain shoppers.
Address: 259 W 9th St (TBK Bank), Durango, CO
Phone: (970) 880-2503
Season: Saturdays | Mid-May – end of October
Main Street Steamboat Farmers Market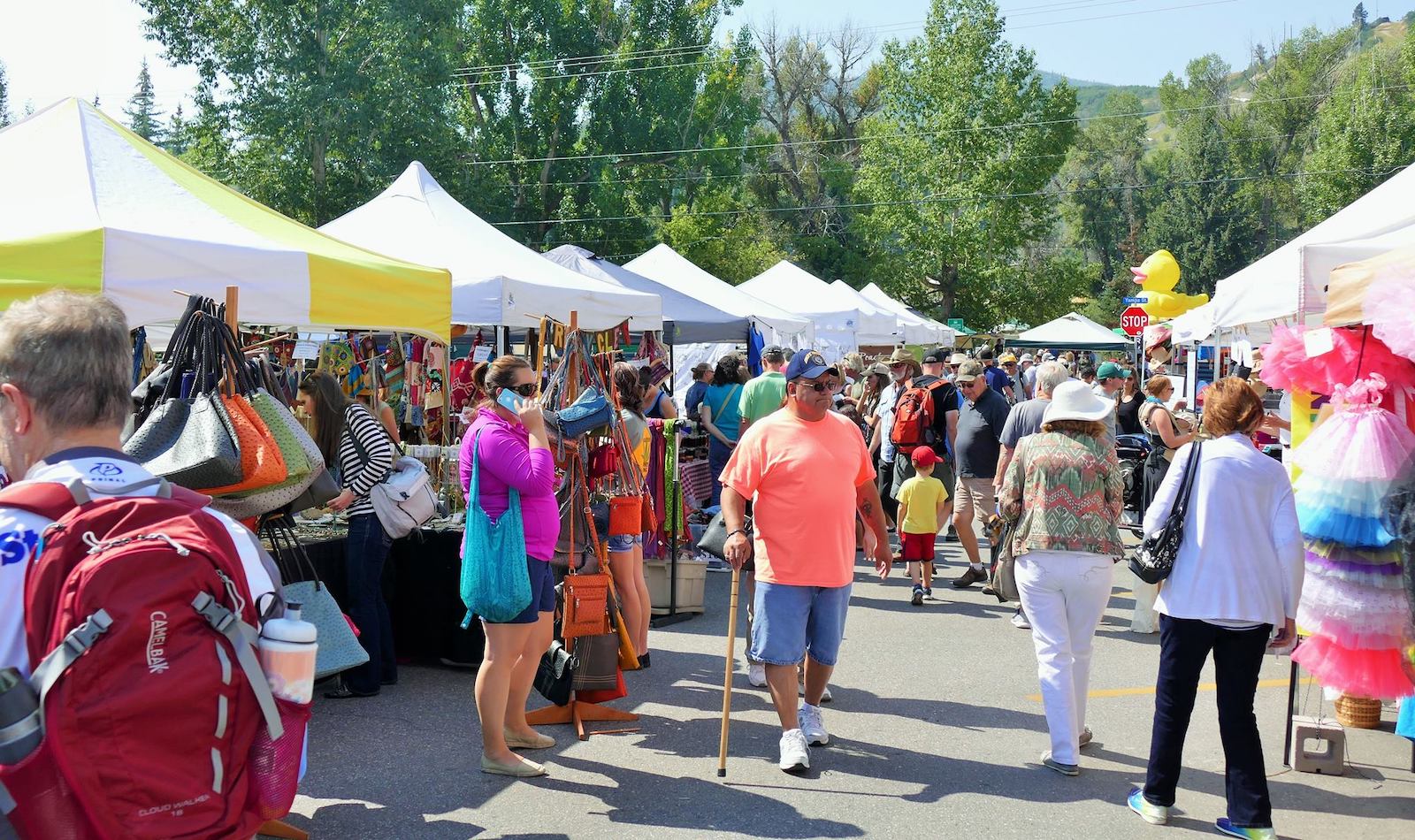 The Main Street Steamboat Farmers Market hosts 135 vendors that offer fresh products weekly. Often sourced from the various nearby farms, there are also packaged goods, street food, artisanal items, jewelry, baked goods, clothing, cottage foods, wellness items, flowers, candy, wine, art, and photos available.
There are also booths set up by non-profit organizations hoping to raise awareness for their causes.
Address: Yampa Street, Steamboat Springs, CO
Phone: (970) 367-7060
Season: Saturdays | June – September
Market on the Plaza
Set near the Telluride Bike Park, Market on Plaza hosts a fun mid-day event on Wednesdays during summertime. A delightful place to stroll and window shop, the market features local produce, including fruits and vegetables, as well as artisan items like essential oils, clothing, and jewelry. Moreover, there are kid-friendly goods, homemade jams, flowers, baked goods, and meat products.
Address: Heritage Plaza, Telluride, CO
Season: Wednesdays | End of June – early September | 11 am-4 pm
Erie Farmers Market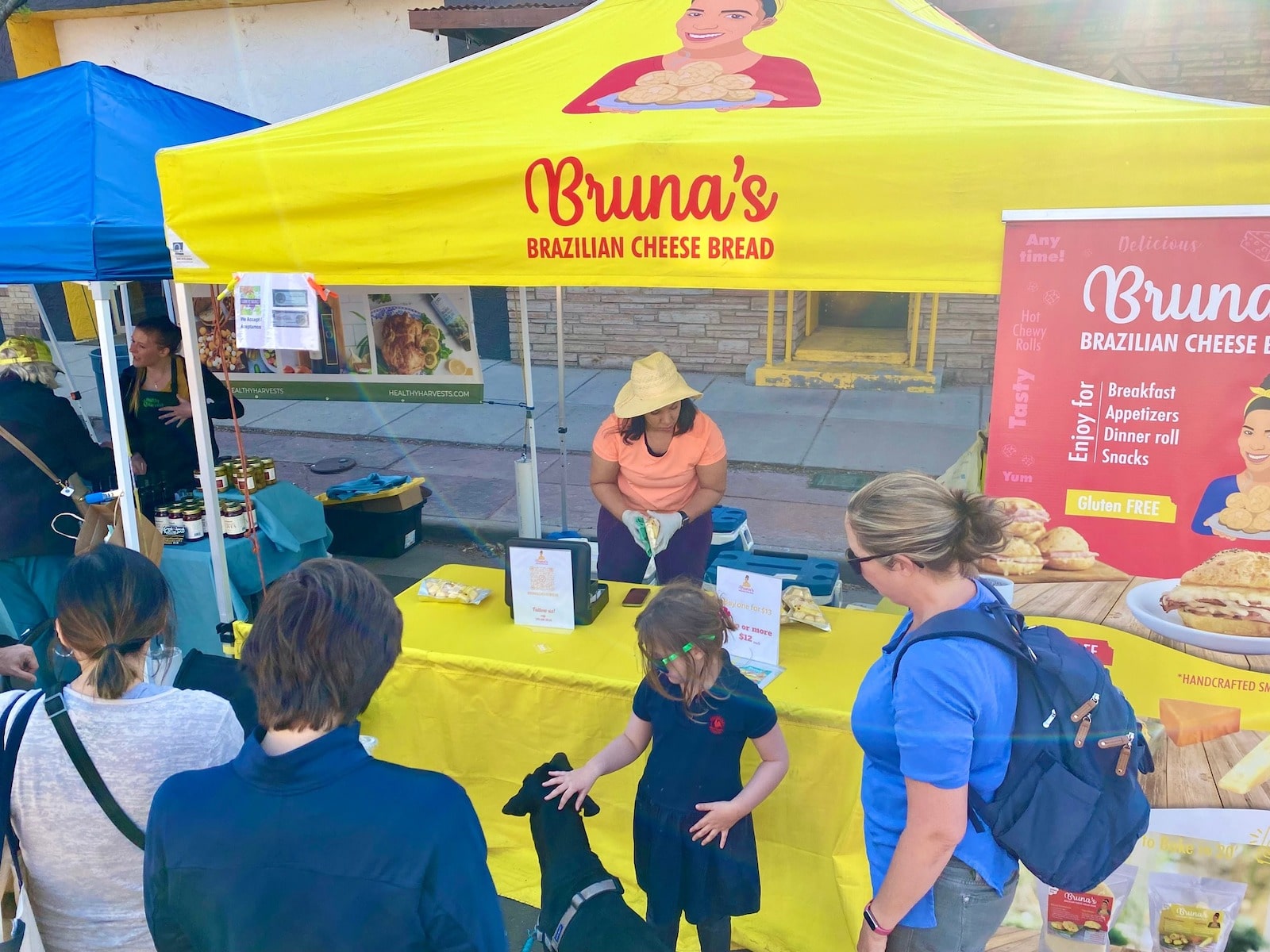 With the aim of helping Colorado farms and local businesses gain exposure and grow as establishments, the Erie Farmers Market is community-focused. Selling fresh, organic produce grown without pesticides, the market also has items ranging from meat and eggs to natural self-care products, honey, and baked goods.
This family-friendly market is ideal for those looking to purchase Colorado-grown ingredients and high-quality services.
Address: Briggs Street between Wells & Moffatt, Erie, CO
Phone: (303) 902-2451
Season: Thursdays | Mid-May – early September | 5 pm – 8 pm
The Market on Main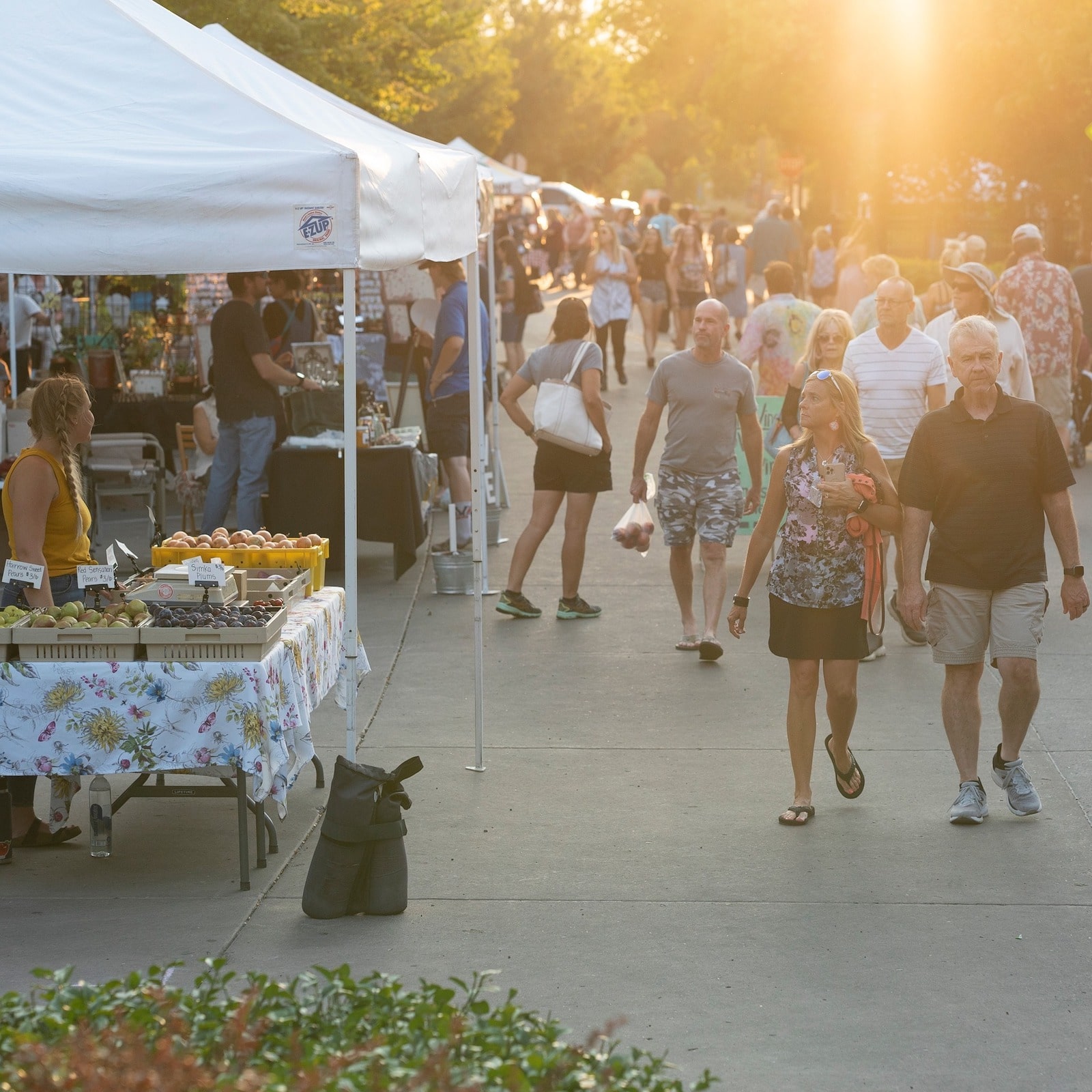 Drawing in about 5,000 visitors per week, Grand Junction's Market on Main is a hub for shopping and entertainment. This annual summer event is presented by Fairway Mortgage and has numerous vendors offering goods and fresh produce, particularly from the Western Slope region. Free to attend, pets are not allowed in the downtown area during the market.
Address: Downtown Grand Junction
Phone: 970-245-9697
Season: Thursdays | End of June – early September | 5:30 pm – 8:30 pm
Estes Valley Farmers Market
Selling only consumable products, the Estes Valley Farmers Market in Estes Park is open weekly, rain or shine. Some of the featured products include baked goods and homemade preserves.
Address: 1209 Manford Ave., Estes Park, CO 80501
Phone: (303) 775-9058
Season: Thursdays | 1st Thursday in June – September | 8 am – 1 pm
Saturday Boulder Farmers Market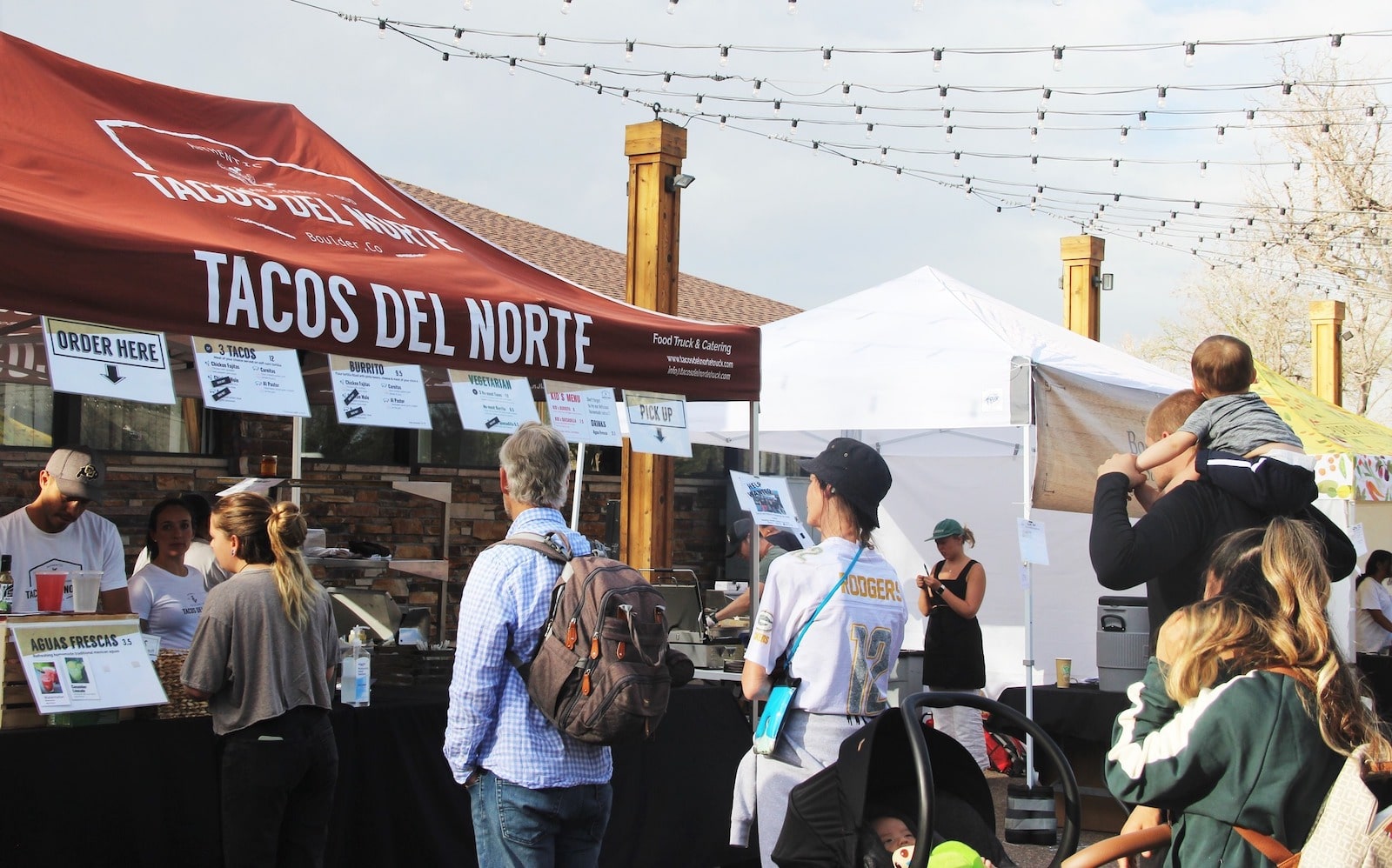 Enjoy perusing various tents and vendors at the Boulder Farmers Market on weekends from spring to fall. This event is decent-sized and sells many fresh foods, packaged goods, and prepared items to sample while shopping.
In addition to locally grown fruits and veggies from Colorado, known companies like Bolder Chips, Healthy Harvest, and Heavenly Baked Goods also sell their products at this marketplace. Furthermore, artisan shows take place on the second week of each month but don't worry, if you can't make it that weekend, there's also live entertainment played on other days as well.
Address: 13th Street Between Canyon and Arapahoe, Boulder, CO
Phone: (303) 910-2236
Season: Saturdays | Early April – mid-November | 8 am – 2 pm
Crested Butte Farmers Market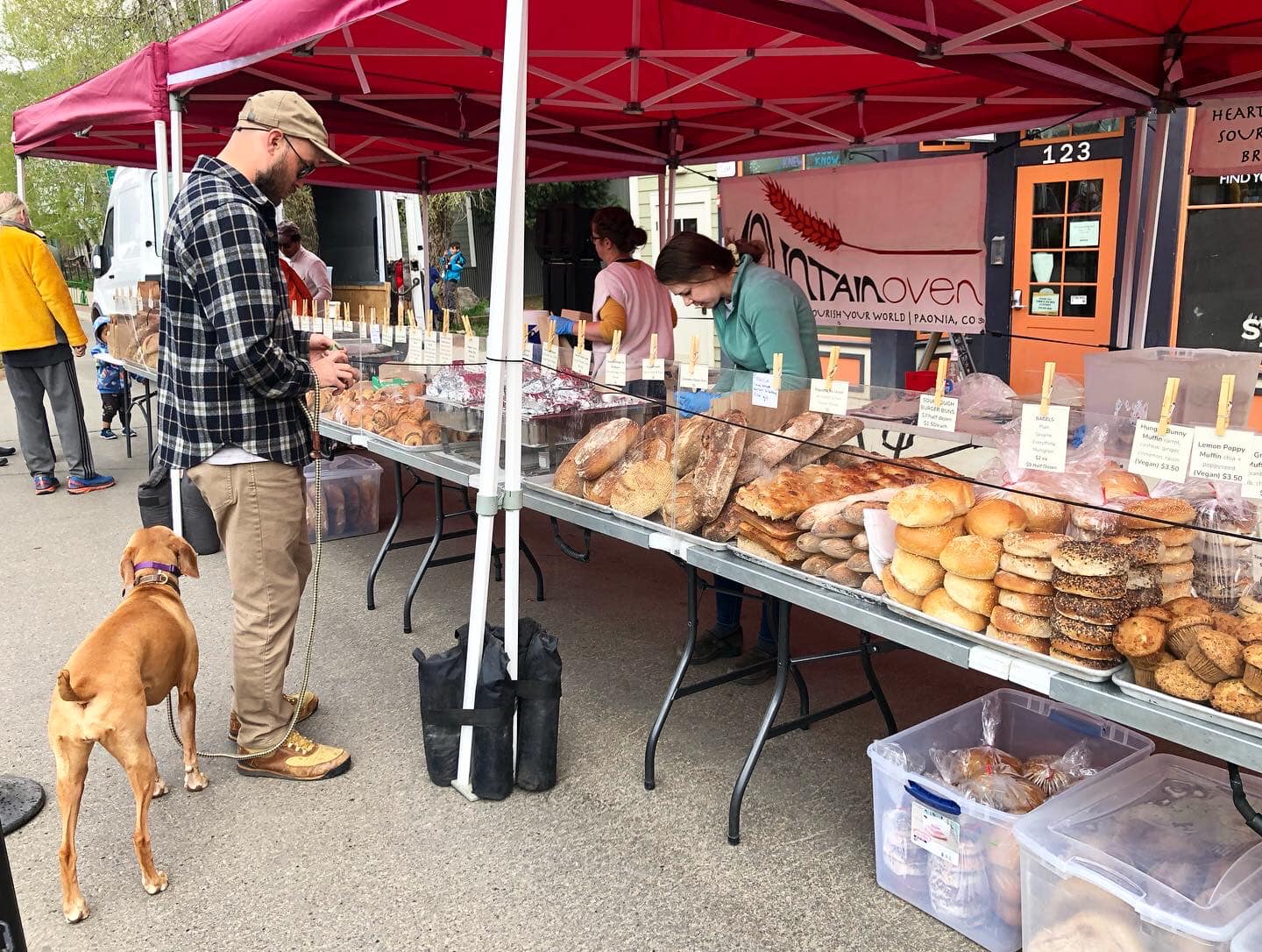 The town of Crested Butte has two summer markets: one that takes place on Sundays and another on Thursdays. The Sunday Farmers Market is much larger and features fresh farm products like fruits, vegetables, eggs, dairy, and different meats. Homemade wines, pickled foods, preserves, pasta, and baked goods are also for sale.
Non-food items include jewelry, clothing, and woodwork in many artistic forms. The Thursday Farmers Market is modest and has pickled goods, fresh produce, eggs, ciders, and freeze-dried items to buy.
Address: Downtown Crested Butte
Season:

Sunday | End of May to early October | 9 am – 2 pm
Thursday | Early July – end of August at Totem Pol Park | 3 pm – 6 pm
Woodland Park Farmers Market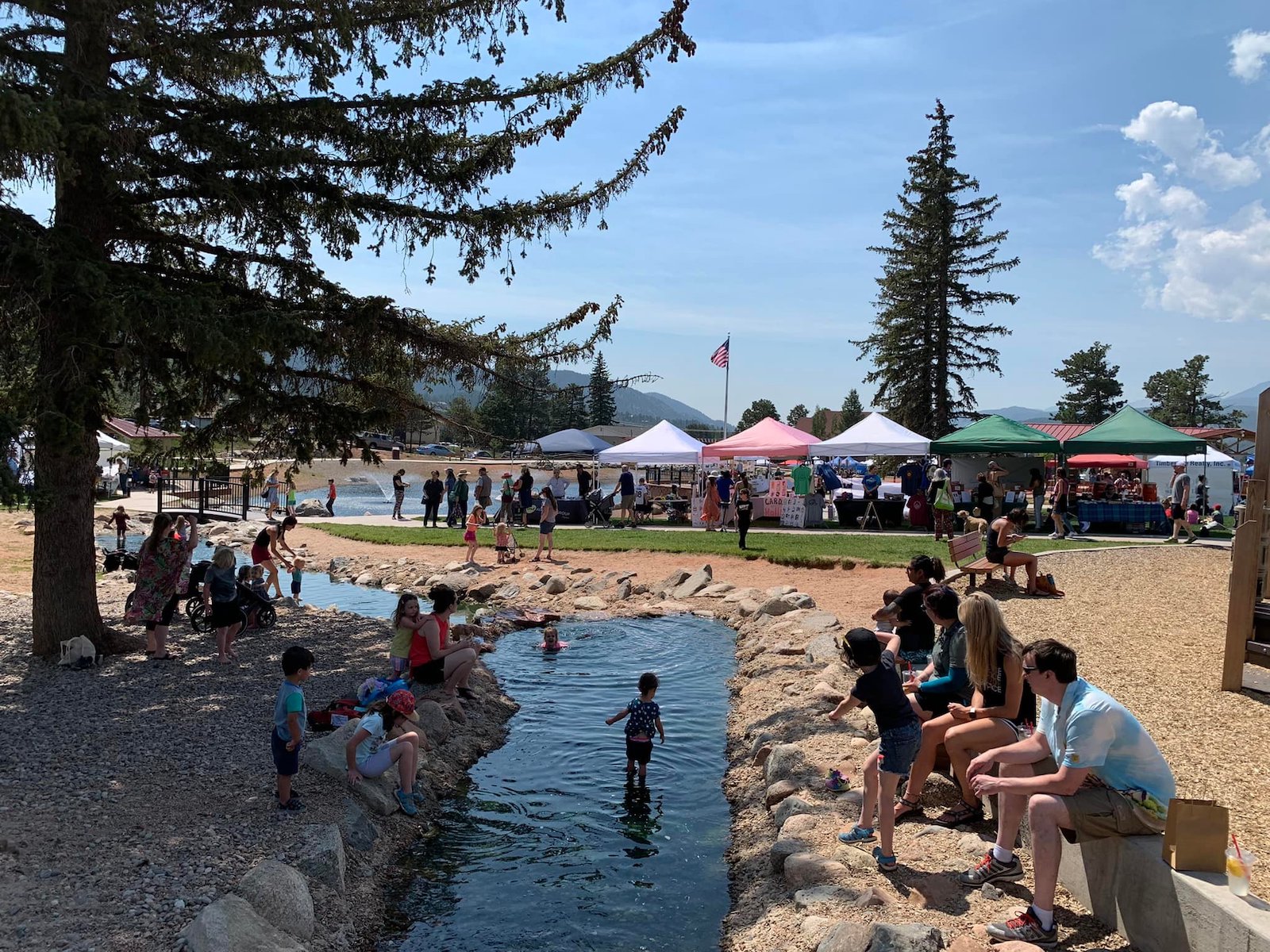 Established in 1990, the summer farmers market in Woodland Park offers an array of tasty things to buy and look at. Set in Memorial Park, many local agricultural products are for sale in addition to food truck meals, prepared foods, and art items. Local non-profits and organizations also have booths on-site, and live entertainment is provided.
Some special demonstrations happen in the market, including dancers, wildlife shows, theatrical performances, and educational programs.
Address: 117 Center Ave, Woodland Park, CO 80863
Phone: (719) 689-3133
Season: Fridays | June – September
Timnath Farmers Market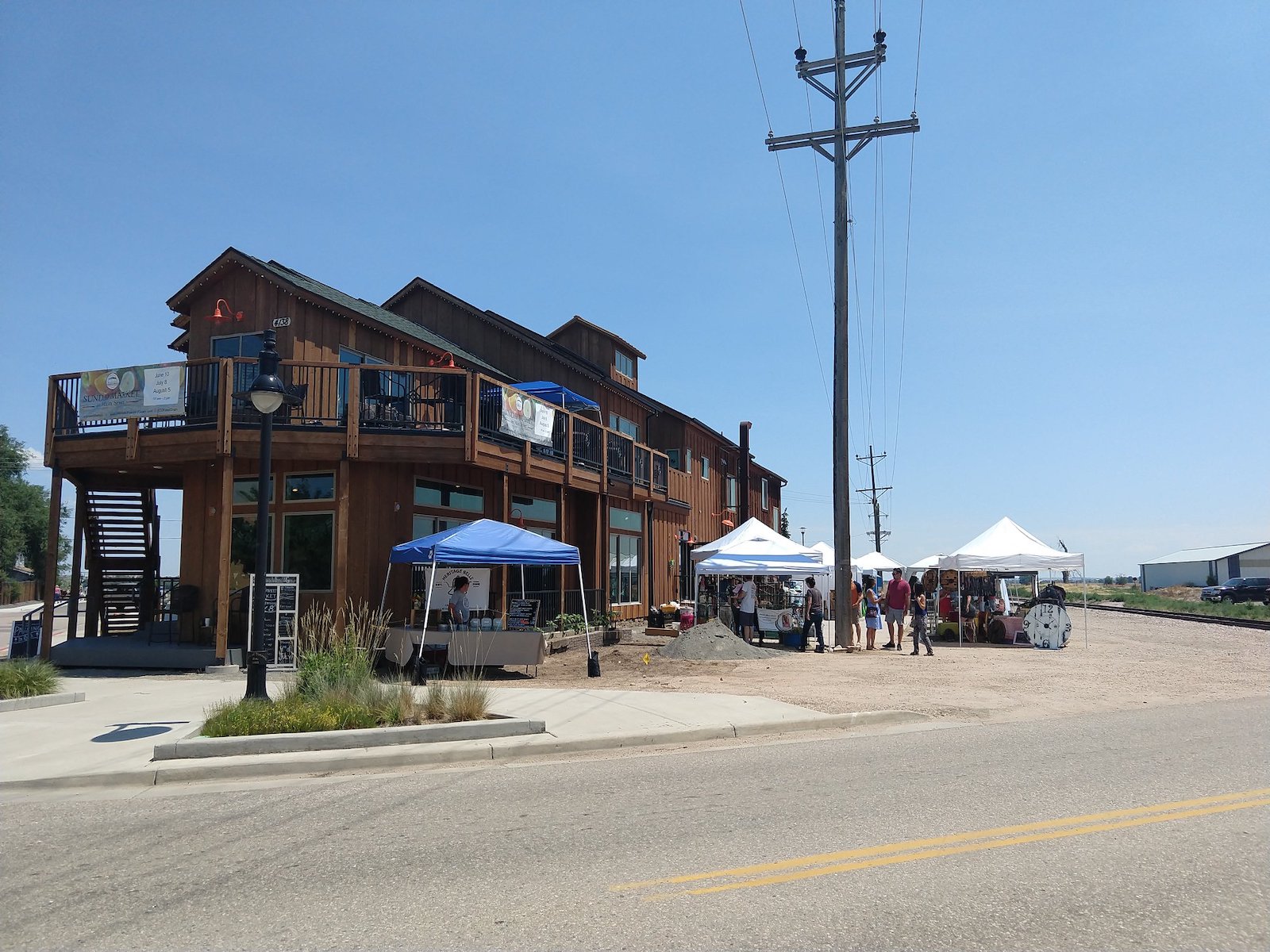 Selling fresh produce, grains, souvenirs, and artisan crafts, the Timnath Farmers Market is a fun community event. Aside from buying goods, visitors can stroll outside while browsing vendors and enjoying the fresh air.
Address: 4138 Main Street, Timnath, CO
Phone: (970) 425-6804
Season: Second Sundays | May – October
Florence Farmers Market
If you're looking for an intimate selection of fresh produce and crafts, this weekday farmers market in Florence is the place to be. Set in the lush Pioneer Park, products like fresh fruits, veggies, homemade soaps, and high-quality crafts are what sell in the market.
Address: corner of Pikes Peak & 3rd Street Pioneer Park, Florence, CO 81226
Phone: (719) 784-6489
Season: Thursdays | Early June – October | 8 am – 1 pm
Rebel Marketplace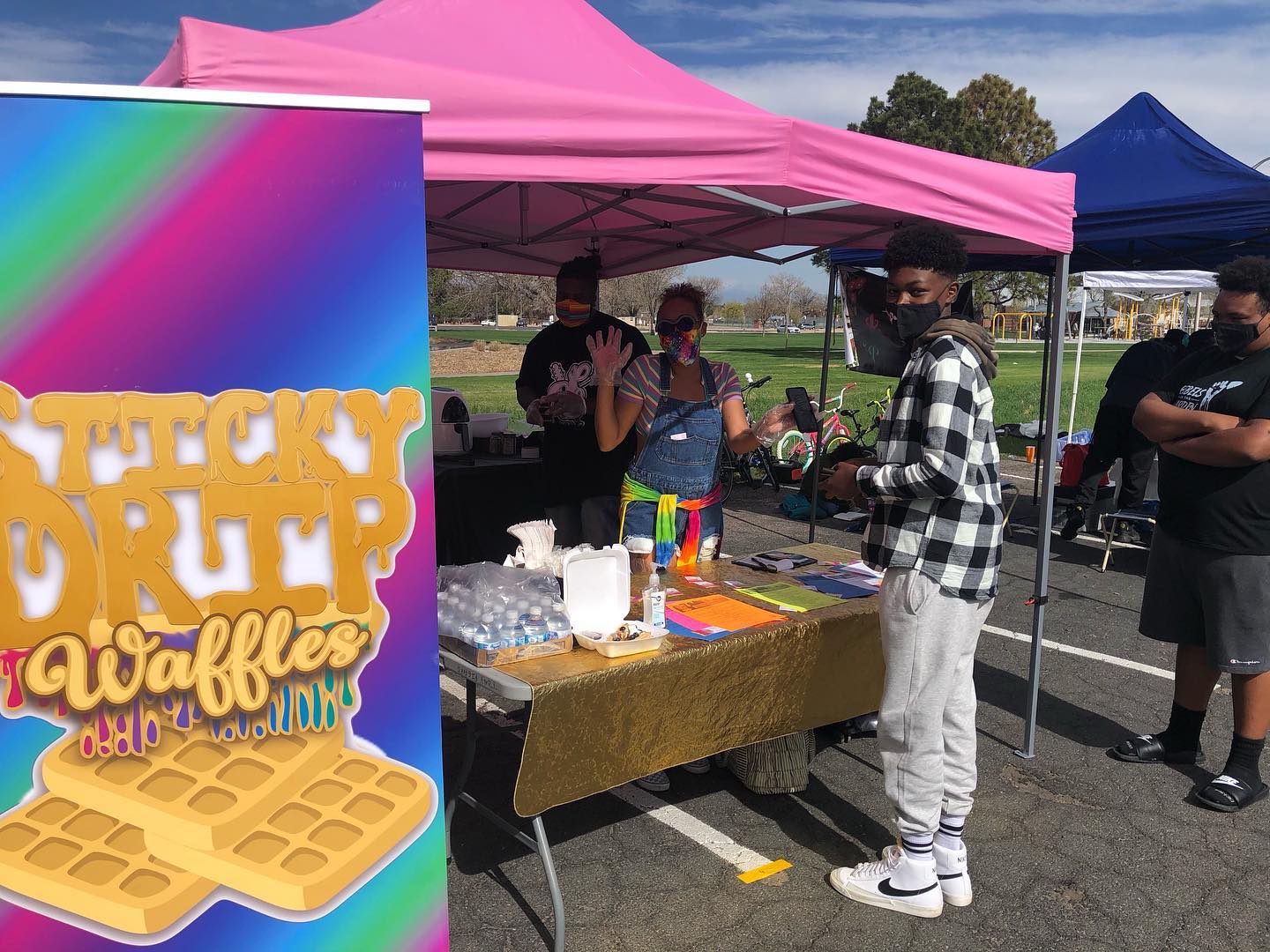 Based in Aurora, this bi-monthly marketplace is a haven for local producers to come and sell their items. Shoppers will find everything from fruits, vegetables, baked goods, eggs, and artisan handicrafts. The focus of this venue is to highlight the community's farmers and talented citizens, including BIPOC urban farmers.
Address: 312 S Del Mar Cir, Aurora, CO 80011
Season: 1st & 3rd Saturdays | Early May – mid-October | 9 am – 1 pm
Vail Farmers' Market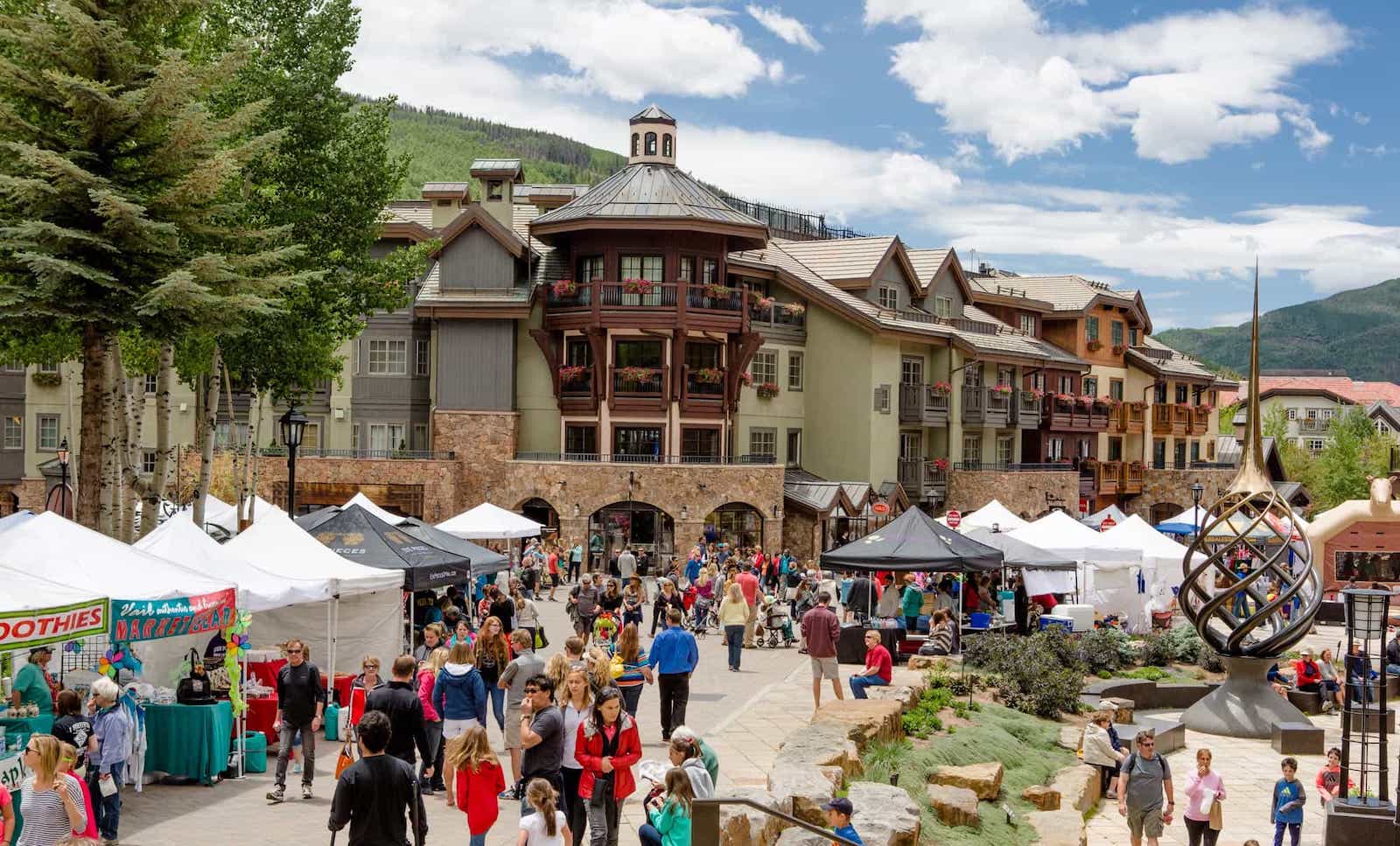 The Vail Farmers' Market hosts over 148 different tents and 40 sellers over 16 Sundays throughout the summer. Many of the vendors are hand-picked, boasting mostly local artisan crafters and food producers from around the state.
Residents and visitors in Colorado flock to this mountainous marketplace for a pleasant stroll and sampling treats over a morning and afternoon. Lionshead Parking and Vail Village Parking are the recommended lots for leaving your car while visiting this event.
Address: East Meadow Drive, Vail Village, CO
Season: Sundays | June – October | 9:30 am – 3:30 pm
Alamosa Farmers' Market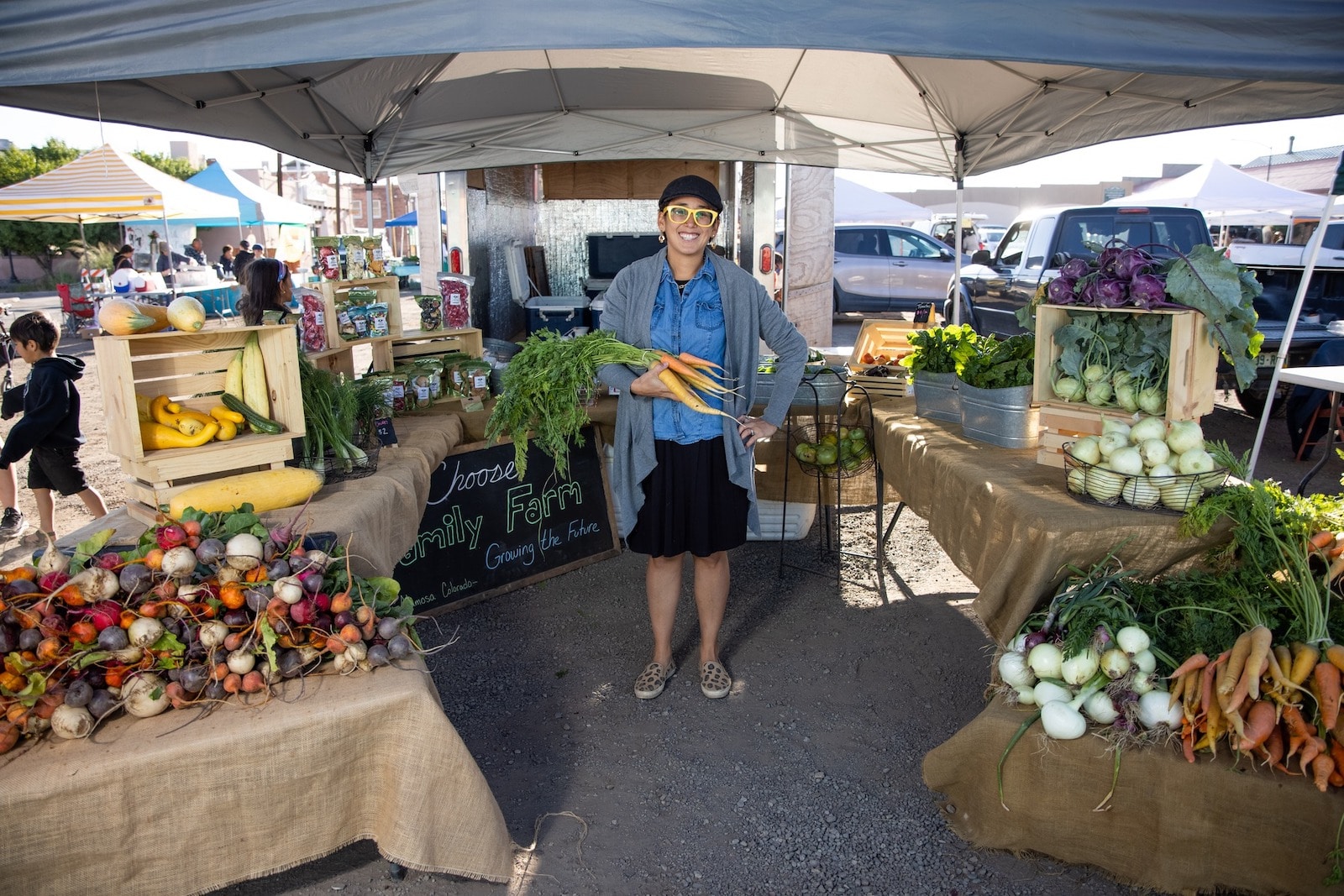 Featuring many local meat producers, growers, and dairy farmers who enjoy the legacy of providing food for the community, the Alamosa Farmers Market takes place during the summer in downtown Alamosa. Some of the items sold in the market include preserves, honey, grass-fed beef, lamb, baked goods, fresh fruits, and veggies.
There are also arts, crafts, and entertainment for the whole family. Cooking demos, live music, and cultural events are just some of the performances that visitors can enjoy.
Address: State Avenue and 6th Street, Alamosa, CO
Phone: (719) 480-4365
Season: Saturdays | Early July – early October | 8:00 am-1:30 pm
Keep this list hand on your next summer road trip through the Centennial State. When you're in the mood for tasty snacks and wholesome products, these markets are a great way to spend time with others in an outdoor setting.