People have long been coming to Colorado to strike it rich. Miners began in the mid-19th century and soon after the rush was on. There are three designated casino towns, two Indian casinos, and one horse track.
Casinos in Colorado
Colorado permits casinos in only three of its towns: Central City and Black Hawk, serving the Denver Metro, and Cripple Creek serving Colorado Springs. It also allows gaming on Indian reservations in the southwest part of the state, and there are two casinos down there.
Horse Racing in Colorado
There is one horse racing track in the state, which permits betting on horses, located in Aurora. Its season runs from late May to mid-August, however, you can bet on horse racing from the country there, year-round.
Map of Casinos and Gambling in Colorado
Featured Casinos
Guide to Casinos and Gambling in Colorado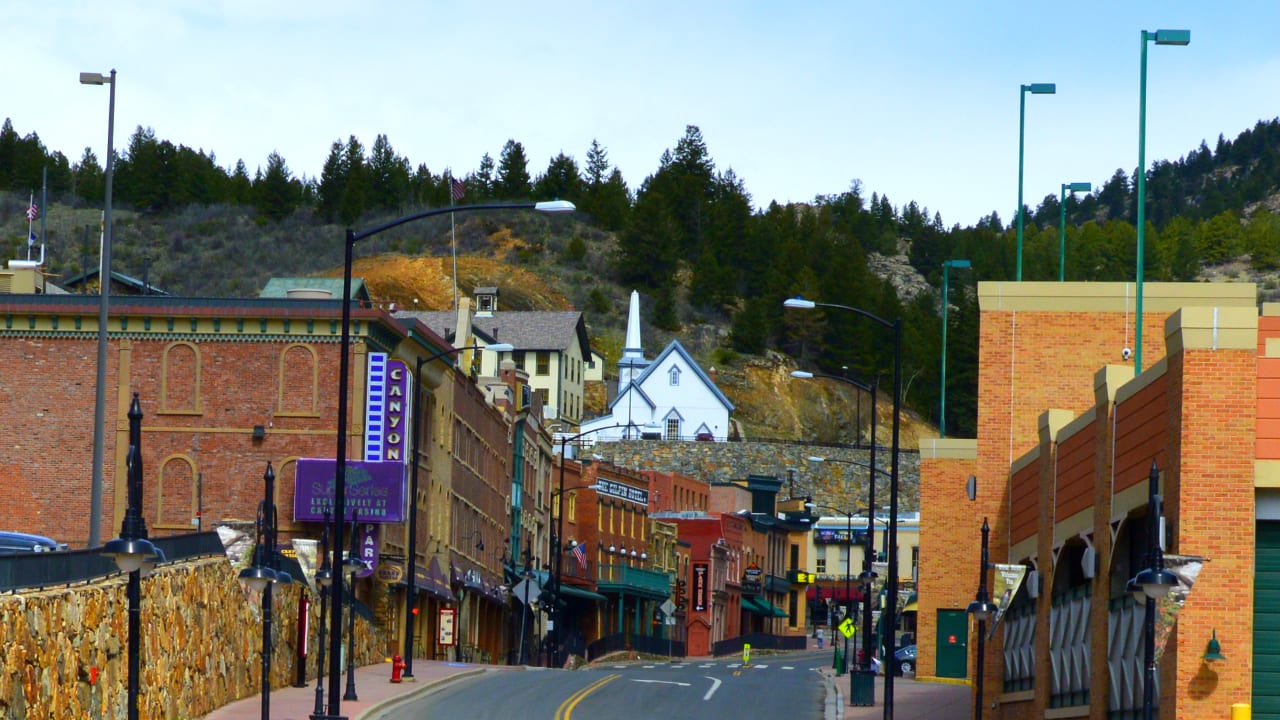 Gambling has long been part of Colorado's Wild West culture and continues to thrive to this day. You can find casinos only in specific towns or Indian reservations, as well as gambling at an Aurora horse track and off-track-betting venues. Most casinos are open 24 hours a day, varying the gambit in size, from slot-only to dozens of table games.
If you're looking for that perfect poker room for your Texas Hold 'Em fix, Colorado's got you covered (just don't be the fish). Some Colorado hotels have casinos on-site to keep guests happy, safe, and of course, playing. Colorado is probably not the first destination that springs to mind for those of you planning a casino-themed vacation, but don't be too hasty to dismiss it.
Far from the blazing lights of the Vegas strip and the heat of the desert, Colorado offers casino goers a unique opportunity to experience the buzz of the casino floor combined with the charm of the Rocky Mountains – Old West style.
Making Gambling Legal Colorado
Colorado has long been heralded as the ultimate destination for adventurers and outdoorsy types. The state boasts of some of the most beautiful natural scenery in the US. Visitors are greeted with stunning mountain landscapes, rushing rivers, and resplendent waterfalls, as well as plenty of opportunities to see wildlife in their natural habitat.
Hiking, skiing, and whitewater rafting are just some of the attractions that draw people in from all over America and beyond.
In 1991, Colorado added another feather to its bow by making gambling legal in three of its cities, namely; Black Hawk, Central City, and Cripple Creek. With over 40 casinos dotted throughout these areas, gamblers are now spoilt for choice. Imagine; skiing by day and then hitting the cocktail bar for a little après ski before sitting down to a thrilling game of blackjack on the casino floor.
Or, how about heroically facing the white water rapids and then throwing your cards down James Bond-style in a high-stakes game of poker? What more could you want?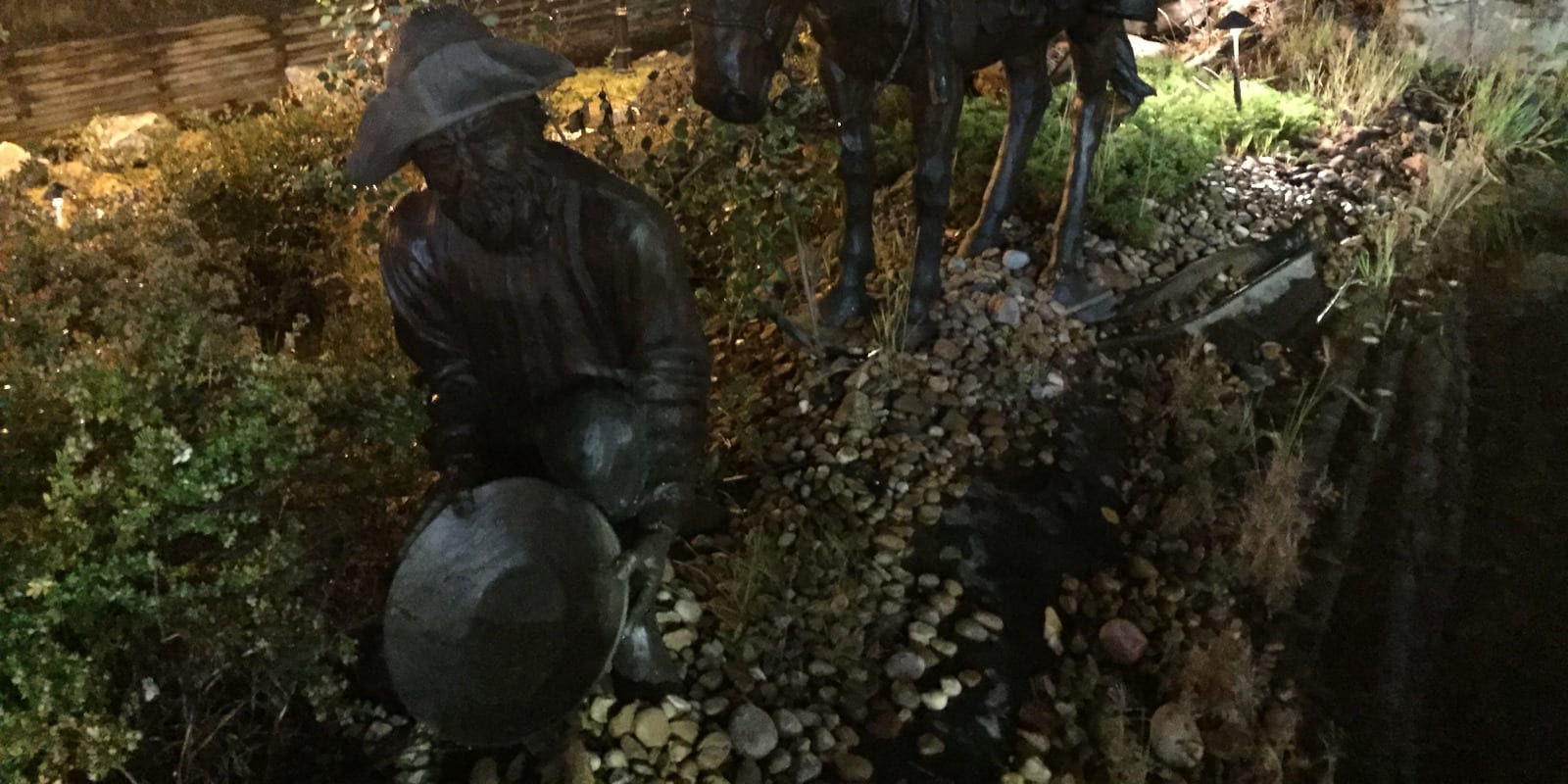 Colorado's Gambling Industry
The Rocky Mountains are known for a lot of things: world-class skiing and boarding, incredible mountain views, and some of the most luxurious resort towns in America. But one surprising way in which Colorado's economy is growing is in its gambling industry.
With the approval of Proposition DD, Colorado residents voted to allow sports betting. This granted master licenses for casinos in Cripple Creek, Black Hawk, and Central City to participate in sports betting on-site, as well as online anywhere within state borders. In 2020, some casinos began to offer sports betting alongside their slot machines and gaming tables, which will give the gaming industry in Colorado a huge economic boost.
When you add sports betting to the already-huge list of tourism draws in the Rockies, there are few better places for lovers of casinos and gambling to visit than Colorado.
Most of the casinos in Colorado offer more than just a casino floor. You'll find entertainment establishments that house casinos alongside top-class restaurants, tasteful lounge bars, and, in some cases, mini-golf and bowling.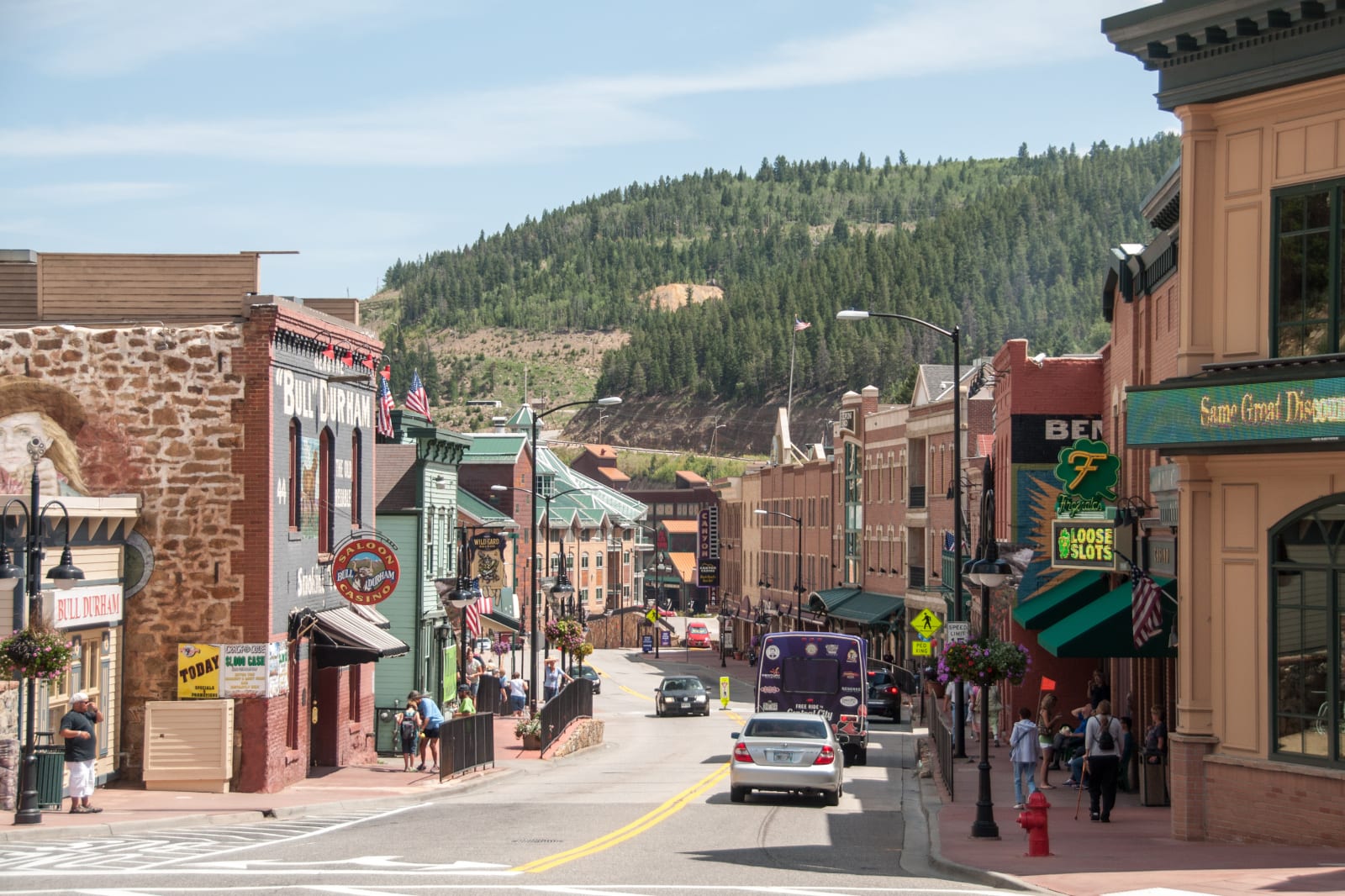 You'll also have the choice between quaint 'gold-rush town' casinos that are small and cozy, and large hotel/spa casinos that ooze glitz and glamour. The real bonus of a casino holiday in Colorado is that there are activities and events to suit the whole family.
They offer all the games you'd expect a casino to offer, and while the premises might not be as grandiose as those in Vegas, you won't find them wanting. The casino floor will be teaming with all those glowing slot machines, in all shapes and sizes. There will be plenty of table games on offer with varying limits.
Colorado Casino Towns
Since most of Colorado's population lives on the Front Range, that's where you find its three casino towns, just tucked away in the mountains. All three historic towns are former mining meccas, with a long past of rowdiness and gambling.
The two neighboring mountain towns of Central City and Black Hawk await Denver's Front Range residents 24 hours a day. From table games to slots, you can find it in either town. Central City features the better historic district, having burned completely and rebuilt with bricks. Black Hawk, on the other hand, showcases the largest casinos in Colorado.
Locals Colorado Springs and the southern Front Range head to Cripple Creek. It's got real mining town charm and plenty of gambling halls to entice you. It's 45 minutes from the Springs.
Indian Casinos in the Southwest
Residents of Southwest Colorado head to one of two Indian casinos: Sky Ute Casino in Ignacio or Ute Mountain Casino in Towaoc near Cortez and the Four Corners. Both are single buildings with 24-hour gaming and full table games.
Sportsbook Betting
If you like to gamble, Colorado is also home to over a dozen sportsbooks, with a variety of casinos offering live betting on games and competitions around the world. Check out the casinos with sportsbooks to find one that's right for you.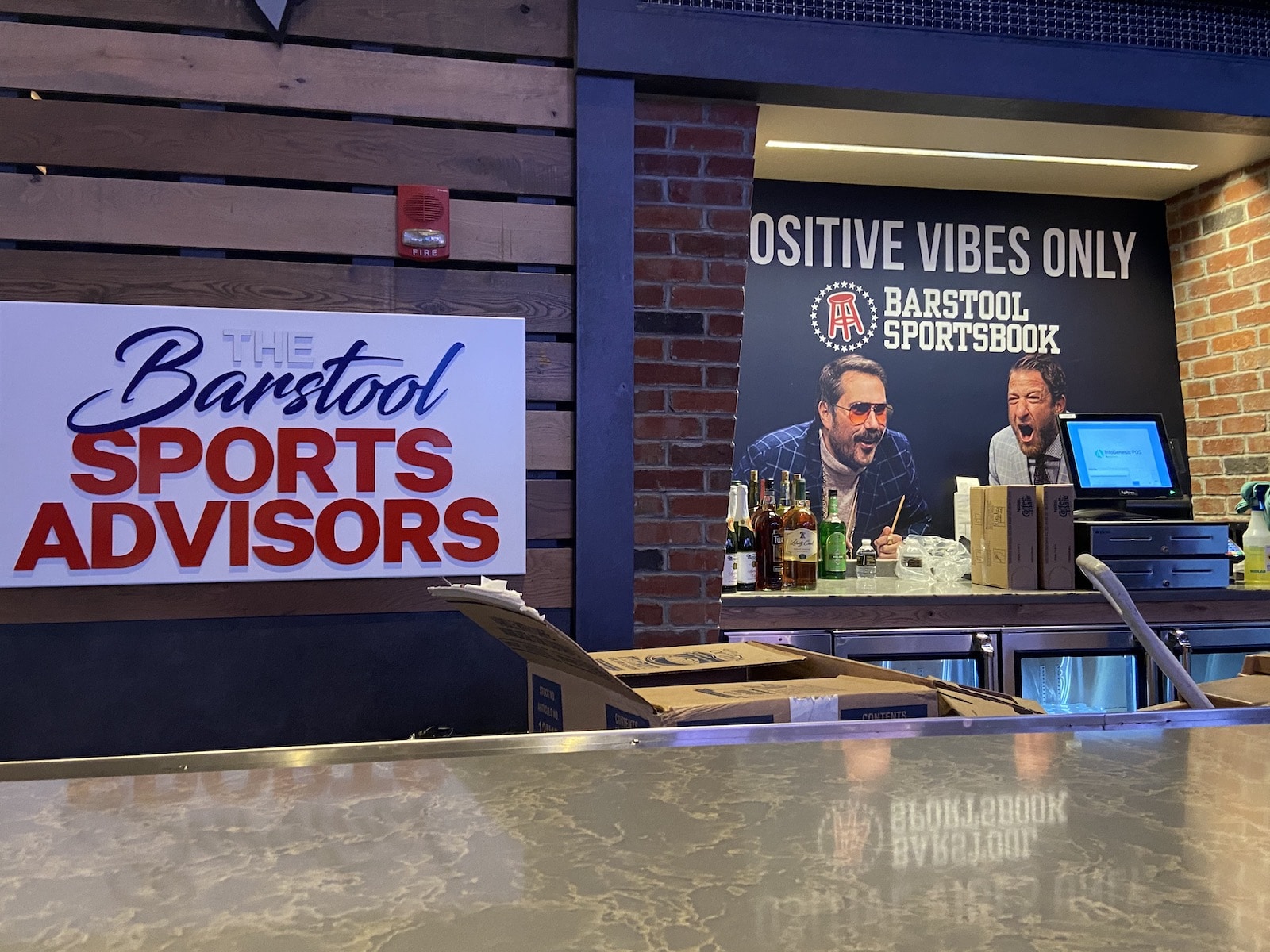 OTB – Off Track Betting for Horse Racing and Greyhounds
Aurora hosts the only horse racetrack in the state, Arapahoe Park. Mile High Racing & Entertainment manages races between late May and mid-August each season. You can off-track bet there as well, on horses and greyhounds.
There's off track betting (OTB) on horse races at a number of places around Colorado. Watch the action live at these local OTB venues:
Latest in Casinos
View more casino articles
Related Activities
If you're looking for gaming, you're probably looking to be entertained. Head to a local performing arts shows year-round. Enjoy comedy, concerts, or theatre.