Located right across from Main Street, Saratoga Casino is a great choice for a family-friendly night out in Black Hawk. The casino stretches along with several historic buildings, with a myriad of slot machines, an arcade open to all ages, and two on-site restaurants.
Established in 2011, this open daily casino features 6,000 square feet of space with two floors of gaming. Choose from over 145 slot machines and video poker. You can't miss the 7'4" Sasquatch in the lobby…rub his butt for good luck!
Activities & Dining
Those under 21 are welcome to stop by the arcade, with around 15 games to choose from, including pinball, Pac-Man, and racing games. Your kids can even try gambling with the crane, to see if they can snag any prizes. Parents can play the slots and have a clear view of their kids in the arcade. Children younger than 12 are asked to have a guardian with them though.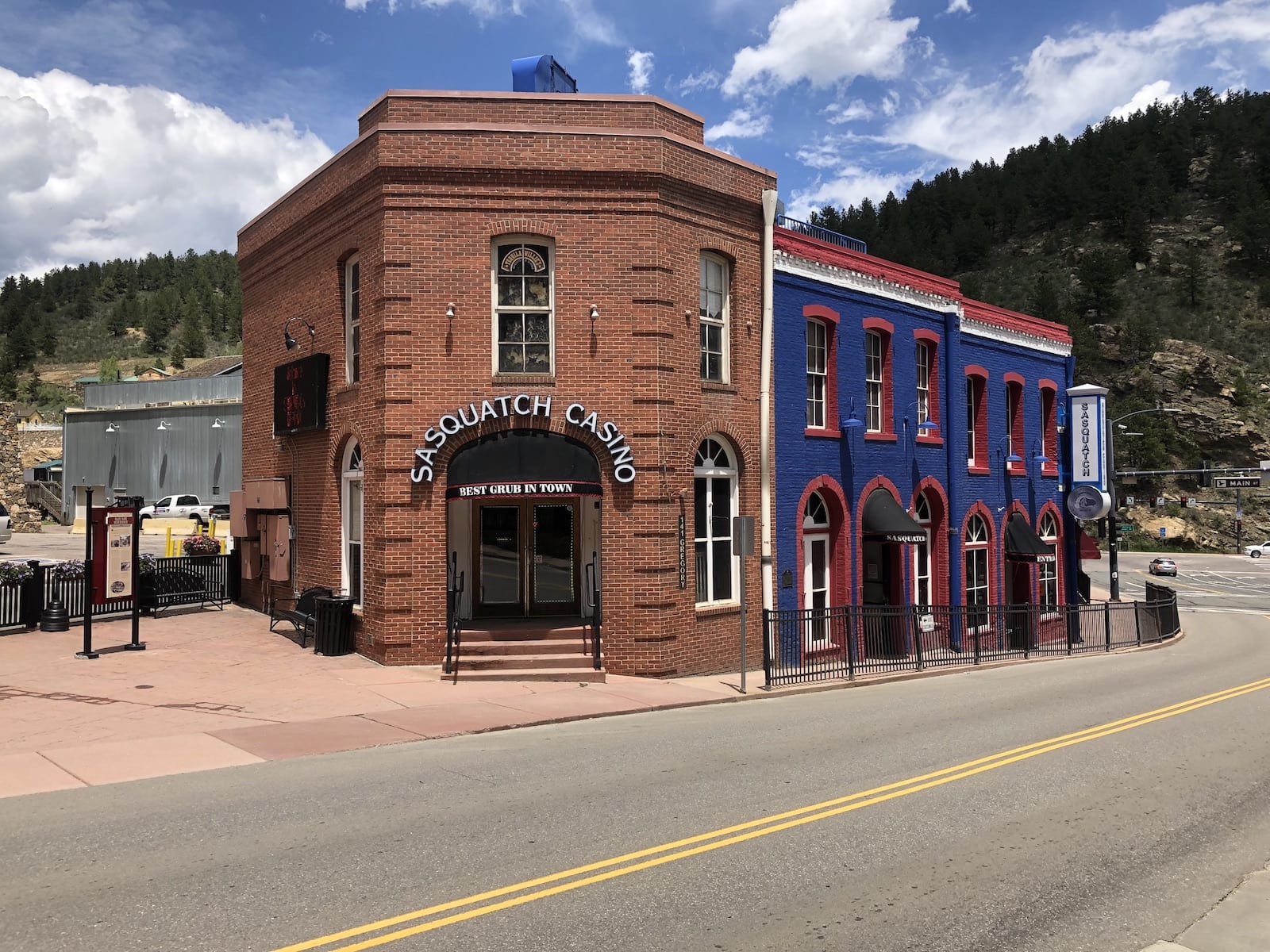 Home to the "best grub in town", Sasquatch Casino boasts two on-site restaurants, which are open for every meal of the day. Harry's Grill & Pizza has breakfast all day, plus a slew of salads, sandwiches, pizzas, and Broaster Chicken. Their Sasquatch Pies are served by the slice or large pizza.
Then there is Harry's Steakhouse, which is home to an astounding low-priced prime rib dinner. It serves American-style comfort food. For a local beer try their Sasquatch Wheat Ale!
Join their free rewards club to earn points while you play. Redeem them for deals on food, beer, and cash play. For every 100 points, you get to spin the big wheel for a chance to earn cash prizes.
Details
Address: 125 Gregory St, Black Hawk, CO 80422
Phone: 720-880-1616
Hours: Daily |  8 am – 2 am
Website: sasquatchcasino.com