The grandest hotel in Cripple Creek is none other than the Colorado Grande Casino. It boasts casino gaming, a coffee bar, restaurant, and hotel all under one roof. Offering the newest and most popular games on the casino floor, join Maggie's Club to earn cash and comp rewards when you're out there testing your luck. It's free to join and the perks start accumulating every time you play.
Lucky 7 Hotel Rooms
As the name implies, there are 7 hotel rooms for rent. Room 5 is the smallest room. Next up are rooms 2,3,4 and 6. Room 1 and 7 are suites. Rooms are cheapest Sunday through Thursday and more expensive on the weekends. They do not take online bookings, so reservations must be made by calling toll-free at 877-244-9469.
Sip on a latte or queen's mocha at Jack's Coffee Bar. They also have grab-n-go sandwiches and pastries. For breakfast, lunch, and dinner, Maggie's Restaurant serves up all the American favorites.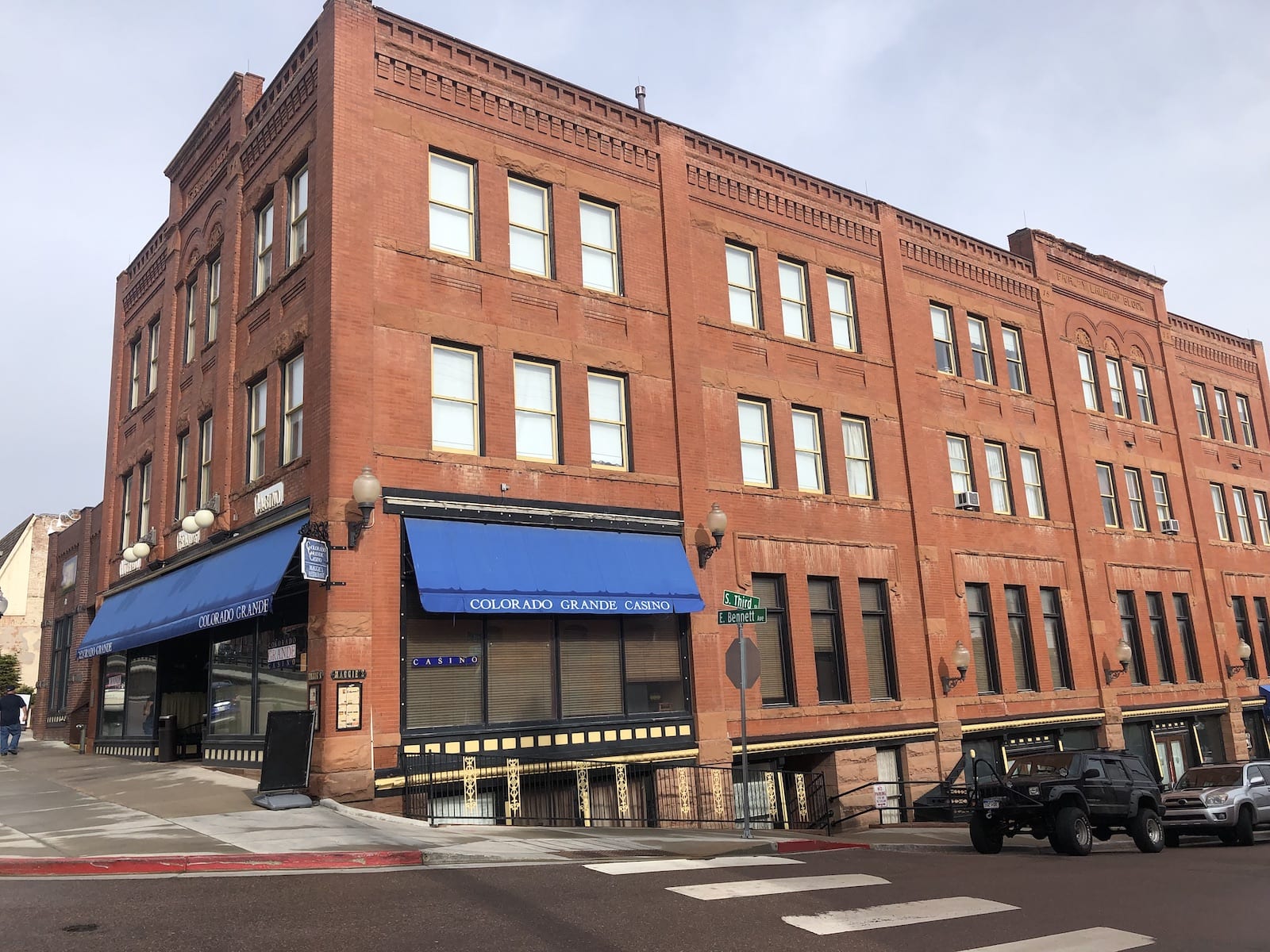 Details
Address: 300 E Bennett Ave, Cripple Creek, CO 80813
Phone: 719-689-3517
Season: Year-round
Website: coloradogrande.com