National monuments are like national parks just with generally less restrictions and less facilities. They showcase some spectacular natural and manmade lands around the state. Visit one or all of Colorado's eight national monuments.
List of 8 National Monuments in CO
These eight monuments preserve natural and man-made landmarks. Generally, national monuments have less restrictions than national parks, they are therefore much more pet friendly. Most offer camping opportunities and various other chances for outdoor recreation. View all federal lands.
Map of National Monuments in CO
Guide to National Monuments in Colorado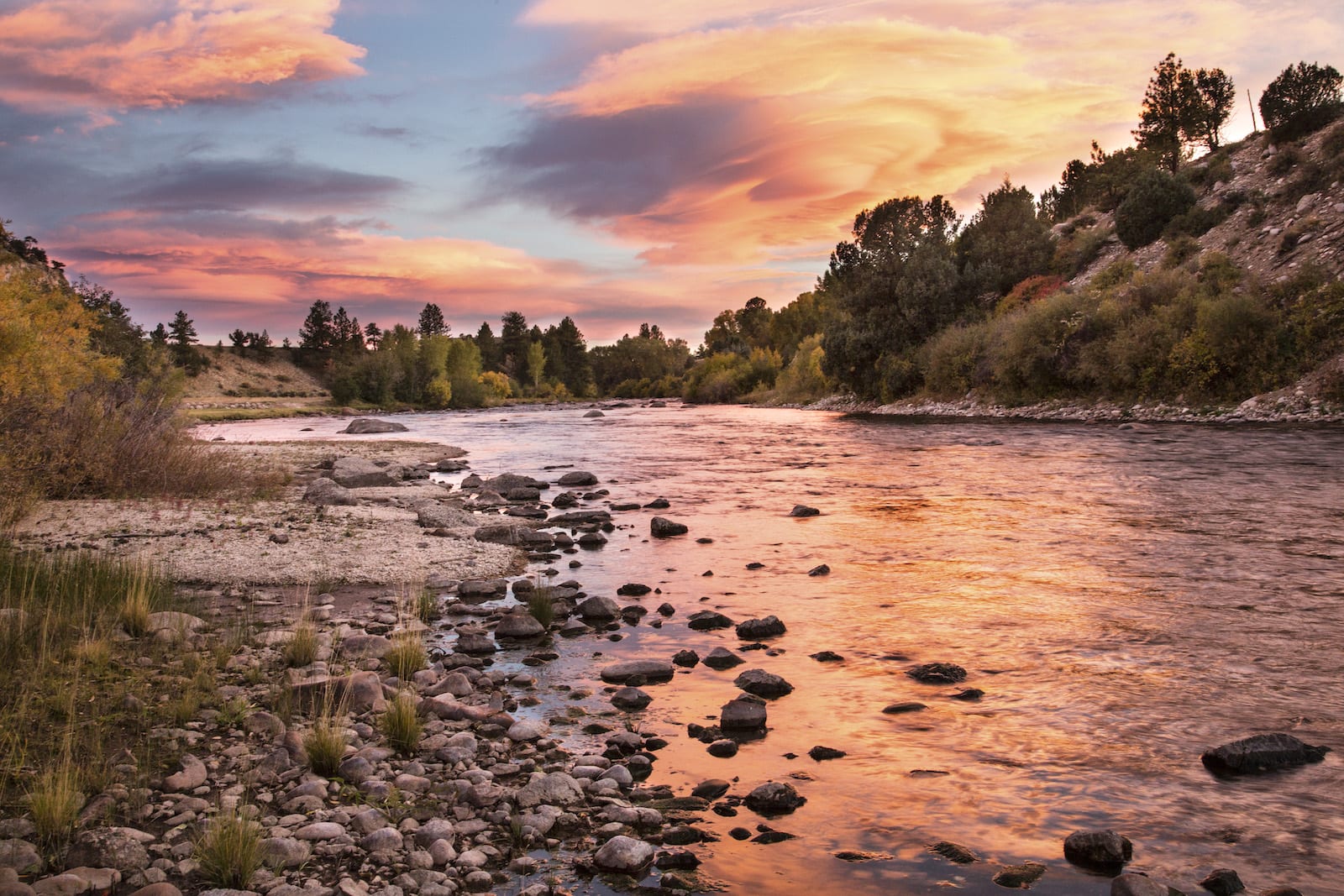 Colorado hosts eight national monuments that are sprinkled throughout the state. These monuments are testaments to Colorado's storied past and should not be missed. They range from fossil beds to ancient pueblos. These monuments are surrounded by scenery that is almost as inspiring as the monuments themselves.
Found about an hour and a half south of Denver, the Florissant Fossil Beds Monument takes visitors millions of years back in time. Visitors will be treated to views of petrified redwood forests where thousands of fossilized insects have been discovered.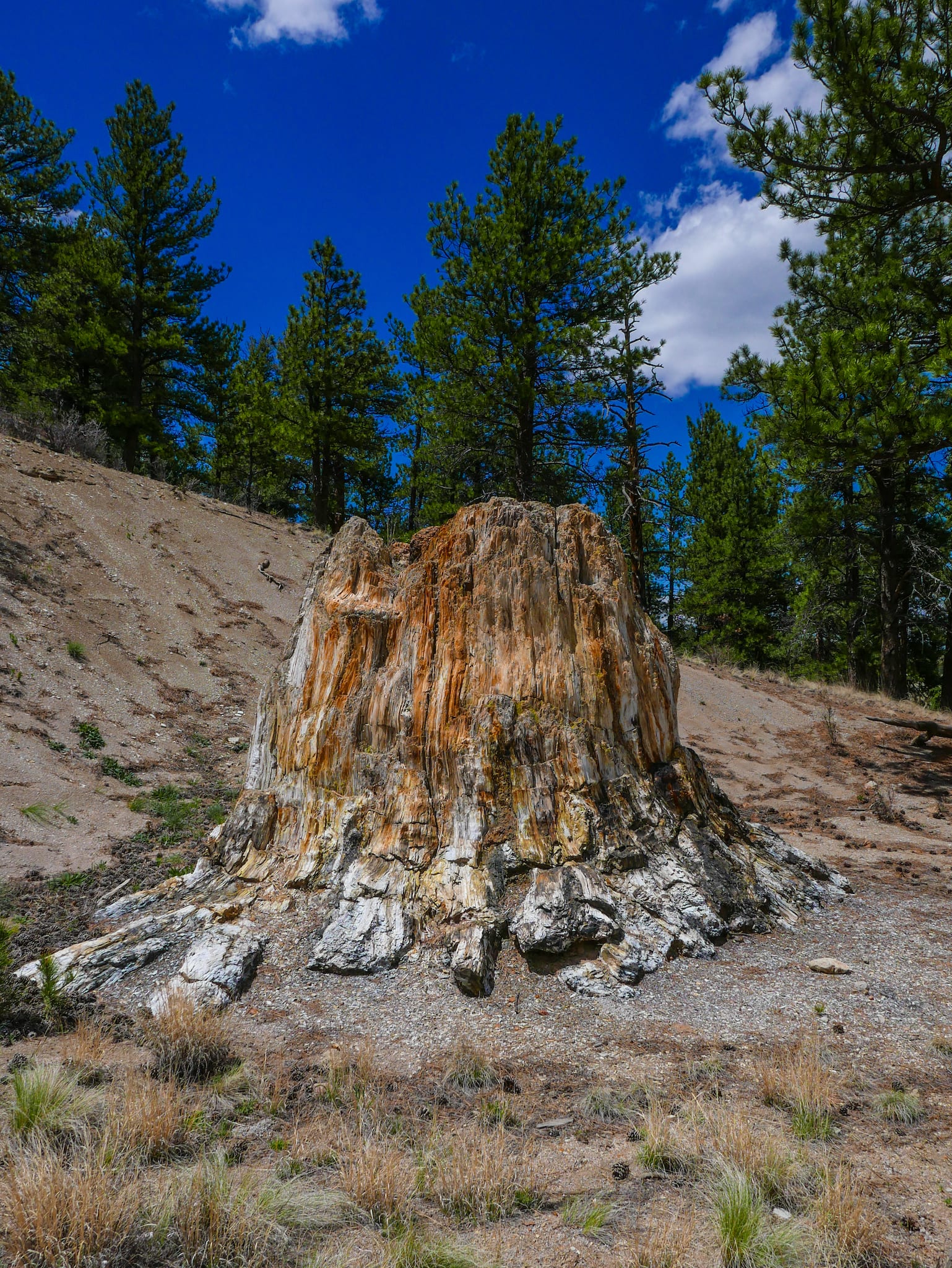 Further away from Denver, located just west of Pagosa Springs, Chimney Rock National Monument soars above the surrounding terrain. This site was extremely important to the Chaco people who built many structures near the rock formations. Upon arrival visitors will encounter a visitor's center and will be directed to the most impressive archaeological sites.
Located in Cortez, the Yucca House National Monument is comprised of large, Ancestral Puebloan valley. This site is unexcavated and does not contain any amenities or facilities at this time. There isn't a whole lot to see aside for the surrounding agricultural landscapes.
Hovenweep National Monument can also be found in Cortez. This monument consists of six Ancestral Puebloan Villages spread over 25 miles of canyon and mesas. On top of being an excellent place for archaeological exploration, Hovenweep is also known as being an excellent spot for birding.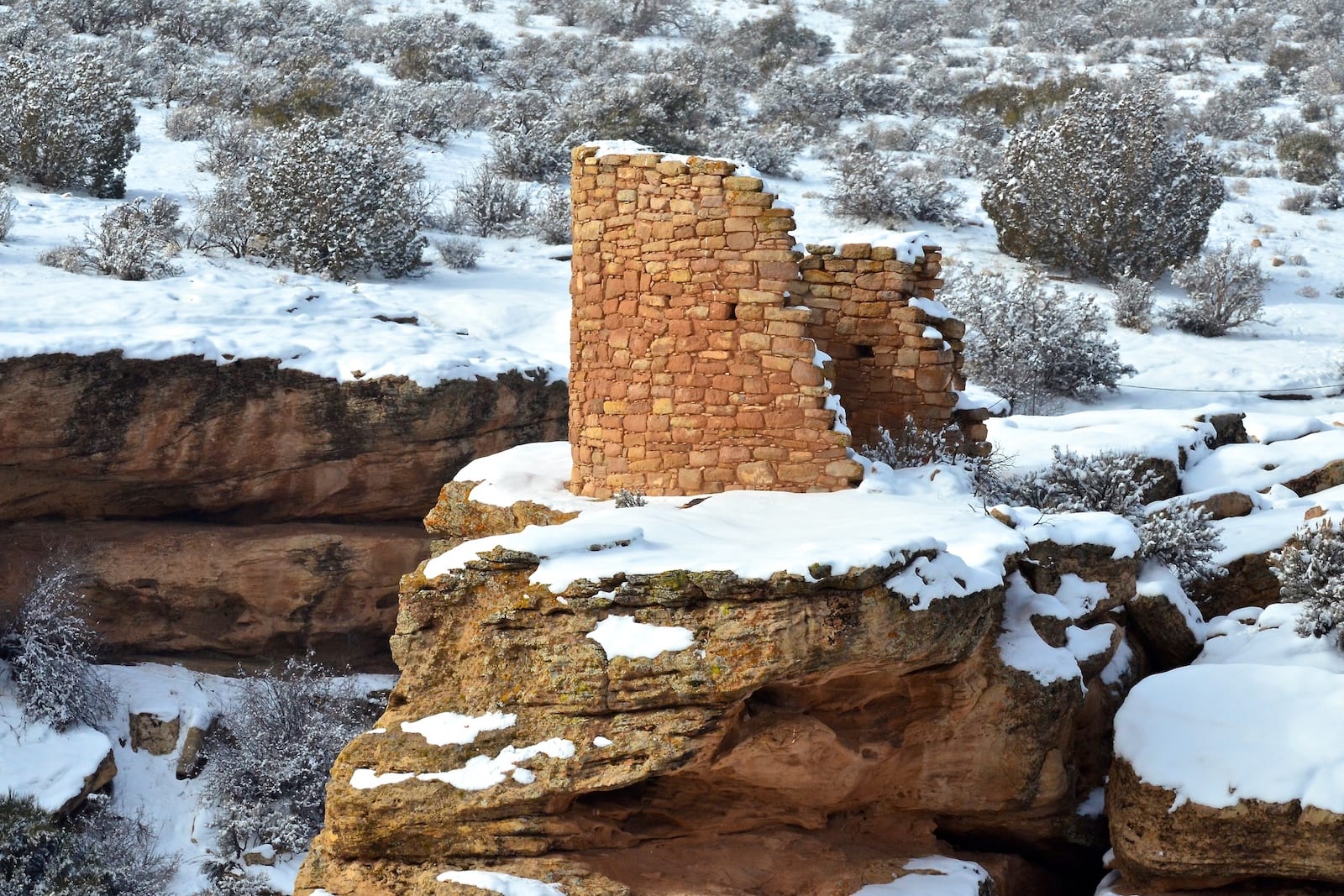 Colorado National Monument towers over Fruita, Colorao and offers visitors many opportunities for hiking, rock climbing, camping and picnicking. This gorgeous monument is comprised of canyons and huge rock formations that are dotted by big horn sheep and bald eagles. There is a gift shop where restrooms and ranger tours are available.
Located almost two hours north of Fruita, Dinosaur National Monument promises to wow dinosaur lovers and causal visitors alike. Not only can dinosaur fossils and tracks be found at this national monument, but visitors can also view ancient Petroglyphs. After visiting the fossils and Petroglyphs visitors and can enjoy hiking, camping or rafting through the remote canyons that make up Dinosaur National Monument.
Found just outside of Salida, Browns Canyon National Monument is comprised of granite cliffs and beautiful rock formations. This national monument offers visitors beautiful mountain vistas and excellent white water rafting on the Arkansas River.
Canyons of the Ancients National Monument can be found in Dolores, Colorado and is known for the excellent archaeological museum. Visitors can explore the archaeological sites found throughout the canyon on their own. However, these sites can be difficult to find.
Before visiting Colorado's national monuments visitors should check to see whether a visitor's center is available. Visitor's centers offer maps and important information about these historic and important national treasures. If the site does not have a visitor's center it is important to bring along a map and plenty of water as you explore these amazing sites.
Latest in Federal Lands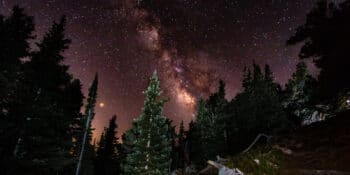 Looking for the perfect place to look up at the stars in Colorado? For many, there…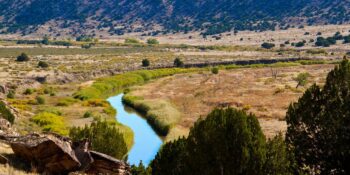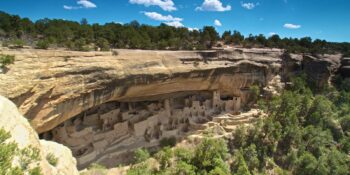 Mesa Verde National Park is one of the most breathtaking national parks in the West, but…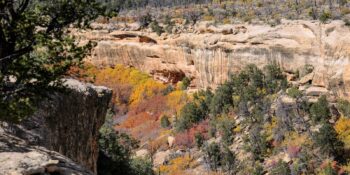 Evidence of Colorado's early Native American cultures exist at sites across the state, existing in various…
View more Federal Lands articles
Other Federal Lands