Escape rooms are one of the newest forms of entertainment hitting the Colorado area in mass. Even mountain towns have their share of escape rooms, from Breckenridge to Glenwood Springs. The major cities all boast a plethora of choices for your escaping pleasure.
Escape Room Venues in Colorado
Lock yourself in a large room with your friends, family, or coworkers and see if you can escape. Pick up clues and solve riddles to see if you can beat the game and escape before the buzzer. There are escape rooms located around the state, from Denver to Durango. They generally last an hour and are fun and challenging for all ages.
Guide to Escape Rooms in Colorado
Since the early 2000s, escape rooms have been all the rage for thrill-seeking puzzle lovers, and Colorado is no exception to this. The timed experience brings a rush of adrenaline and tests your problem-solving skills to the max, all while bonding with your teammates.
Can you uncover and solve all the riddles before the time runs out?
What is an escape room?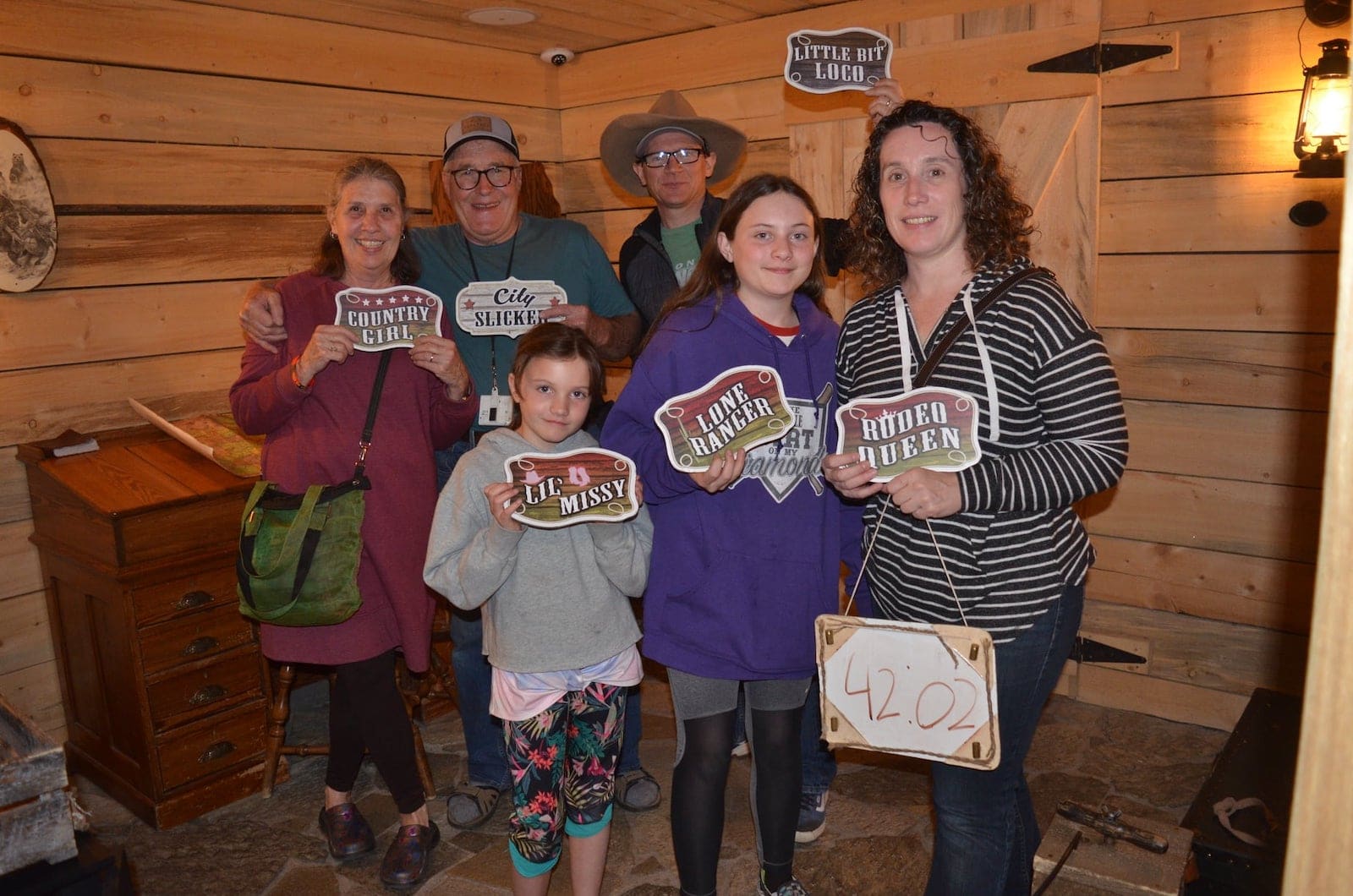 An escape room is a timed activity where participants need to solve several puzzles to find the final treasure or key. Rooms can have independent or stacked riddles, meaning they can either be worked on simultaneously or follow a consecutive order.
Each room typically has a backstory and theme to help players get in the mood and have a more immersive experience.
There are games with multiple difficulty levels so that players can book accordingly. Groups usually are given roughly 60 to 70 minutes on the clock with the option to ask for a hint if they get stuck. The game operators watch the players on an in-room camera and can communicate over a speaker or walkie-talkie if needed. Typical group sizes per room are two to eight people.
Escape rooms are exciting activities that are great for birthday parties, icebreakers, team builders, families, or friends looking for something to spice up the week with. Many companies change up at least a couple of their rooms every few weeks or months to keep things fresh.
Escape room tips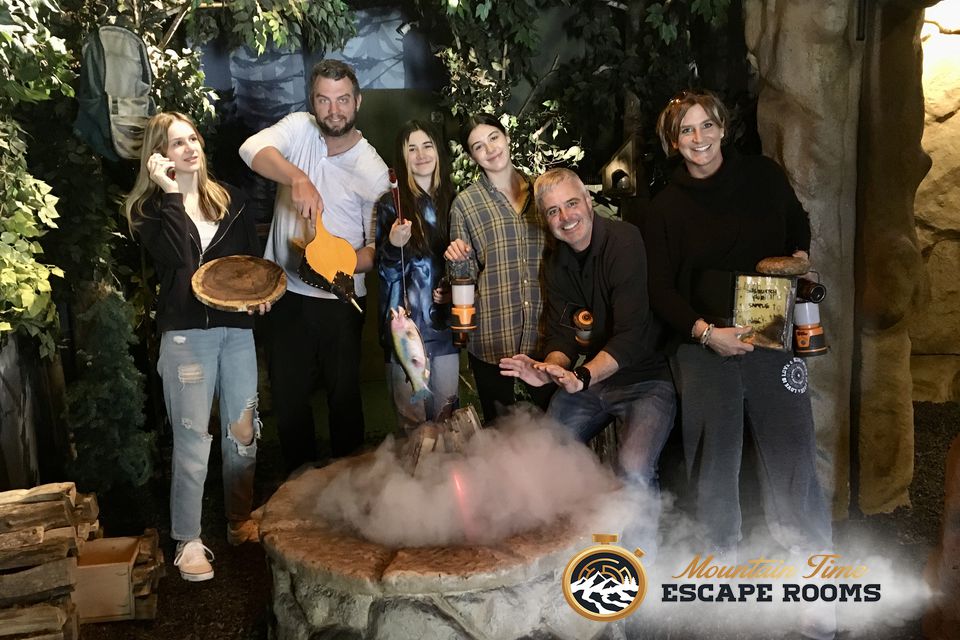 Tickets for escape rooms are usually sold per person instead of by the room; however, every place may be a little different. Websites like Groupon and LivingSocial often have deals for an escape room session. It also doesn't hurt to ask if they offer large group, military, or student discounts.
Here are some other helpful tips for escaping with little to no assistance.
a. Divide and conquer – send each person in your group off on their own mission. Have one person work on a puzzle while sending off the rest of the crew to hunt for more clues.
b. Think out loud – when working with a group, it's wise to say everything that comes to mind or that you observe. What might fly over one person's head may prompt another to solve a clue.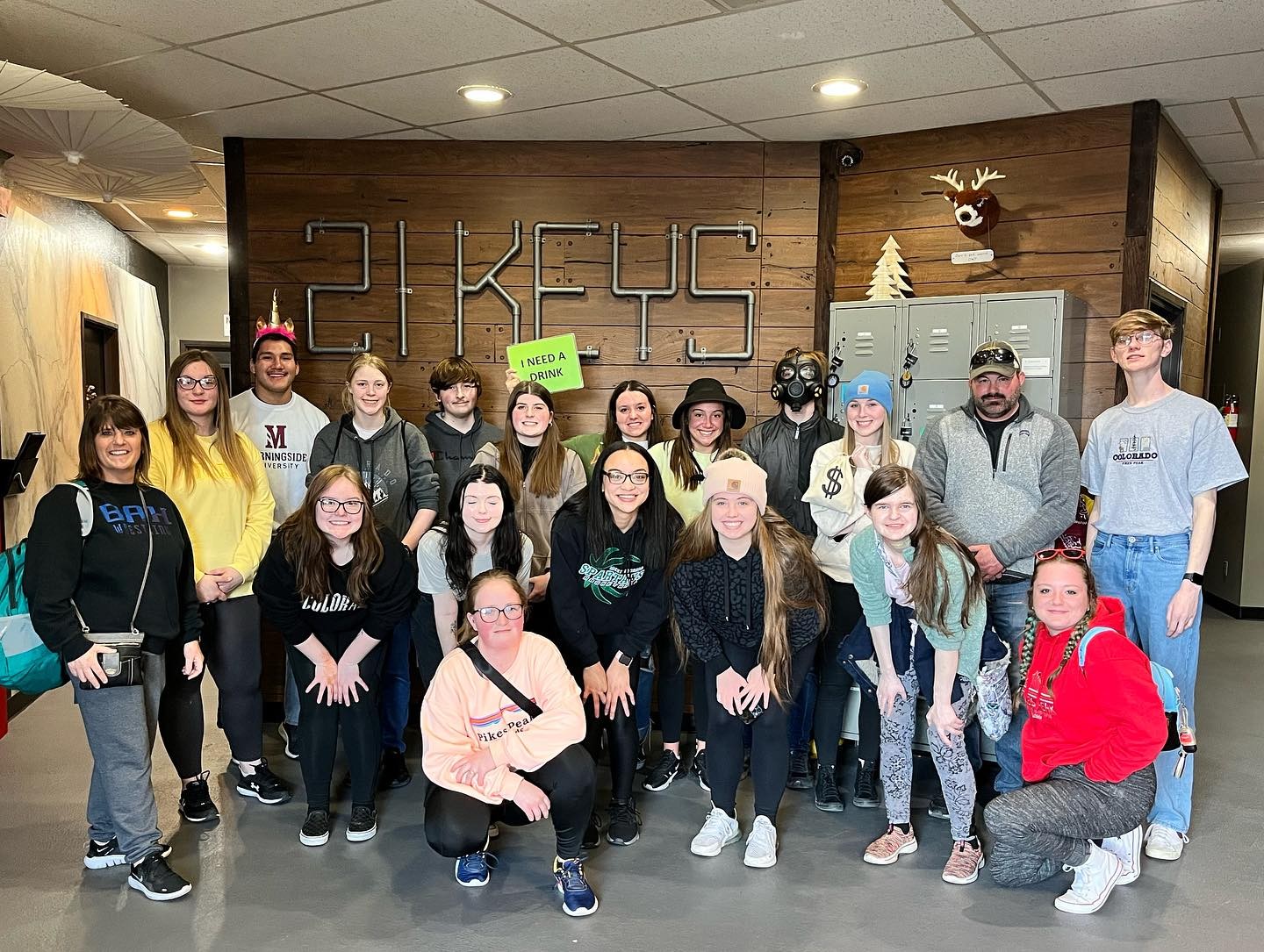 c. Turn over every stone – not literally, but check everything in the room that could possibly house a clue or puzzle. Open drawers, look in seat cushions, and search for items out of place. Just be sure to follow the rules; if the game master says don't take photos off the wall- don't.
d. Pick a spot for unsolved clues – You might find an object that isn't relevant to your puzzle yet. Designate an area of the room where you can put things that are obviously part of the game, but you don't know where they belong. This strategy makes it easy to keep track of everything that's found.
Top Escape Rooms in Colorado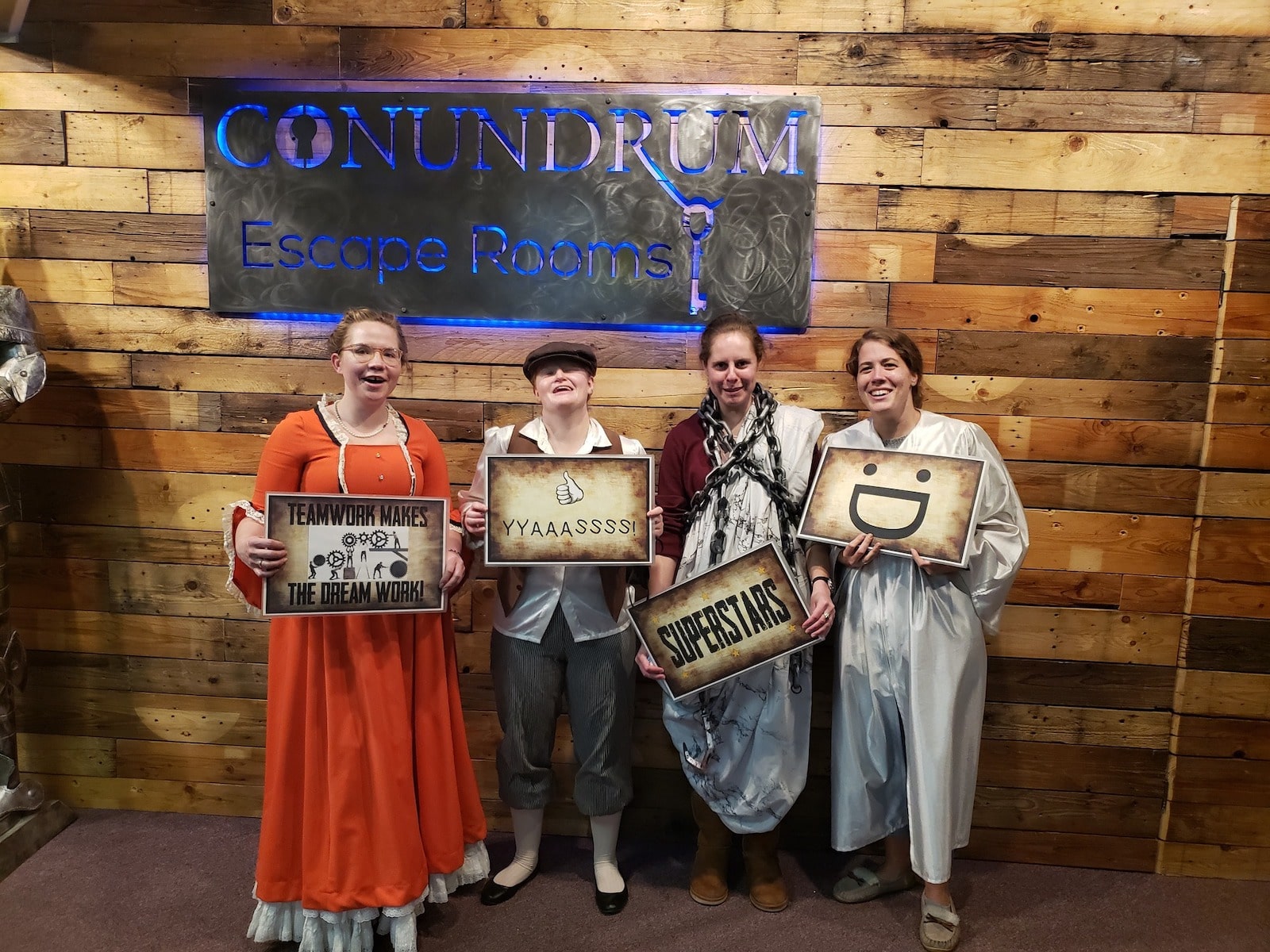 Located indoors, Colorado's escape rooms are accessible year-round, so they make great activities whether the weather is scorching or freezing, or somewhere in-between. Let's look a just a handful of the favorites located around the Centennial State.
Mountain Time Escape Rooms, Breckenridge
Have a fully immersive escape room experience at this escape room venue in Breckenridge. Mountain Time Escape Rooms specializes in creating fun effects and multi-room games that will wow everyone who plays. This company has highly rated reviews, is locally owned, and has been in business since 2016. There are three locations in Breckenridge.
The Crooked Key, Steamboat Springs
The Crooked Key is a top-rated escape room company with three unique indoor rooms and one outdoor one. All rooms are family-friendly and designed to be engaging with a couple of surprises along the way.
Escapology Escape Rooms Denver
Escapology is Denver's first and only live-action escape room. With seven themed rooms, a dining area, and a lounge, this venue is a very delightful place to plan an experience at. This company was listed as one of Trip Adviser's Travelers' Choices of 2021.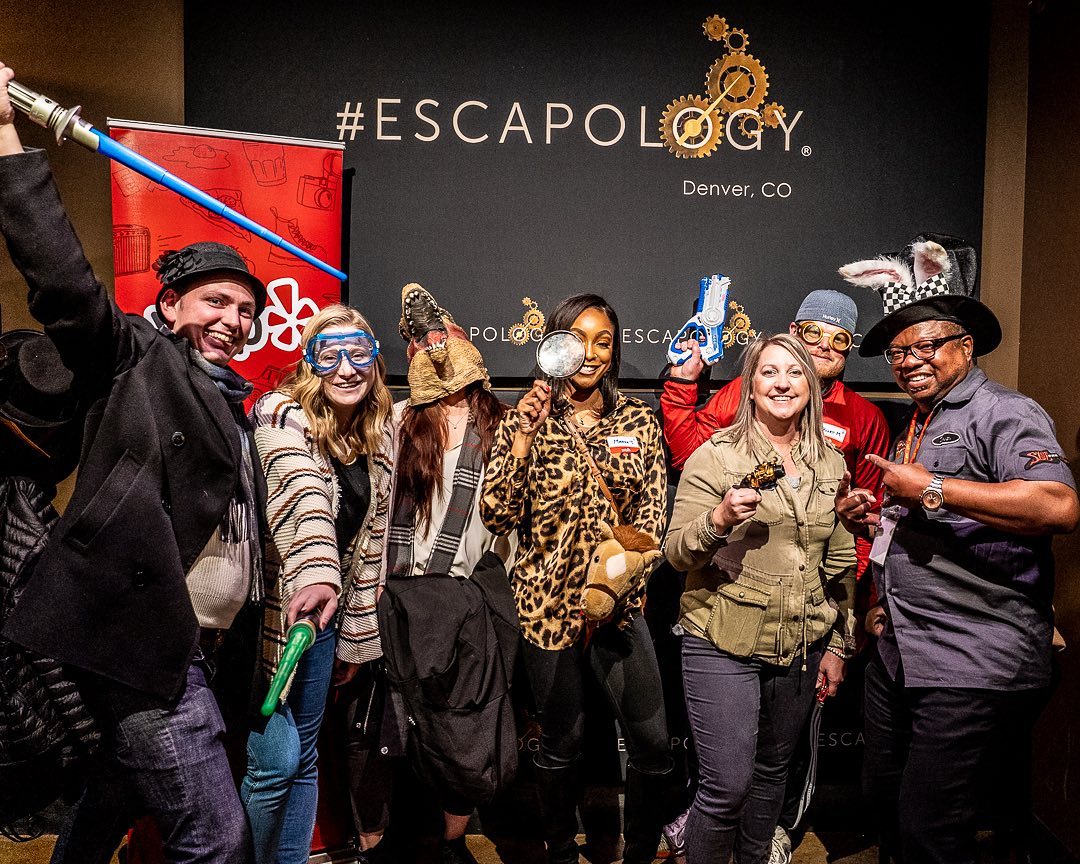 21 Keys Escape Room, Colorado Springs
21 Keys Escape Room provides Colorado Springs' most immersive and narrative-driven escape experiences. Each game features real-life journeys and loads of puzzles and codes for one to ten people. All groups are given 60 minutes to solve their room, and while children are welcome to play, this company's puzzles are designed to be difficult for adults.
Conundrum Escape Rooms, Lakewood & Arvada
This company has two locations with multiple rooms between them. Snippets of the rooms' themes are described on their website, which also tells users where to go for which room. The challenging, fun games put on by Conundrum Escape Rooms will require some scavenging, puzzle-solving, and abstract thinking to solve this fun but memorable experience. There are locations in the Denver Metro.
Colorado has many more escape rooms all over the state, and these were just a few of the highly-rated ones throughout various cities. New ones open up all the time, and the same ones, often come up with new challenges and rooms to escape from.
Related Activities
On a hot, summer day, tubing can't be beaten! Choose from a range of rivers, or take it up a notch with whitewater rafting. Another option is to go play paintball, typically available year-round.