Are you looking for an awesome indoor adventure on the Western Slope? Grand Junction is home to four unique escape rooms under one roof at The Escape House.
Put your critical thinking skills to the test by completing challenges and solving puzzles in expertly themed rooms that will leave you feeling like a true escape artist! Which one of these themed rooms sounds like fun to you?
The Inventor's Garage
Being a genius but sometimes scatterbrained inventor, it can be hard to stay on track when there are so many interesting works-in-progress in your garage. But you know the current invention you are working on is really important. If only you could remember what it does…but at least you'll have an hour to follow your own trail of clues and find out!
A Grand Illusion
As a new magician, your audience expects a spectacular final act. Fortunately, a secret order of magicians has left you an illusion that no magician has ever completed before. Will you be able to find the illusion and put on a show to remember?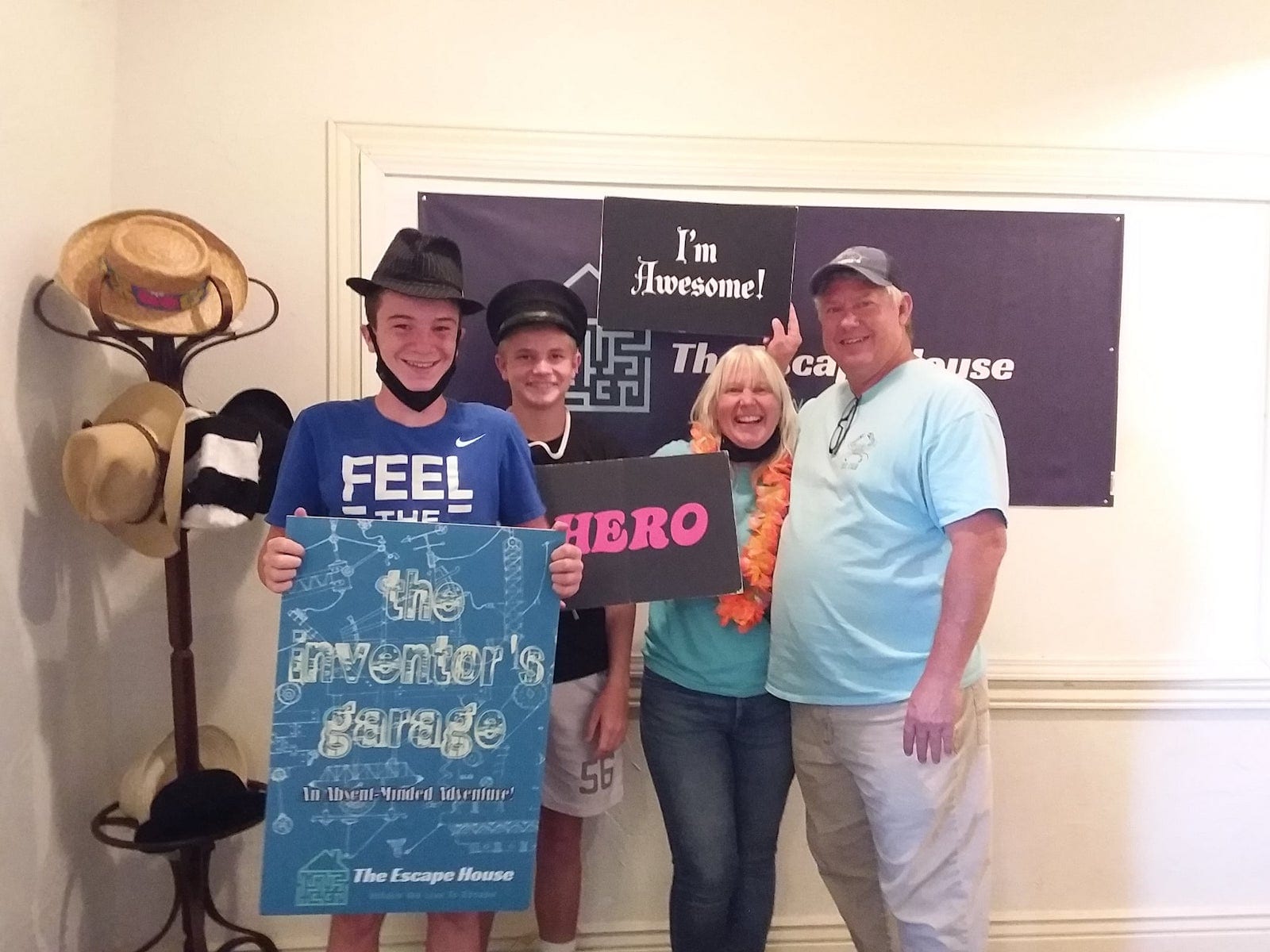 Escape Earth
In an interesting twist, your team is actually a group of diplomats sent from an alien planet to make the first contact with the humans on Planet Earth! But things don't go according to plan.
After a crash landing, you find yourselves locked up in a laboratory with some of the parts of your ship's engine. Can you repair the engine and escape Earth before falling victim to government testing and being trapped forever?
The Lost Continent
Your crazy, rich aunt just went missing and you're on the search for her. Follow some clues she left behind. Find her before other family members rob her riches. What else is going on here?
Know Before You Go
The Escape House recommends their rooms for players age 12+. Bookings can be made for 2-6 players, and all bookings are private. To find information about rates or to book your escape, visit the Escape House website.
Details
Address: 605 Grand Ave, Grand Junction, CO 81501
Phone: 970-985-4080
Season: Year round
Website: theescapehousegj.com