The Clue Room is Colorado's first and largest escape game company. Open since 2014 and located in Centennial, 20 minutes from Downtown Denver, The Clue Room is family-owned and operated. All our games are designed in-house by the staff and currently boasts 10 Live Escape Games and 3 Digital Escape Games.
Types of Escape Games
Guests to The Clue Room can choose between 3 types of games: Live Escape, Digital Escape, and Mobile Escape.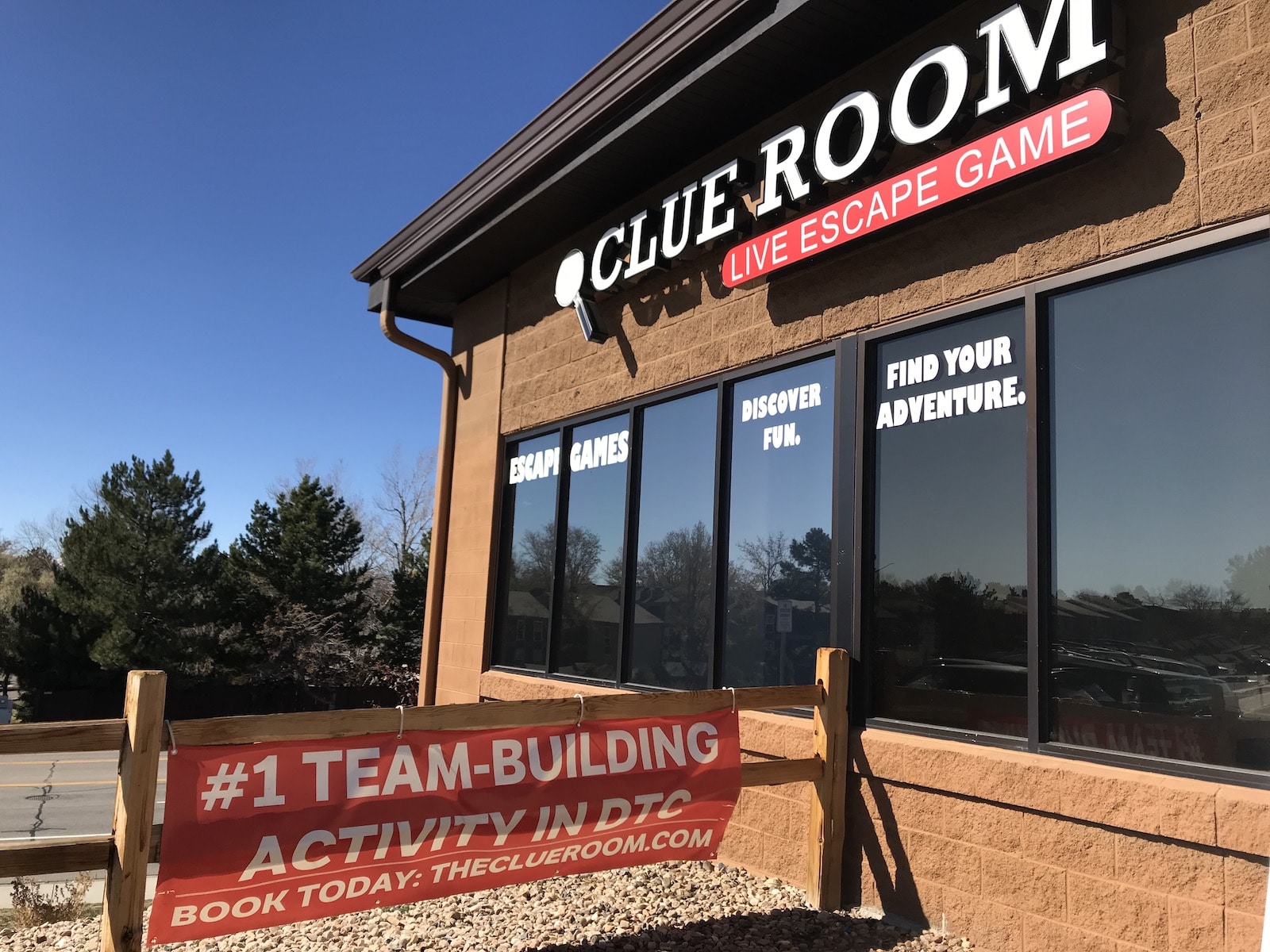 Live Escape Games
You and your team have one hour to solve various puzzles and mysteries to complete your mission. Each game varies in difficulty, mission, and capacity, so feel free to contact the staff to figure out which game best suits your group. There are 10 different missions to choose from including:
Matter of the Mad Hatter
Bootlegger's Breakout
The Shadow Gallery
Colorado's Missing Lynx
Clue Dunnit
Sherlocked
Monstrum
Nautilus
Spy Ops
1893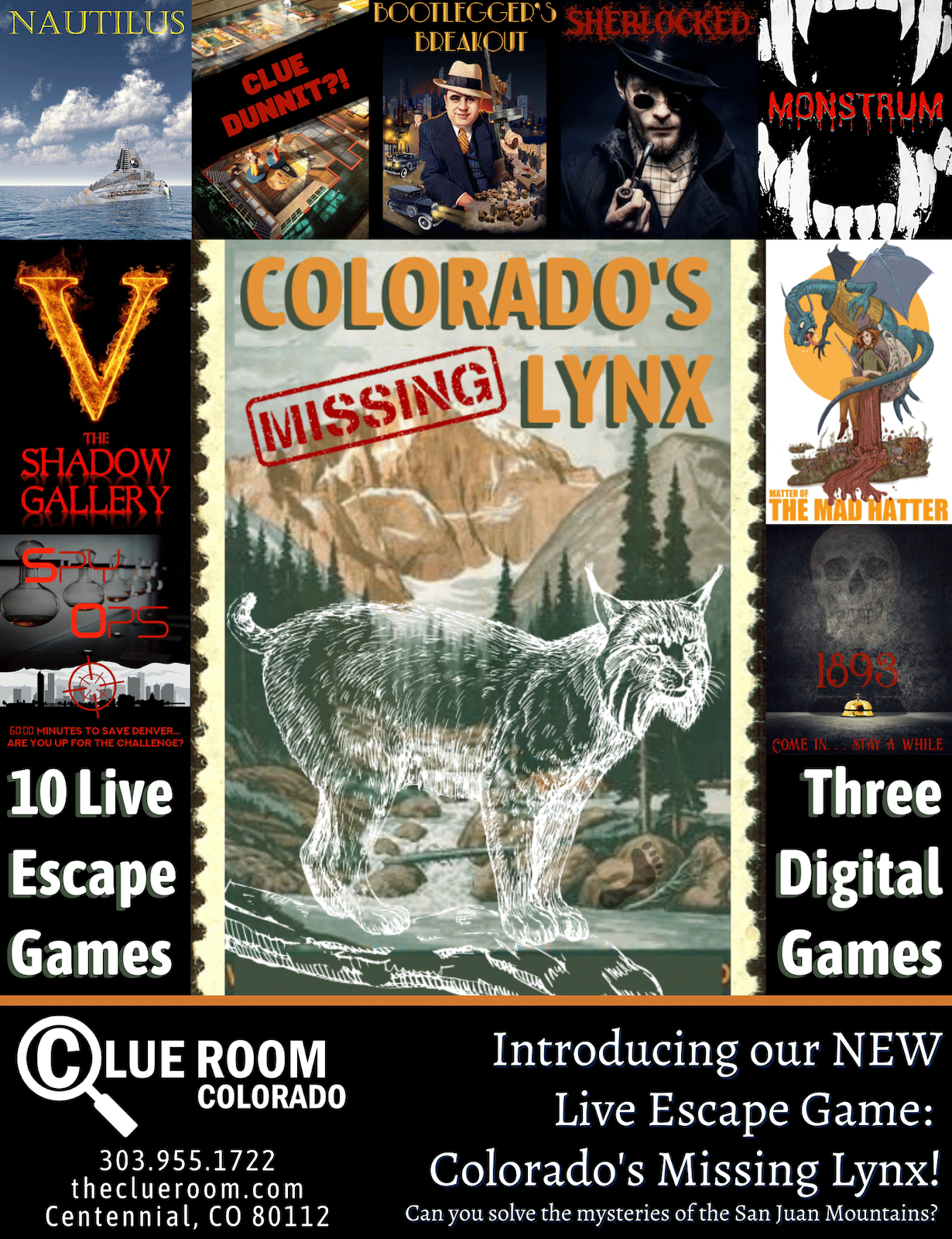 Digital Escape Games
Your team acts as your game master in this online-based Escape Game. No downloading is required, instead, all you need is a device that can access the internet and 2-5 other players. The game can be played and accessed 24/7, and your team has 24 hours to complete the game. This means your team can play anywhere, anytime, around the world!
There are 3 different missions to choose from including:
Kinoko
Alice in Wonderland
Operation Shield & Sword
Mobile Escape Games
Great for large group events, the Mobile Escape Game is for teams of 50-250 participants. Those interested in this option should fill out the online form so the staff can curate an experience for your group.
The Clue Room Escape games, whether live or digital, are perfect for all ages. So grab your family, friends, or coworkers for an experience unlike any other!
Details
Address: 7286 South Yosemite St. Unit 180, Centennial, CO 80112
Phone: 303-955-1722
Email: info@theclueroom.com
Hours: Monday – Friday (11 am – 7 pm) | Saturday (10 am – 7 pm)  | Sunday (11 am – 4 pm)
Website: theclueroom.com