Laughter is the best medicine, and Colorado likes its medicinal. Standup comedy shows are easy to find around the biggest cities. Clubs like Comedy Works in Denver regularly host top touring comedians and most are open year-round for your enjoyment.
Standup Comedy Clubs in Colorado
Top-notch comedy venues in Denver and Colorado Springs make it easy to find a laugh. Search for a comedian you'd like to see and book a couple of tickets. Some theatres and local bars also host comedy shows while watering holes will often host an improv or amateur night.
Performing Arts Venues with Comedy Shows
Guide to Comedy Clubs in Colorado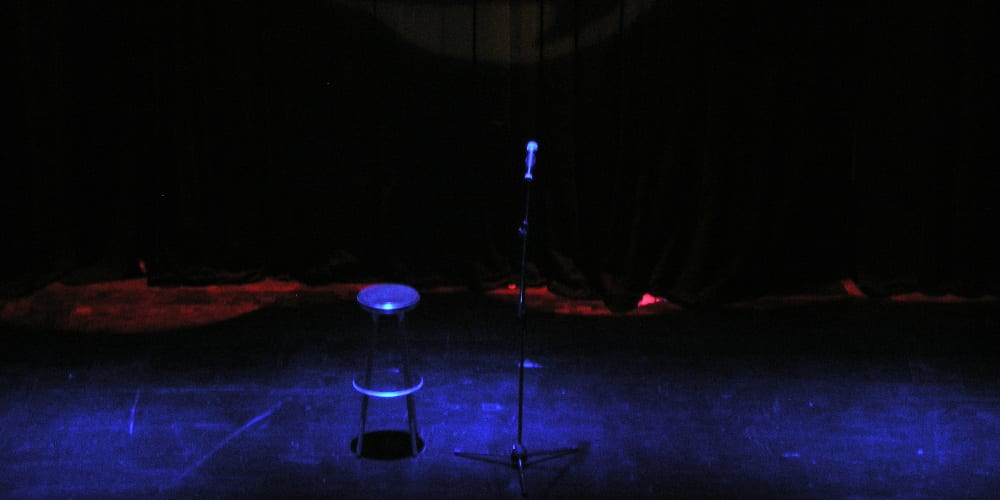 Listening to a great comedian is a rewarding experience. If you live in or are visiting the Mile High City, you'll have a number of reliable options for comedy shows. Colorado Springs also boasts a terrific venue for hilarious stand-up comics.
If you're not located around these two cities, you can still find improv and comedy nights often hosted at a local bar or two. Ask around or look for flyers, or search online. And if you want to participate, that'll probably be okay too.
Comedy Works, with two locations in the metro area, downtown Denver and Greenwood Village, is probably Colorado's premier comedy venue. They provide intimate performing areas with refreshments, serving both food and alcohol. Shows run several times a week, usually Thursday through Saturday all year.
Some comedy clubs will have a two-order minimum, meaning you need to order at least two items per ticket, whether soda, beer, or a snack. This helps support the club, which needs this cash flow to keep the shows going. Support your local comedy club by attending a show and getting the laughter medicine you deserve.
Related Activities