Colorado is full of opportunities for seeing both native and exotic wildlife. See bison just off the highway or visit hyenas and lions in the city zoo. Numerous places bring together animals and plants from both land and sea. Read our wildlife blog.
Wildlife Attractions in Colorado
Most wildlife exhibits welcome visitors year round. Denver is home to a range of attractions, featuring distinct animals and plants from around the world, as well as land and sea. Colorado Springs features America's only mountain zoo, with over 800 global species.
Guide to Wildlife in Colorado
Discover live animals that you would not otherwise get to see easily at the zoo. Some parks act as a rescue for wild animals that can not return to the wild. Therefore they play an important role in sheltering these magnificent animals.
Colorado is home to a unique number of wildlife attractions. You can see alligators in the San Luis Valley at the Gator Farm. Or spend a rewarding day southeast of Denver at the Great Mustang Escape, bonding with the beautiful horses there. Located just west of Colorado Springs is a wild canine sanctuary, home a several wolf and fox species.
In addition to all the developed attractions, you can witness a range of native wildlife all around the state. Big animals include deer, elk, moose, mountain lions, black bears, foxes, coyotes, bobcats, among others. Smaller animals include marmots, raccoons, prairie dogs, rabbits, squirrels, chipmunks, rats, mice, birds, insects.
With over a third of the land in Colorado, federal public land, wildlife has plenty of places to roam. It's easy to spot wildlife, both big and small, if you're patient and your not racing through the state. Depending on what you're looking for, will dictate where you go. The Colorado Parks & Wildlife (CPW) oversees some of the state's parks and wildlife areas.
Tips for viewing Colorado wildlife
If you're out and about, remember to never feed the wildlife or approach it in the wild. If viewing from a car, stay in it. It can act as a blind. On the other hand, if you're hoping to not bump into any of Colorado's larger creatures while on a hike or out camping, be sure to make lots of noise as you move around, decreasing the chances you'll startle one.
National wildlife refuges in Colorado
If you're looking to observe native wildlife in their natural habitat, national wildlife refuges are a great place to get lucky. Seven of the eight are open to the public year round and free to enter. Arapaho NWR is situated in North Park, Colorado's moose capital.
Popular Posts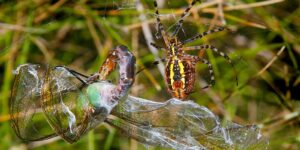 Common Spiders to Watch for In Colorado – For a lot of travelers, the mere mention of spiders is a bit concerning. The whole idea of a creature with a segmented body made up of an exoskeleton and jointed appendages creates trepidation. You might be amazed to learn…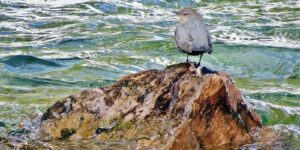 Majestic Birds of Colorado – Colorado is home to several species of birds and certainly has no shortage of picturesque backdrops for them to nest and roost. For those who consider themselves "Birders" and want to add a few sightings to their list, the state of Colorado is…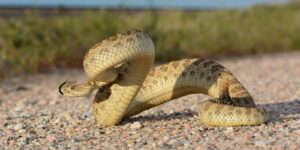 Colorado's Snakes: What, When & Where – Some travelers may feel a little uneasy about the idea of encountering a snake on their vacation. However, most of the snakes in Colorado are harmless. As a matter of fact, of the nearly 30 species of snakes…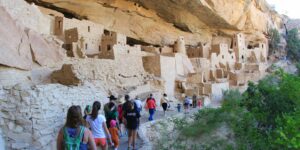 Educational Field Trips in Colorado for All Ages – Field trips were always the best school days you could hope for. They're educational and got you out of the dull classroom and into the real world. Too bad most jobs don't have the pleasure of a field trip, though a lucky a…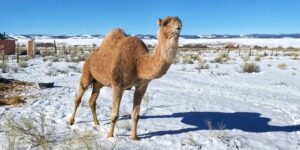 Camels in Colorado – The San Luis Valley is a spiritual and intriguing place that spans more than 8,000 square miles in Southern Colorado and into New Mexico. 100-mile views of mountains, sand dunes, and valley floor are just the beginning of what can be explored in…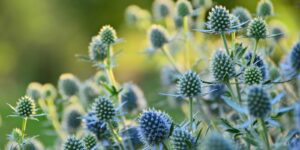 5 Peaceful Public Gardens To Visit In Colorado – Nothing quite clears the head like wandering a garden. The trees block the noise pollution of the cities and clear the air, providing a tranquil spot to enjoy with friends, family, or to get away from it all for a moment…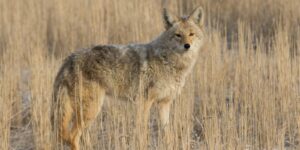 How to Survive and Prevent Wild Animal Attacks in Colorado and the Rest of the United States – Animal attacks happen. According to Wilderness and Environmental Medicine, no less than 1882 animal attacks occurred in the US during an eleven year…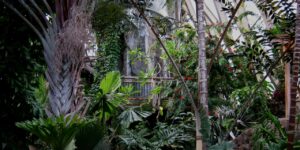 Wintertime Inside the Denver Botanic Gardens – See. Smell. Feel. Adore. Pathways lined with bright colors and delicate buds. Slim green shoots reaching for the sky. Children with curious hearts explore with delight. This oasis can be found in the city…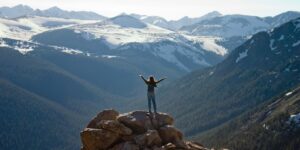 Save these Days: Free Colorado Attractions – There are a lot of free things you can do in a state like Colorado. You can camp under the brightest stars or hike up the highest peak, without ever dropping a dime. And if you remember these dates…
Related activities
See native plants and animals in their natural habitat. State Forest State Park is known for their moose, with nearly 1/3 of North Park's population residing in the park. Birding is another common activity at many state parks.