Colorado is full of opportunities for seeing both native and exotic wildlife. See bison just off the highway or visit hyenas and lions in the city zoo. Numerous places bring together animals and plants from both land and sea. Read our wildlife blog.
Wildlife Attractions
Guide to Wildlife in Colorado
See live animals that you would not otherwise get to see easily at the zoo. Some parks act as a rescue for wild animals that can not return to the wild.
Remember to never feed the wildlife or approach in the wild. If viewing from a car, stay in it. It can act as a blind.
National wildlife refuges are another great place to see native wildlife.
Alamosa National Wildlife Refuge (near Alamosa)
Arapaho National Wildlife Refuge (near Walden)
Baca National Wildlife Refuge (near Alamosa)
Browns Park National Wildlife Refuge (near Craig)
Monte Vista National Wildlife Refuge (near Alamosa)
Rocky Flats National Wildlife Refuge (near Westminster)
Rocky Mountain Arsenal National Wildlife Refuge (near Commerce City)
Two Ponds National Wildlife Refuge (near Arvada)​
Featured wildlife blog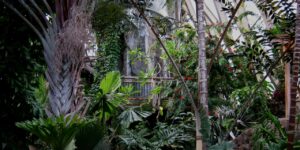 Tour Inside the Denver Botanic Gardens – See. Smell. Feel. Adore. Pathways lined with bright colors and delicate buds. Slim green shoots reaching for the sky. Children with curious hearts explore with delight. This oasis can be found in the city…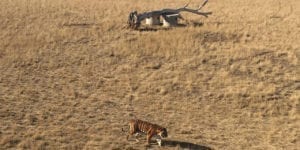 Big Cats at the Wild Animal Sanctuary – Tucked away in the plains northeast of Denver, The Wild Animal Sanctuary is a refuge for big animals. The 720 sanctuary features hundreds of lions, tigers, bears, wolves and other large carnivores rescued from around the world…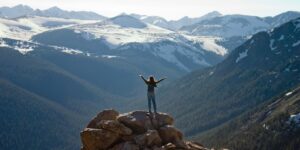 Save these Days: Free Colorado Attractions – There are a lot of free things you can do in a state like Colorado. You can camp under the brightest stars or hike up the highest peak, without ever dropping a dime. And if you remember these dates…
Some wildlife related activities
See native plants and animals in their natural habitat. State Forest State Park is known for their moose, with nearly 1/3 of North Park's population residing in the park. Birding is another common activity at many state parks.