Southwest of Craig, the Piceance-East Douglas Herd Management Area (HMA) occupies 90,130 acres of Rio Blanco County between Meeker and Rangely. The wild horses of Piceance Basin are something that tourists seek out to see in the northwest.
The Piceance-East Douglas HMA is controlled by the Bureau of Land Management (BLM) and primarily used for oil and gas drilling operations, as well as the herd management of wild horses. The HMA is a popular access point for extracting coal, natural gas reserves, and oil shale deposits found within the Piceance Basin, which sits below much of northwestern Colorado.
Throughout its high desert hills, the desolate public land is also home to many bands of wild horses living among the sage and pinyon-juniper woodlands. Above the open range, motorists can follow Rio Blanco County Road 103 atop the Cathedral Bluffs, for an elevated view of the HMA and surrounding areas.
Wild Horse History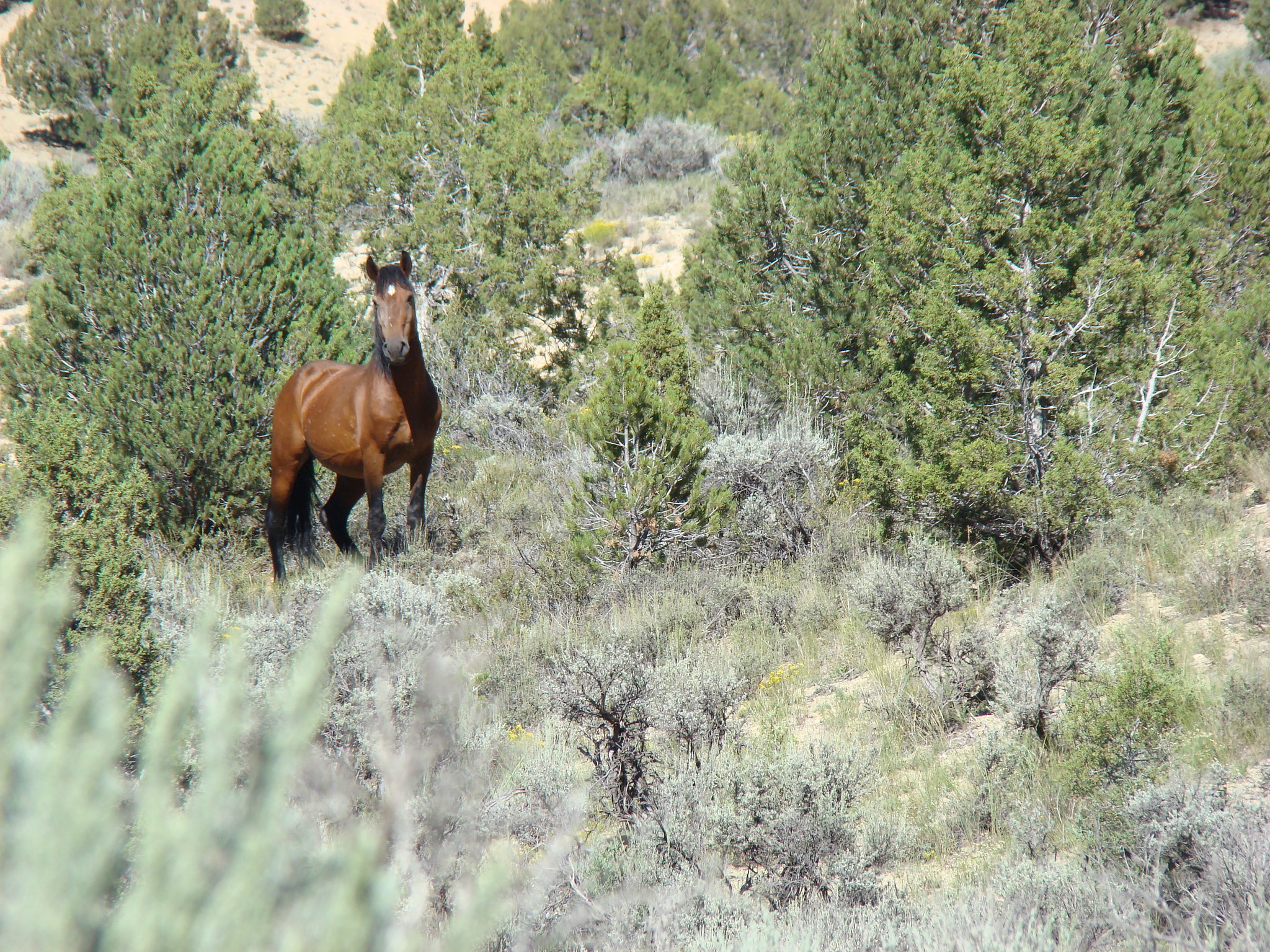 In February of 2021, there was an estimated population of 838 wild horses living in the Piceance-East Douglas HMA, where the appropriate management level is set between 135 and 235. To sustain the land's ecological balance and ensure a healthy horse population, the BLM enacted a 10-year plan to reduce overpopulation with animal removal and fertility treatments.
Between August 28 and September 28, 2022, 750 wild horses have been scheduled for removal from the Piceance-East Douglas HMA. The excess population will be rounded up with the assistance of a helicopter.  Local groups such as the Piceance Mustangs and Friends of Animals are in opposition of the round-ups and have frequently criticized past and present BLM efforts to control the number of wild horses.
Activities at Piceance-East Douglas HMA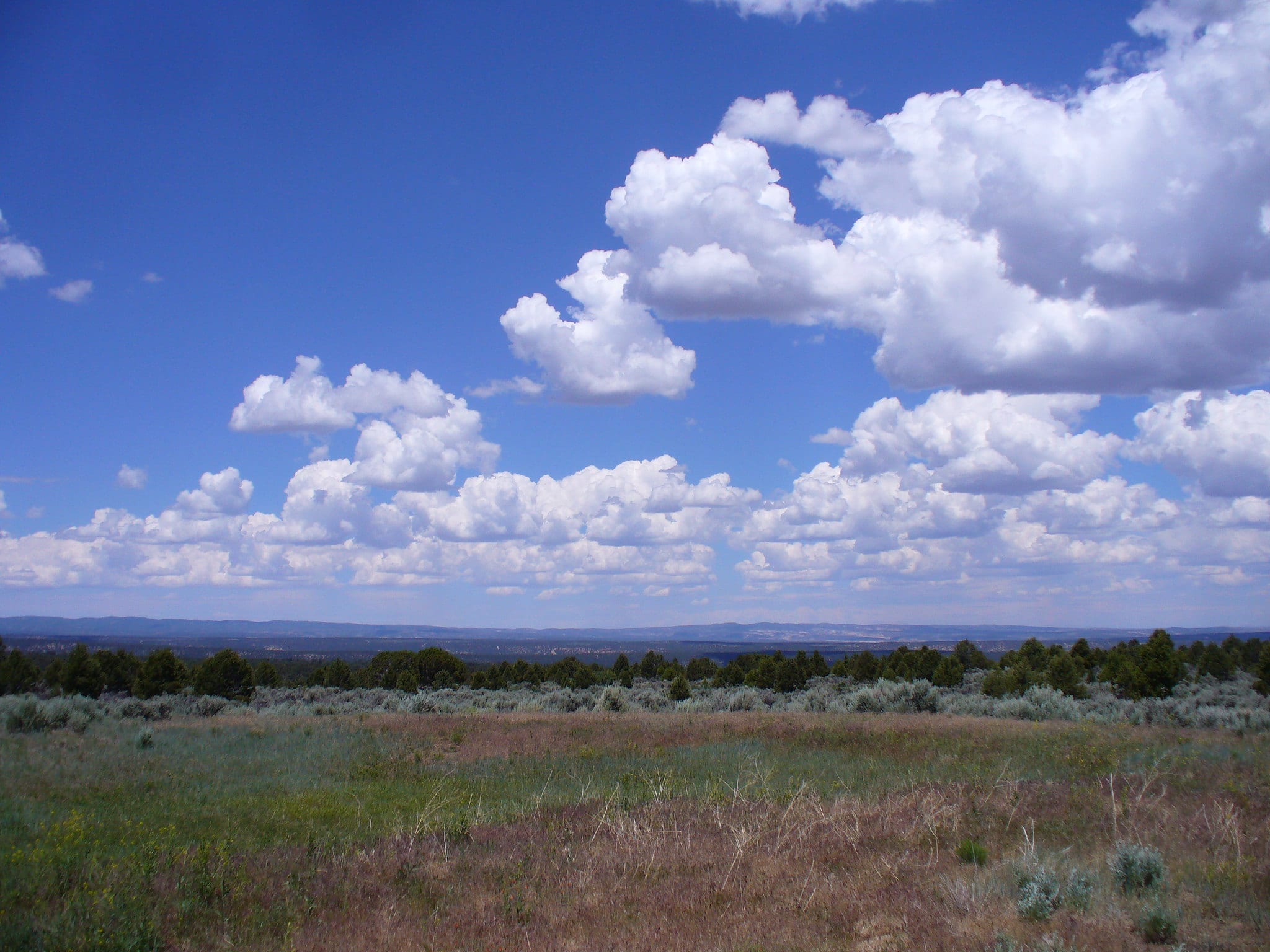 Free to visit, the Piceance-East Douglas HMA is open to the public all year long. There are no facilities maintained on-site, cell phone reception is sparse, and services in the area are very limited. The closest accommodations, gas, and food can be found in the towns of Meeker and Rangely.
There is one public outhouse in the HMA, found at the intersection of County Roads 122 and 20 in Pinto Gulch, however, it is not well maintained. Here, visitors will also find the Yellow Creek Corral, a wooden structure built in the 1980s to assist with past horse gathers.
Throughout the HMA, 2WD vehicles will be able to navigate most of the area's gravel and dirt roads during the summer and fall. In the winter and spring, travelers should be prepared for snow blockages and possibly muddy conditions, with most throughways better suited for AWD and high clearance vehicles.
Camping: Dry camping is permitted in the Piceance-East Douglas HMA, where BLM rules and guidelines apply. There are no trash or water facilities available and visitors must pack in and pack out everything necessary for their visit.
Hiking: While there are no designated hiking trails on-site, the HMA's open rangeland allows visitors to explore the area in their own direction. Throughout the landscape, there are many 4×4 roads, game trails, and other unofficial routes to follow.
Hikers should be prepared for possible wildlife encounters, bring plenty of water, and use smart navigation to ensure a safe visit. Long pants and strong boots are highly recommended for exploring the undeveloped land.

Hunting: Hunting is permitted within the Piceance-East Douglas HMA, and is a popular area during big game season. Licensed and permitted hunters flock here for a legal chance to bag elk, mountain lion, black bear, and more.
Wild horse viewing: Although they call it home all year round, wild horses are typically best viewed in the summer and fall within the HMA. Wild horses can usually be found near Yellow Creek, as many stallions, mares, and foals use it as a drinking source.
Alternatively, navigating to the Cathedral Bluffs is a great way to combine a scenic drive with a great wild horse viewing experience. The area is primarily home to quarter horses in a variety of breeds and colors. Visitors should be on the lookout for sorrel, bay, grey, buckskin, roan, paint, palomino, and chestnut horses.
Other wildlife: Beyond the equine wildlife, the Piceance-East Douglas HMA is also home to many other wild animal species including mule deer, elk, badgers, and a variety of birds. When viewing wildlife of any kind, visitors should never pet, feed, or approach an animal under any circumstances.
Getting There to Piceance Basin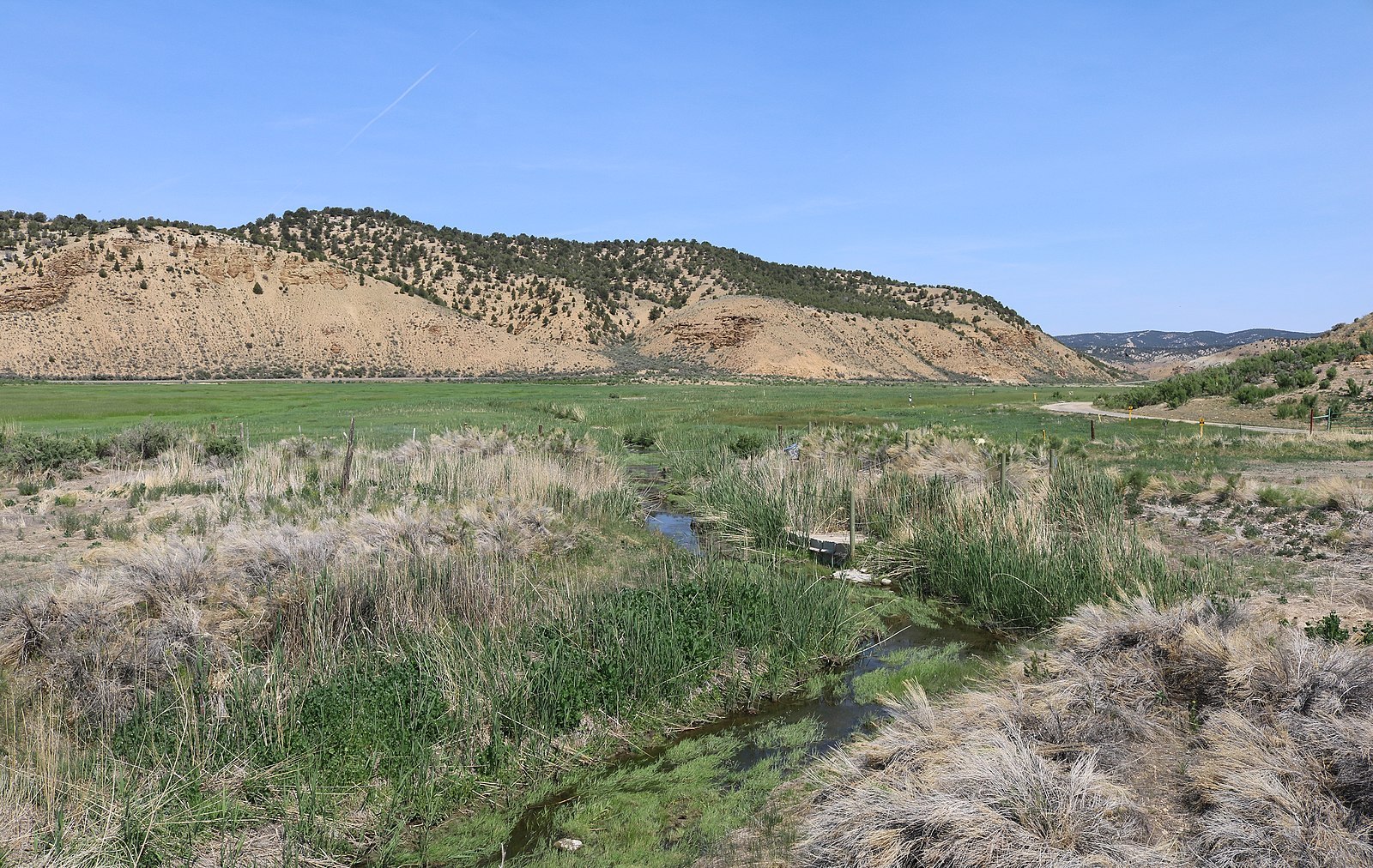 The Piceance-East Douglas HMA has a lot of room to explore, with many entry points between Rangely and Meeker along State Highway 64.
To reach the Yellow Creek Corral, one of the most popular visiting areas, begin by heading south along County Rd 5 near White River City and the Rio Blanco Lake State Wildlife Area. In 3.6 miles, take a right onto County Rd 20 and you will reach Yellow Creek in about 5 miles.
To reach the Cathedral Bluffs, turn onto County Rd 24 heading west over Piceance Creek from County Rd 5, approximately 14 miles south of State Highway 64. Follow County Rd 24 for 9 miles and turn left onto Country Rd 91 near Yellow Creek. Continue on County Rd 91 until you reach County Rd 103 and head north or south to drive along the top of the bluffs.
Details
Address: Co Rd 20, Rio Blanco County, CO 81641
Alternative address: 10036 Co Rd 24, Rifle, CO 81650
Yellow Creek Corral Coordinates: 40°02'47.5″N 108°19'59.4″ W
Phone: 970-878-3800 (BLM White River Field Office in Meeker)
Season: Year-round
Map: blm.gov/sites/blm.gov/files/co_pedhma_map.pdf
Website: blm.gov/…