Meeker is a small ranching town lying at the western edge of the Flat Tops Byway. It sits up at an elevation of 6,240 feet, and there are a few restaurants, shops, and lodging options to explore on its historic main street.
As of 2020, 2,216 residents call this Rio Blanco County town home. It is surrounded by a national forest and is also home to the county fairgrounds. The town's motto is "The river runs through it", referring to the gorgeous White River that passes by Meeker.
History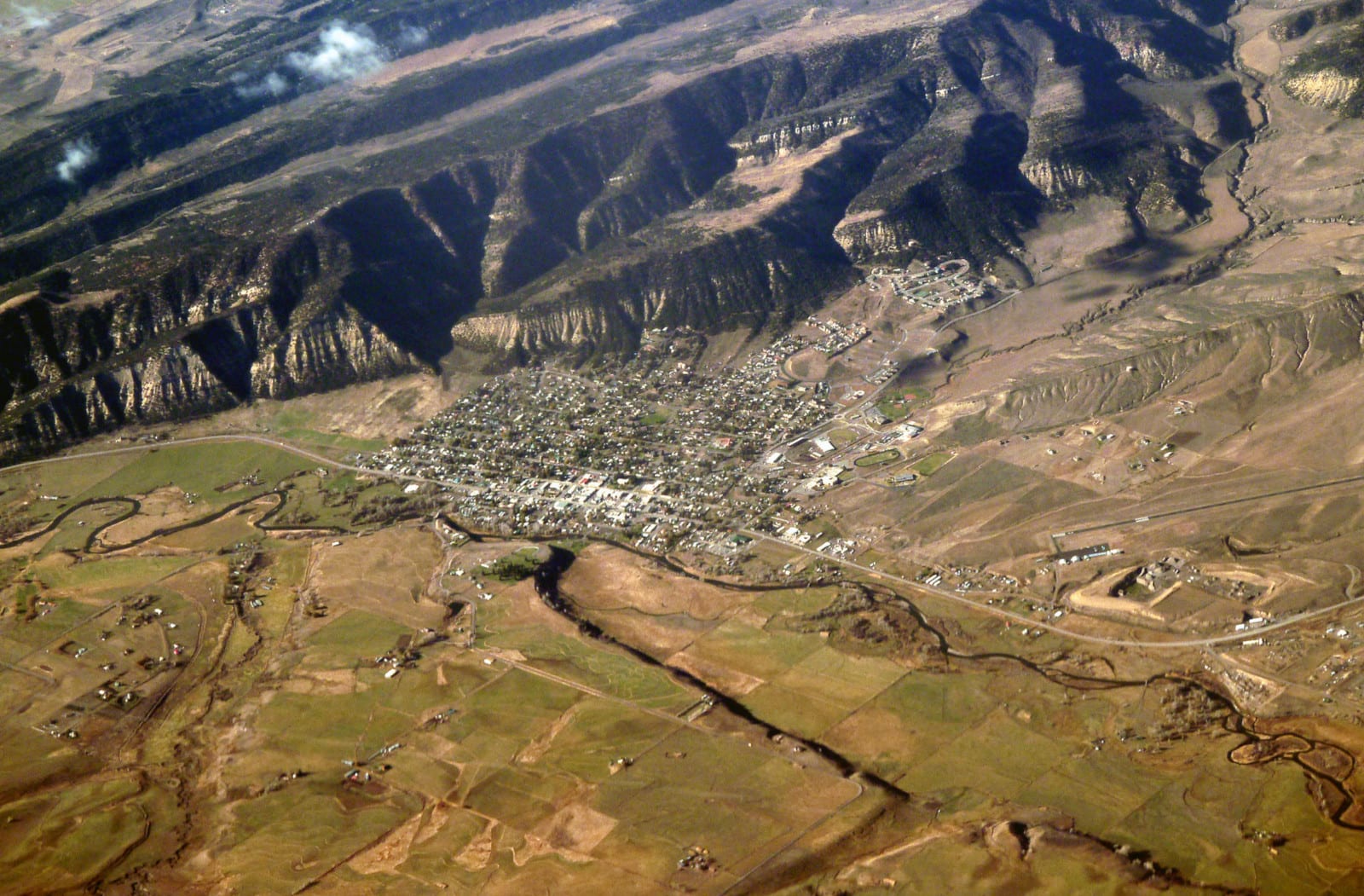 Meeker is an iconic town in the history of Colorado. Its roots came from the Yampatika people, early descendants of the Ute People, who suffered during the turbulent period of the gold rush.
During this era, there was chaos happening in the Kansas-Nebraska territory, which eventually turned into the Civil War. The most notable events were the tragedy of the Meeker Massacre and the Battle of Milk Creek around the time the town was founded in 1885.
The town is named for agriculturist Nathan Meeker who was killed in the Meeker Massacre in 1879. When the settlers moved in, Nathan Meeker, an expert in irrigation, pushed a farming lifestyle onto the nomadic Utes.
Feeling tension within his group and the Utes, Nathan Meeker dispatched for armed troops from Wyoming. Although he wasn't intending war, that's how it was perceived when an infantry of 153 soldiers and 25 civilians arrived.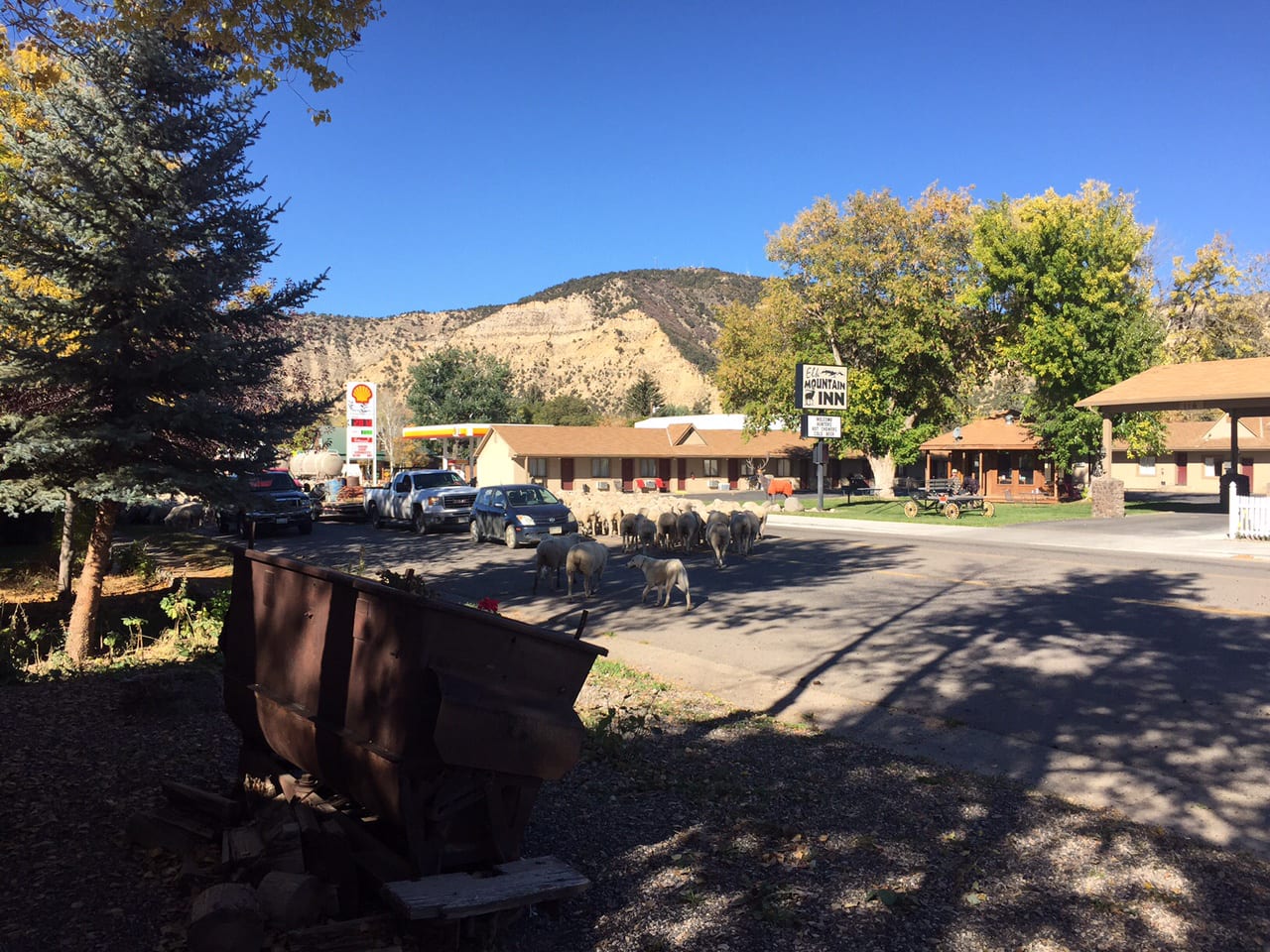 In the early 1900s, Meeker had been a destination for regional hunting. It was so popular that then-Vice President-Elect Theodore Roosevelt visited the White River Valley for mountain lion hunting. Roosevelt usually stayed in a cabin by Coyote Creek. One time, Roosevelt reportedly took home twelve mountain lions during his hunt.
Aside from leisure and agriculture, Meeker's landscape also captivated Hollywood's early directors. Multiple cowboy films have been shot here, including those starring Buddy Roosevelt.
One of the popular Meeker natives who conquered Hollywood was Kenneth Sanderson, who left the town at the age of 18. Sanderson performed as a stunt man, and eventually became known as a stunning leading man. Sanderson's career spanned decades until he died in 1973.
After Sander brought Hollywood attention to Meeker, his death did not slow down the interest. Many celebrities continued to visit the town to enjoy its natural wonders, especially during the summer months.
Once the business and banking center for Northwest Colorado, Meeker, today is a steady, agricultural community and the Rio Blanco county seat. Though the White River Valley averages less than fifteen inches of rain per year, irrigation makes it some of the best farming land in the state. Coal, lumber, oil, and natural gas also play a role in the economy.
Main Attractions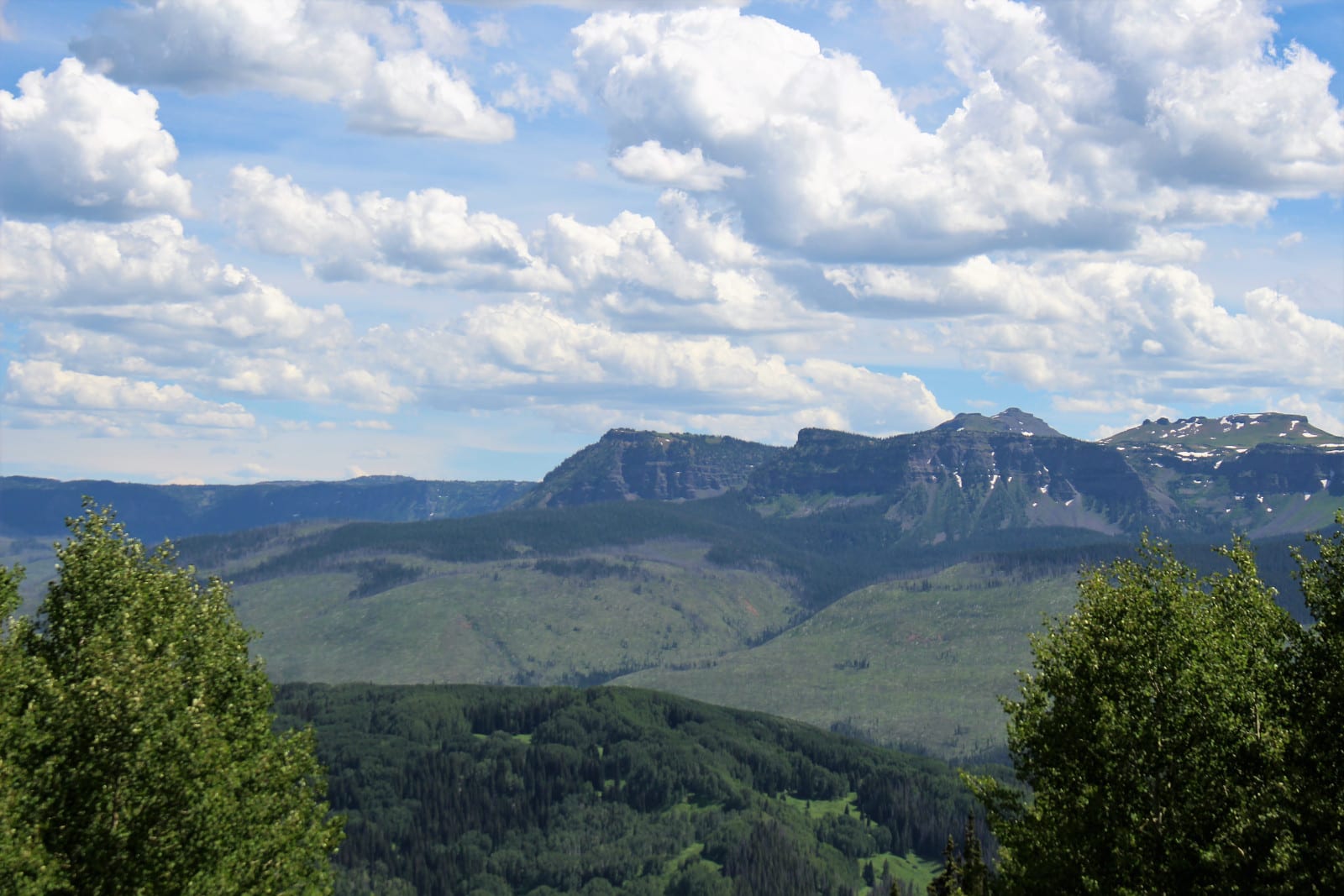 Flat Tops Trail Byway – This enjoyable road connects Meeker with Yampa to the east. It's a designated national scenic byway and suitable for 2WD vehicles. Meeker is a little larger than Yampa, but not by so much.
Hunting – Endless hunting exists nearby in White River National Forest and the Flat Tops Wilderness. Meeker is home to one of the largest elk herds in the U.S. It's a popular hunting destination, with plenty of opportunities close to town.
Trappers Lake – This is Colorado's second-largest natural lake, located within the Flat Tops Wilderness. Although it's an hour and a half east of downtown Meeker, the trip along the Flat Tops Byway is part of the adventure and well worth the drive.
Recreation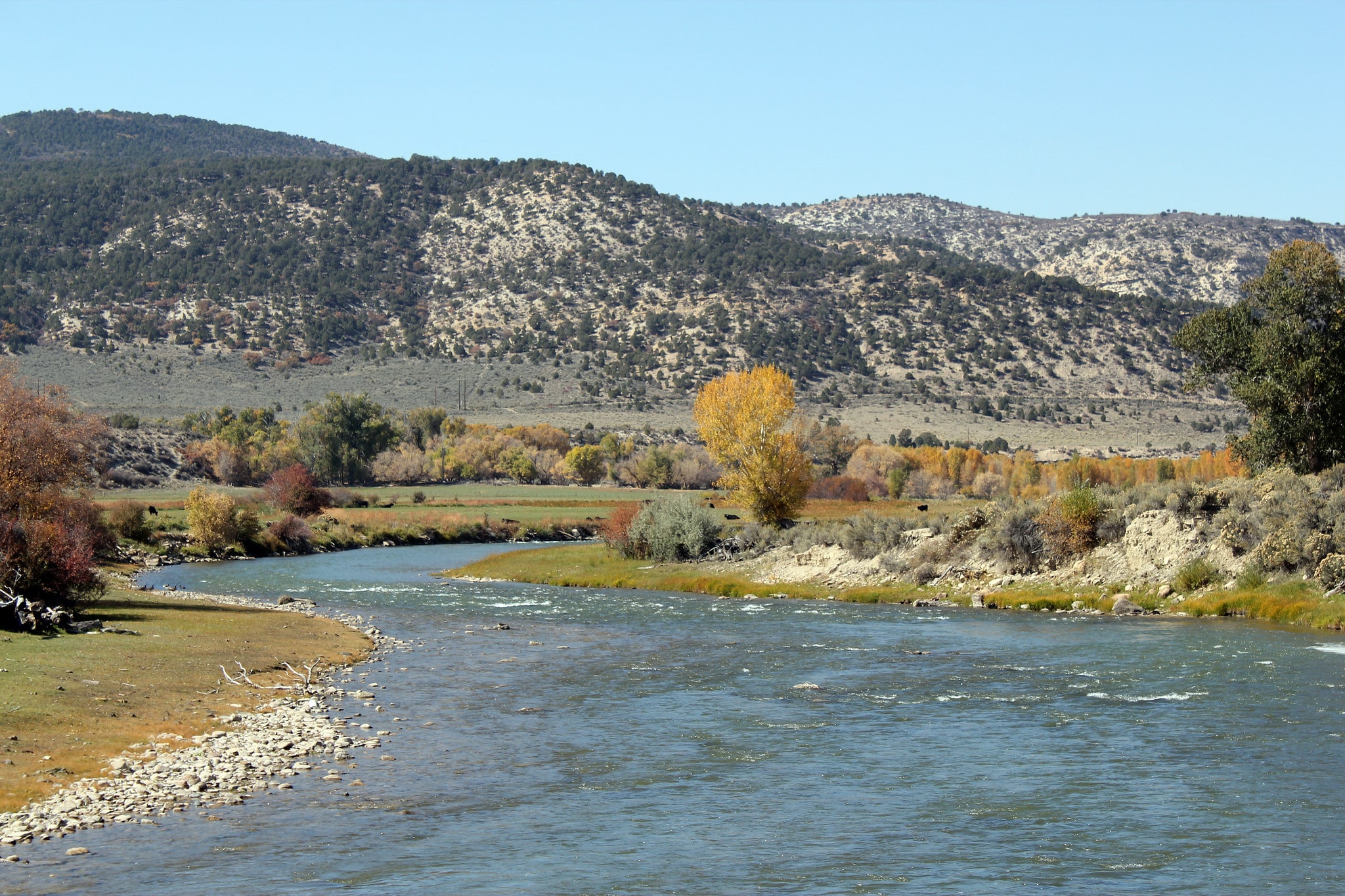 Camping –
Fishing –
Hiking –
Accommodations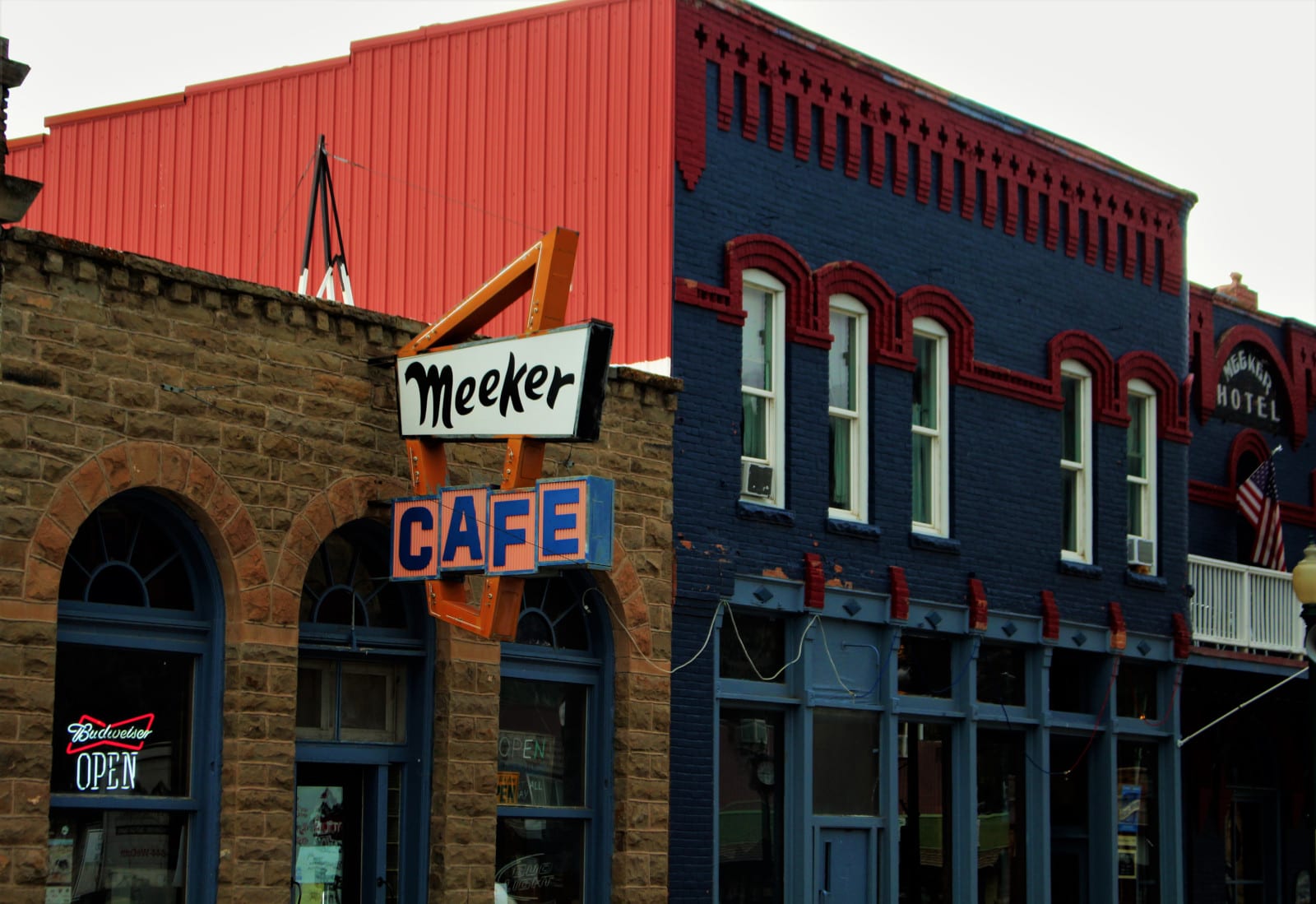 This section contains referral links. If you click through and take action, we may receive a commission, at no additional cost to you. 
Meeker Hotel & Cafe – It's Northwest Colorado's only historic hotel – Teddy Roosevelt was a guest. The building used to be old military barracks that were eventually turned into a hotel and restaurant on Main Street.
Blue Spruce Inn – Locally owned 42-room hotel with great amenities and a goal to foster the Western sense of community in Meeker.
Trapper's Lake Lodge & Resort – Built-in 1919 and nestled deep within the forest. This lodge is the perfect place to get lost in nature and retreat from everyday life.
Read about the best hotels in Meeker.
Dining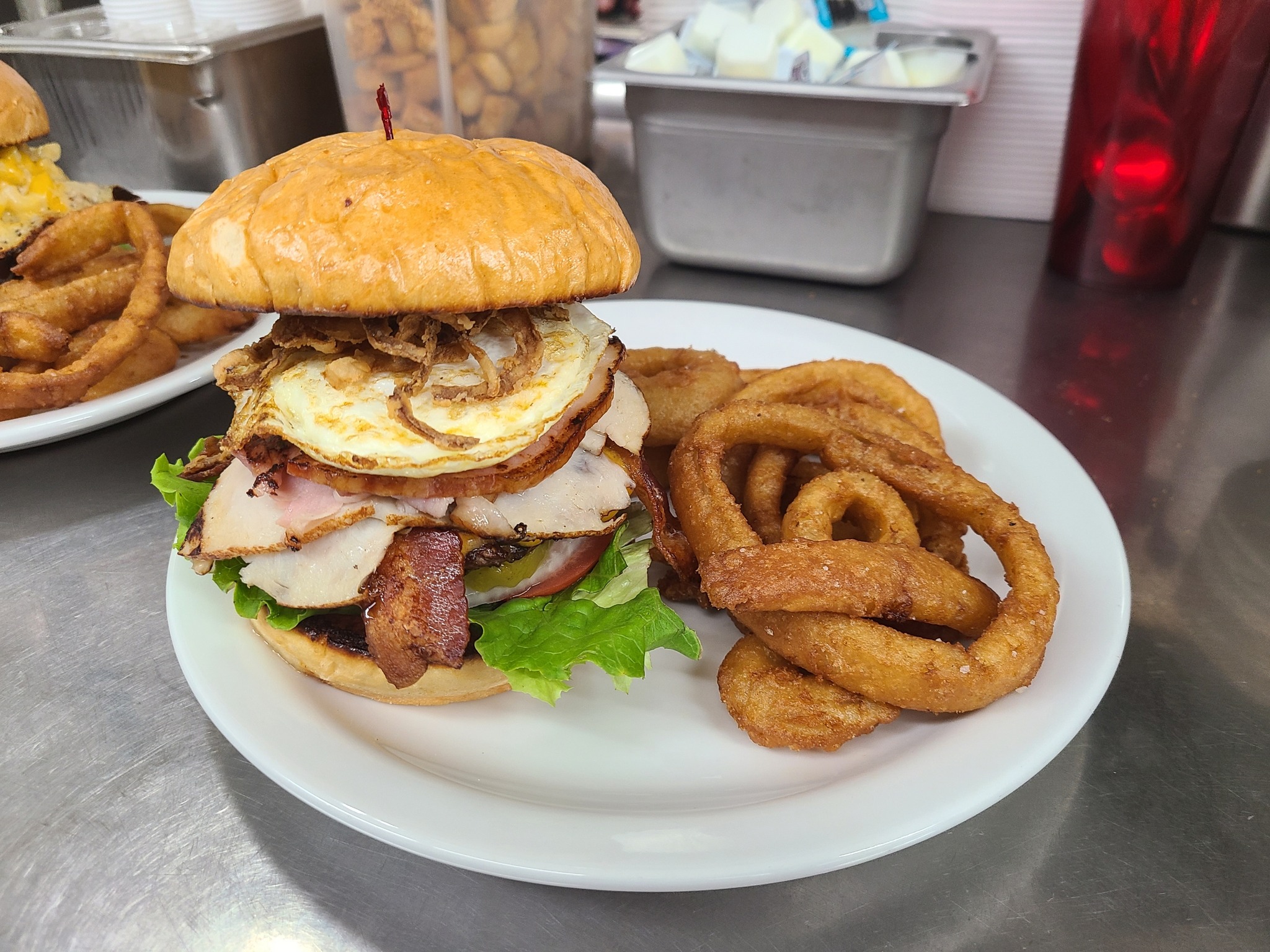 Outfitter's Diner – Family-owned eatery serving up comfort dishes with a twist such as mac n' cheeseburgers, homemade BBQ sauce on fried chicken, and more.
Ma Famiglia – Local favorite spot for pizza and other authentic Italian fares.
Wendll's – Classic American diner that also roasts coffee in-house.
Special Events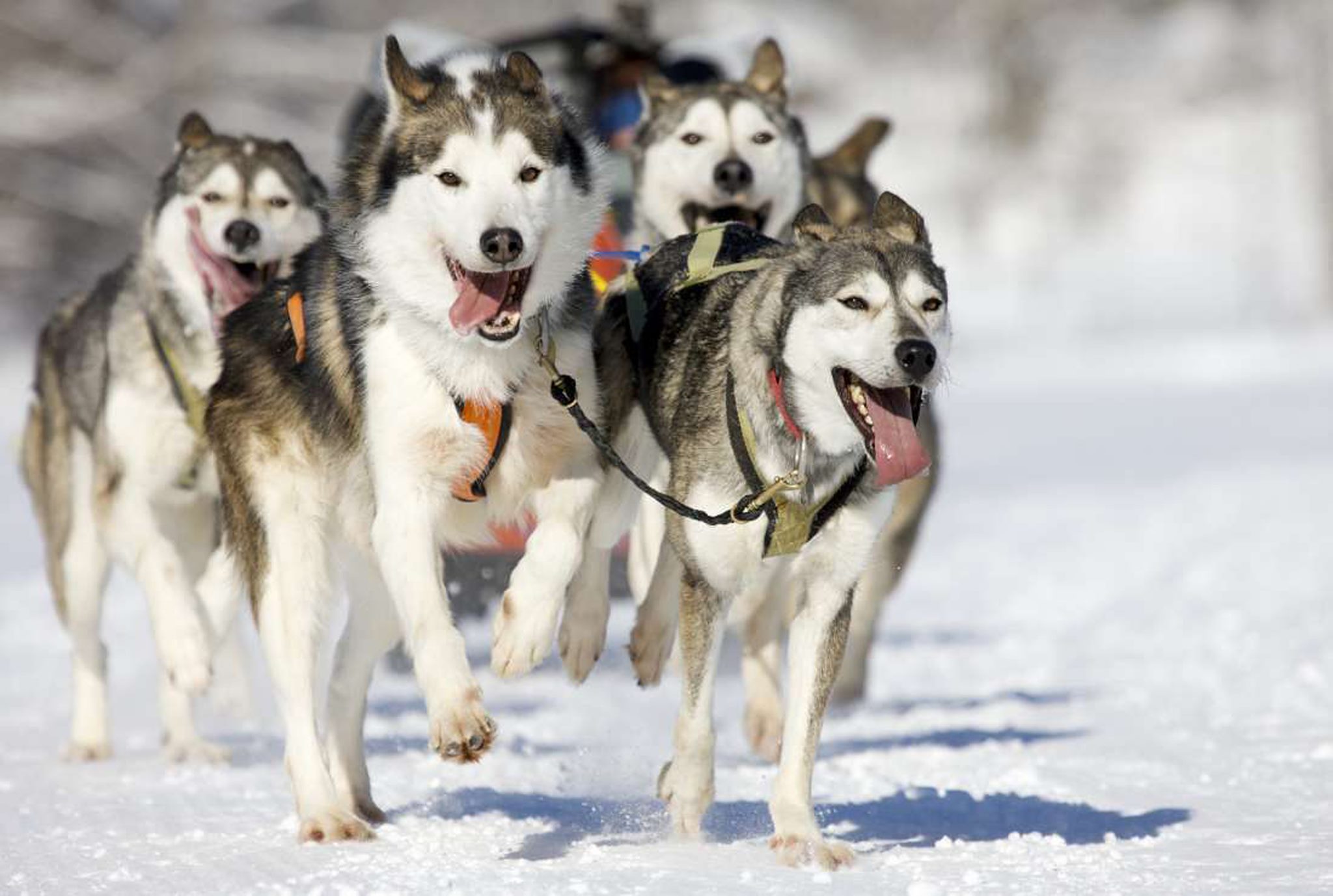 Jan – Meeker Skijor – These unique winter sport races are held at the Rio Blanco County Fairgrounds over New Year's Eve and Day. Skijoring is when a person on cross-county skis is attached to a horse and rider with a rope, pulling them along.
Mar – Meeker Sled Dog Race – Held in the White River National Forest, this annual event puts local sled dogs and their musher's skills to the test. There are different racing categories spread out over 2 days.
Jun/Jul – Meekerpalooza – Live performances, workshops, and concerts for all aspects of dance, singing, music, visual and culinary arts, held annually in mid-June/July.
Jul – Meeker Range Call – Fourth of July celebration featuring the oldest annual rodeo in Colorado, as well as a Meeker Massacre Re-Enactment.
Aug – Rio Blanco County Fair – Week-long event that has been going on since the early 1900s. Fan favorites at the fair include the rodeo, livestock show, and a concert!
Sep – Meeker Classic Sheepdog Championship Trials – Five days of sheepdog herding competition held annually in early September.
Activities near Meeker
Federal Lands:
Museums:
Scenic Drives:
State Wildlife Areas:
Towns:
Visit the town's official website.
Latest in Meeker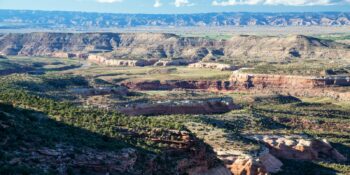 Perched in the vast desert landscape of northeastern Colorado, the tiny community of Dinosaur is located…
View more Meeker articles