Also known as the "Cradle of Wilderness," Trappers Lake is a beautiful alpine site within the White River National Forest. At 1.5 miles long and half a mile wide, Trappers Lake is the second largest natural lake in Colorado, after Grand Lake.
Trappers Lake sits at 9,600 ft in elevation and serves as the headwaters of the North Fork of the White River. Specifically, Trappers Lake is located in the Flat Tops Wilderness, within Garfield County.
To get to the lake, you can travel east from Meeker or West from Yampa, Colorado along CR 8. Look for signs to turn south towards Trappers Lake near the Ripple Creek Lodge and Mirror Lake Trailhead.
Trappers Lake History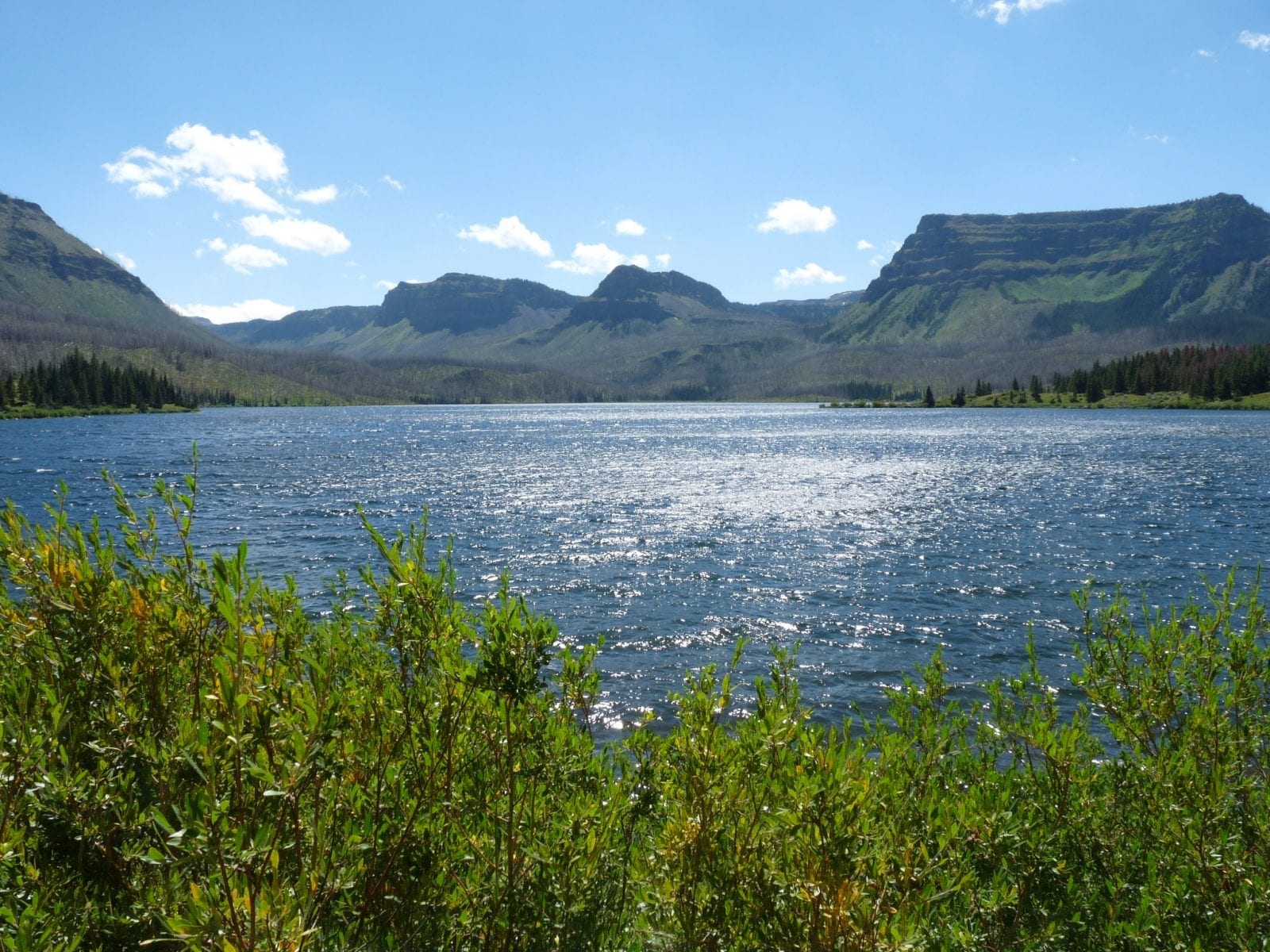 In 1919, Forest Service dispatchers began to survey Trappers Lake, thinking that it would be a great location for a hundred, luxury Rocky Mountain summer homes. However, when Arthur Carhart, the surveyor, returned to Denver, he declared that the spectacle was simply too beautiful for a road and homes to be built around it. Here, Trappers Lake adopted the nickname "Cradle of Wilderness," and is said to have provided much of the inspiration for the 1964 Wilderness Act.
Trappers Lake, and the surrounding Flat Tops Wilderness was officially designated as a protected area in 1975. In 2002, the Flat Tops Wilderness was scorched by the "Big Fish Fire," a wildfire that swept through the cradle of wilderness surrounding Trapper's Lake. The fire damage can still be seen today.
Activities at Trappers Lake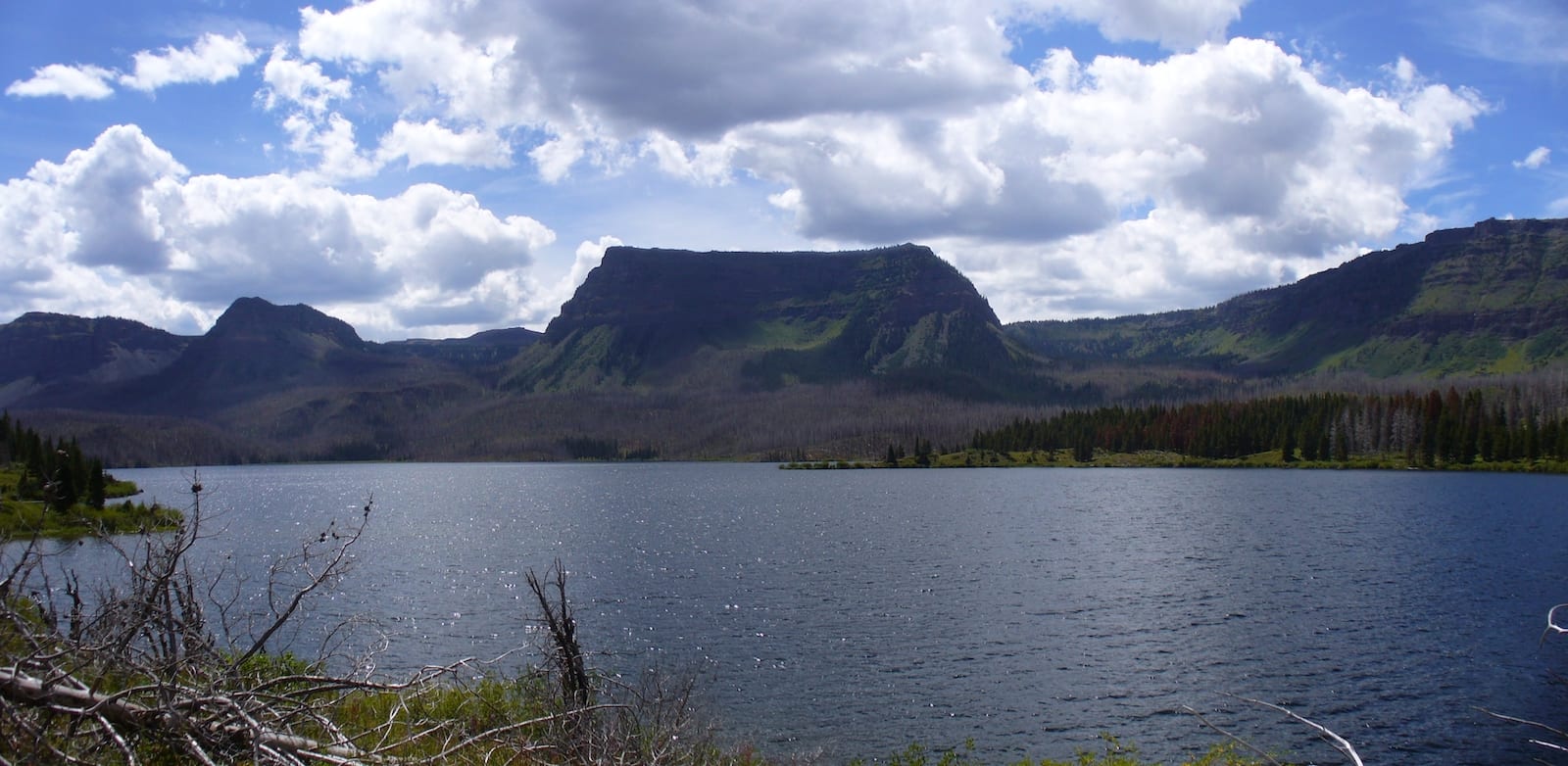 Biking: There are not many opportunities for mountain biking near Trappers Lake. Instead, opportunities for bikes lie in the southeast and southwest/central areas of the Flat Tops Wilderness.
Birding: Trappers Lake gives birders the easiest opportunity to see Barrow's Goldeneye breeding grounds in Colorado. In addition to the Barrow's, the area is home to a variety of interesting bird species including the American Three-toed Woodpecker.
Boating: No motorized boats are allowed on Trappers Lake, however kayaks, canoes, tubes, paddle boards, and other non-motorized boats are permitted. Paddling steadily, the lake takes approximately 3 hours to fully explore. Otherwise, boating and fishing is very popular.
The Trapper's Lake Lodge offers a variety of rentals. It is also important to note that wheeled carts are prohibited in the ¼ mile stretch used to transfer boats from the parking lot to the lake.
Camping: Right beside the lake, there are a total of five campgrounds that are run by the Forest Service. Each campground has between 5 and 15 campsites as well as vault toilets and drinking water available.
Campsites require a fee and there is plenty of space for RV's, trailers, or tent camping.  All campgrounds are first come first served, with the exception of Shepherd's Rim Campground, where reservations can be made prior to arrival.
Beyond the developed campgrounds, dispersed camping is also permitted in the surrounding White River National Forest. Backpackers can camp anywhere further than ¼ of a mile from Trappers Lake or any forest road, as well as ½ of a mile from any developed campground. Dispersed camping requires no fee, and campers can remain in one site for up to 14 days.
Read about the camping near Meeker and Flat Tops.
Fishing: Trapper's Lake and its many surrounding bodies of water offer world class trout fishing experiences. To access the waters, the Tapper's Lake Lodge offers alpine fishing tours. Otherwise, Anglers should be aware of Colorado Parks & Wildlife fishing regulations.
Hiking: There are many great trails in the Cradle of Wilderness to enjoy the areas ample water features including the Wall Lake Trail, Scott's Bay Trail, Duck Lake Trail, Trappers Outlet Trail, and Little Trapper's Trail. In order to circumnavigate Trappers Lake, hikers can take the 5.4 mile loop Arthur H Carhart Trail.
Horseback Riding: Trappers Lake Lodge offers horseback riding tours for 2 hour, half day, full day, and multi day guided trips. There is a two-person minimum and the tours are very popular, requiring reservations usually far in advance.
Hunting: The White River National Forest operates the designated big game hunting area along the Trapper's Lake trail, south of the lake. The lodge also offers guided trips and other services specifically tailored to hunters including gear drops, game packs, and established wilderness camps. More than anything, the area is popular for deer, duck, elk, and moose.
Picnicking: Scotts Bay Picnic Site is the most popular place near Trappers Lake to enjoy a meal with a view. The site is also used for Forest Service presentations at the amphitheater. Each developed campsite also contains a picnic table, with extra picnic grounds scattered around the area.
Swimming: Swimming is permitted in Trappers Lake, however it is not that popular. Even on the hottest summer days, the lake still remains at frigid temperatures.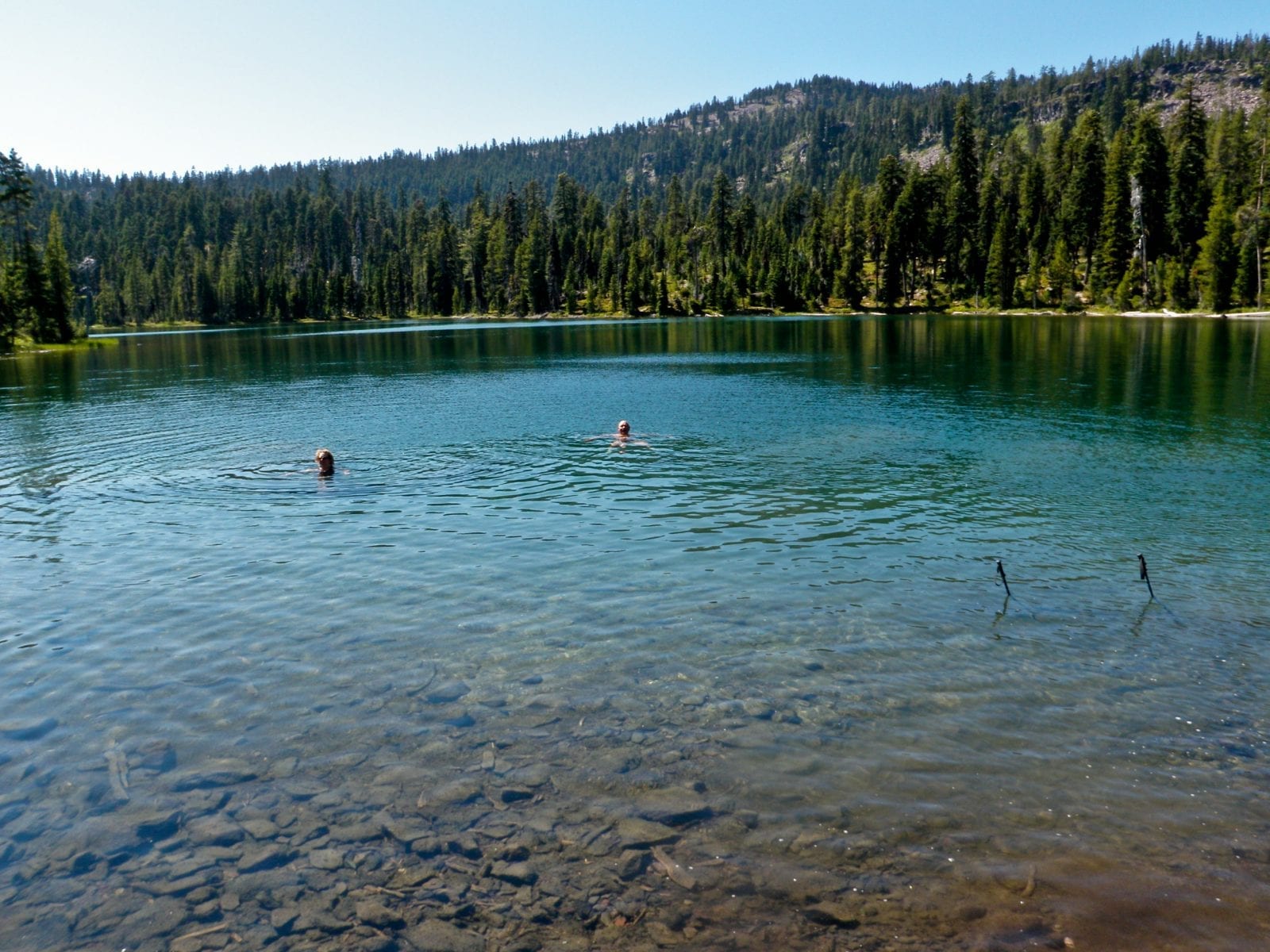 Details
Address: Trappers Lake Rd, Meeker, CO 81641
Phone: 970-878-3336
Season: June to September
Hours: 24/7
Fees: Campground/Cabin fees with extra vehicle charges
Maps:
Campgrounds:
Website: trapperslake.com