The White River, which is said to have a somewhat arid climate, is about 195 miles long and flows through Colorado and Utah.
Acting as a tributary of the Green River, the majority of this river can be navigated by boats, as long as the water level is high enough. At its source, the White River's elevation is over 6,900 feet, with the mouth being at just over 4,600 feet.
White River Route
The start of the White River begins just on the outskirts of the White River National Forest and flows west through Buford, Meeker, the Rio Blanco Lake State Wildlife Area, and White River City.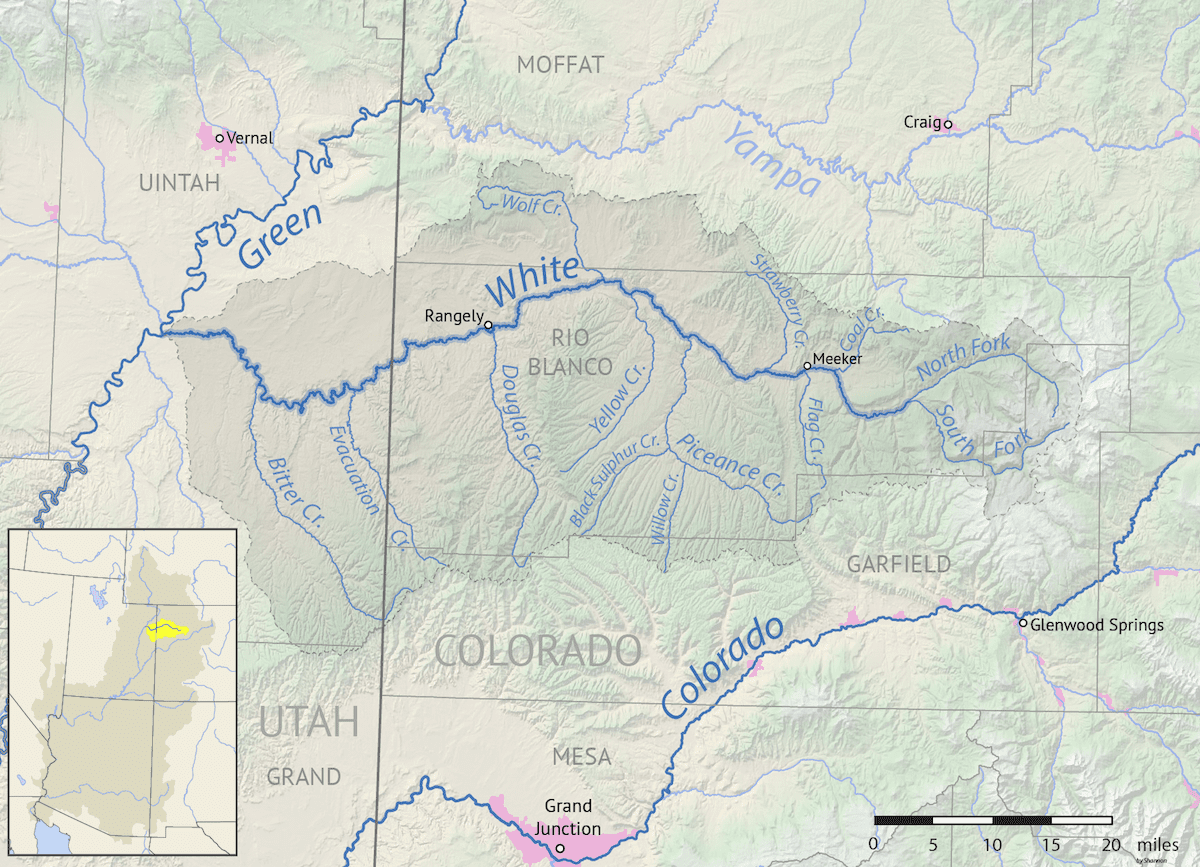 It then continues west past Rangely, and crosses the state border into Utah, and converges with the Green River in Ouray, Utah.
Activities on the White River
The White River offers an abundance of activities for outdoor recreation lovers. Fishing is one of the most popular sports on the river, with great spaces to drop a line in both Buford and Meeker.
In fact, the miles between the two towns have some fantastic spots to stop and fish within the big part of the river. For those who enjoy smaller fishing, the forest service lands have access points to reach the streams within the forks.
There are several camping areas along the White River in Meeker, such as the Buford Lodge, the Ute Lodge, and the River Camp RV Park.
Additionally, the Flat Tops Scenic Byway in Meeker allows for easy access to the river where hiking, hunting, and wildlife viewing make for popular summer activities in the area.
Details:
Passes through:
White River National Forest
Buford
Rio Blanco Lake State Wildlife Area
White River City
Ouray, UT
Length: 195 miles
Tributaries:
South Fork White River
North Fork White River
Tributary to: Green River