The Green River is 730 miles long and travels through three states: Wyoming, Colorado, and Utah. This river is not only lengthy but also has vast widths throughout its course.
Ranging from 100 feet to 1,500 feet wide, with depths that go between three feet to 50 feet at various sections, the Green River acts as a tributary to the Colorado River.
Archeological artifacts found along the river provides a glimpse into the history of the Fremont People, who lived there between the 7th and 13th centuries, as well as that of the Ute and Shoshone tribes, who inhabited the area several centuries later.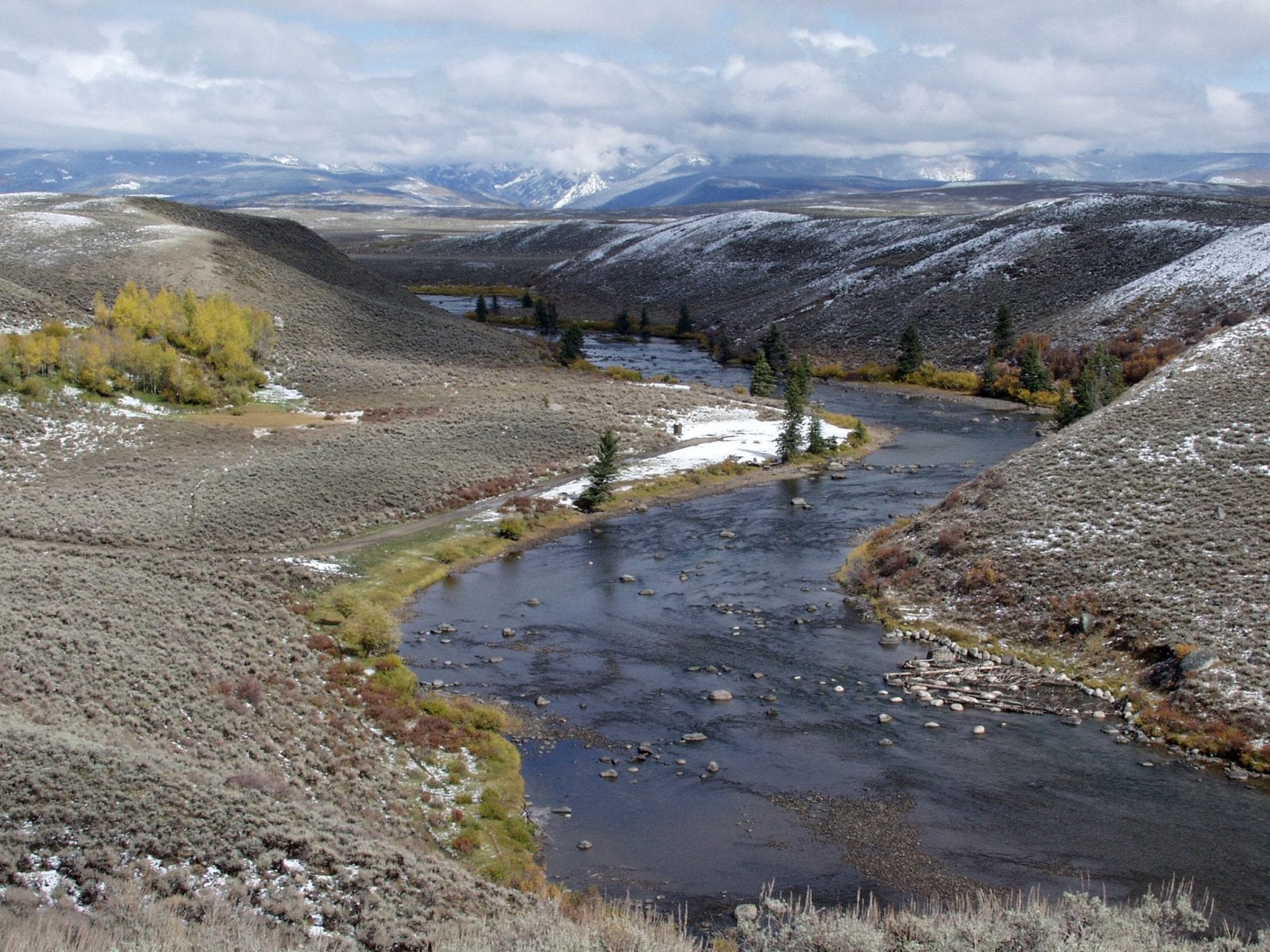 Green River Route
The Green River's source is in the Bridger-Teton National Forest in Wyoming. It travels north, then shifts southwest, moving through Daniel, La Barge, Fontenelle, James Town, Green River, and crosses the state line into Utah at the Flaming Gorge National Recreation Area.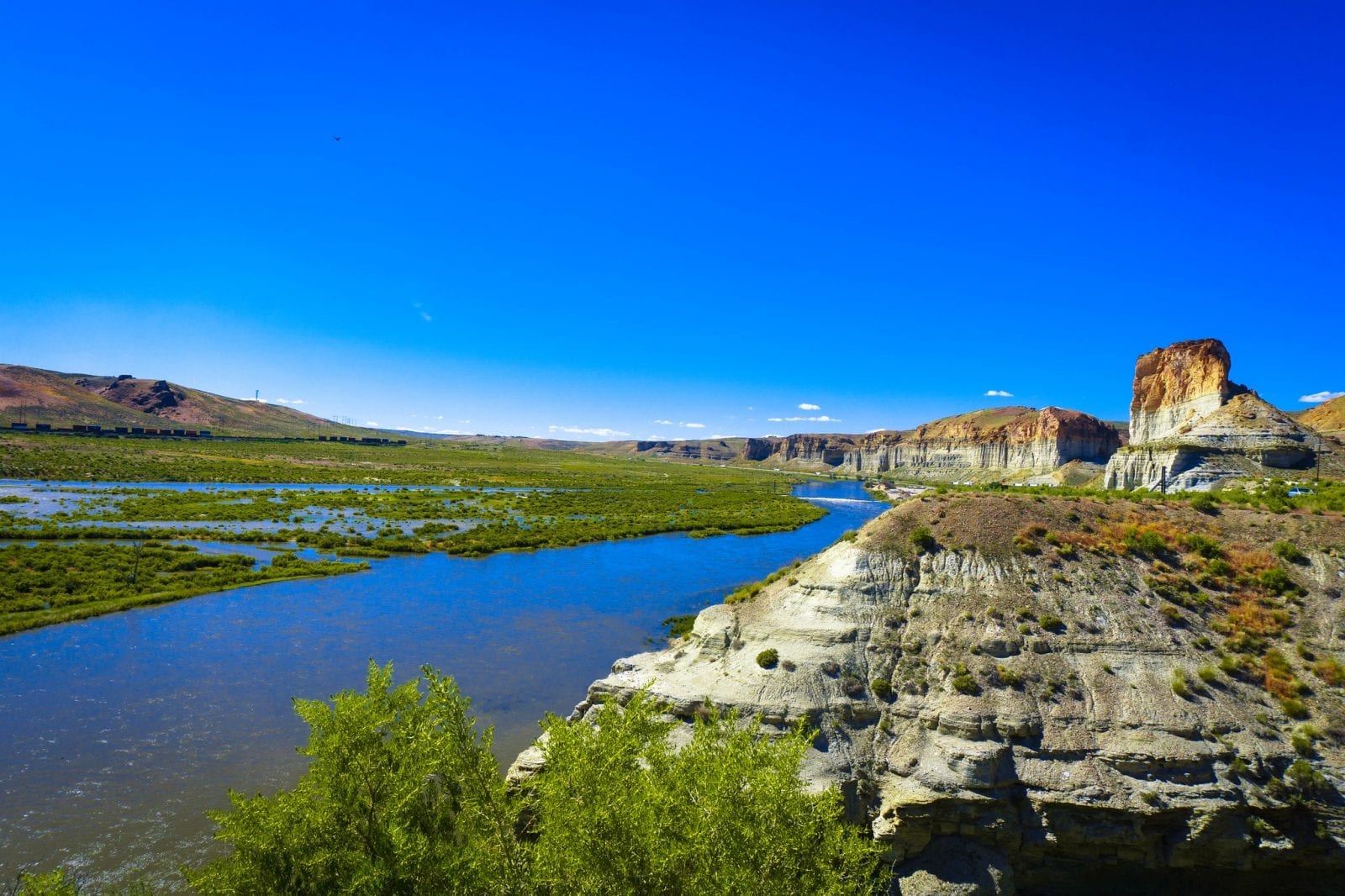 The river heads east and cuts across the top of Utah before entering Colorado and flowing through Browns Park National Wildlife Refuge and Dinosaur National Monument.
The Green River travels back into Utah, flowing through Jensen, Ouray, Green River, and the Canyonlands National Park before connecting with the Colorado River.
Activities on the Green River
Rafting through Dinosaur National Monument is one of the favorite ways to experience the area. Guided rafting tours are available for those who prefer to leave the planning to someone else.
Experienced rafters with personal equipment can apply for a permit to tackle the river on their own. Here's a clip showing the Gates of Lodore, Colorado:
A few other popular places to go rafting on this river are in the cities of Green River, UT and Moab, UT as well as Jensen, UT.
In Browns Park National Refuge Area, smooth-water boating, such as kayaking and canoeing, are both fun recreational pastimes. Fishing on the Green River is done at both Browns Park National Refuge Area and Dinosaur National Monument in addition to several other places along the 730 miles of this river.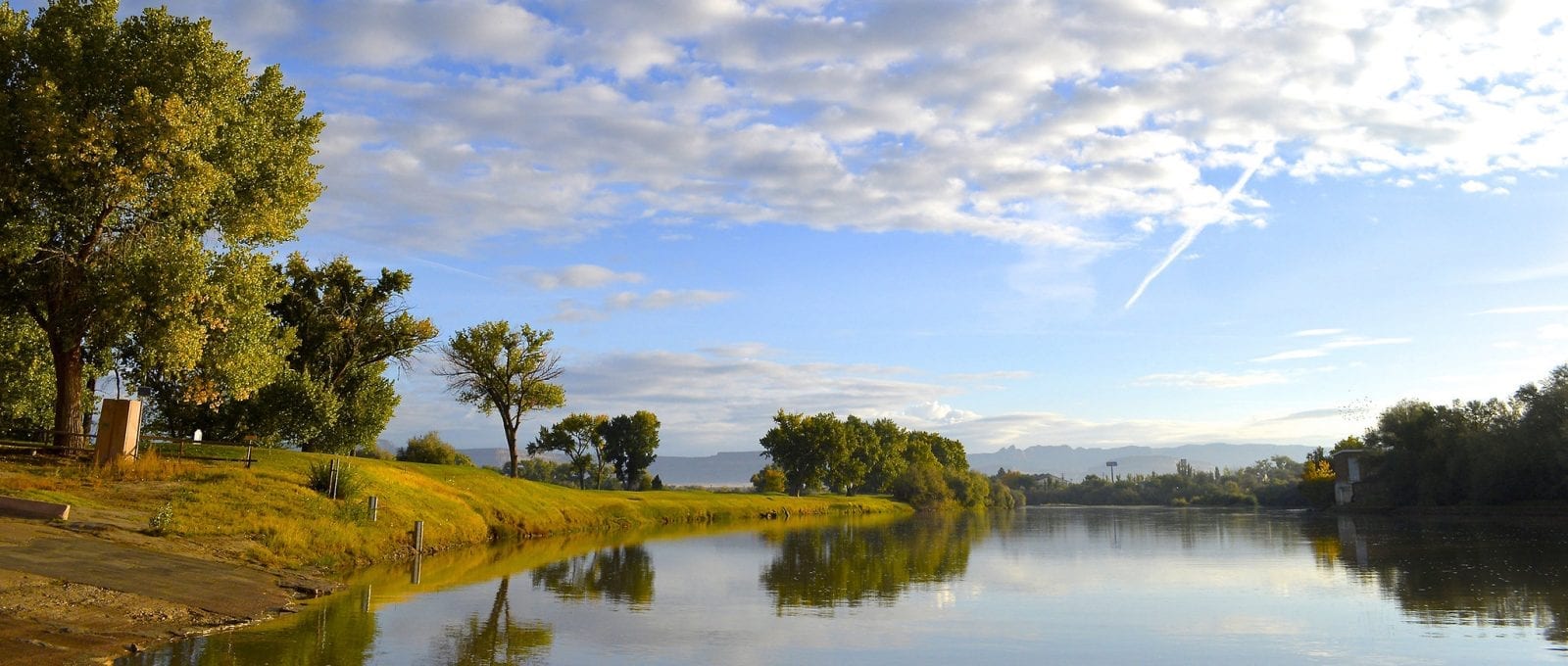 Camping on the Green River in Colorado is also a popular activity, especially at the national park and monument. There are also many additional campgrounds along the river's lengthy path.
Near Green River, UT, just south of the river, is Crystal Geyser, a natural spring that is fun to hike down to. It's one of the few coldwater geysers where geothermal activity doesn't play any part in its eruption, which occurs for roughly 100 minutes per day.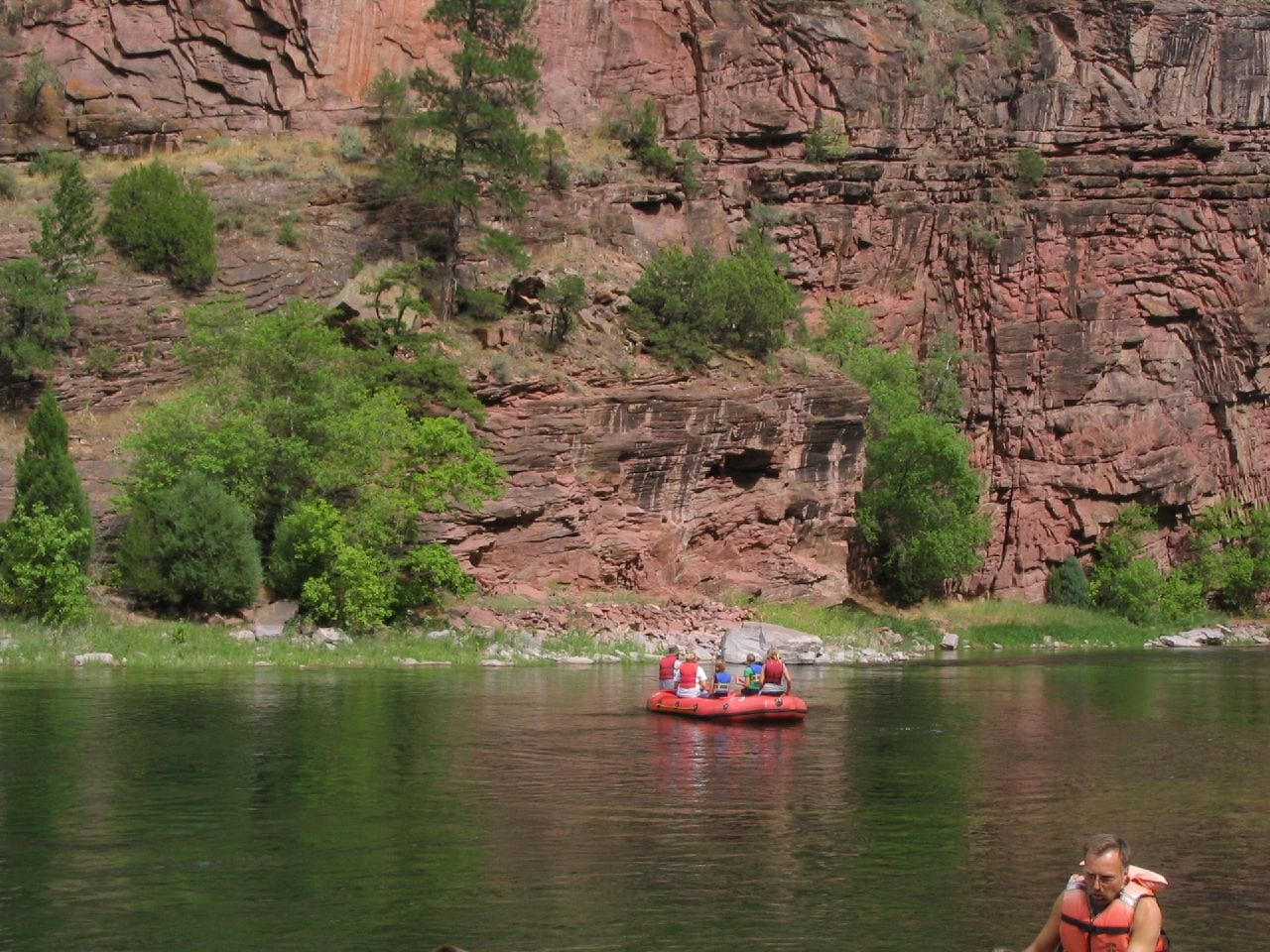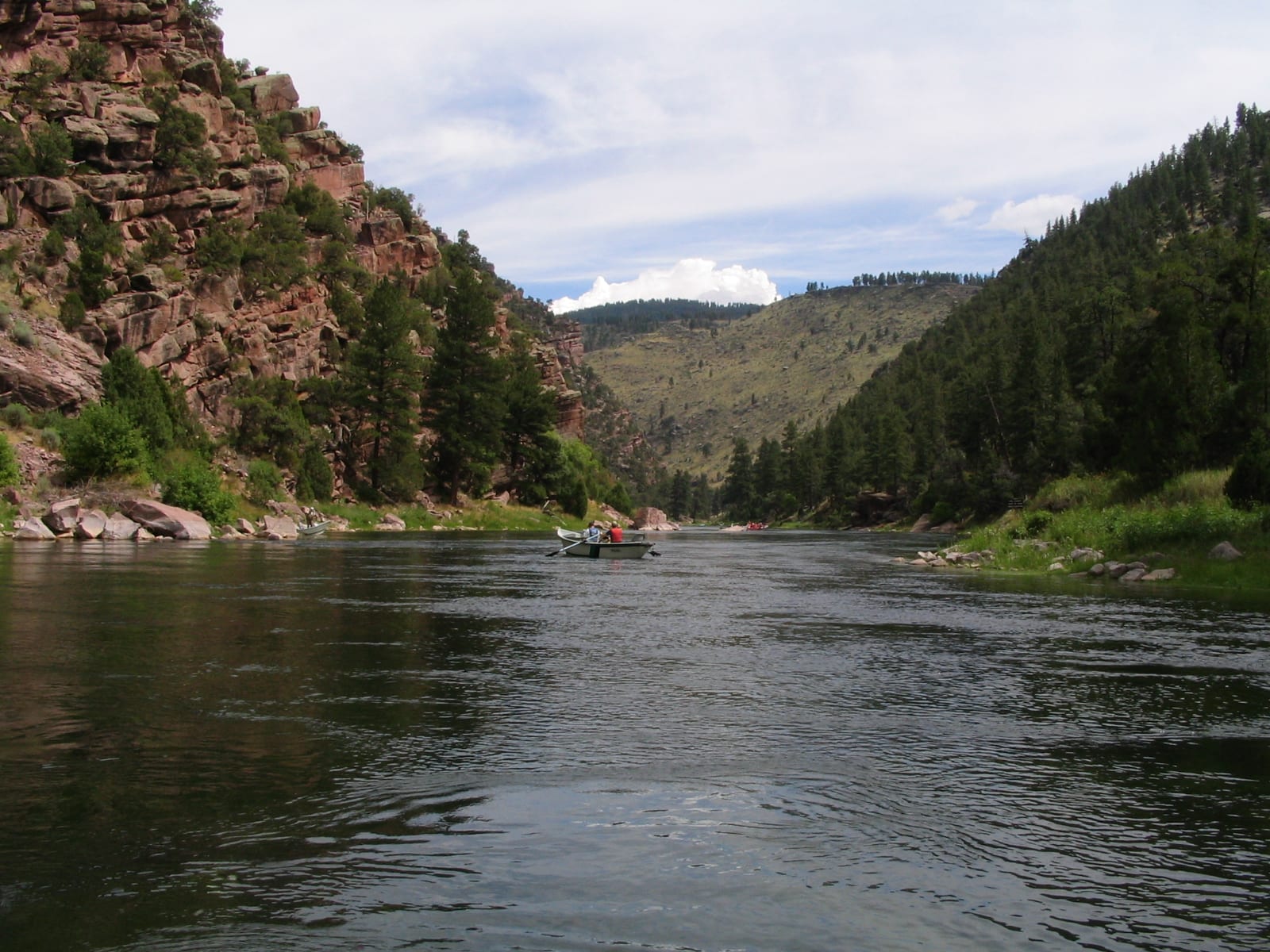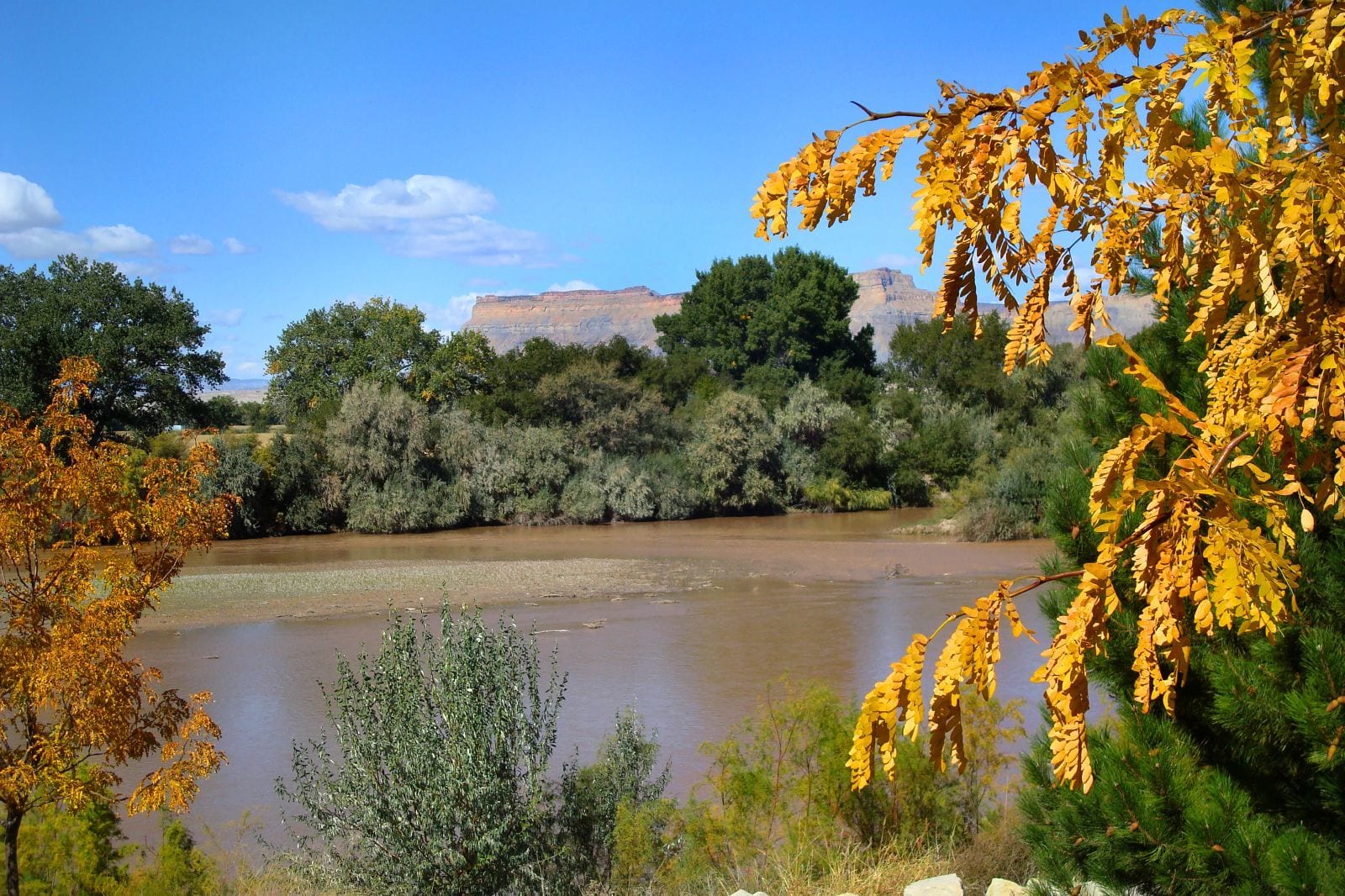 Details
Passes through:
Browns Park National Wildlife Refuge, CO
Dinosaur National Monument, CO
Dinosaur, CO
Bridger-Teton National Forest, WY
Daniel, WY
La Barge, WY
Fontenelle, WY
James Town, WY
Green River, WY
Flaming Gorge National Recreation Area, WY & UT
Jensen, UT
Ouray, UT
Green River, UT
Canyonlands National Park, UT
Length: 730 miles
Tributaries:
New Fork River
Blacks Fork
Henrys Fork
Duchesne River
Price River
San Rafael River
Big Sandy River
Tributary to: