Browns Park is an isolated oasis on the Green River, tucked between the Cold Springs and Diamond Mountains. It's hidden away in the northwestern-most part of the state, near the Utah and Wyoming borders. Situated in a secluded river valley, the region has long brought shelter for both humans and wildlife.
This part of northwest Colorado is a high desert environment, with adverse winds and little rainfall. Established in 1965, Browns Park's mission is to preserve the landscape for threatened species, migratory birds, and wildlife-dependent recreation. It's a unique national wildlife refuge with a rich history and is a perfect escape from city life.
The U.S. Fish and Wildlife Serve manages the refuge, which is one of eight in Colorado and over five hundred and fifty in the country.
Activities in Browns Park NWR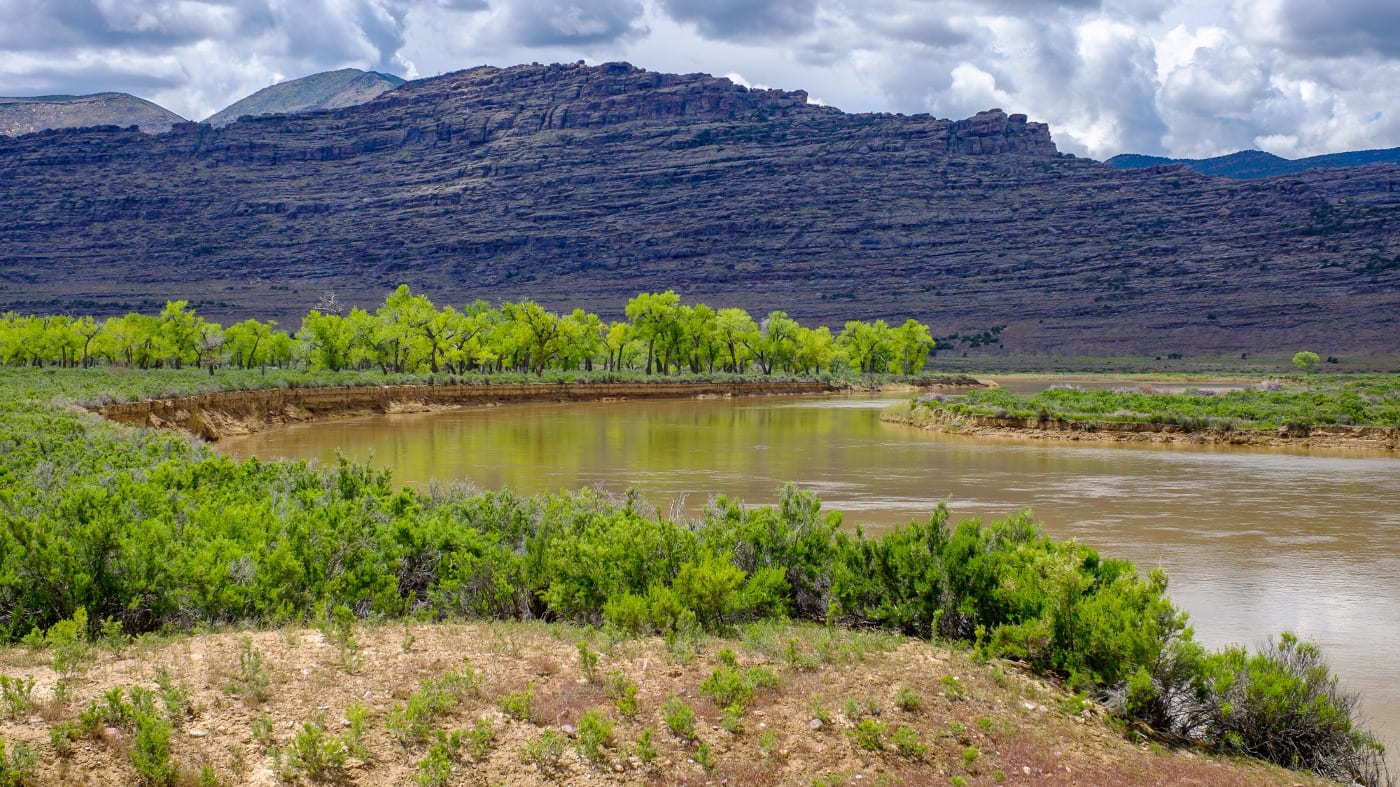 Boating: There are two boat ramps by each campground for wakeless watercraft, such as canoes.
Camping: Two riverside campgrounds are open seasonally from late May through September.
Read about the camping near Rangely and Dinosaur.
Fishing: There's a handicap-accessible fishing pier on Green River, where fishing is permitted.
Hiking: A beautiful hiking trail runs parallel with the Green River. Lookout points include Spitzie Wetland Overlook and Horseshoe Bottom Overlook.
Hunting: It's permitted in certain sections of the refuge during appropriate seasons. There's excellent waterfowl hunting within the park. A handicap-accessible hunting blind is available for use. Contrary to some belief, it does not threaten the wildlife population, rather manages a proper ecosystem, since many of the animal's natural predators are gone.
Wildlife Viewing: Take a nature stroll through the park to witness a vast number of migratory birds and native wildlife, including coyotes, rabbits, deer, and elk.
Details
Address: 1318 CO-318, Maybell, CO
Phone: 970-365-3613
Season: Year-round
Established: 1965
Acres: 12,150
Maps: (PDF)
Website: fws.gov/refuge/browns_park