Named for the river it lies along, White River City is a tiny populated place. There's no real town, the closest attraction is Rio Blanco Lake State Wildlife Area.
The rural community is located twenty-five minutes west of Meeker in Western Colorado. It's part of Rio Blanco County. It was incorporated in 1888 by the man pictured in the photos. Oil speculator, Ambrose Oldman wished that a railroad might come passing alone his town by the White River.
The town's founder operated his store along Piceance Creek until he made home in neighbor Meeker in 1895. There was a small community that had a schoolhouse by 1902.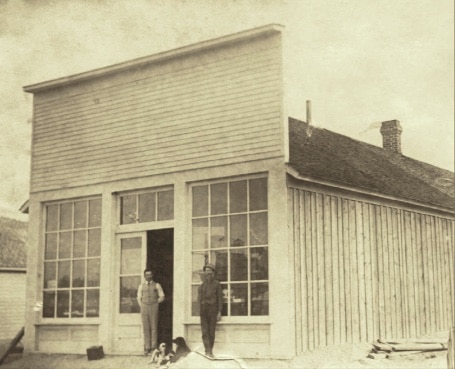 Main Attractions
Rio Blanco Lake SWA – This state wildlife area is popular for camping, fishing and hunting. Adults 18 and older need to have a valid Colorado fishing or hunting license to use. Some test their luck in the winter ice fishing.
Accommodations
Activities near White River City
Federal Lands:
State Wildlife Ares:
Towns: