Denver Botanic Gardens features North America's largest collection of plants from cold temperature climates around the world. The park is located a short drive from downtown in the Cheeseman Park area of Denver.
The facility contains a conservatory, lots of theme gardens, and a sunken amphitheater, which hosts concerts throughout the Summer. For dining, Offshoots at the Gardens features breakfast and lunch items, like fresh pastries and soups. The Monet Deck Cafe features burgers, salads, and sandwiches.
There are actually three locations for the Denver Botanic Gardens. York Street is the main one. The second, Chatfield, is near Chatfield State Park. This Littleton location features natural meadows and historic farm and homestead. And the last location, Mt. Goliath (on route to Mount Evans) is situated along hiking trails and features an a garden of alpine wildflowers.
During the month of December, the Gardens are open nightly and feature a winter wonderland glittering with lights.
Details
Address: 1007 York St, Denver
Phone: 720-865-3500
Season: Year round
Hours: Daily 9am-5pm
Website: botanicgardens.org​​
Popular posts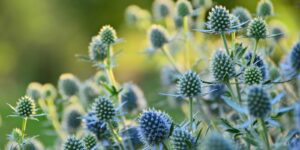 5 Peaceful Public Gardens To Visit In Colorado – Nothing quite clears the head like wandering a garden. The trees block the noise pollution of the cities and clear the air, providing a tranquil spot to enjoy with friends, family, or to get away from it all for a moment…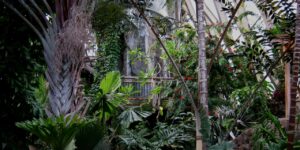 Wintertime Inside the Denver Botanic Gardens – See. Smell. Feel. Adore. Pathways lined with bright colors and delicate buds. Slim green shoots reaching for the sky. Children with curious hearts explore with delight. This oasis can be found in the city…