The Pumpkin Festival at Littletons' Chatfield Farms is a fun annual tradition that locals look forward to attending with friends and family. Enjoy hayrides, get your face painted, play games, look at antiques, and listen to live music before or after hunting to find the perfect pumpkin.
The 10-acre pumpkin patch and festival is open for one weekend only, Friday to Sunday, October 6th to 8th, 2023, from 9 am to 4 pm. Bring a wagon to lug your future jack-o-lantern home, and stay all day to enjoy all of the offered activities.
Pumpkin Patch and Corn Maze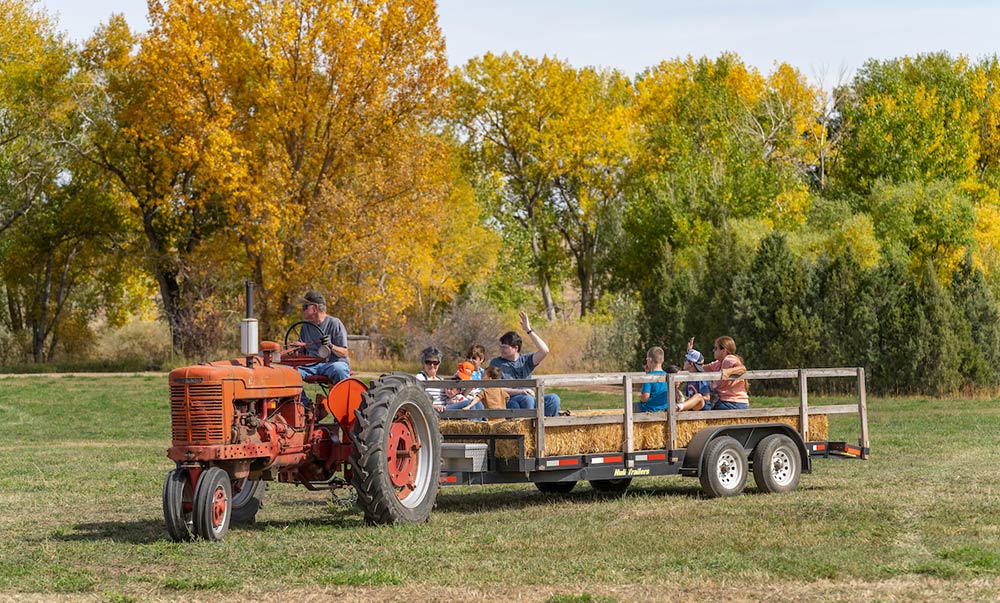 A "pumpkin daycare" is provided, so you don't have to carry your purchased pumpkin around while partaking in other activities. After exploring the festival, check out the rest of the 750 acres showcasing native plants, flowers, trees, and wetlands.
Admission to the event includes access to the pumpkin patch, corn maze, and all of the other set-up activities. Each child's ticket comes with a few carnival game tickets to get them started with some fun. Credit card payments are the only option for pumpkin sales, no cash.
Chatfield Farms is the second location for the Denver Botanic Gardens, the first being, its flagship York Street facility in Denver. Its third location is Mount Goliath Natural Area in Evergreen.
Littleton Accommodations
Read about the best hotels in Littleton.
Details
Address: 8500 W Deer Creek Canyon Road, Littleton, CO 80128
Phone: 720-865-3500
Dates: Friday-Sunday, October 6-8, 2023, 9 am to 4 pm daily
Website: botanicgardens.org/events/special-events/pumpkin-festival