Embark on an adventure deep into the animal kingdom at Seaquest Littleton, an interactive aquarium just outside of Denver in Littleton, Colorado. Seaquest hosts hundreds of creatures and critters from the dark depths of the ocean to sunny safaris and every habitat in between.
Exhibits & Activities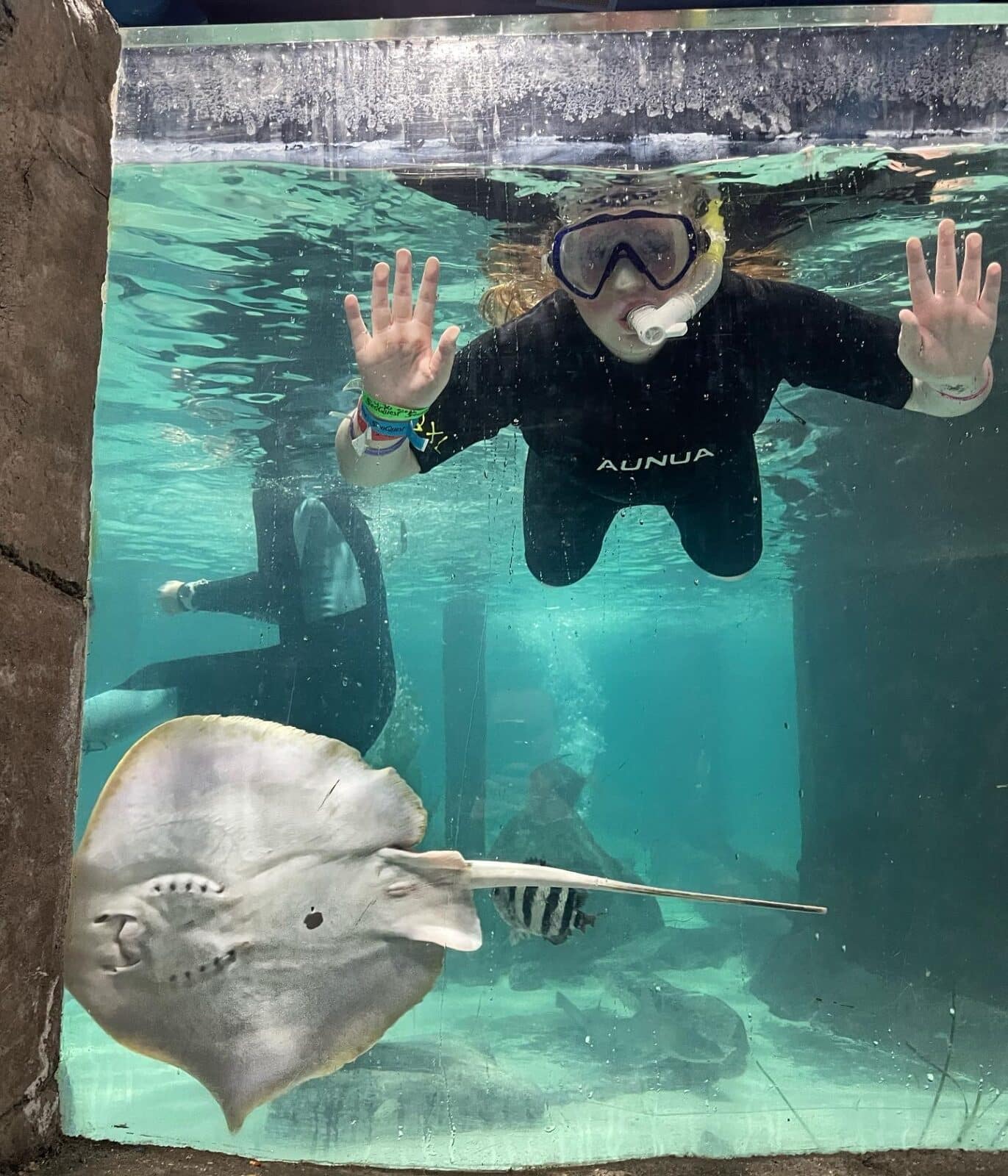 SeaQuest distinguishes itself from other aquariums by offering visitors a one-of-a-kind immersive experience that taps into all the senses. This aquarium features friends of all kinds; whether furry or feathered, scaled or slimy, in unique enclosures that mimic their native environments. Guests can explore these different exhibits and learn from their expert staff about the animals they care for.
General admission allows guests to tour the facility and engage with the animals in different exciting ways. Discounted tickets are available for children under twelve years old, adults fifty-five and older, college students, and military members.
For an enhanced experience, guests can add on adventures like snorkeling with stingrays, wallabies, and sugar glider encounters. Plus there are additional opportunities to feed, pet, and hold the animals.
Guests are encouraged to wear comfy clothes that they don't mind potentially dirtying during their visit, as animal interactions can sometimes lead to animal messes. For guests with sensory sensitivities, a modified experience is available monthly with reduced lighting, sound effects, and overhead announcements.
Party Under the Sea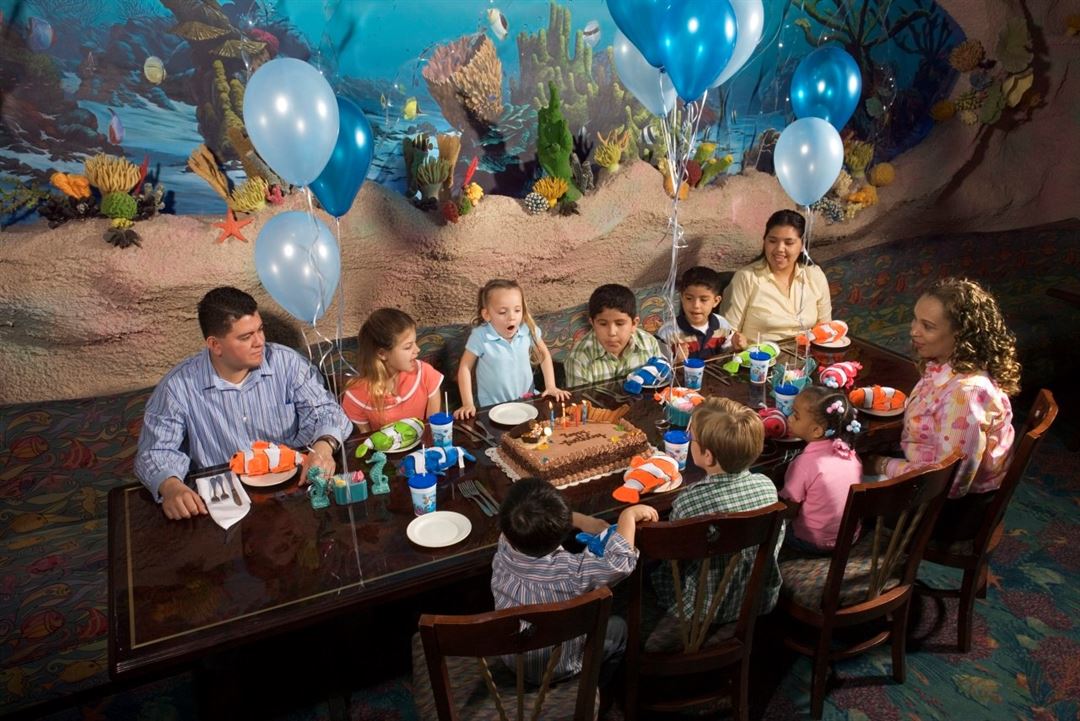 SeaQuest is the perfect location for parties and other private events, allowing children and adults to celebrate while surrounded by all their favorite friends from under the sea. Various party packages are available to accommodate any size of guest list and make every occasion memorable. Hosts can also add an appearance from a mermaid and/or pirate to their event.
Elevate any daytime event at SeaQuest by opting instead for an unforgettable night of fun with their Sleep with the Sharks Package. This allows groups to host a sleepover at the aquarium available to annual passport holders.
This once-in-a-lifetime experience includes the chance to interact with the nocturnal animals that live in the facility. Take part in the opening and closing routines of the zookeepers, feeding tokens, exclusive animal shows, and a late-night movie and popcorn. The cost to rent the facility covers up to 25 guests, with a per-person fee instituted for additional guests.
Field Trips & School Visits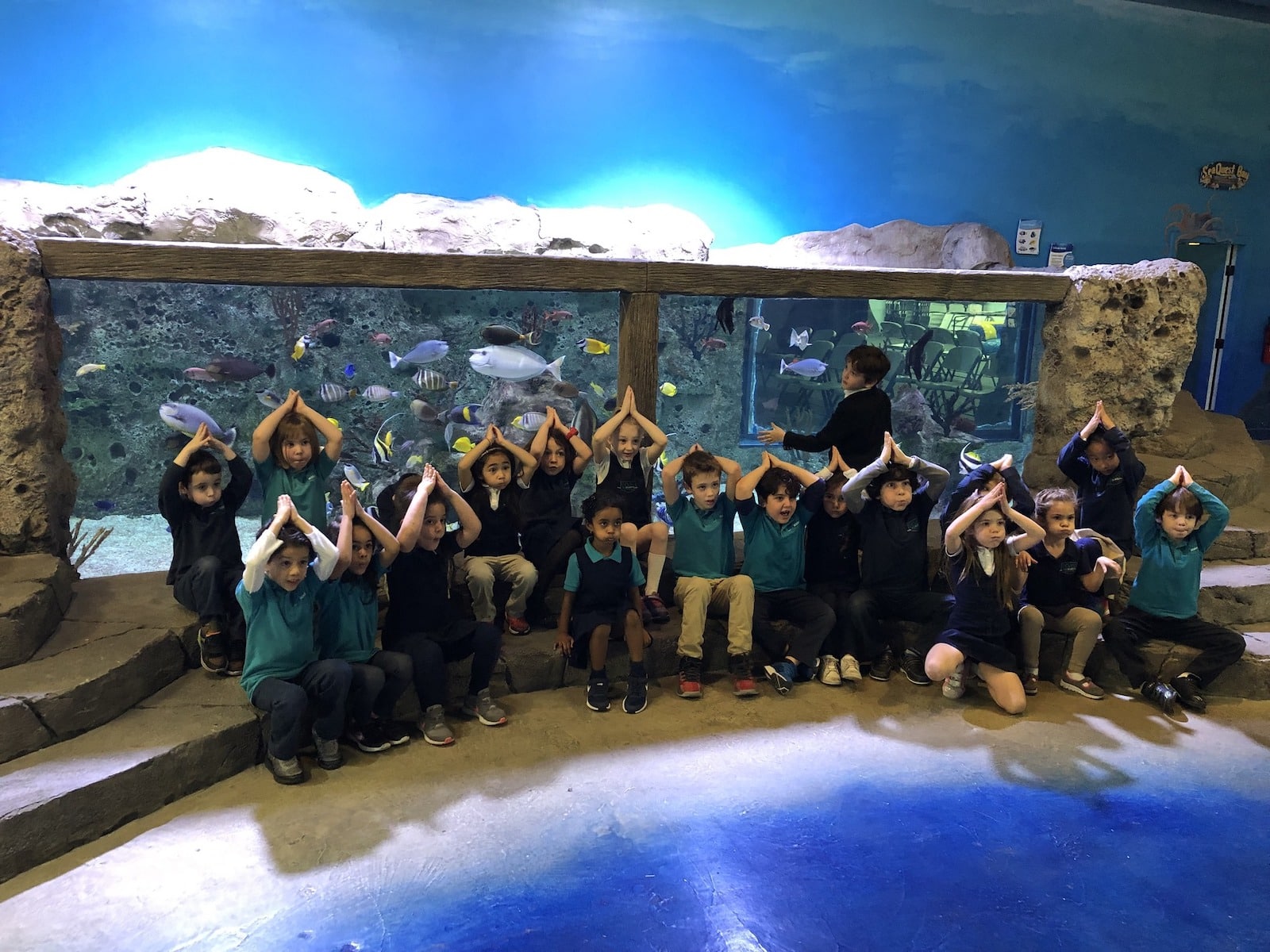 SeaQuest invited schools and students to explore its numerous educational offerings. Classes can enjoy a traditional field trip filled with hands-on learning experiences or a virtual adventure that's only a few clicks away on YouTube. On Mondays from 10 am to 2 pm, home-schooled groups and families can also reserve a spot via their website for an enhanced aquarium experience.
Bring SeaQuest to the classroom with their Animal Outreach Program. Teachers can choose from two available packages and an expert "animal whisperer" will visit for at least an hour during the school day with a few different animals in tow for students to interact with.
Aquarium Membership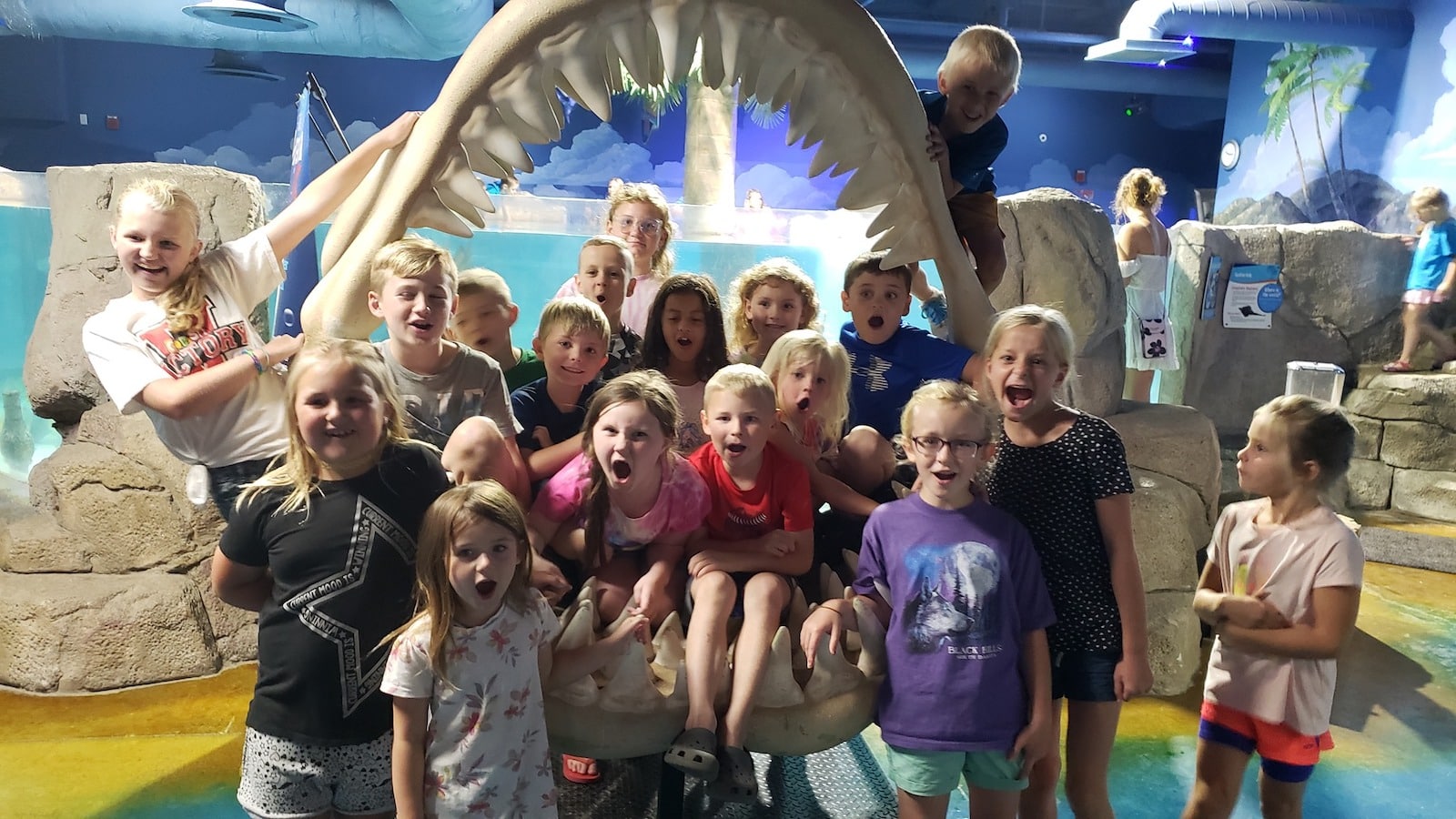 Enrolling in SeaQuest's annual passport program not only unlocks the Sleep with Sharks package, plus dozens of other unforgettable benefits. Passport holders can visit SeaQuest as many times as they'd like throughout the year at any of the ten locations across the country.
They also receive a discount on premium interactions on weekdays; discounted guest admissions, gift shop purchases, and party packages; exclusive promotions and events; and a free interaction during their birthday month.
Details
Address: 8501 W Bowles Ave, Littleton, CO 80123
Phone: 303-968-1340
Season: Year-round
Hours:
Monday – Friday: 11 am to 5 pm (Gift shop: 11 am to 7 pm)
Saturday: 10 am to 6 pm (Gift shop: 10 am to 8 pm)
Sunday: 11 am to 6 pm
Website: visitseaquest.com/littleton