Sand Wash Basin, an expansive area stretching 250 square miles, is isolated in northwestern Colorado. It's a remote area on the Colorado / Wyoming state line west of Craig, featuring the modern wild horse in abundance on its vast desert expanse.
It's located an hour from Craig; 30 minutes west on Highway 40 to Maybell, then another 30 minutes north. It's accessible only by high profile 4-wheel drive vehicles, far from civilization, offering some of the best chances to view wild horses in their native habitat.
Wild Horses on BLM Land in Northwest Colorado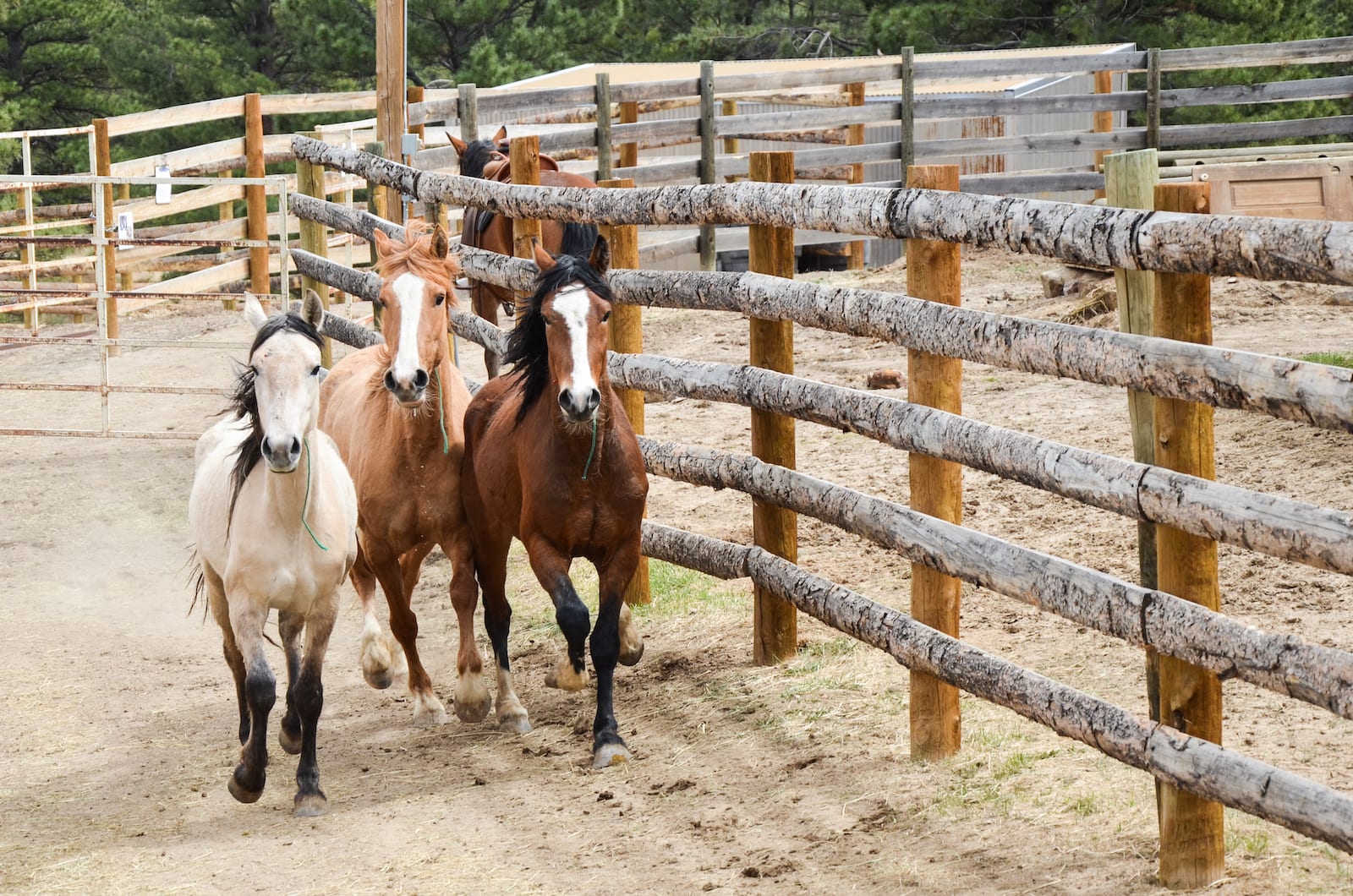 Horses didn't exist since the last ice age in North America when a small variety of horse disappeared along with many other mammals in the final days of the Pleistocene Epoch. Modern wild horses arrived with the Spanish in the early 1540s and were thought to have escaped around 1542, rapidly populating vast areas of the Great Plains and the Rocky Mountains.
Sand Wash Basin is free and open to the public, but the access roads are not maintained, which can often present challenges with washouts and deep ruts. Even the slightest rainfall can create muddy, slippery conditions that can quickly strand the best 4×4 vehicle.
Activities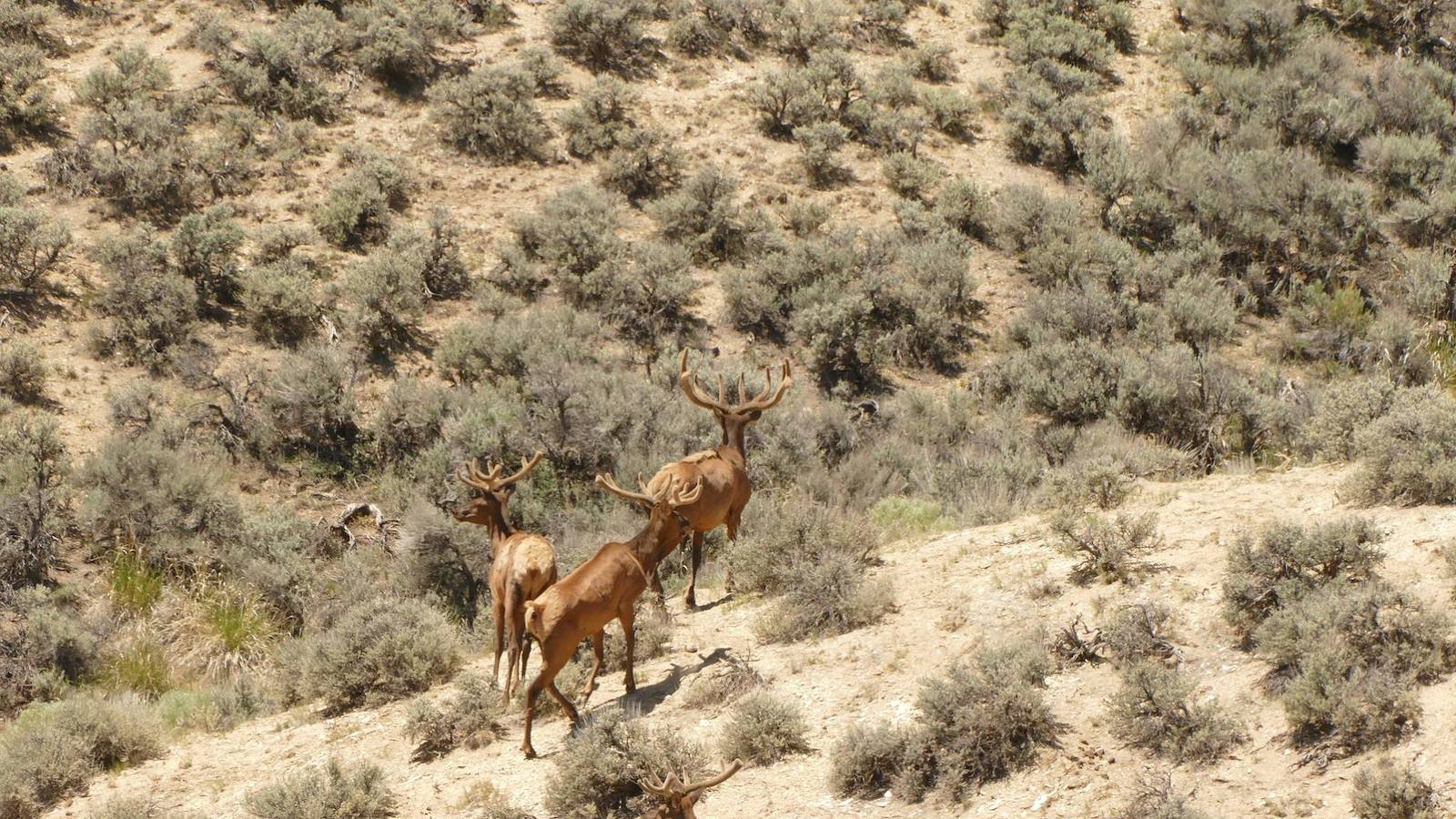 Camping – Rough camping is available but campers are encouraged not to set up near water holes where the horses often congregate.
Wildlife Viewing – It's important that horses be viewed only from a distance of at least 100 feet. These are wild animals and should not be approached, touched or fed. Many visitors quickly discover that while they made the trek to see wild horses, other wildlife also calls this vast refuge home.
Desert elk, mule deer, and pronghorn are coming sights. Foxes and coyotes hunt the desert for cottontail and jackrabbits, ground squirrels and prairie dogs. Eagles and hawks are often seen floating above the desert as they compete with coyotes and fox for the same prey.
Lizards, bull snakes and venomous rattlesnakes all call this desert home as well. Traveling to the upper rim of the basin travelers have encountered bobcats, mountain lions, and black bear.
Tips for Visiting Sand Wash Basin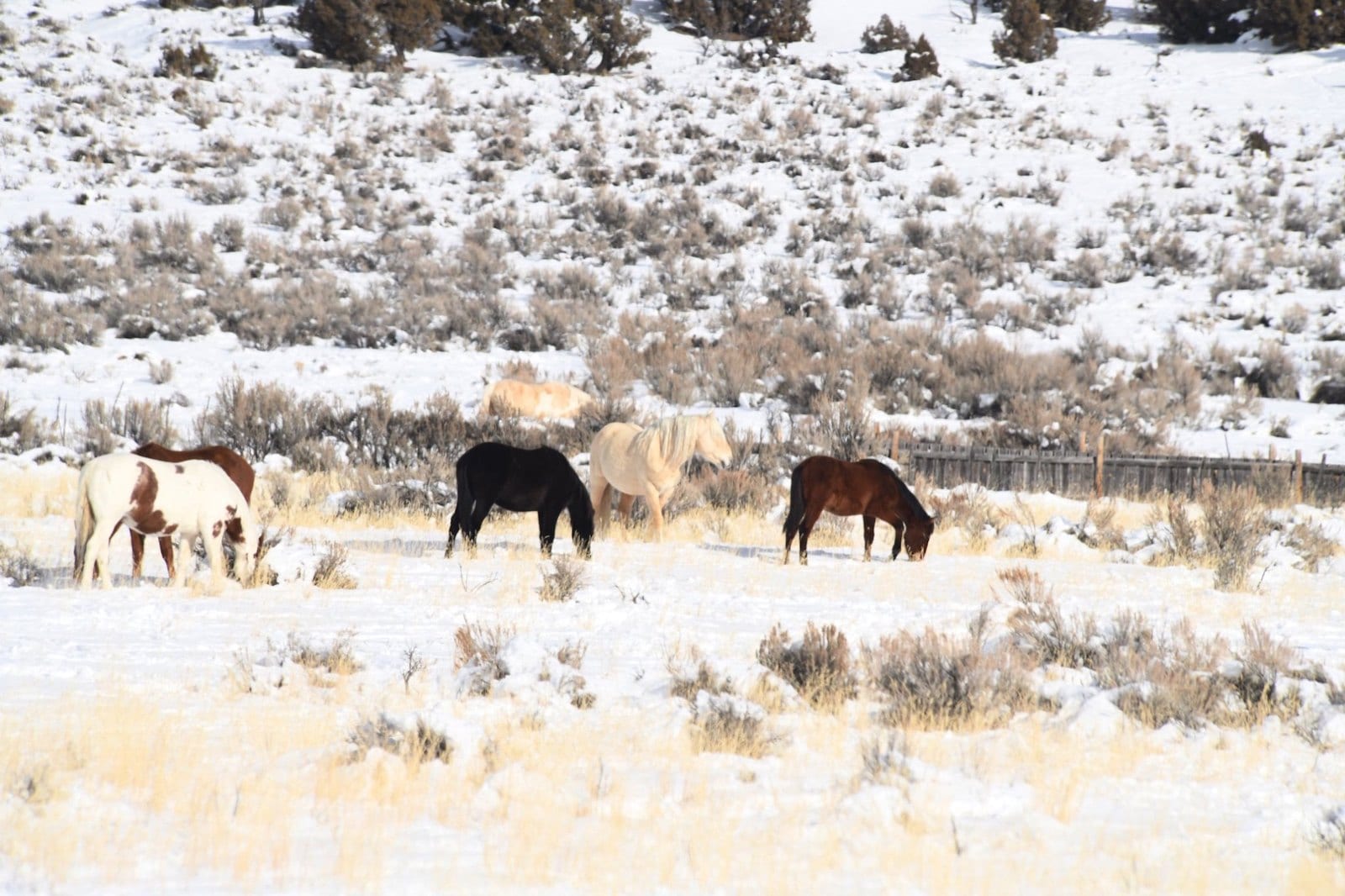 There is no potable water at the refuge so bringing your own is a must. Pack enough for a few days just in case your vehicle is stuck and you are stranded.
Dogs are welcome on a leash, but rattlesnakes are a serious threat to many canines and precautions should be taken.
The nearest place to stay aside from primitive camping is in Maybell, 17 miles south from the area.
More amenities are available in the larger town of Craig, 47 miles away.
Western courtesy calls for opening and closing any gate you encounter. If you find a wire gate or other enclosure open, you should shut it and report the opening.
Getting There
To reach the Sand Wash Basin drive west out of Craig on US Highway 40. Drive approximately 30 miles until you reach the junction with Colorado Highway 318 at Maybell. Take 318 as it veers northwest another 17 miles and you'll reach the entrance to Sand Wash Basin.
Details
Address: Co Rd 67, Maybell, CO 81640
Season: Year round
Cost: Free
Pets: Yes, welcome, watch for rattlesnakes
Website: sandwashbasin.com