Nestled in the quiet front range of Longmont, the Good Life Refuge provides a caring and safe home for rescued and rehabilitated farm animals from around the country. This non-profit animal sanctuary houses over sixty animals of various species, including horses, alpacas, pigs, cows, goats, ducks, and roosters.
The Good Life Mission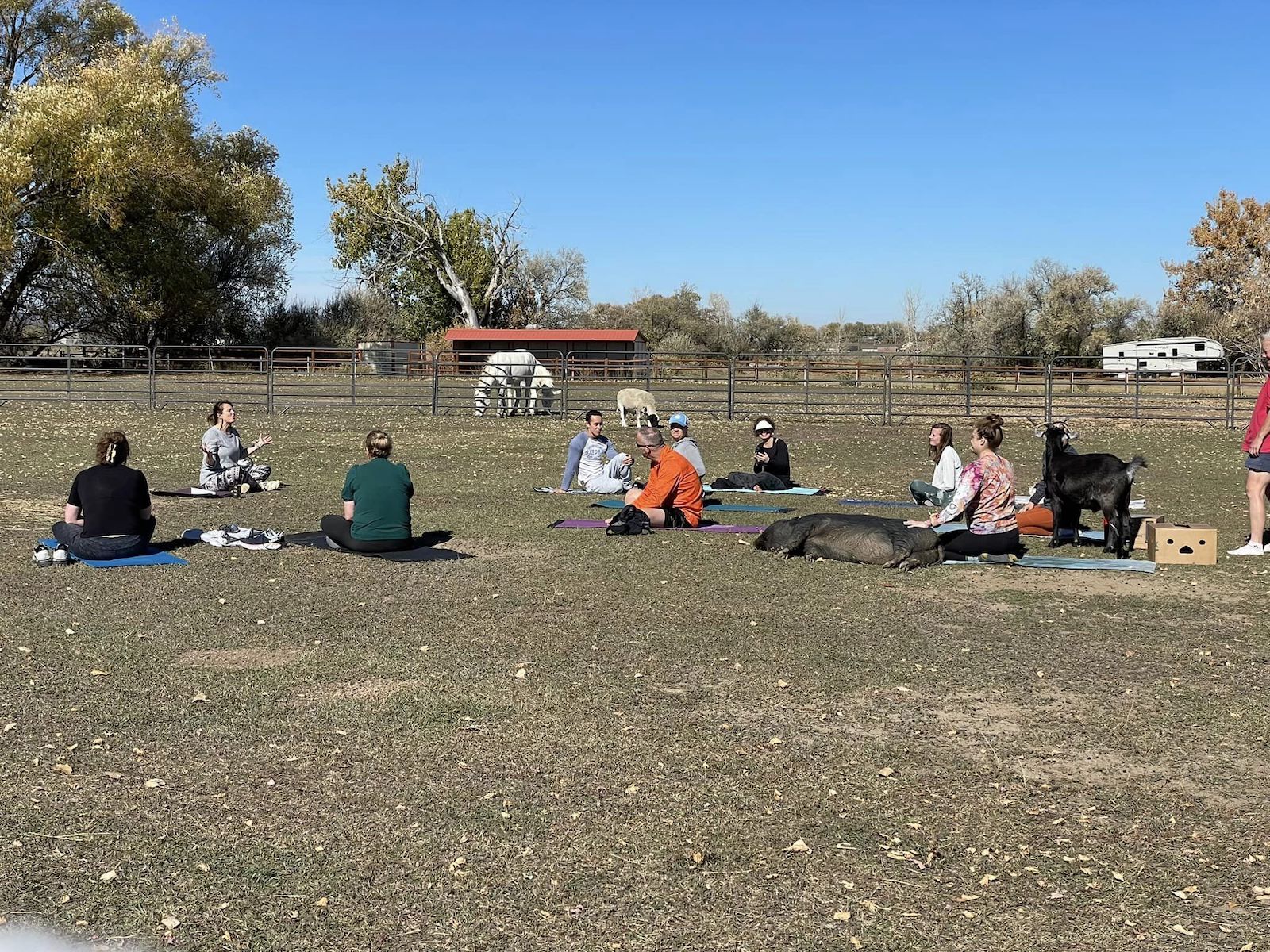 The Good Life Refuge is committed to providing its hooved and webbed-foot residents with kind and ethical care. Animals were rescued from abandonment, abuse, neglect, and other dangerous situations.
Along with ensuring that they receive proper medical attention and that their daily needs are met, the Good Life Refuge goes above and beyond to create an enriching environment for the animals to live out their days peacefully.
Through building connections in the community and championing plant-based lifestyles, the Good Life Refuge aims to create a world where all animals can live a good life.
Kindness Tours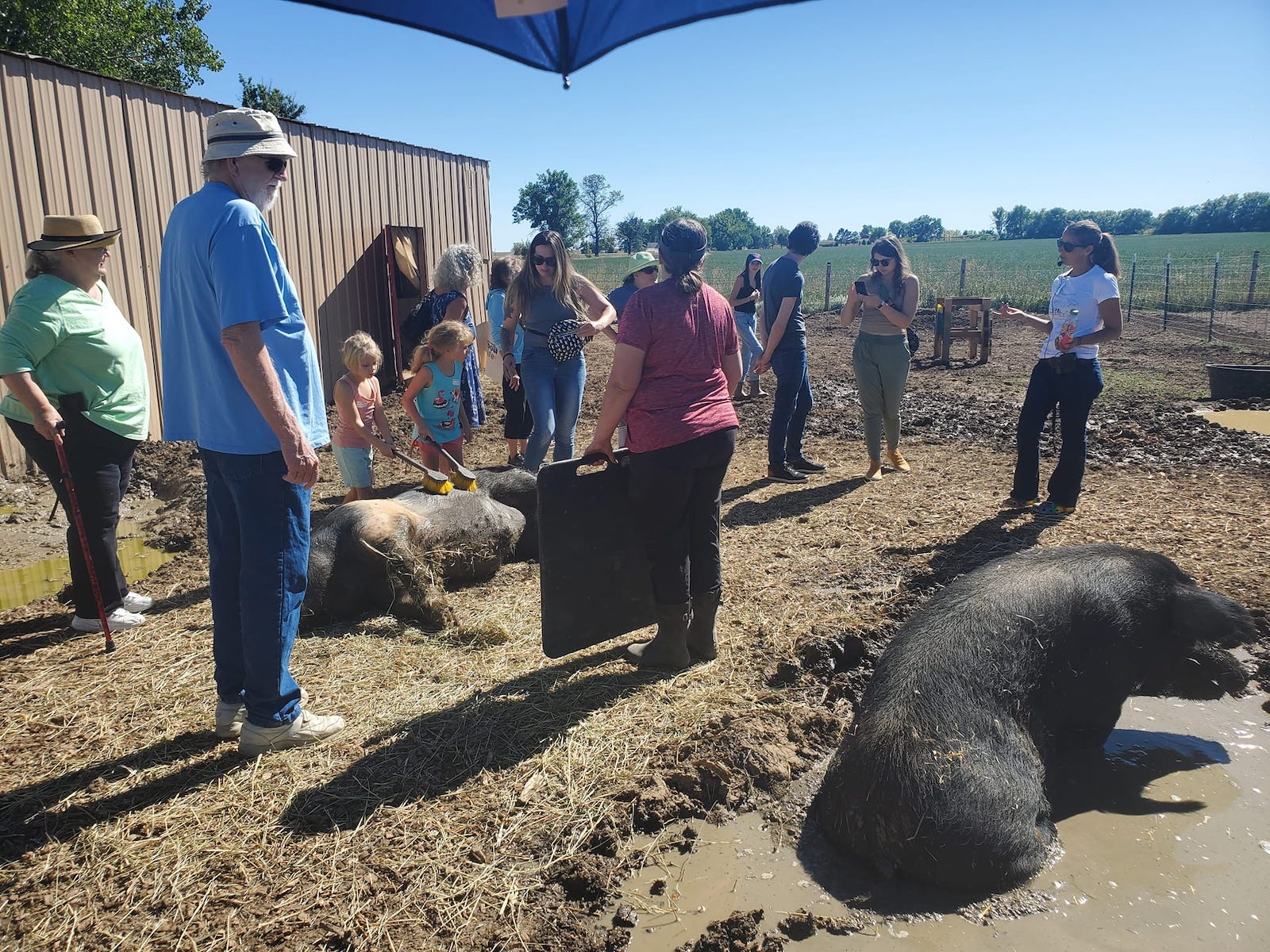 Visitors can reserve a spot on a "Kindness Tour" at the facility for a chance to interact with the animals and learn from expert staff about what a day at the refuge looks like. Guests are encouraged to come prepared with sunscreen, close-toed shoes, and comfortable clothes that they don't mind getting dirty.
Tours are available every Saturday at 11 am and 1 pm as weather permits and can be scheduled via their website or by calling the facility. Private tours can also be booked for parties of up to 10.
Events & Other Ways to Help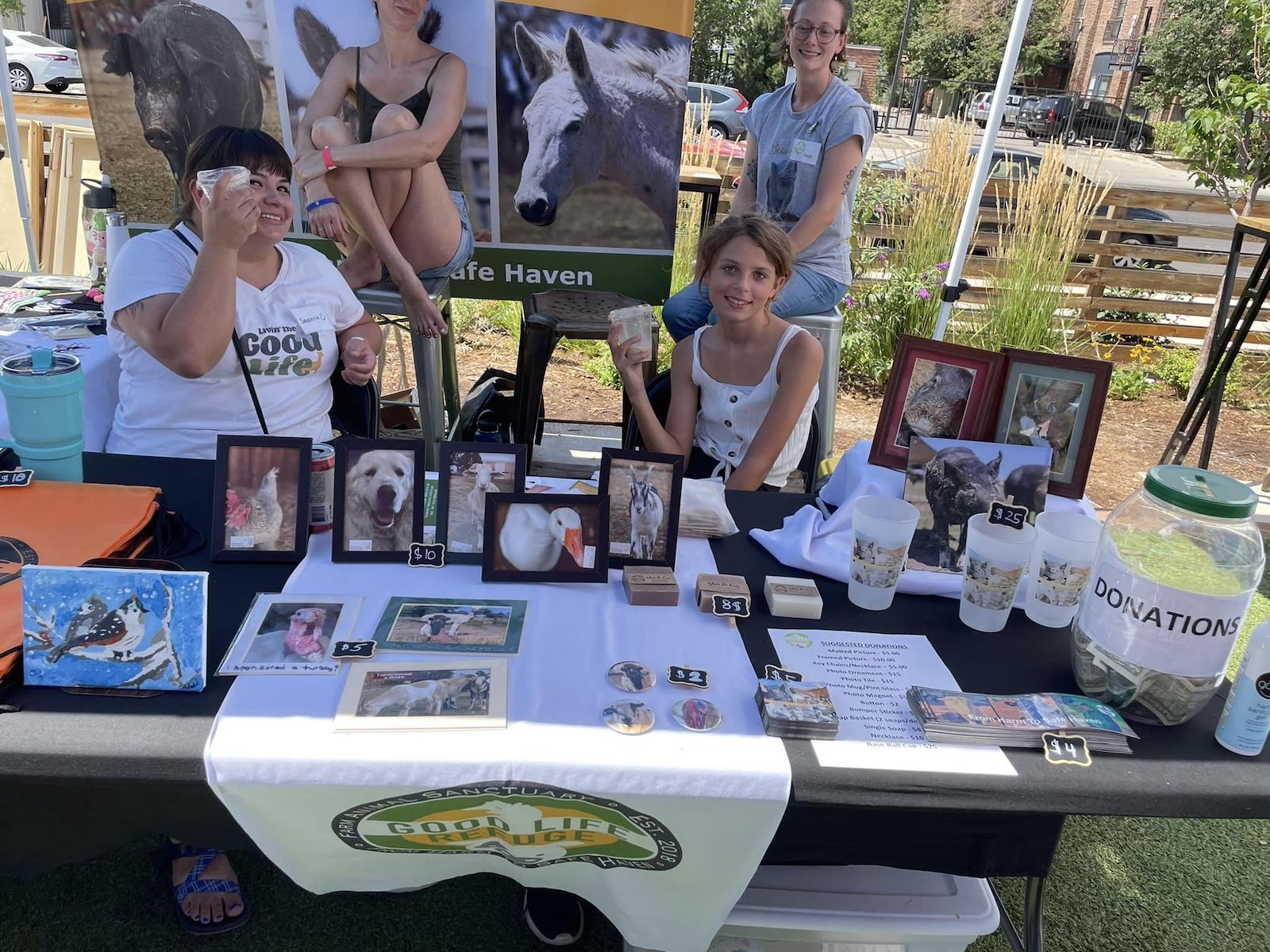 Along with tours, the Good Life Refuge hosts a variety of events throughout the year like yoga sessions, silent auctions, and family-friendly celebrations. Check out their schedule and social media pages for information about upcoming events.
For those who can't visit the farm but would like to help, monetary donations are greatly appreciated, or gifts of the necessary items requested on their wishlist.
Volunteers are always welcome and can apply online or in-person to join the team. Directly aid in animal care or contribute to community outreach and fundraising efforts through services such as grant writing, ad management, and event coordination.
The Good Life Refuge online shop offers a selection of stylish and quirky apparel at affordable prices. All proceeds from merchandise and events go directly to maintaining the facility and providing the highest quality of care for current and future animals under their care.
Details
Address: 13759 North 95th Street, Longmont, CO 80504
Hours: Not open to the public unless a tour or event is scheduled, call for more information
Phone: 720-204-8525
Website: goodliferefuge.org