Dedicated to protecting the natural landscapes for Colorado's native and migratory wildlife, the national wildlife refugees are a sight to behold. They are located around the state, offering hiking trails and some with an auto tour through their incredible landscapes.
List of 8 National Wildlife Refuges in CO
There are eight national wildlife refugees in Colorado, whose sole mission is to preserve the natural landscapes used for feeding, resting and breeding of local and migratory wildlife. The US has 560 refugees in the National Wildlife Refuge System. View all federal lands.
Map of National Wildlife Refuges in CO
Guide to National Wildlife Refuges in Colorado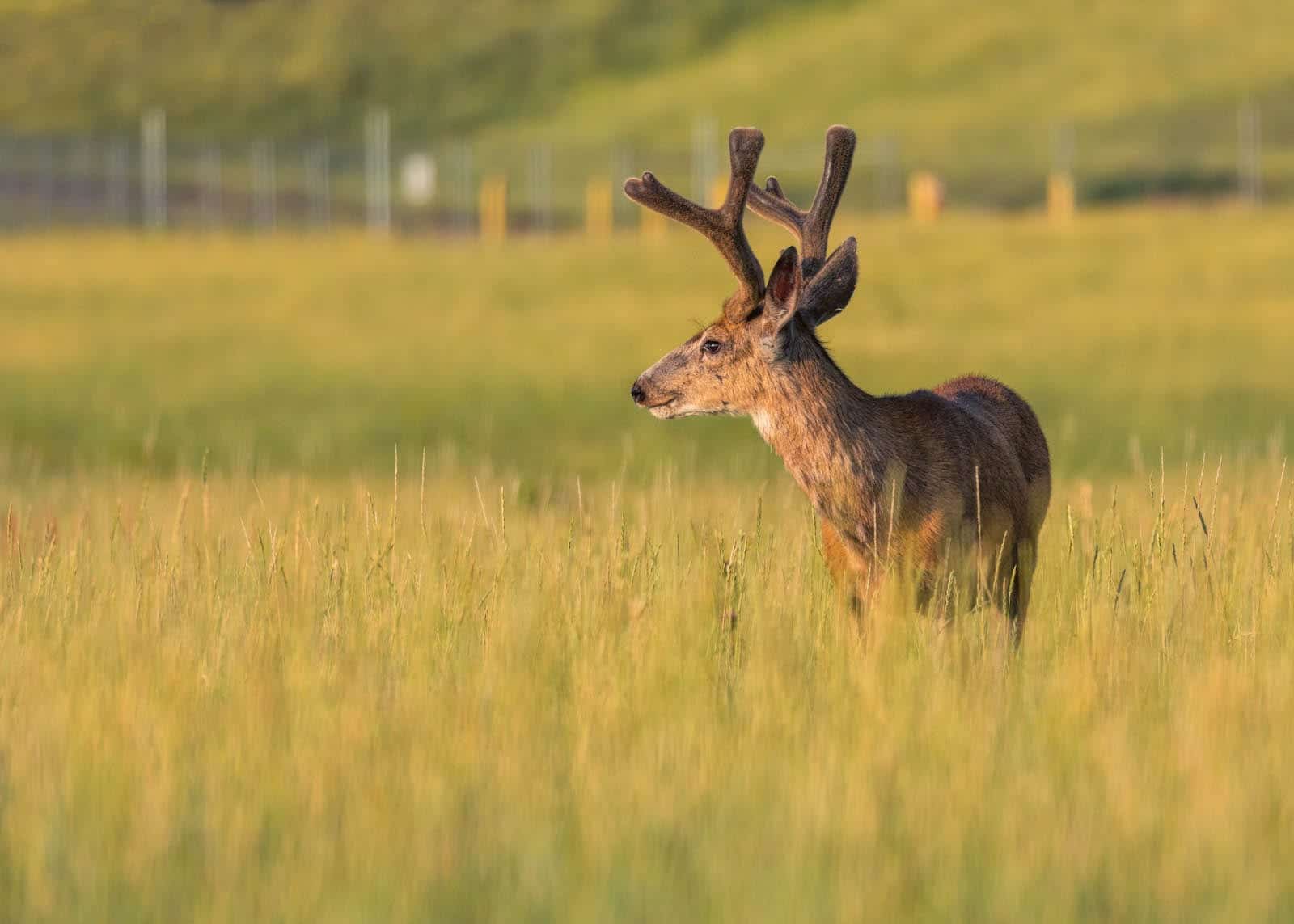 Colorado is home to some amazing wildlife species. The national wildlife refugees were set up to protect both local and migratory wildlife. Colorado is home to eight national wildlife refugees, located from the front range to the western slope.
Alamosa National Wildlife Refuge is located near Alamosa. This area encompasses 11,169 acres of land. The terrain spans across both desert and wetlands and is home to a large variety of wildlife including: migratory birds, elk, rabbits, coyotes, and deer. Hunting is allowed in this area with a license.
Arapaho National Wildlife Refuge is found in Jackson County. This area is home to many migrating waterfowl and is mostly comprised of wetlands. Fishing, hiking and hunting are permitted here.

Baca National Wildlife Refuge encompasses 92,500 acres in the San Luis Valley. This huge reserve is extremely important to migratory birds for breeding purposes. Elk hunting is popular here.
Browns Park National Wildlife Refuge is located in Moffat County. This refuge encompasses a river valley and high desert area. This refuge is a popular spot for boating, camping, hiking, fishing and hunting. There are also historical sites located here including an old school house.
Monte Vista National Wildlife Refuge is located also located near Alamosa in nearby Monte Vista. This refuge is made up of marshes, mountain prairie and wetlands. Many migratory birds, including Sandhill Cranes, come here to breed and are an awesome site to behold.
Rocky Flats National Wildlife Reserve is located on the front range in Golden. This reserve is located on top of an old nuclear weapons manufacturing plant. After years of mitigation and reconstruction is turned into a wildlife refuge. Many different species of animal can be found here including deer, black bears and mountain lions. This area is open to hiking and biking and offers gorgeous views of the Flat Irons.
Rocky Mountain Arsenal is located in Commerce City and is very close to Denver, making it especially convenient for local hiking and sightseeing. This area is located on top of an old chemical weapons arsenal that has undergone intense cleanup. Today visitors can find bald eagles, deer and bison. There is no hunting here, but visitors can purchase a fishing license.
Two Ponds National Wildlife Refuge is located in Arvada, a western suburb of Denver. This refuge encompasses a small lake and is home to a myriad of different animals including coyotes. Bird watchers will enjoy watching the great horned owls, great blue herons and snow egrets. A different points during the year Swainson's hawks make an appearance here. This refuge can get crowded, though its trails are popular year round for an after work hike, or weekend birdwatching.
Enjoy Colorado's designated national wildlife refugees. Please respect the wildlife and do not approach them. It's best to travel with a friend, especially if on the lookout for larger mammals like moose, common in the Arapaho National Wildlife Refuge in North Park.
Latest in Federal Lands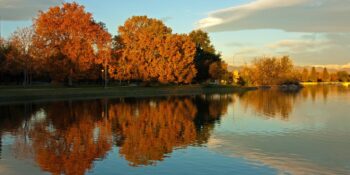 Gorgeous aspen groves, tons of festivals and events, as well as numerous outdoor activities make Colorado…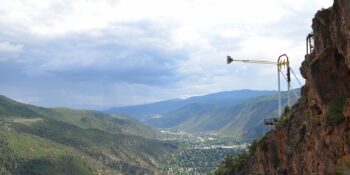 Anchored by its plentiful hot springs and stunning canyon, the historic town of Glenwood Springs features…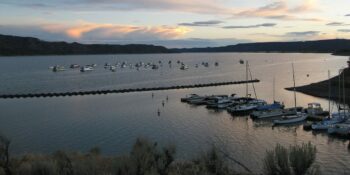 Colorado boasts some pretty big lakes and reservoirs within its state lines. From the eastern plains…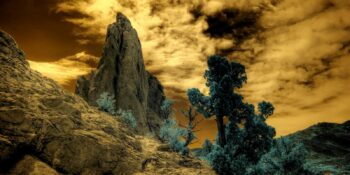 If you've never been to Colorado, you are missing out on some of the most gorgeous,…
View more Federal Lands articles
Other Federal Lands