People once thought of Colorado as cowboys and ski resorts, today it's big, bushy green plants and clouds of cannabis smoke. Make your trip to the "highest state" complete with an insider's tour of real commercial grow houses, dispensaries, and everything about marijuana.
Marijuana Dispensary & Grow House Tours
Go behind the scenes of the rapidly growing, wonderful local world of cannabis. Be mesmerized at thousands of plants growing under industrial strength HID lights, learn from true pros the subtle differences in buds, and get VIP treatment at dispensaries.
You must be 21 years or older to attend these tours, with a valid state or government-issued ID.
Guide to Marijuana Tours in Colorado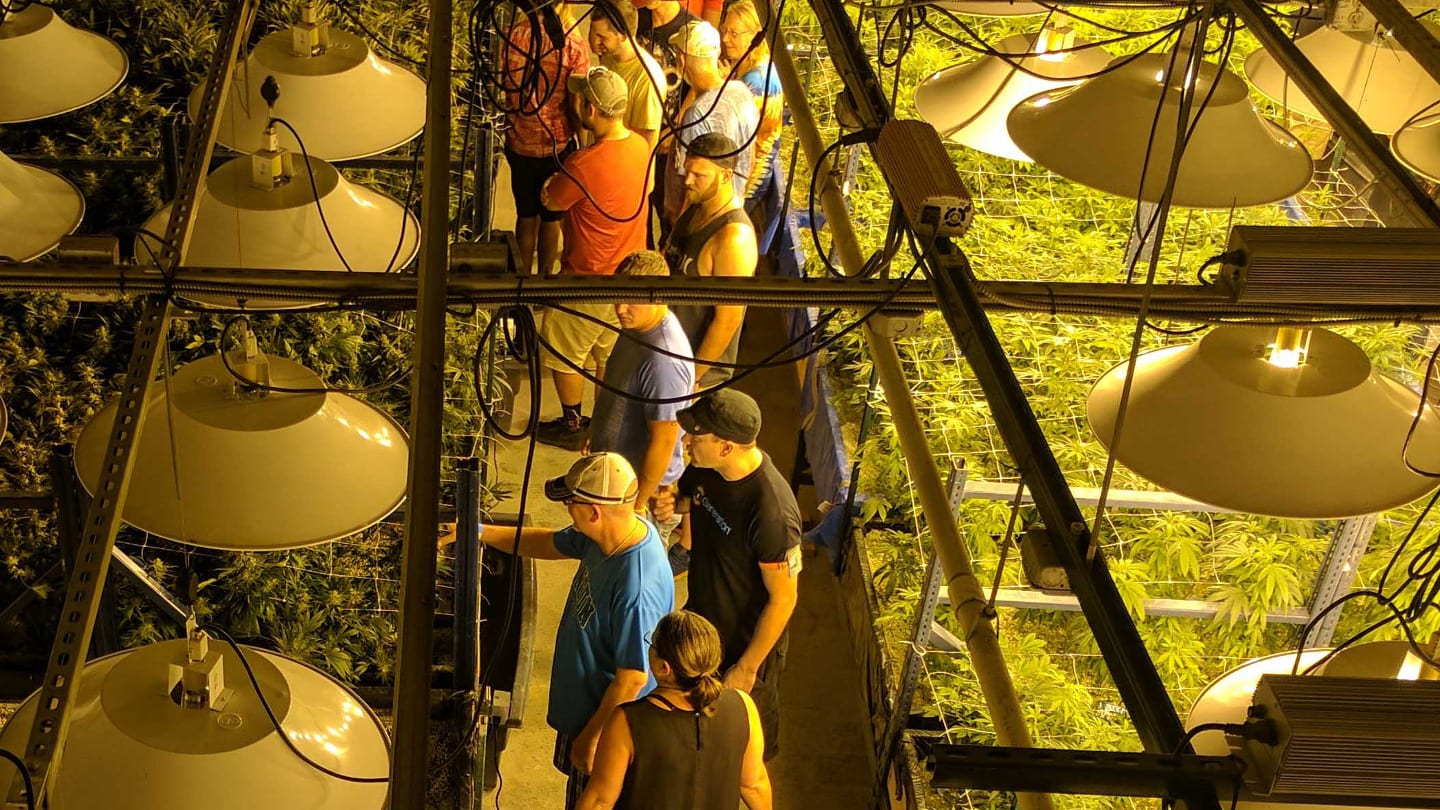 Colorado has long been a 420 friendly state, with its laid-back culture and progressive attitude. Few were surprised it became one of the first states (along with Washington) to legalize recreational use of marijuana in January 2014. Now you can experience both public group and private marijuana tours in Denver, year-round.
While most long-time residents were already pot-friendly, with over a decade as a medical marijuana state (since November 2000), outsiders took notice. People moved to CO in record numbers. Some looked to join in the growing industry, while others just heard about how great Colorado is from all the additional media attention.
Guided Pot Tours in Denver
Whether you're coming to Colorado in the summer or winter, spring or fall, or already live here, it's worth your time to explore the cannabis industry. Educate and entertain yourself during these historic times because great memories are the best souvenirs.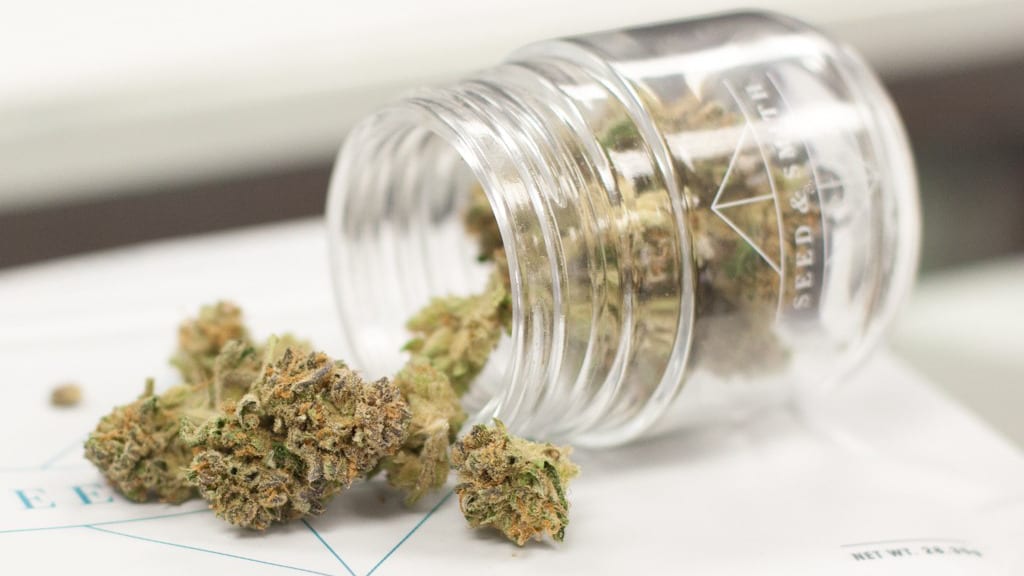 Tours are led by experienced guides, who will ensure your safety and make sure everyone has a good time! They are available year-round in Denver, throughout the week, morning and night, depending on what you're looking for.
Cannabis and wellness have long been interlinked. Uncover the health and therapeutic properties of the plant, the science of the human endocannabinoid system, the latest consumption methods, as well its long history, and its current legal status. Learn the entire process from "seed to sale."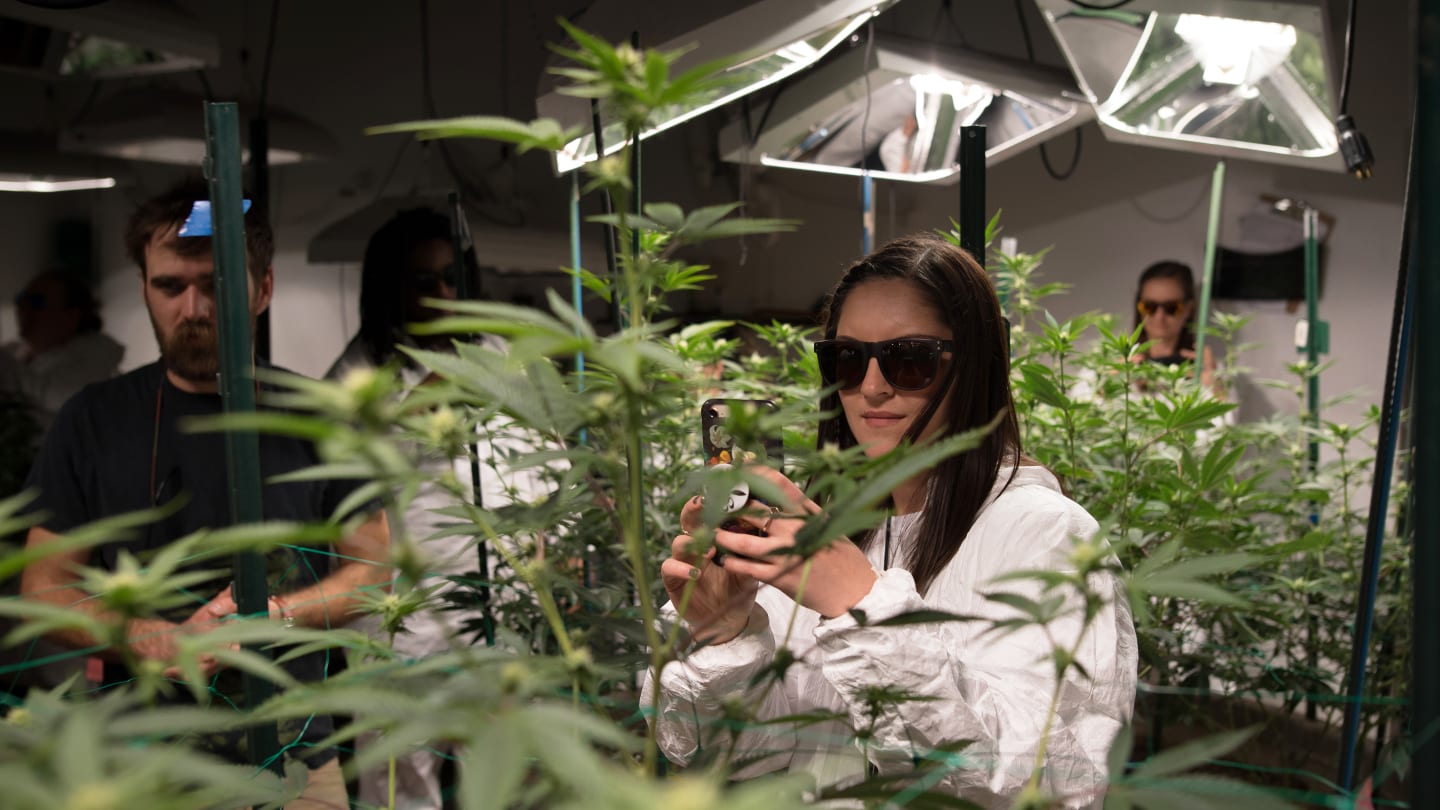 Cannabis has come a long way since its underground days in years past, in terms of everything from THC strength to intake varieties. Marijuana strains are stronger than ever, and concentrates are among the most popular forms of enjoying the plant today. Learn firsthand the different extraction methods and concentrate types on Colorado's marijuana tours.
Colorado Marijuana History
Colorado's legal marijuana scene has grown rapidly in the last couple of decades. It's one of the leading states in the country on the subject, and probably the best known for cannabis-related tourism.
California was the first state to legalize medical marijuana in 1996. Colorado followed four years later in November 2000. It would be fourteen years of learning, regulating, and living with "legal" pot in a sense before it became permitted for everyone 21+ statewide.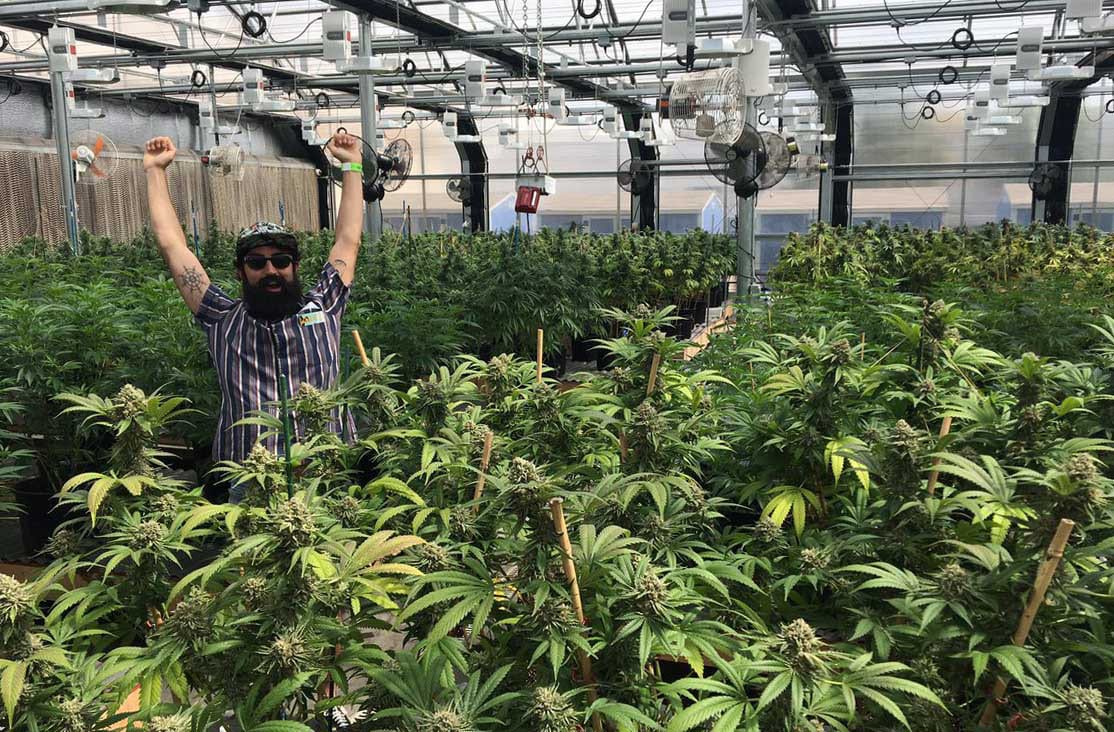 In January 2014, Colorado and Washington became the first two states to begin openly selling marijuana on a recreational level. And with that simple law, the flood gates opened.
Colorado's economy boomed, especially in terms of real estate, with everyone wanting to come and see if they could strike it rich in the new industry, called "green gold". All the national exposure Colorado got in the media, sent others flocking here, some not caring at all about cannabis, only everything else the wonderful state offered.
Commercial marijuana tours soon followed, guiding the new wave of green tourists behind the scenes. There are now numerous companies offering a range of experiences.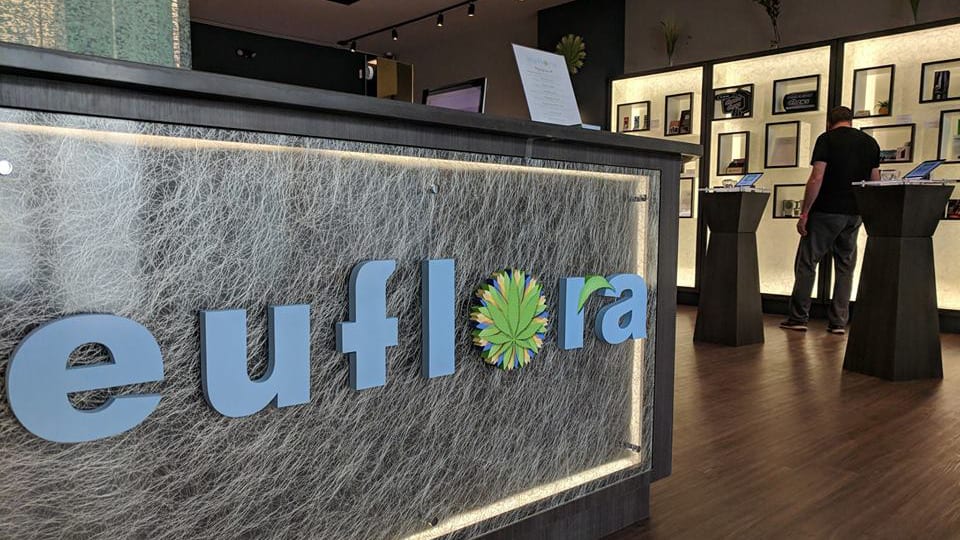 420 tours include everything from cultivation facilities to cannabis cooking classes and CBD-infused massages. If you want to discover what's leading the development of Colorado's future, be sure to reserve your spot on a marijuana tour.
10 Moments You'll Have On A Colorado Pot Tour
Welcome to Denver, the Mile High City and the cradle of marijuana legalization in the USA. Get out there and explore the weedscape. If you've never hotboxed a limo bus with 10+ strangers before, this is your chance.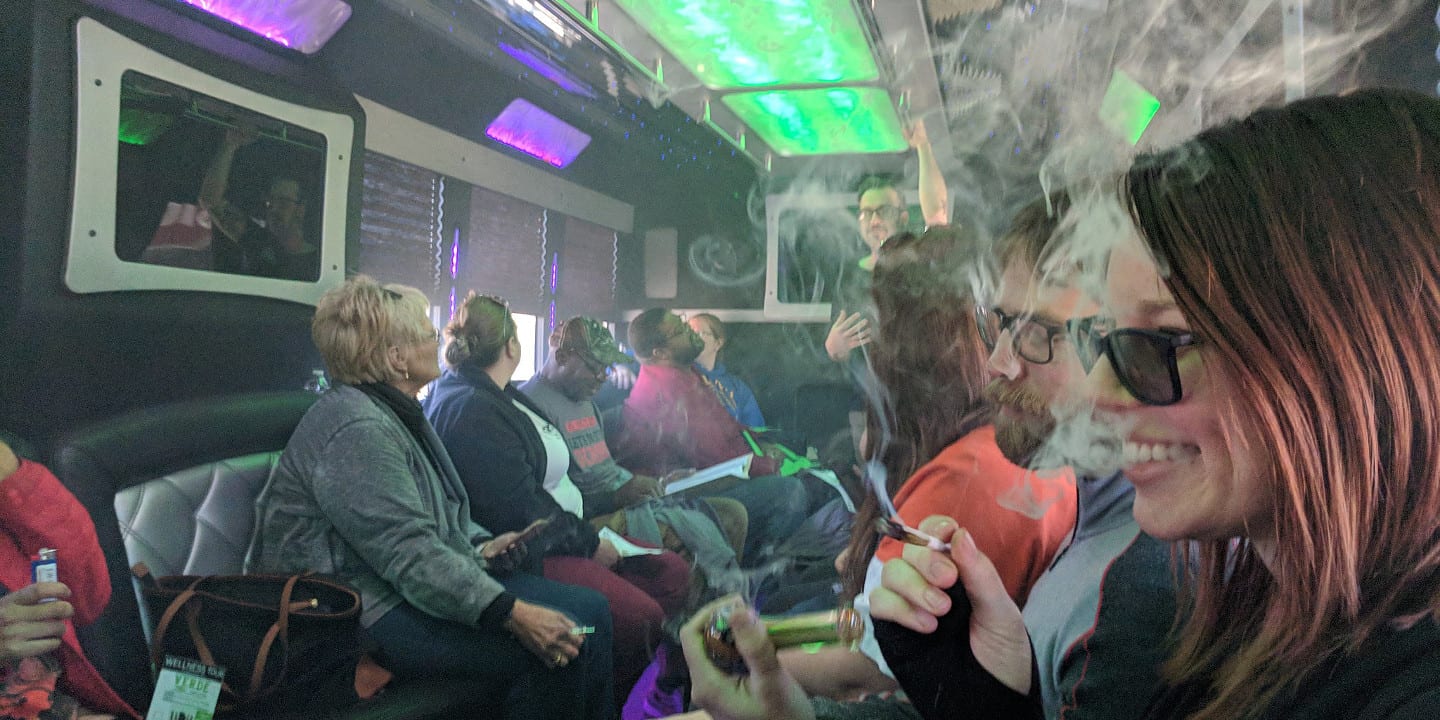 You're bound to have some truly unique moments on a 420 cannabis tour.
1. You'll get passed joints from both directions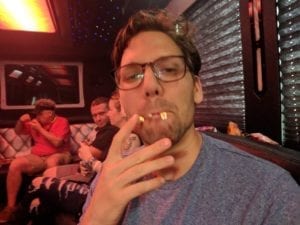 As the 420 tour bus starts rolling, all guests are invited to take out their personal stash and light it up. Guests are also encouraged to share with others and try something new. Standard smoke circle etiquette applies — puff, puff, pass to the left. Clockwise, my friends.
However, the rotation often gets jumbled once multiple pre-rolled or hand-rolled joints are in circulation. It's not uncommon to find yourself at the crossroads of the hot box, with offerings being passed to you from both sides. Take both. Smoke both. At the same time if you want. Or just pass. Do you.
2. You'll toke with a grandma from Texas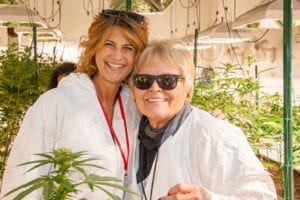 Pot tours attract people from all walks of life. It's impossible to generalize about who you'll meet onboard. Passengers range from 21st birthday revelers from Utah to a senior couple from Texas celebrating their 40th wedding anniversary.
Cannabis is the most social plant on the planet. It's the great equalizer. Sit back and admire the diversity of the group sharing this experience. You'll see all skin tones and hear all kinds of accents. Branch out and make a new friend — that's what travel is about.
3. You get plant sex ed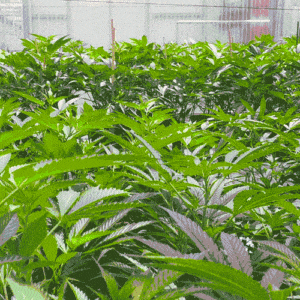 Once you're in the grow facility, take a trip down junior high memory lane with a sex education crash course. Your cannabis tour guide will break down the reproductive ins and outs of cannabis cultivation. Find out why the grow facility is a girls-only zone and what would happen if male plants were to invade it.
Learn how to identify a female plant versus a male plant and how they keep it a female-only zone.
4. You'll discover what terpenes are
What gives different strains of weed their subtle differences in aroma and effect? The answer is terpenes — the natural essential oils that occur in cannabis and many other botanicals.
A 420 tour is the perfect place to follow your nose to a new favorite strain and find out which terpenes appeal to you.
5. You'll help other travelers celebrate a big day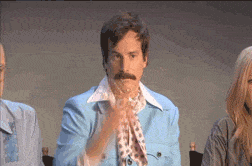 Chances are high that you'll be sharing your tour with a group that's celebrating a milestone. We see all sorts of merrymaking from bachelor parties to 30th birthdays to high honeymooners.
Another fun one is retirement kickoff after decades of being drug tested as government officials, pilots, military, law enforcement, truck drivers, health professionals, etc. Now it's finally time to cut loose. It's their party and they'll get high if they want to.
6. You'll compare dispensaries to big-name retailers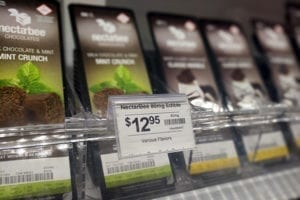 Most pot tours always include a stop at a premier Denver pot shop. Tours visit the whole spectrum of dispensaries, from local "mom and pop" shops and artisanal boutiques to the largest of corporate chains.
Tour guides will prep you for each retail experience with an analogy to familiar retailers. Depending on which tour you're on, you'll see inside the "Apple store of cannabis," with its chic tablet displays, or the "Ikea of weed" where shoppers pass through the entire maze of merch before exiting the store.
7. You'll try all-new forms of weed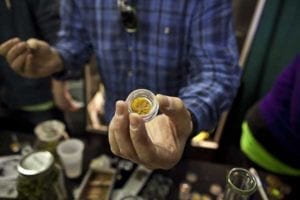 Before each dispensary stop, the tour guides will hand out a special menu of discounted packages for guests only. These bundled deals are designed to encourage you to try something new. You're likely to find an edibles pack, a flower (bud) pack, and a vaporizer pack to get you started on vaping cartridges of oil.
For many, vape pens are the first step into the wondrous smoke-free world of concentrates. From there, expand your horizons by dabbing for the first time and exploring the terpene-rich properties of live resin.
8. You'll lose track of space and time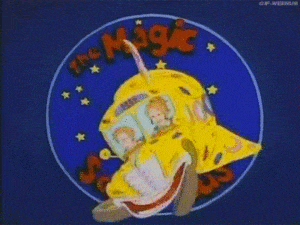 After spending long enough on the 420 bus, you'll realize that The Magic School Bus wasn't a fictional cartoon after all. It's real, and you're on it. Ms. Frizzle is standing right there, dressed as a tour guide and dropping pearls of cannabis knowledge all over the place.
Speaking of place, where exactly are we? Is this bus still in Denver? What time is it? As the THC kicks in, your sense of orientation may get a little hazy. Let it. You're on vacation, you're in Denver, and you're getting the full Mile High experience.
9. You'll hear personalized restaurant recommendations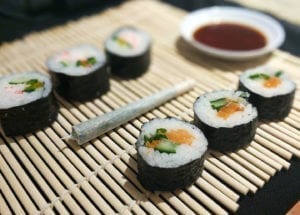 On the final leg of the tour, the munchies start to kick in. There's a snack for that. The tour guides have you covered as far as Denver restaurant recommendations go.
Your tour team is a pack of hungry locals who know all the hot spots. They'll even customize recommendations based on your location and tastes. Craving tacos? Orale pues. Feeling sushi? Learn to roll it. Looking for the best ice cream? You got it, Little Man.
10. You'll get adopted into the 420 Family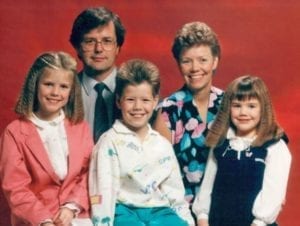 Maybe you're lucky enough to have 420-friendly parents. Maybe you're even luckier and your mom or dad is here on the weed tour with you. If not, that's okay. At the end of the ride, you'll learn that you've been adopted into the 420 Family.
The perks are many. No awkward family photos are required, plus you can come back for special deals and discounts on your next experience. You can also pass on your newfound knowledge and advice to the next generation of our ever-growing clan.
The world of cannabis has grown rapidly in the last decade and continues to evolve. Puff puff pass one to the future!
Latest in Marijuana Tours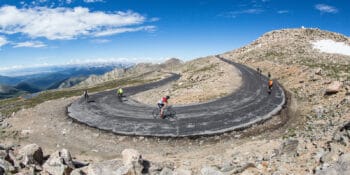 Colorado is known for a lot of things, but most of the world probably thinks of…
Related Activities