Over the past few years, Denver has quickly landed itself on the foodie scene with national recognition from major food and travel publications and the highest accolades from the James Beard Foundation. Keeping up with new restaurant openings in Denver has become a hobby for most and a full-time job for some.
With the rapidly changing culinary scene Denver finds itself in, these are some of our favorite restaurants in the city right now, from A to Z. You can count on a great meal at each of them. We've also complied the best steakhouses in town, as well as a few of the more famous restaurants if you're looking for a classic evening out.
Here are among the top restaurants in Denver, CO, in alphabetical order:
1. 12@Madison – 1160 Madison Street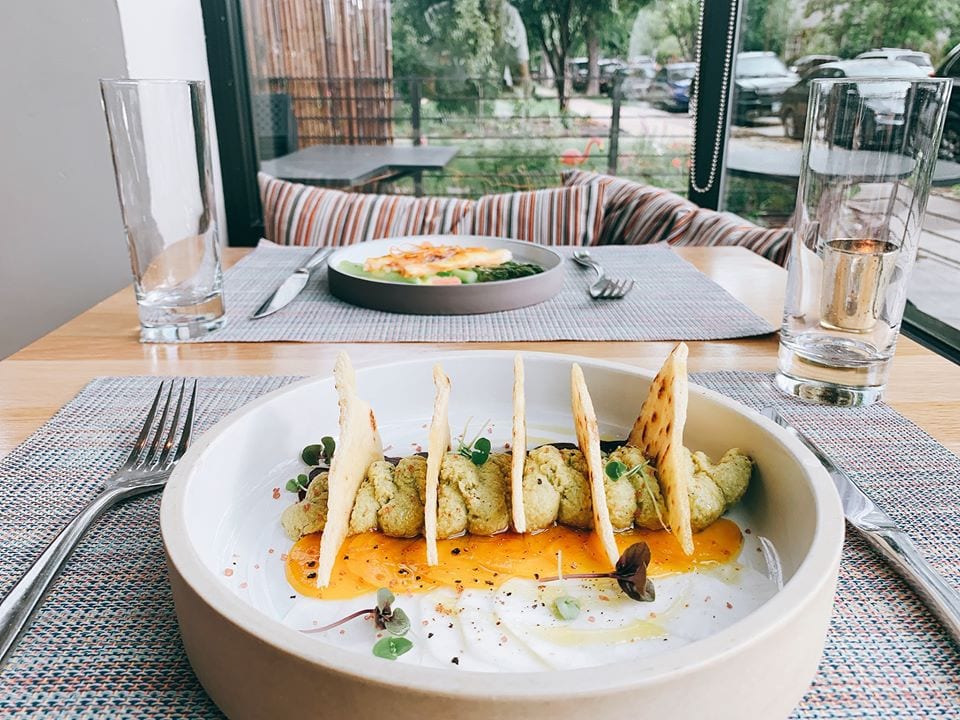 Named as Denver's best new restaurant in 2017, 12@Madison is the ideal neighborhood restaurant Congress Park had been looking for. Where fine dining meets with a friendly and modern atmosphere, the menu of small plates changes seasonally using only in-season ingredients. Paired with a wine and cocktail list that makes for good conversation, you'll want to hang around for the dessert menu as well.
1160 Madison St, Denver, CO 80206 | 720-216-0190 | 12atmadison.com
2. Acorn – 3350 Brighton Boulevard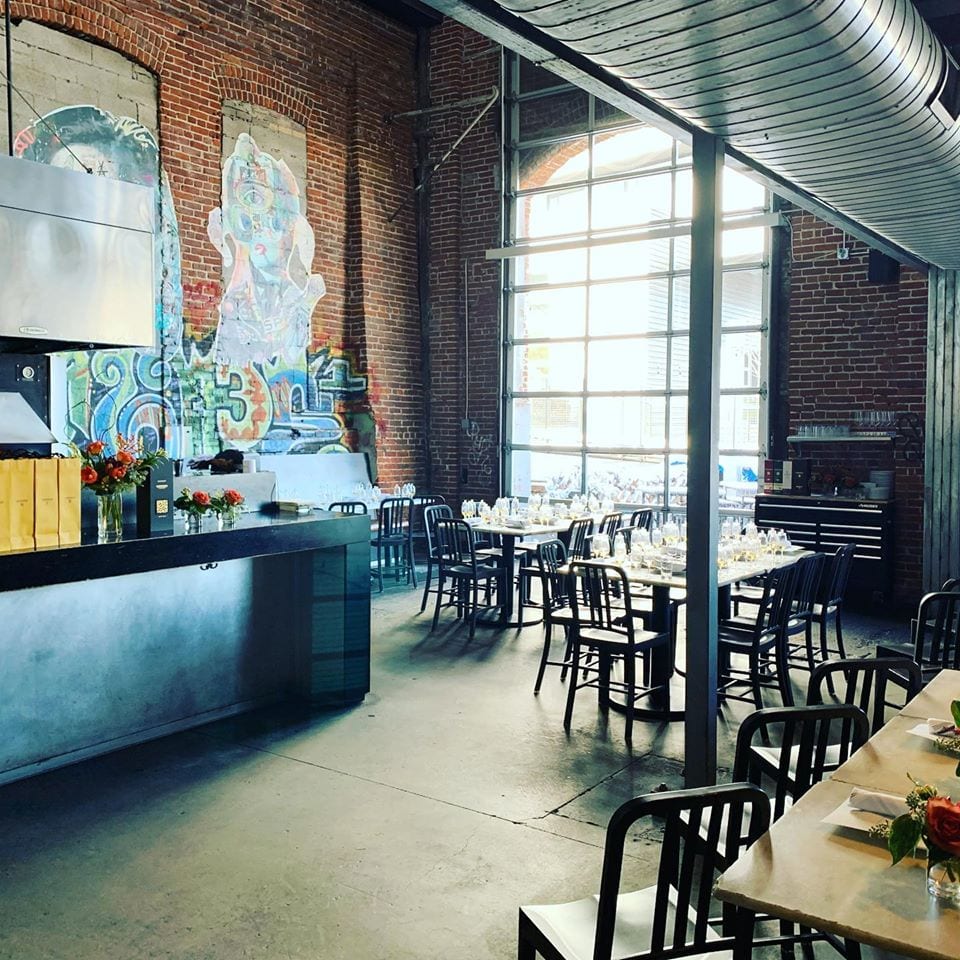 Combining chef Ian's Virginia roots and travels throughout the states, Acorn creates cuisine that is locally sourced with fresh ingredients and makes a statement not only in your mouth but on your plate. A simplified menu consists of small snacks, shared plates, and larger plates. The restaurant itself is centered around the wood-fired cooking station, as seen through the open kitchen, which sets the atmosphere for this Denver-favorite.
3350 Brighton Blvd, Denver, CO 80216 | 720-542-3721 | denveracorn.com
3. Annette – 2501 Dallas Street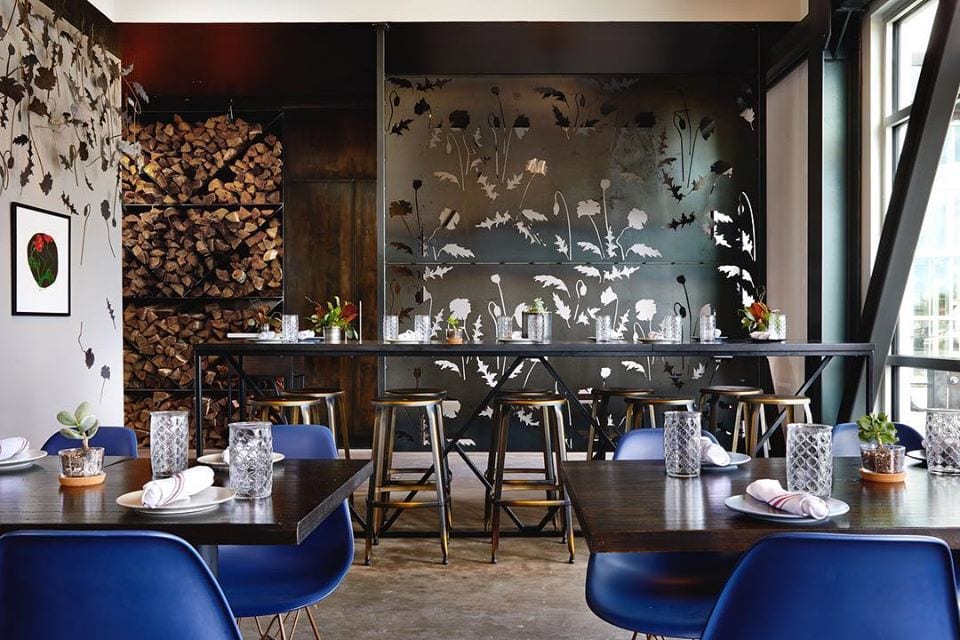 The award-winning restaurant located inside the Stanley Marketplace, Annette, doesn't shy away from its culinary dedication to the art of a home-cooked meal, complete with unexpected ingredients. Chef Caroline Glover whips up a brunch, dinner, and dessert menu that consists of everything from buckwheat & anchovy pasta to yeasted waffles.
2501 Dallas St #108, Aurora, CO 80010 | 720-710-9975 | annettescratchtotable.com
4. Bar Dough – 2227 West 32nd Avenue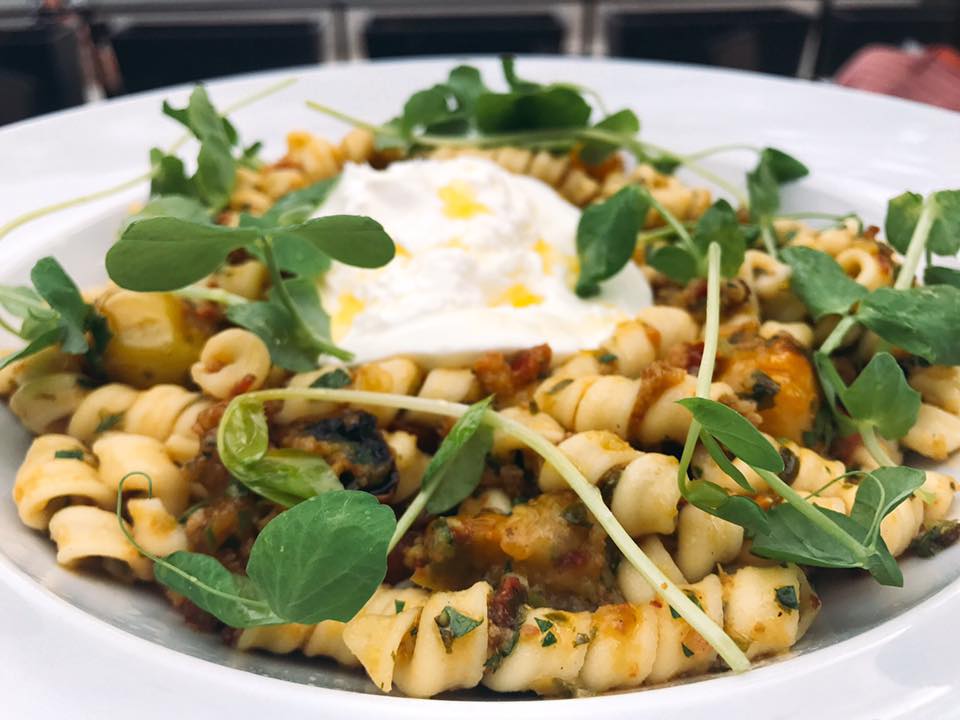 Providing an elevated Italian cuisine experience, Bar Dough is one of many several Denver restaurants who has received a 2020 nomination for the best chef James Beard Award. The menu of small plates, classic prepared meats and fish, handmade pasta, and wood-fired pizza brings patrons coming back for more – making this a favorite restaurant amongst Denverites.
2227 W 32nd Ave, Denver, CO 80211 | 720-668-8506 | bardoughdenver.com
5. Beast & Bottle – 719 East 17th Avenue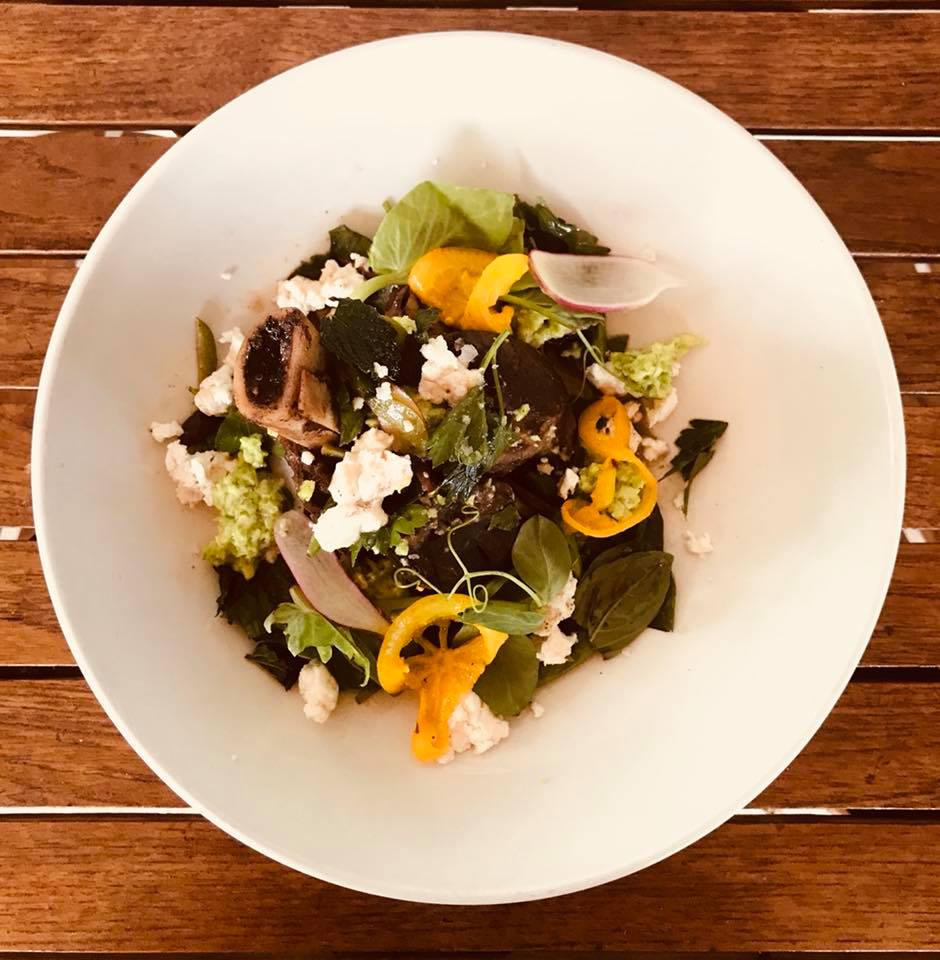 Gather at Beast & Bottle for brunch or dinner for rustic American cuisine that turns tasters into believers. Using only Colorado-raised lamb and locally sourced ingredients, Beast & Bottle combines sustainability and fine dining in an approachable atmosphere. Meat is the name of the game of the sister-brother duo that cooks up specialties like the lamb pappardelle ragu and the crispy pork shoulder confit.
719 E 17th Ave, Denver, CO 80203 | 303-623-3223 | beastandbottle.com
6. Beckon – 2843 Larimer Street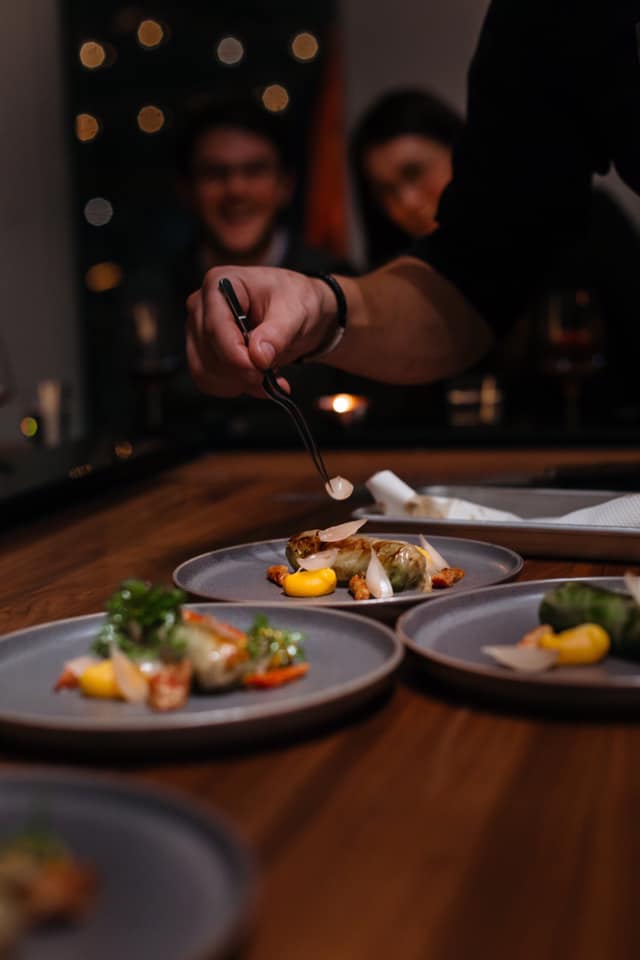 Temptation beckons with one of Denver's latest culinary masterpiece, Beckon offers an intimate, eighteen-seat chef's counter where patrons can enjoy a multi-course seasonal tasting menu. Inspired by traditional cooking techniques from Scandinavia, America, and various European countries, the menu is inspired by the four lunar seasons for a quarterly menu concept.
2843 Larimer St, Denver, CO 80205 | 303-749-0020 | beckon-denver.com
7. Cart-Driver – 2500 Larimer Street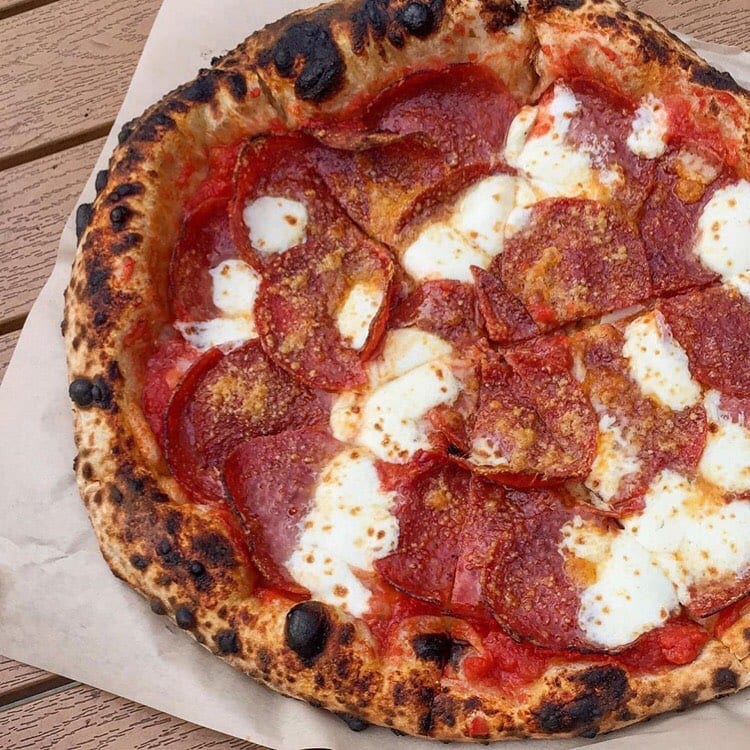 Cart-Driver is Denver's well-known eatery for enjoying wood-fired pizzas, fresh oysters, seasonal plates, and crafty cocktails. With two locations, in RiNo and LoHi, Cart-Driver delivers to both locations Italian-style dishes with their wood-fired pizzas being the reason first-timers give this restaurant a try. Pair your meal with their carefully selected menu of Italian cocktails, wine, or craft beers.
2500 Larimer St #100, Denver, CO 80205 | 303-292-3553 | cart-driver.com
8. Cattivella – 10195 East 29th Street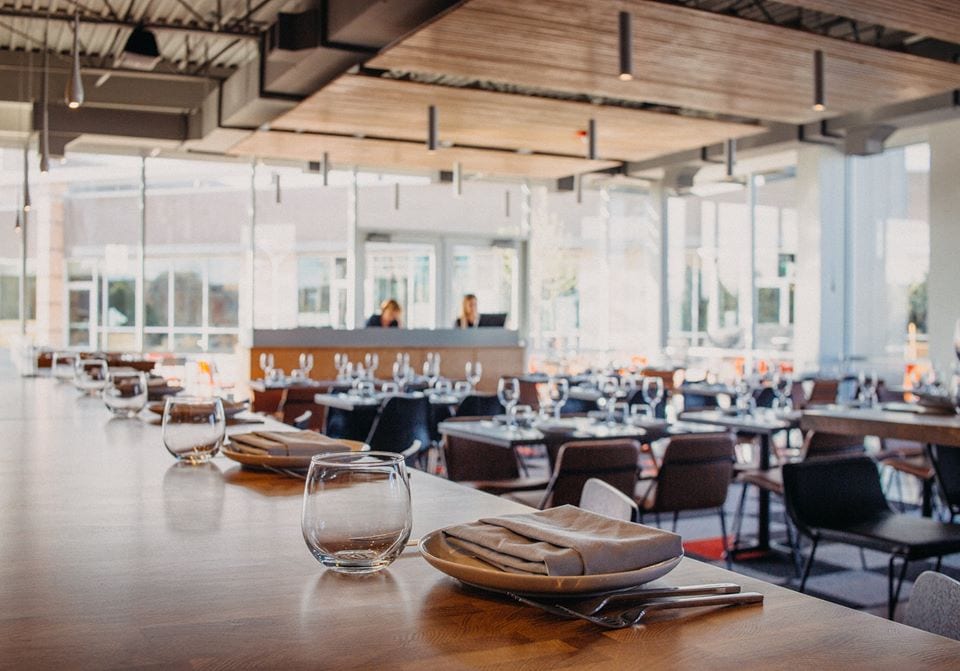 An upscale Italian restaurant in Stapleton, Cativella features an exposed kitchen, chef's counter, bar, and patio for multiple dining experiences. The exhibition kitchen highlights the wood-burning pizza oven, a wood-burning grill with views of the pasta table, and butcher's corner from the chef's counter. Work your way from dishes like buffalo burrata to prosciutto and arugula wood-fired pizza for a taste around Italy in Denver's culinary scene.
10195, 80238 E 29th Dr Suite 110, Denver, CO 80238 | 303-645-3779 | cattivelladenver.com
9. ChoLon Bistro – 1555 Blake Street
As a modern Asian restaurant, ChoLon has made name for itself over the years as one of the best restaurants in Denver. After extensive culinary travels across Asia, chef/owner Lon Symensma works with the traditional dishes found across the Far East, combined with a nod to classic European techniques. Try favorite classics like their soup dumplings with sweet onion and Gruyere or the delicious pork belly buns with sesame-honey glaze. Now restaurant-goers have two locations to choose from with the latest location opening in Stapleton.
1555 Blake St #101, Denver, CO 80202 | 303-353-5223 | cholon.com
10. Comal Heritage Food Incubator – 3455 Ringsby Court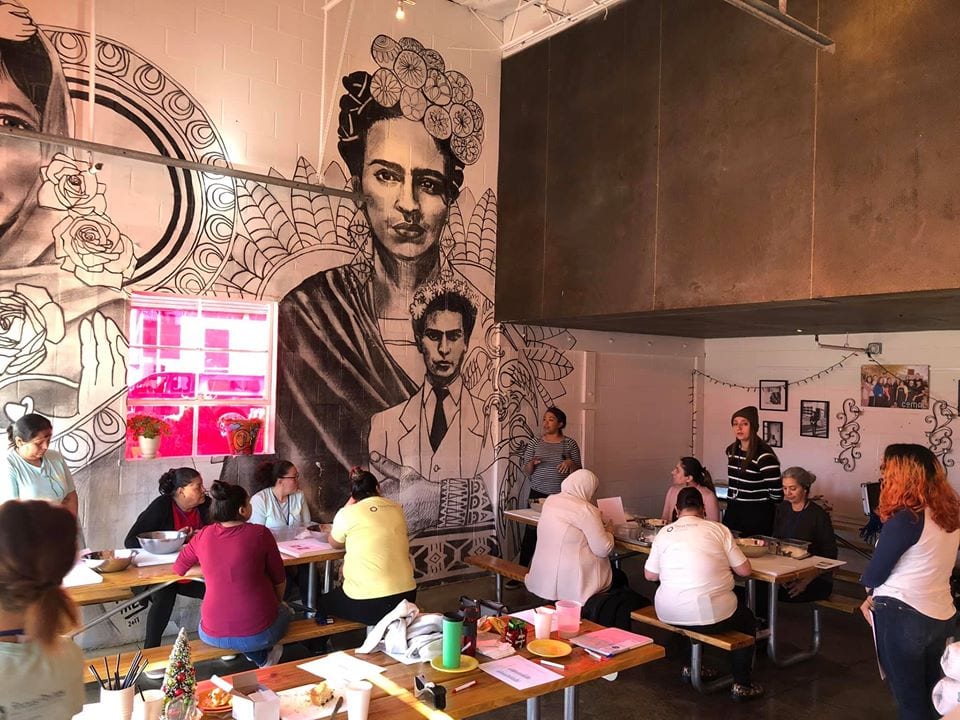 Serving mainly Mexican dishes, Comal Heritage Food Incubator cooks up delicious lunches for its patrons. What started with a goal for training low-income women in restaurant and business skills, the casual lunch spot has now made a name for itself in Denver's trendy RiNo district. Stop in Monday through Friday for Mexican-style food and Saturdays for Syrian foods for an unexpected twist.
3455 Ringsby Ct #105, Denver, CO 80216 |  303-292-0770 | focuspoints.org/comal
11. Dio Mio – 3264 Larimer Street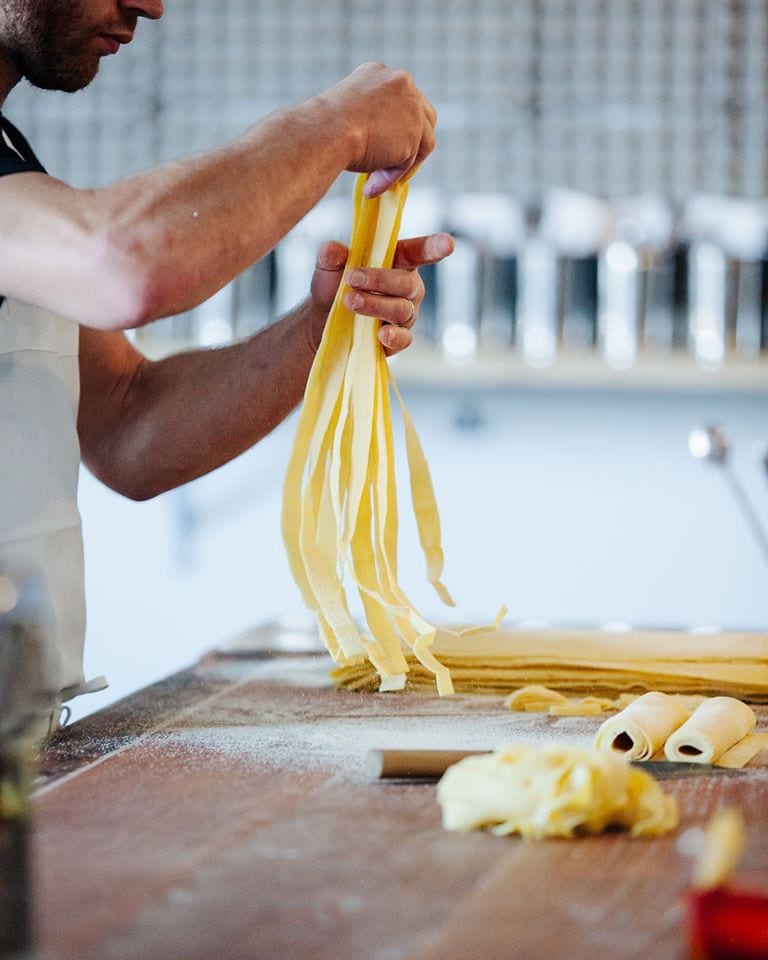 If you are looking for fresh handmade pasta, Dio Mio in Denver is your spot. With its focus on making the best pasta available, a casual atmosphere doesn't steal the show that patrons came to taste. While baked in a relaxed atmosphere, there is nothing nonchalant about the food at this counter service-style restaurant. At the center of their intimate dining space is the pasta-production table, showcasing what they are all about. Be sure to also pair your meal with a glass of wine from their affordable casual wine list.
3264 Larimer St, Denver, CO 80205 | 303-562-1965 | diomiopasta.com
12. El Five – 2930 Umatilla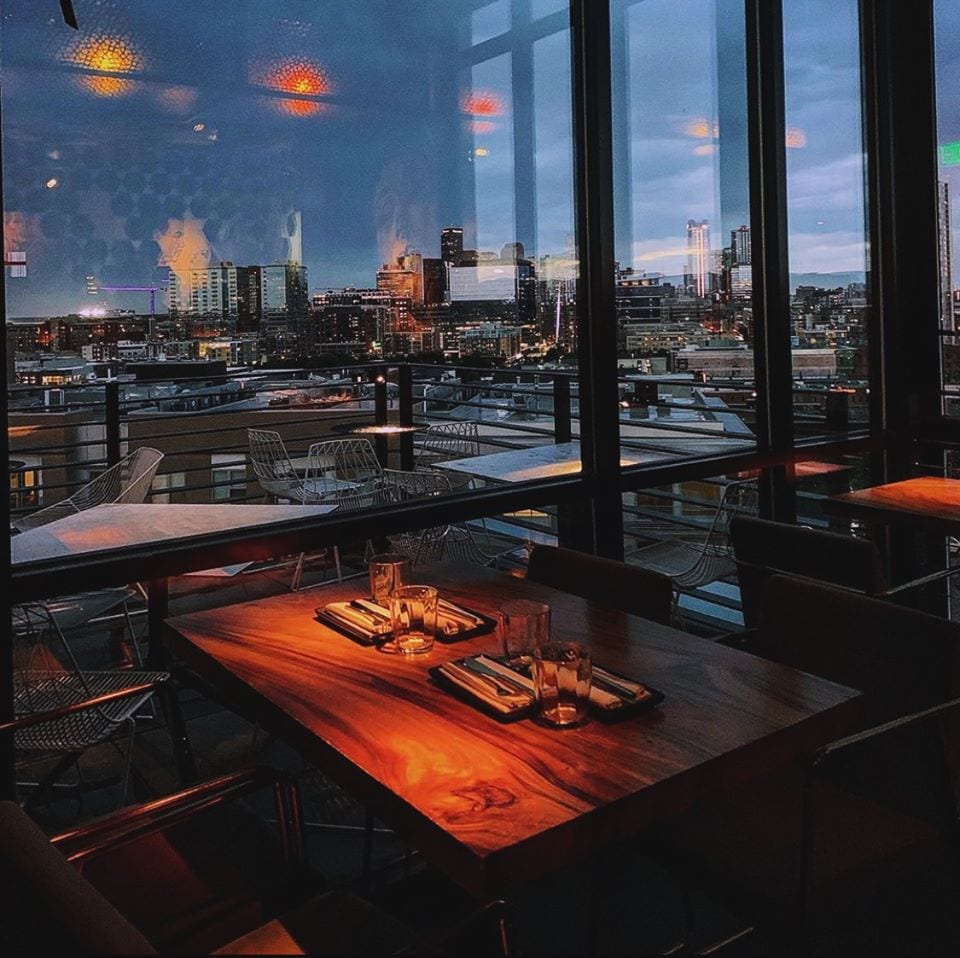 From the creators of Linger, Root Down, Vital Root, and Ophelia's, El Five is the latest in the collection of whacky and cool food eateries. Combined with its fifth-floor views of Downtown Denver, the pan-Mediterranean menu combines the flavors of the Mediterranean with tapas plates for fantastic brunch and dinner options.
2930 Umatilla Fifth Floor, Denver, CO 80211 | 303-524-9193 | elfivedenver.com
13. El Taco de Mexico – 714 Santa Fe Drive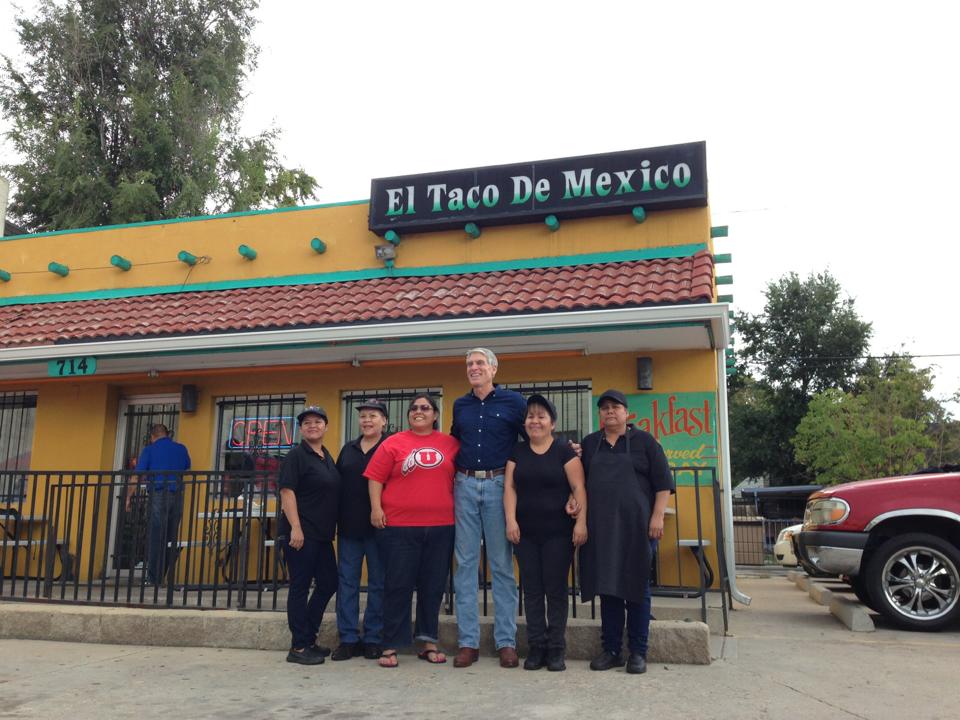 If you are looking for the best green chile in town, El Taco de Mexico is your place! The no-frills Mexican joint serves up tasty tacos, and all things smothered in mouth-watering green chile that they are best known for. Their food is loved, so much so, that El Taco de Mexico was recently recognized by the James Beard Foundation as an American classic. This is one out of six awards given throughout the country.
714 Santa Fe Dr, Denver, CO 80204 | 303-623-3926 | eltacodemexicodenver.com
14. II Posto – 2601 Larimer Street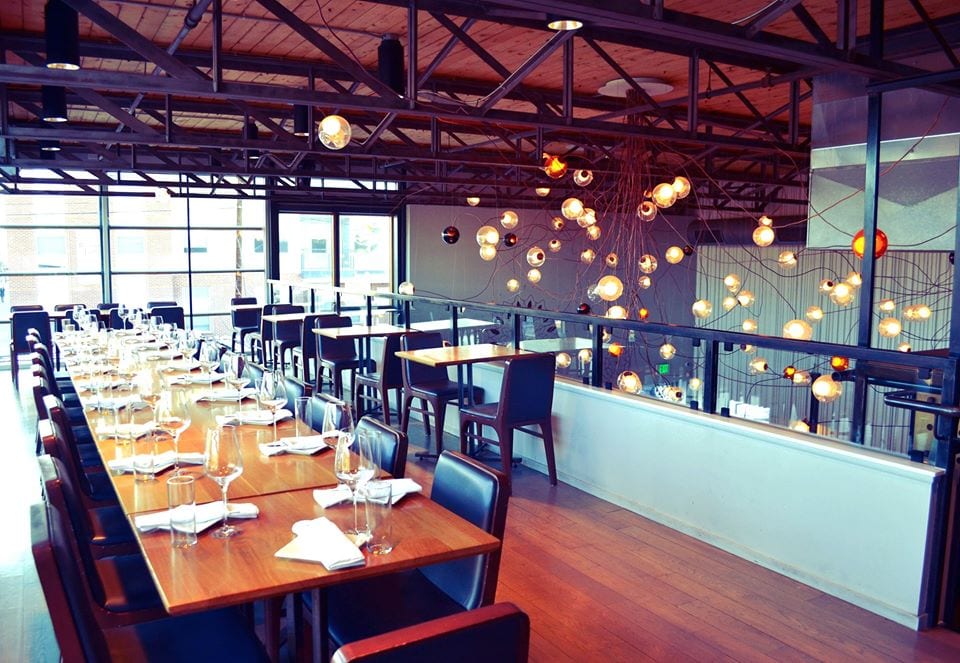 Binging together the favored combination of Italian food and wine, II Posto brings the Italian peninsula to your dinner plate in the heart of Denver. The simple, yet elevated menu of smoked duck breast and house-made burrata is met with an elegant and sophisticated dining atmosphere with floor-to-ceiling windows and intimate booths for an enjoyable dining experience.
2601 Larimer St, Denver, CO 80205 | 303-394-0100 | ilpostodenver.com
15. Hop Alley – 3500 Larimer Street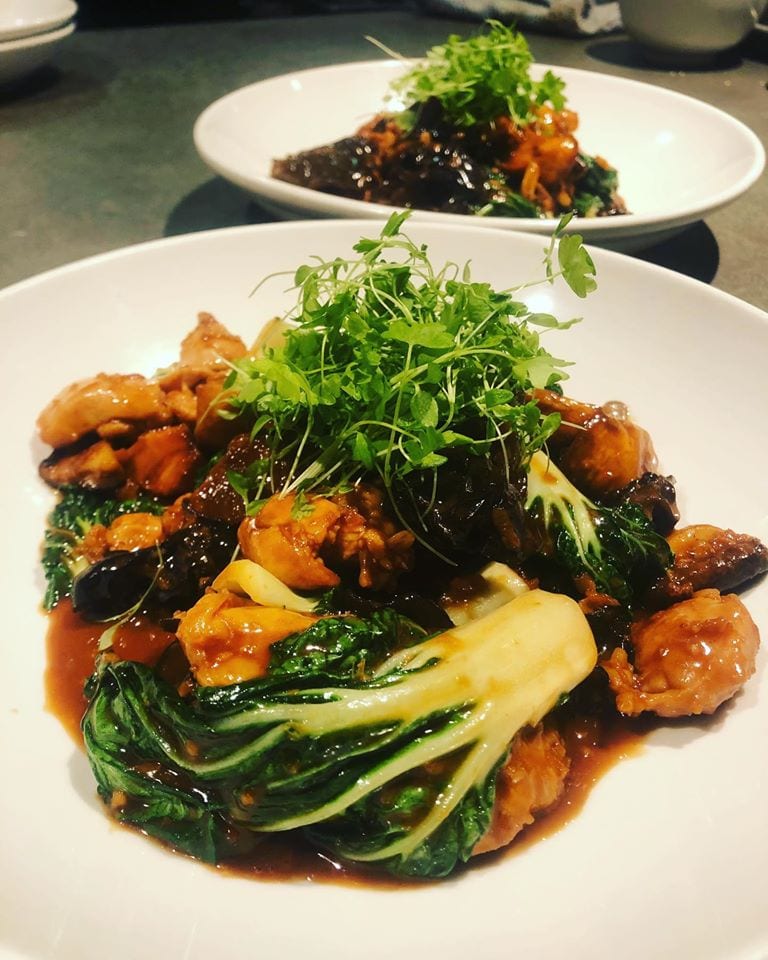 From the chef and creator, Tommy Lee of Uncle, a star was born with his second act, Hop Alley. Recently nominated for best chef James Beard Award, Hop Alley features classic family-style regional Chinese dishes that don't shy away from dai pai dongs, garlic, soy, and scallions. To complete your casual culinary experience, paper napkins, fancy ice cubes, wood fires, and hip hop music make this the new Chinatown in the heart of Denver.
3500 Larimer St, Denver, CO 80205 | 720-379-8340 | hopalleydenver.com
16. Izakaya Den or Sushi Den – 1487A S Pearl St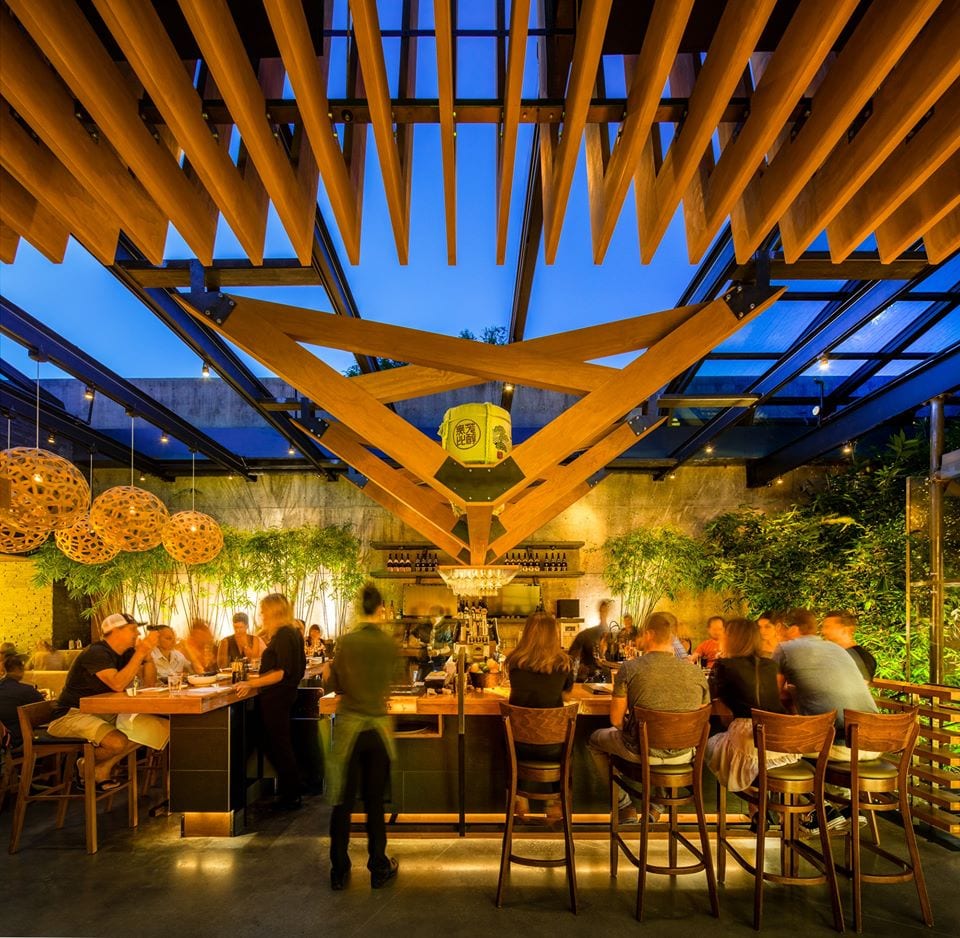 The long eternal debate between Izakaya Den and Sushi Den leaves us to put both on the list as one of Denver's best restaurants. Both serving up high-end sushi rolls and sashimis in a refined and elegant atmosphere, sometimes it's hard to see the difference between the two. Check both out and you decide for yourself, which is the better sushi restaurant.
1487A S Pearl St, Denver, CO 80210 | 303-777-0691 | izakayaden.net
1487 S Pearl St, Denver, CO 80210 | 303-777-0826 | sushiden.net
17. Maine Shack – 1535 Central Street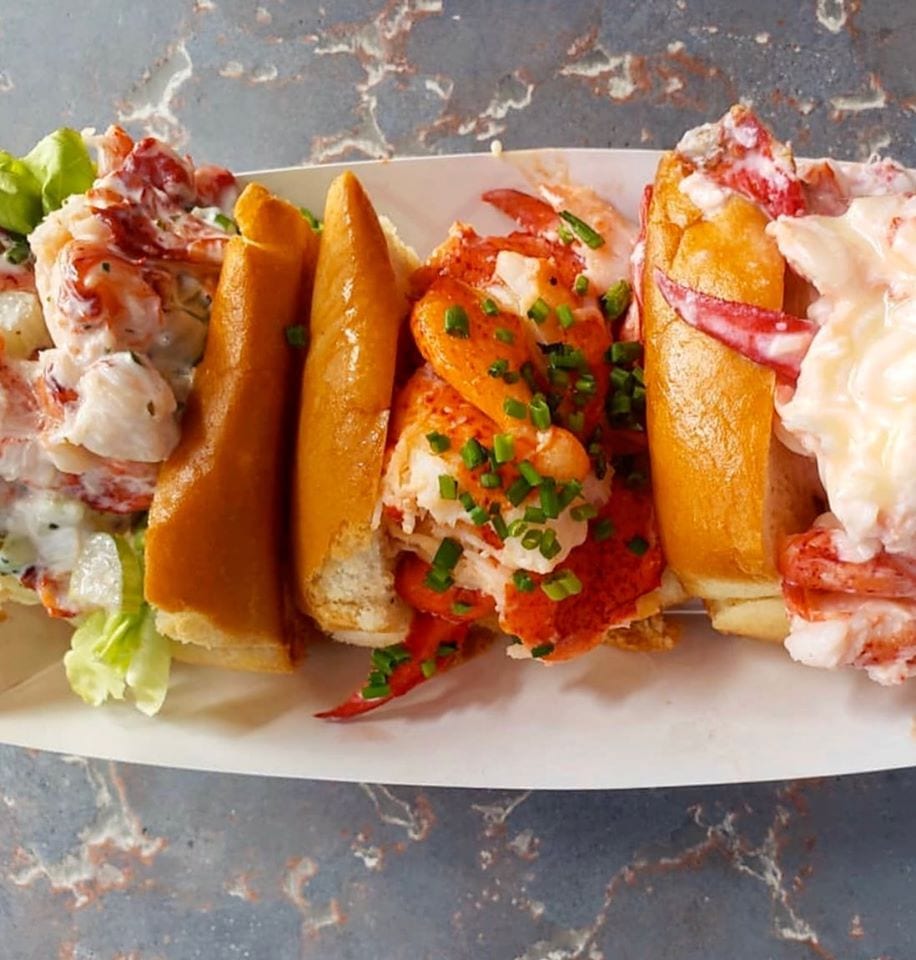 As one of the latest additions to Denver's culinary scene, the Maine Shack has locals and tourists alike wondering how the New England favorite made its way to Denver and still serves up the fresh lobster rolls they are known for. The lobster is shipped in four times a week by a group of dedicated lobstermen and women from the Greenhead Lobster Company in Maine. The simple menu features favorites like lobster rolls, clam chowder, fried scallops, and sandwiches.
1535 Central St, Denver, CO 80211 | 303-997-2118 | maineshack.com
18. New Saigon – 630 South Federal Boulevard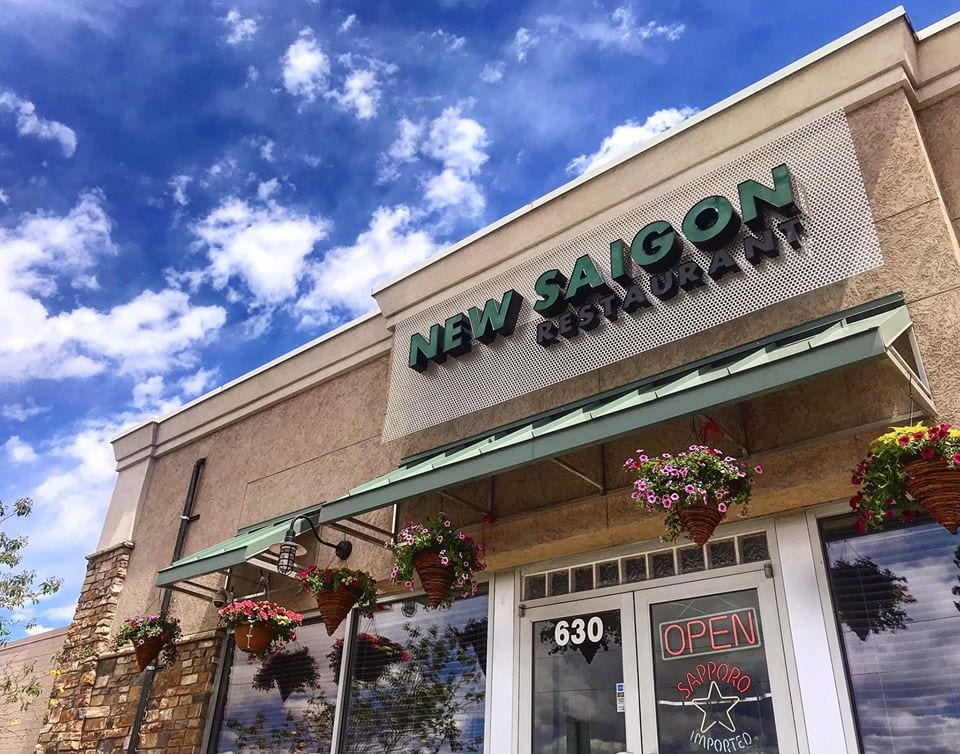 It's no secret that some of Denver's best restaurants lie along south Federal Boulevard section known as Little Saigon, with New Saigon being one of the must-try spots. This no-frills Vietnamese eatery has been serving up the city's best banh mi sandwiches since 1987, and everyone knows it. Featuring many of the classic flavors like BBQ beef and pork, cilantro, jalapenos, part of what makes their sandwiches special are the fresh baguettes and house-made sauce.
630 S Federal Blvd, Denver, CO 80219 | 303-936-4954
19. Safta Restaurant – 3330 Brighton Boulevard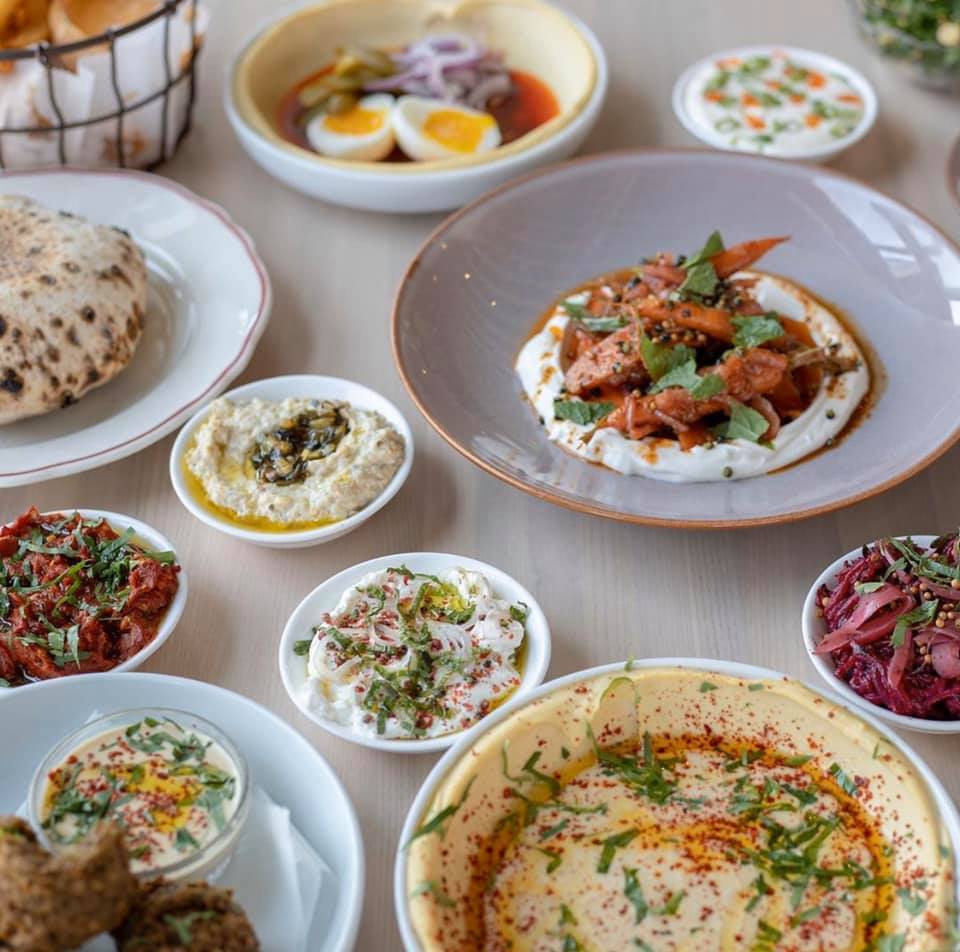 A former James Beard Award winner, Safta Restaurant is an Israeli eatery in The Source Hotel. Paying homage to the culinary scene in Israel, Safta means "grandmother" in Hebrew but also sends slight nods to the Middle East, Europe, and North Africa in its delightful dishes. Drenched in flavors from Bulgaria, Yemen, Syria, Morocco, Turkey, Palestine, and Greece, handmade pita bread made in a wood-fired oven and served with tahini-rich hummuses is one of the highlights when dining at Safta.
3330 Brighton Blvd #201, Denver, CO 80216 | 720-408-2444 | eatwithsafta.com
20. Senor Bear – 3301 Tejon Street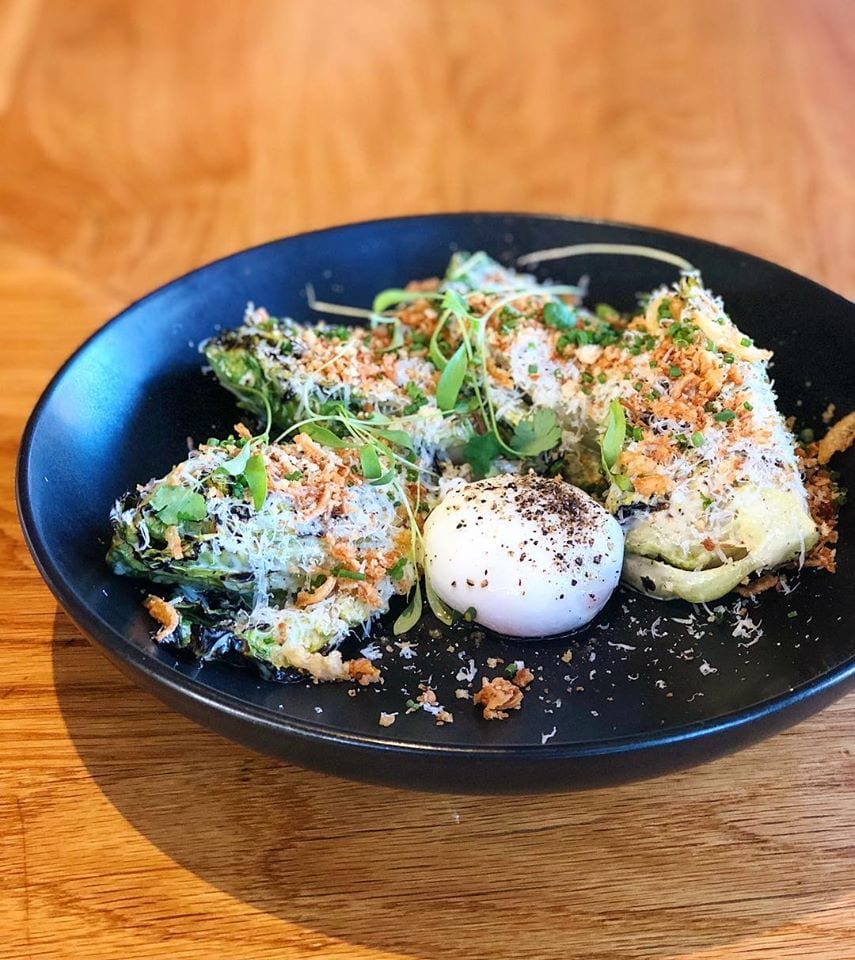 A casual yet eclectic Latin-inspired eatery, Senor Bear blends the culinary traditions of Latin America with modern cooking techniques and trends. Dine from their brunch or dinner menu that features favorites like empanadas, jerk chicken, and stuffed banana leaves.
3301 Tejon St, Denver, CO 80211 | 720-572-5997 | senorbeardenver.com
21. Spuntino – 2639 West 32nd Avenue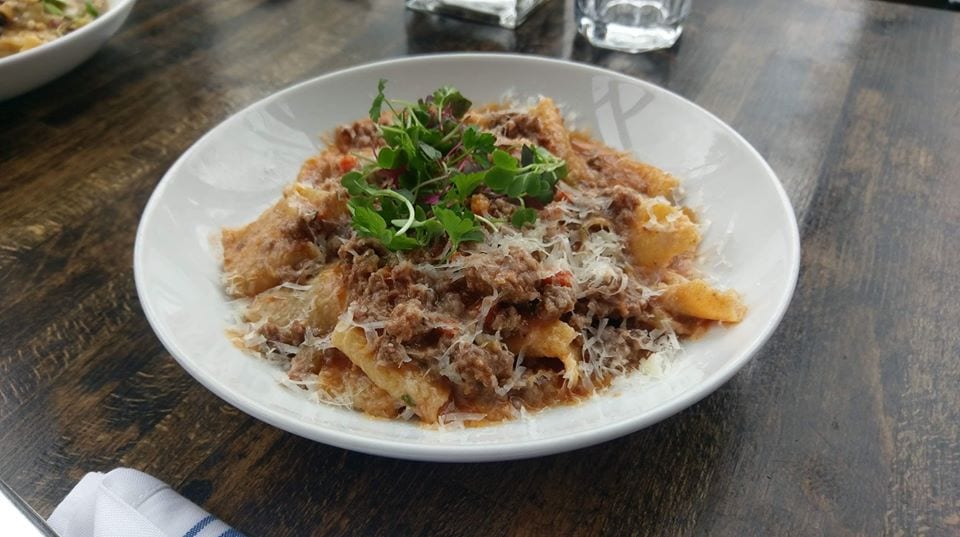 An intimate, Italian inspired restaurant, Spuntino has recently received one of the highest accolades in the culinary industry with its nomination for best chef James Beard Award. Chef Cindhura Reddy brings in the creative flair of Italian kitchens in this from-scratch kitchen where they make breads, cheese, pastas, and gelati.
2639 W 32nd Ave, Denver, CO 80211 | 303-433-0949 | spuntinodenver.com
22. Super Mega Bien – 1260 25th Street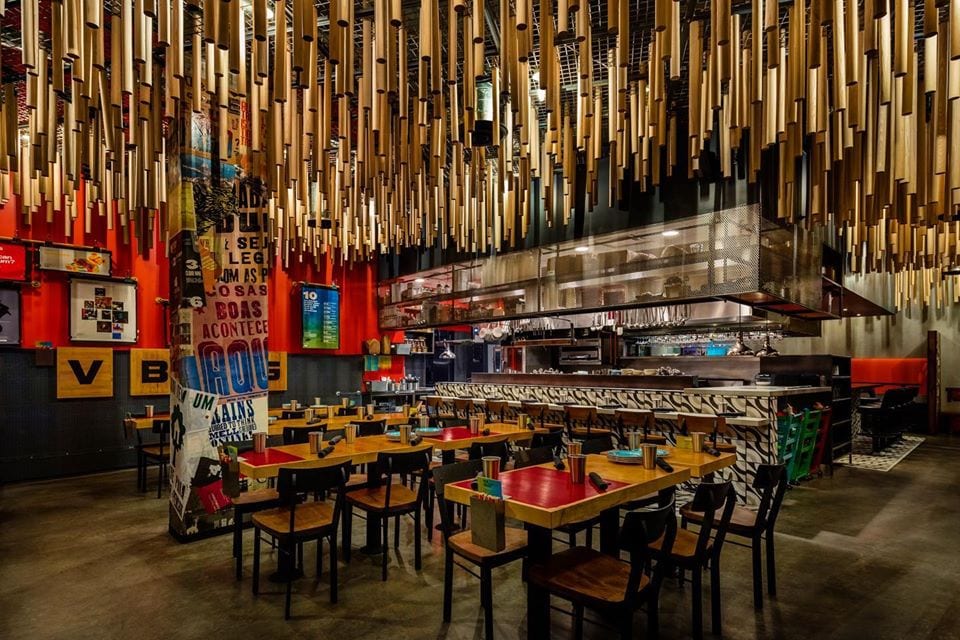 With its recent nod from the James Beard Foundation, Super Mega Bien lands on the Denver culinary scene as one of the best Latin American restaurants in the city. Chef Dana Rodriquez, the founder of Work & Class, got her start as a dishwasher who emigrated from Mexico and worked her way up to own her own restaurant one day. Combining classic and modern culinary experiences, SuperMegaBien serves up small plates on brightly-colored dim sum carts, plus family-style dishes meant for sharing.
1260 25th St, Denver, CO 80205 | 720-269-4695 | supermegabien.com
23. Sushi Ronin – 2930 Umatilla Street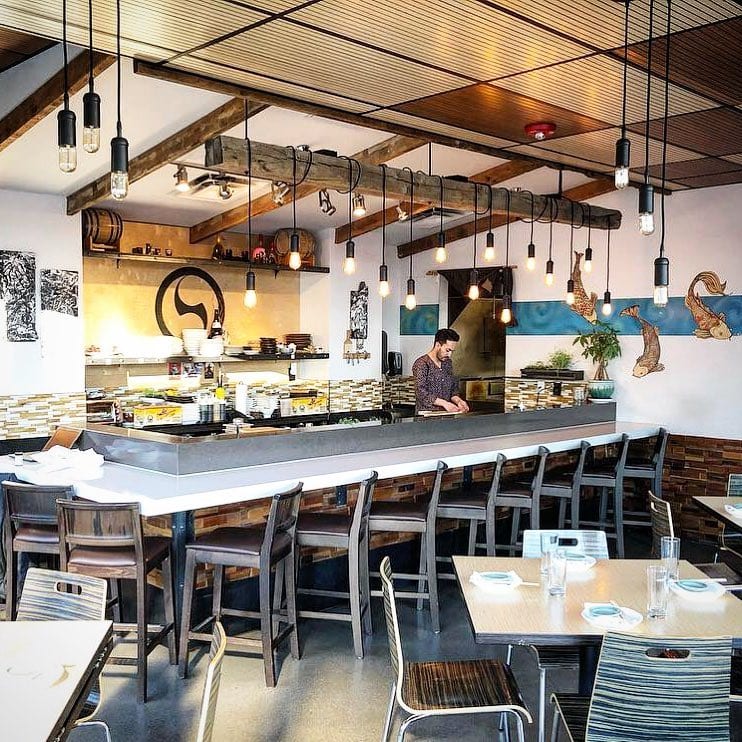 With an omakase forward menu, Sushi Ronin creates an intimate eating community around the love of sushi. The seasonal menu combines the classics with modern twists with what the chef deems fresh and great for that particular day. For the ultimate experience, order your Omakase menu to get a little taste of everything and post up at the sushi bar for a customized order to your specific taste.
2930 Umatilla St, Denver, CO 80211 | 303-955-8741 | sushironindenver.com
24. Table 6 – 609 Corona Street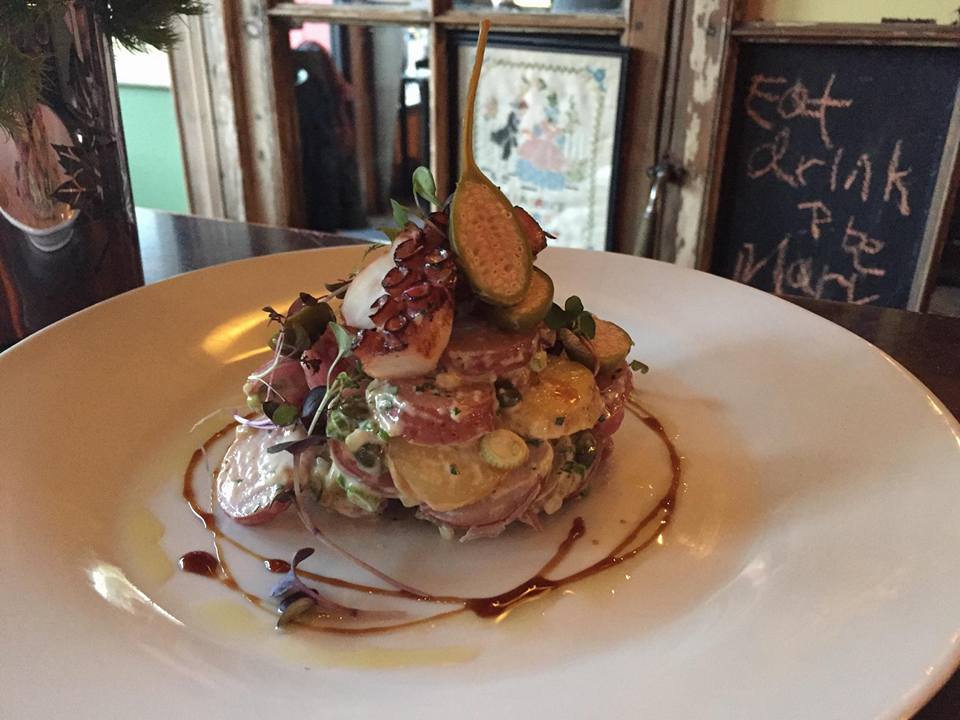 American comfort food at its best is dished out in a rustic wood dining room at Table 6. Serving both brunch and dinner, guests can expect a menu full of fresh ingredients, unique entrees, and a spectacular wine list. Wine lovers rejoice with their curated wine selection from the in-house sommelier, Evan Williams. It's the perfect pairing to any of their seasonal dishes.
609 Corona St, Denver, CO 80218 | 303-831-8800 | table6denver.com
25. Taste of Thailand on Broadway – 2120 South Broadway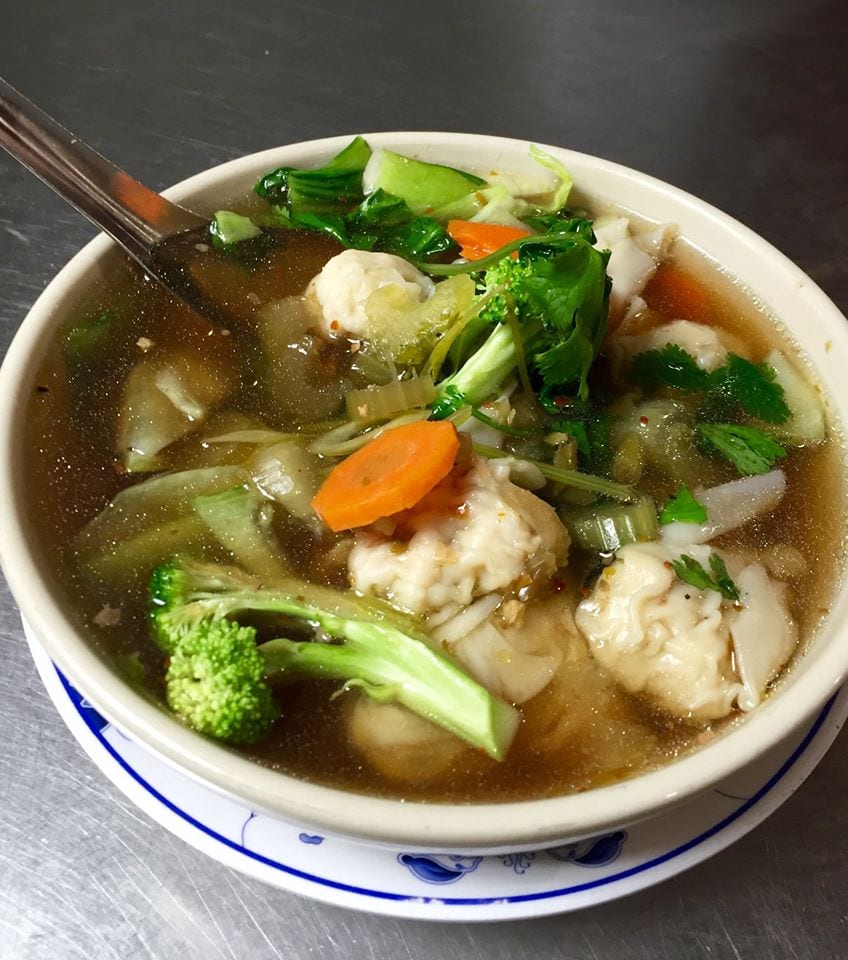 What used to be a mainstay in Englewood is now opened in the small Denver neighborhood of Rosedale. The Taste of Thailand dishes out Thai food with produce and herbs from their garden. Serving everything from soups and salads to Thai street food and curry dishes, their menu is extensive and tasteful.
2120 S Broadway unit j, Denver, CO 80210 | 303-762-9112 | tasteofthailand.net
26. Tavernetta – 1889 16th Street Mall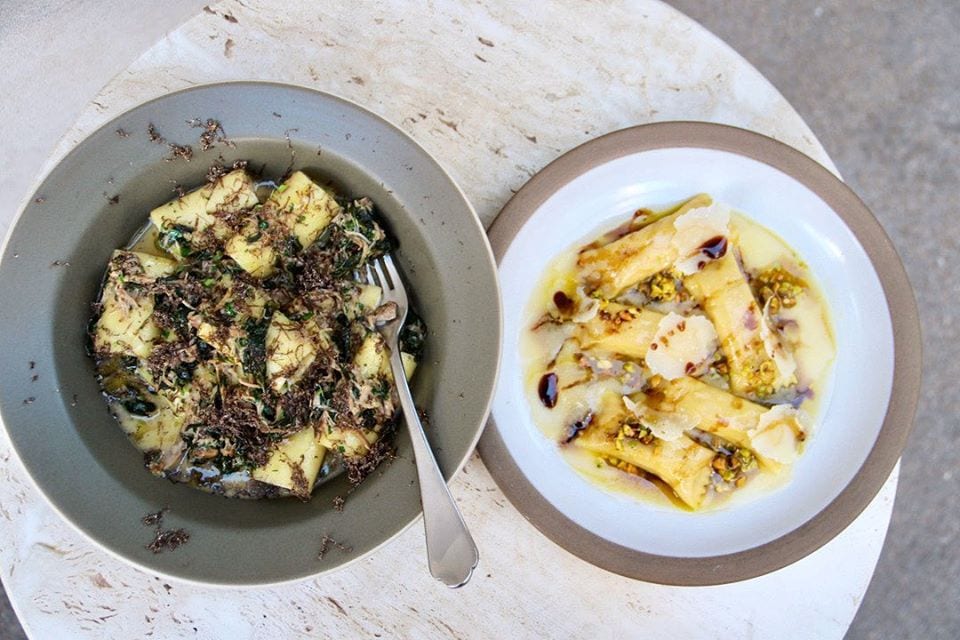 Drawing in inspiration from the food, wine, and culture of Italy, Tavernetta brings an authentic and relaxed feel to the fast-paced atmosphere of Union Station. Guests enjoy both indoor dining and outdoor dining on their patio where they can watch the trains and passengers come and go. With authentic Italian dishes, an extensive wine list, a delightful dessert menu, and genuine hospitality, a night out at Tavernetta will not disappoint.
1889 16th St Mall, Denver, CO 80202 | 720-605-1889 | tavernettadenver.com
27. The Bindery – 1817 Central Street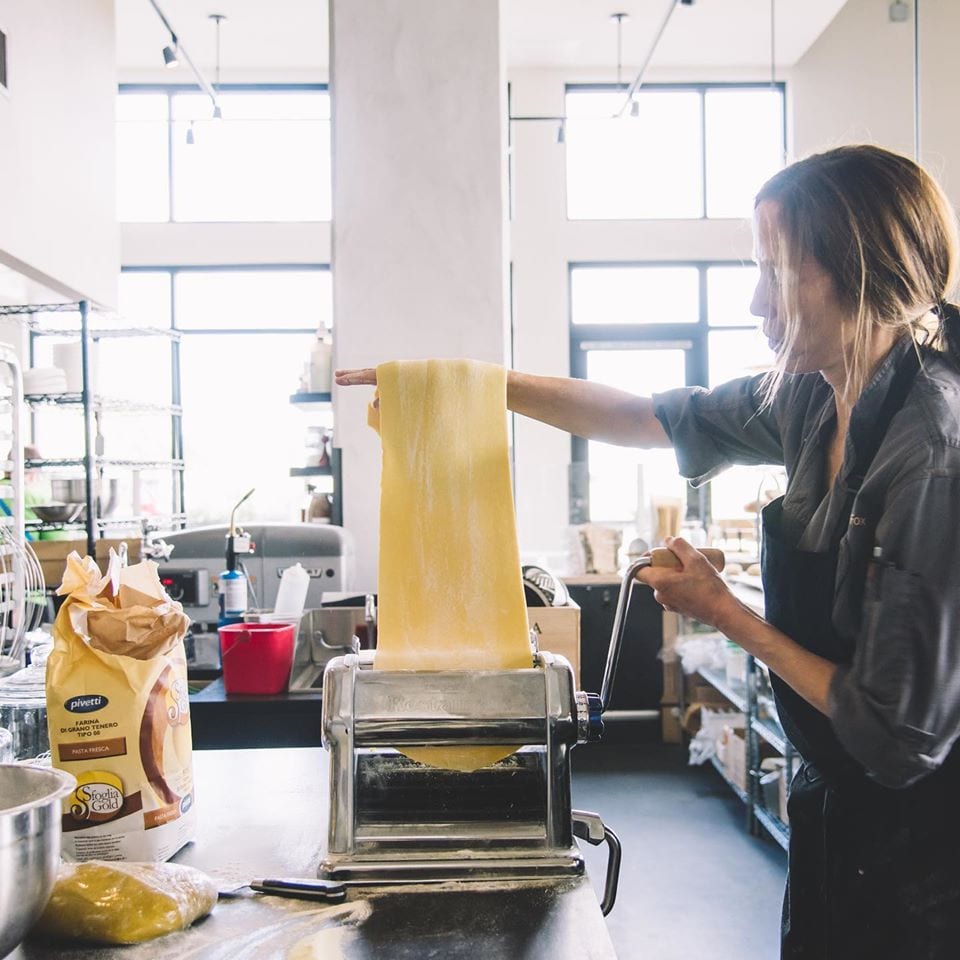 Joined by a comfortable and intimate dining experience with inspiration from European bakeries, corner neighborhood markets, and lively eateries, Bindery reaches culinary excellence with its worldly menu. Choose from their brunch, lunch, breakfast, dinner, dessert, and beverage menu for an exceptional food experience no matter what time of day. The Bindery marketplace features a full bakery and a coffee shop that sells fresh pastries, breads, and market sandwiches.
1817 Central St, Denver, CO 80211 | 303-993-2364 | thebinderydenver.com
28. The Plimoth – 2335 East 28th Street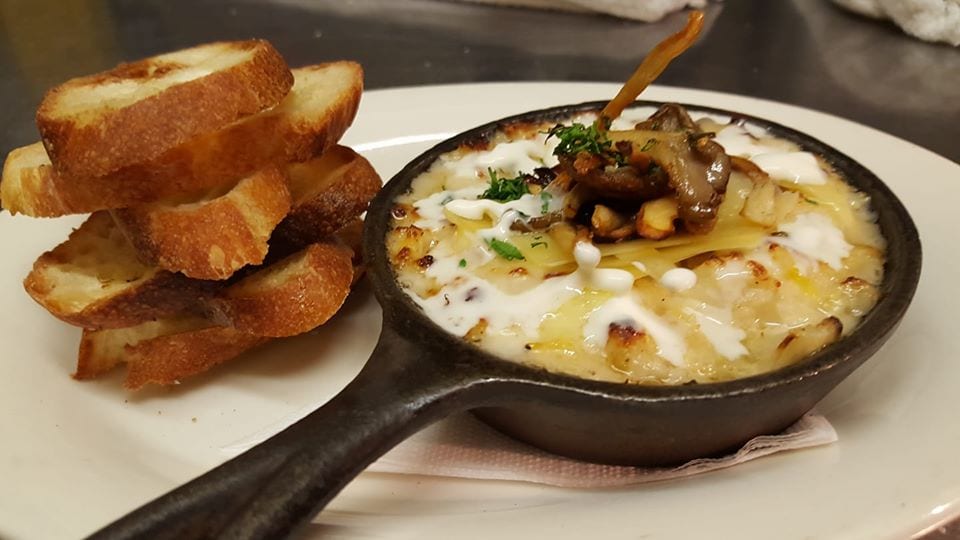 With the belief in eclectic and approachable foods, the chefs at The Plimoth bring the foundations of classic French and Italian cuisine to Denver. The seasonal menu pulls in the efforts of local farmers, artisan producers, and unique suppliers to make a one-of-a-kind dining experience without the pretentious atmosphere.
2335 E 28th Ave, Denver, CO 80205 | 303-297-1215 | theplimoth.com
29. The Wolf's Tailor – 4058 Tejon Street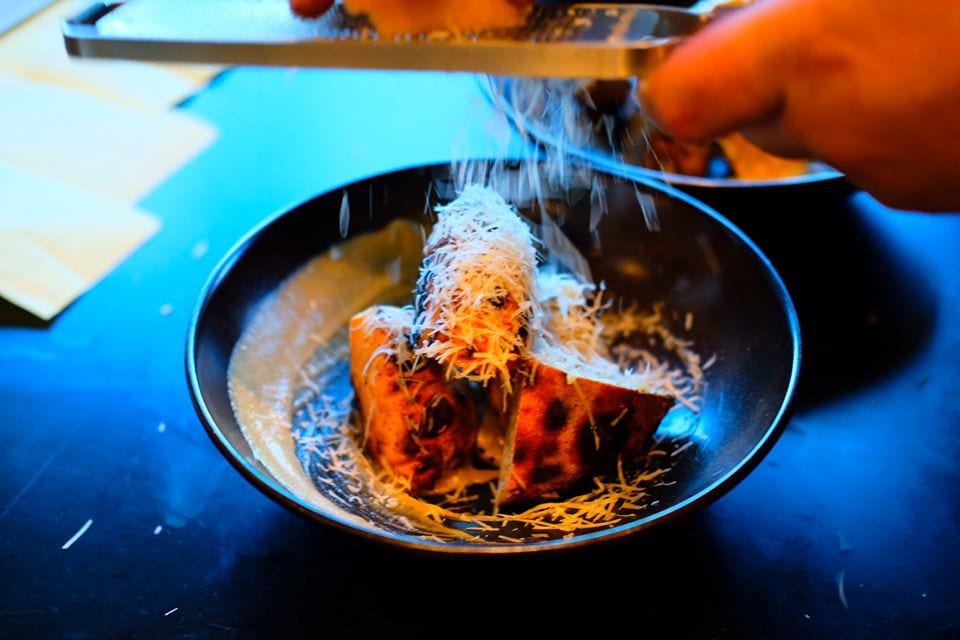 The unique name of Wolf's Tailor is fashioned from the craftsman who created clothing for the elusive wolf. Now, chef Kelly Whitaker (recently nominated for best chef James Beard Award) sutures together cuisine expertise and world travels through Italy and Asia to create out-of-this-world dishes. Though the menu changes seasonally, patrons can count on there always being a selection of binchotan charcoal skewers, agrarian pastas, and plant-based dishes sourced from their on-site garden. Modern and clean with a splash of brick walls, dine inside in a comfortable booth, at the kitchen bar, or outside on their lush green patio.
4058 Tejon St, Denver, CO 80211 | 720-456-6705 | thewolfstailor.com
30. Ultreia – 1701 Wynkoop Street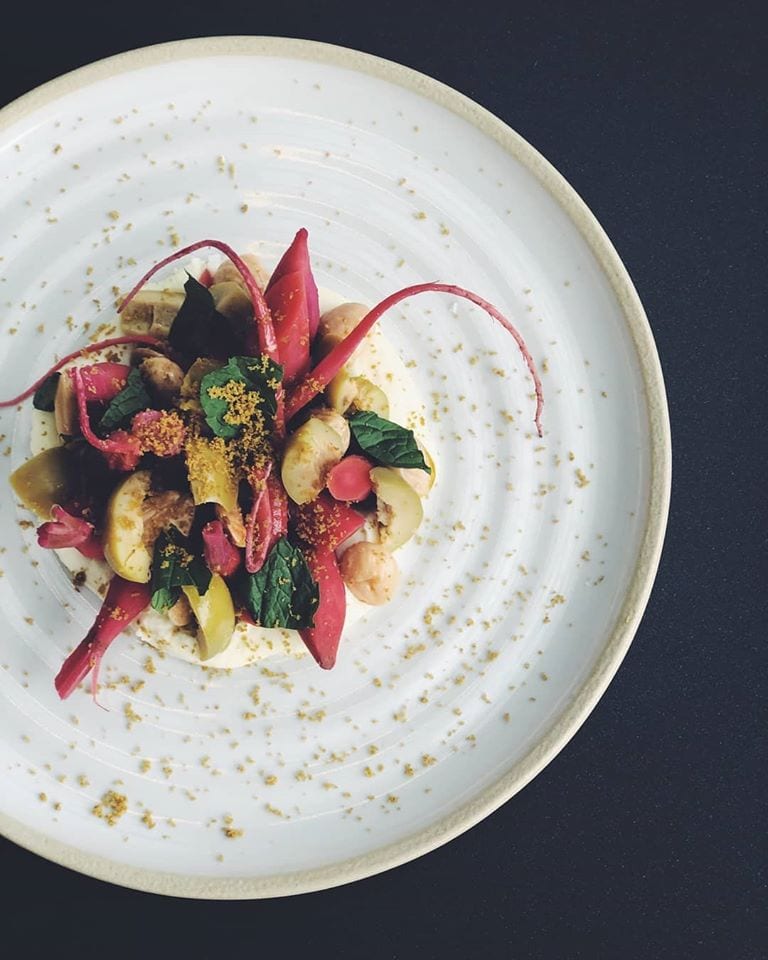 Located inside Denver's Union Station, Ultreia is a Spanish/Portuguese "gastroteka" that serves flavorful tapas and Portuguese petiscos. From the same group that brought you Rioja, Stoic & Genuine, Bistro Vendome, and Euclid Hall, Ultreia is one where the taste of the Iberian Peninsula collides together for unforgettable dishes. The intimate space is complete with an open kitchen and a spot at the bar where you can watch a four-year aged Jamon Iberico get carefully carved. Meat is the way to go here, coupled with their imported cheese and herbal gin-tonics.
1701 Wynkoop St #125, Denver, CO 80202 | 303-534-1970 | ultreiadenver.com
31. Uncle – 2215 West 32nd Avenue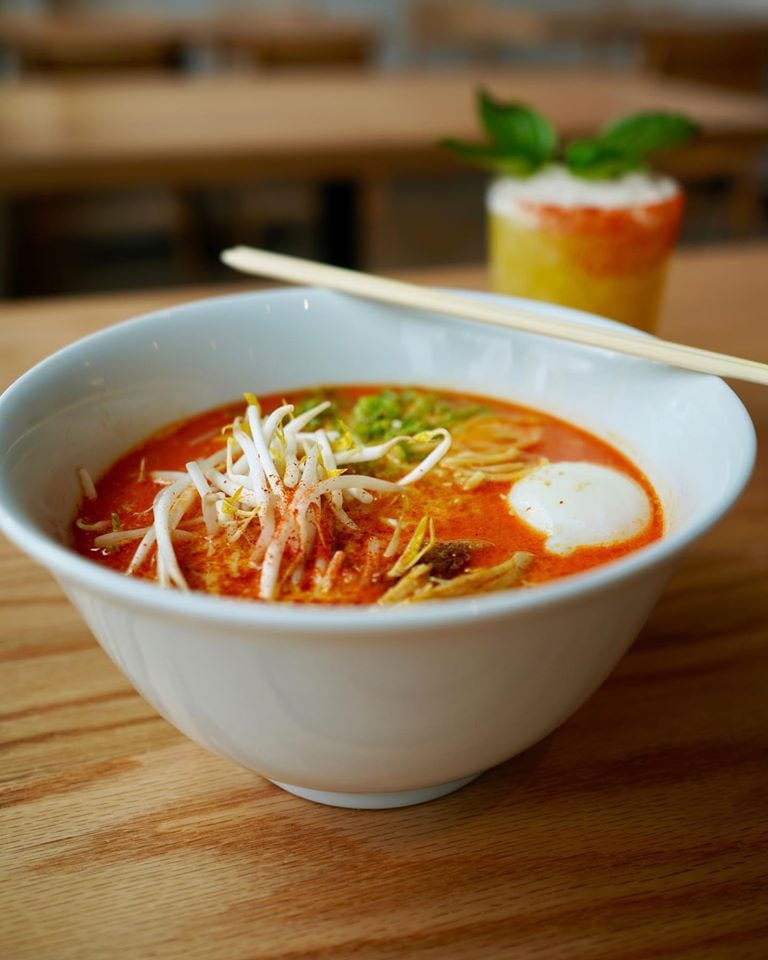 When anyone asks, "where to get the best ramen in Denver," most likely someone will tell you, Uncle. This small, casual neighborhood restaurant focuses on serving their take on traditional Japanese food by using conventional ideas to create their own style of ramen. Now serving South Denver with their newest location in West Wash Park, ramen reaches both north and south Denver residents.
2215 W 32nd Ave, Denver, CO 80211 | 303-433-3263 | uncleramen.com
Thanks for checking out our list of top restaurants in the Mile High City. Hopefully, you've discovered a few new spots to check out and perhaps add one to your Denver date night itinerary. Enjoy your meal!