Two Conundrum Escape Room locations in Arvada and Lakewood, Colorado (just outside of Denver) offer thrilling escape rooms with original themes- and even a virtual option! Puzzle your way through hints and clues in these interactive "locked room" scenarios, and try to make it out in under 60 minutes.
Note: Escape room themes are subject to change, please check the official company website for the latest info.
Arvada Escape Rooms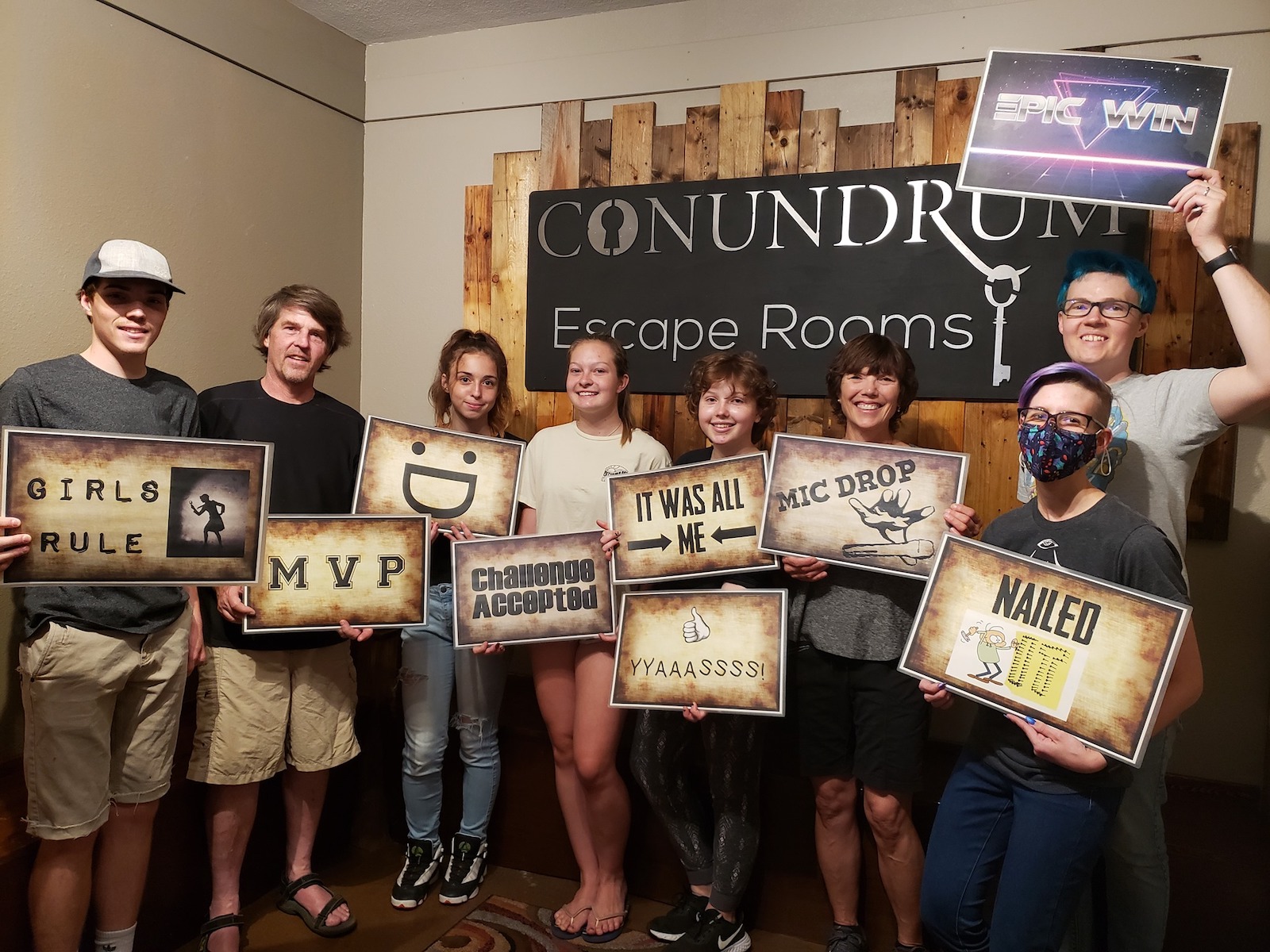 The Hollywood Mystery: A Room Noir – Ready to do some sophisticated sleuthing? You'll have an hour to piece together clues about a famous actress who has gone missing from her dressing room. This 1940's, film noir-themed escape room will require a trained eye, close concentration, and cool intellect to be able to catch the kidnapper and save the day!
Experiment C73 – This escape room will take your team-working abilities to the limit. A psychological challenge with thrilling puzzles and brain-teasing clues, this strange "experiment" will require you to prove your sanity and keep your cool as you attempt to escape the room before the hour is up.
Path of the Gods – This escape room takes "interactive" to the next level: your team of 4-6 people will need to crouch, crawl, and navigate in the dark to escape the tomb of Pharaoh Ta-Tum Rah! While in the tomb, you'll be able to unlock the secrets of the pharaoh- if you can avoid the curse of the gods, that is!
Lakewood Escape Rooms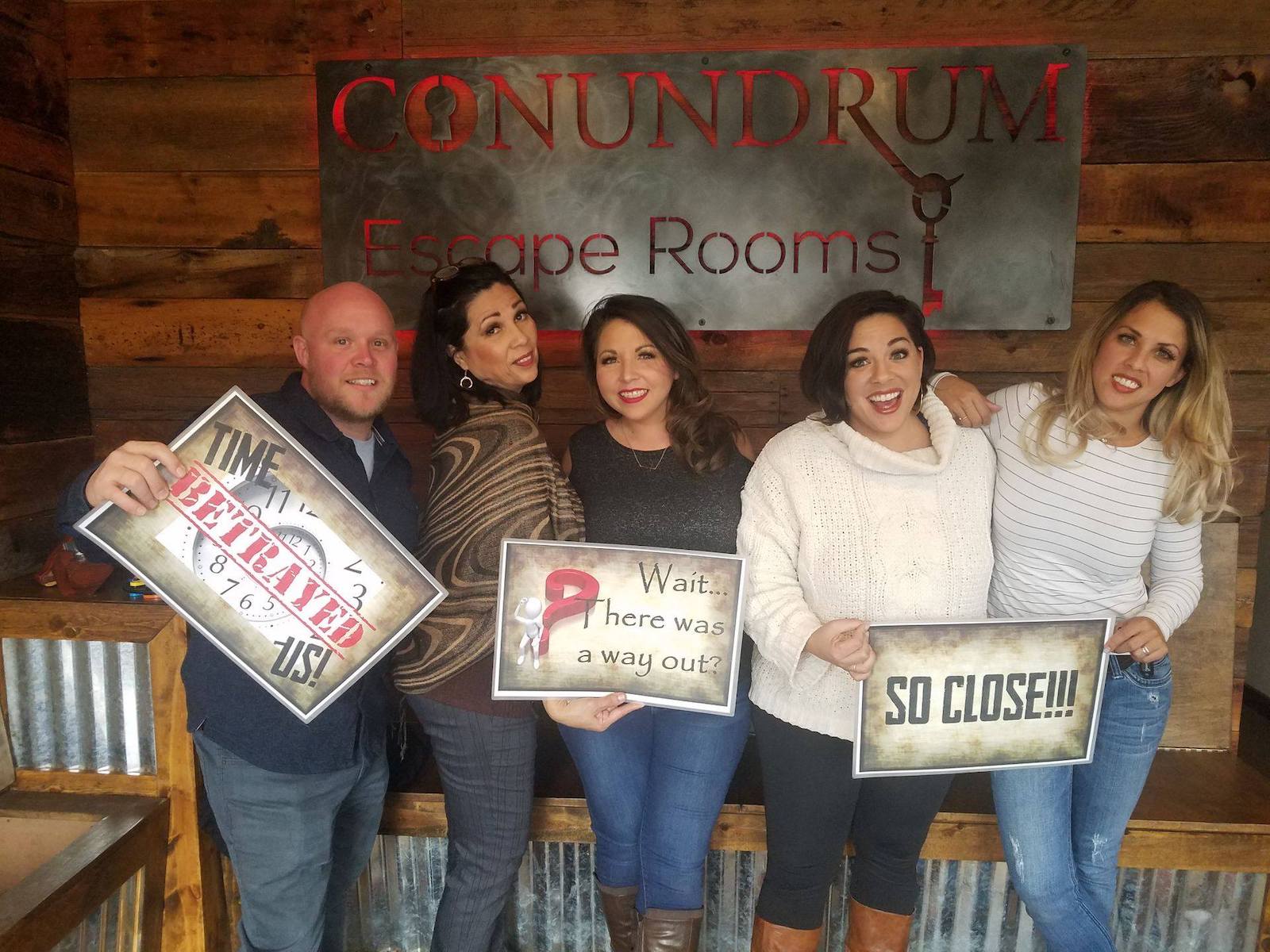 Dead Man's Secret – If you are looking for an escape room full of puzzles, challenges, clues, and more, the Dead Man's Secret escape room will definitely hold your interest. You'll have to work together to pursue the secret treasure left behind by billionaire Conan Drum, and if you can solve the puzzle, you'll keep the riches!
Submersion – Your group of 4-8 people will be plunged into a "WWII submarine" in the year 1942. Surrounded by enemies, you'll need to work together to complete your mission and safely transport your secret cargo to the allied forces. Can you do it before the hour is up?
Mystic Chamber – A classic Conundrum- this escape room is a great choice for newbies! Your group of 2-4 can work to figure out a daring plan of escape from the mysterious cult that captured you while you were trying to create an undercover documentary about their activities.
Cabin in the Woods – This is one of the escape rooms that Conundrum is most famous for! (And it's a pretty realistic scenario, being in Colorado!) Your group of 5-8 people is out "hiking" in the woods when you become lost and start to run low on supplies. Fortunately, you come across a cabin in the woods and you have one hour to gather enough supplies to help you weather the coming storm!
Virtual Escape Rooms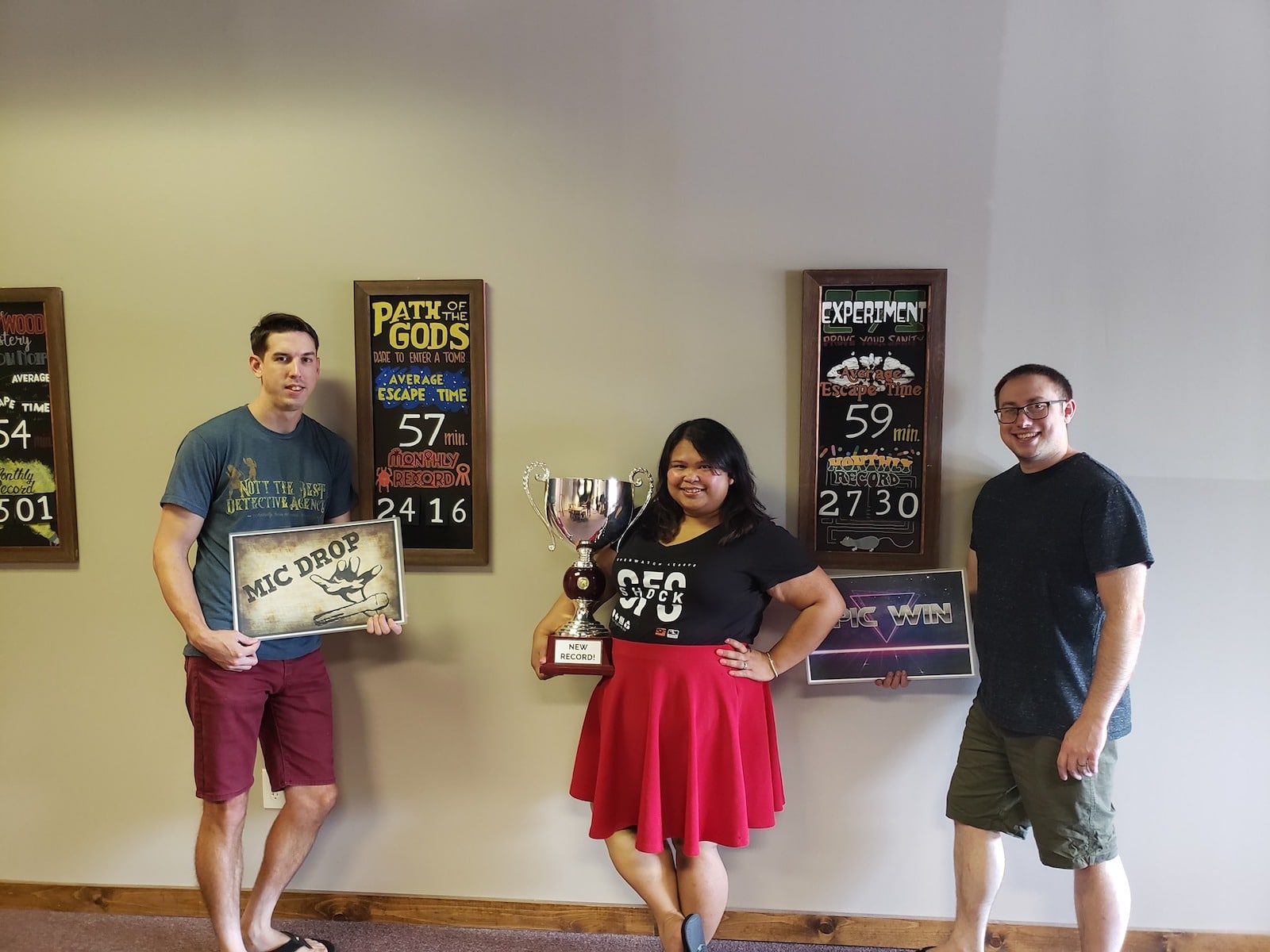 Virtual Hollywood Mystery or Virtual Dead Man's Secret
These are the same themes as the escape rooms themselves (described above), but converted to a virtual platform! You'll be able to video chat with your team (up to four devices) and your game master will be your hands and eyes in the escape room itself. Will you be able to remotely solve these mysteries?
For information about rates or to book an escape room experience, visit the Arvada or Lakewood Conundrum website.
Details
Address: 6350 Wadsworth Blvd unit b, Arvada, CO 80003
Phone: 720-441-3011
Season: Year-round
Website: conundrumescaperooms.com…
Address: 2480 Kipling St, Lakewood, CO 80215
Phone: 720-441-3011
Season: Year round