[Horse racing at Arapahoe Park Racetrack in Aurora, CO.] Colorado has one live venue where you can watch horse racing directly at the racetrack each summer, as well as a number of off-track betting (OTB) venues. From Colorado Springs to Denver, you'll find plenty of opportunities to bet on horse racing year round.
While there is one live racetrack in Aurora for horses, there is currently no live greyhound racing in the state. The OTB sites do permit both betting on simulcast horse and greyhound races.
Laws on Horse Racing and Gambling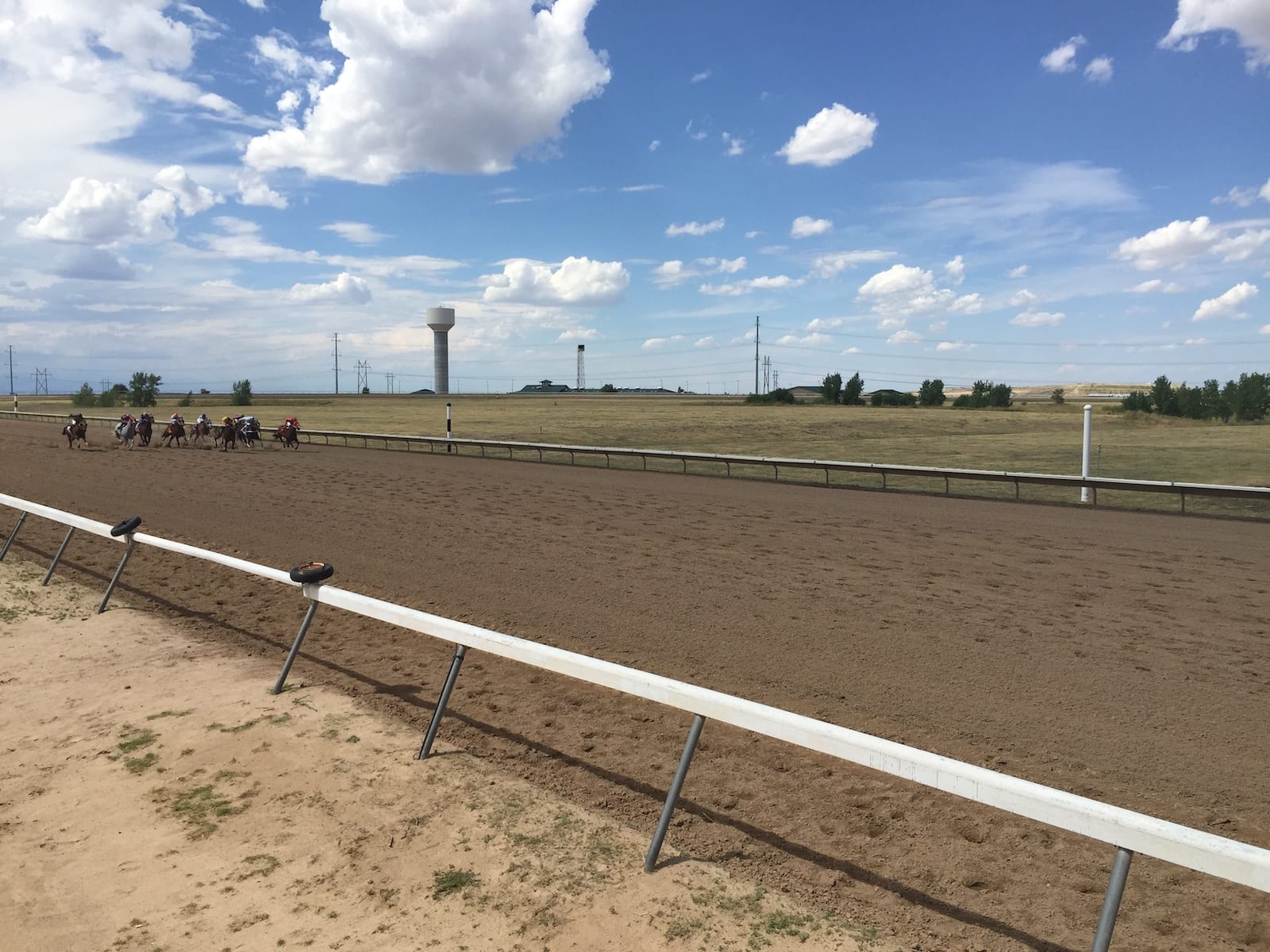 In 2006, the Unlawful Internet Enforcement Gaming Act (PDF from FDIC) put a stop to online poker games for all of those who reside in the United States. (The law has since lightened up depending on your state). However, this did not include betting on horse racing. Starting on Long Island, New York in 1665, hundreds of people from families to single bachelors would gather at the racetracks to bet on horses and see them race. As the years have passed, this activity has become less and less common.
In the United States today, there are only 102 racetracks that allow betting on horses — the most being split between New York and California. In Colorado specifically, there are several sites where patrons are able to bet on horses at an off-track betting) location, as well as one venue where you can bet from the comfort of the racetrack.
Live Summer Horse Racing in Aurora, CO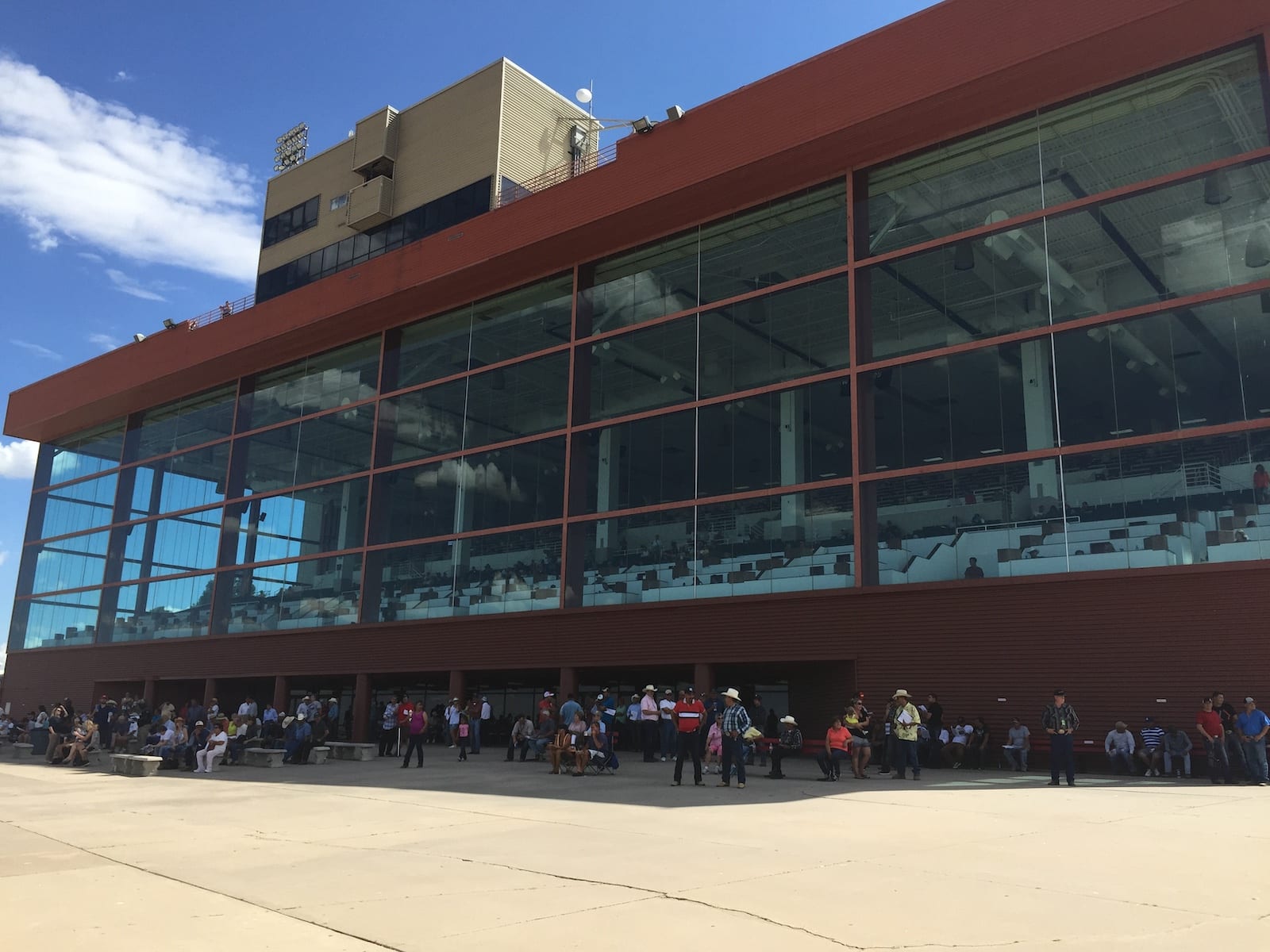 One of the most well-known venues is Mile High Racing and Entertainment. Located in Aurora, Colorado, this establishment is a full-service racing and events company. They have two sites where the races and betting on horses takes place:
Arapahoe Park Racetrack
Havana Park Off-Track Betting
Arapahoe Park is the biggest and most well-known venue because it is the only location where patrons can specifically go and see the horses race live while betting at the park itself. It runs on Fridays, Saturdays, and Sundays between late May and mid August.
Through the use of simulcast TV, patrons are able to bet on and watch races that are happening all throughout the country. The venue is also stacked with self-service touch totes and mutuel windows. There is also an abundance of restaurants and concessions stands at the location in case you're looking to make a day of it.
Finally, the venue has a well-stocked store called the Arapahoe Park Gift Shop that carries everything from horse-themed jewelry, to toys, to clothes, to kitchenware.
Off-Track Betting Year Round around Colorado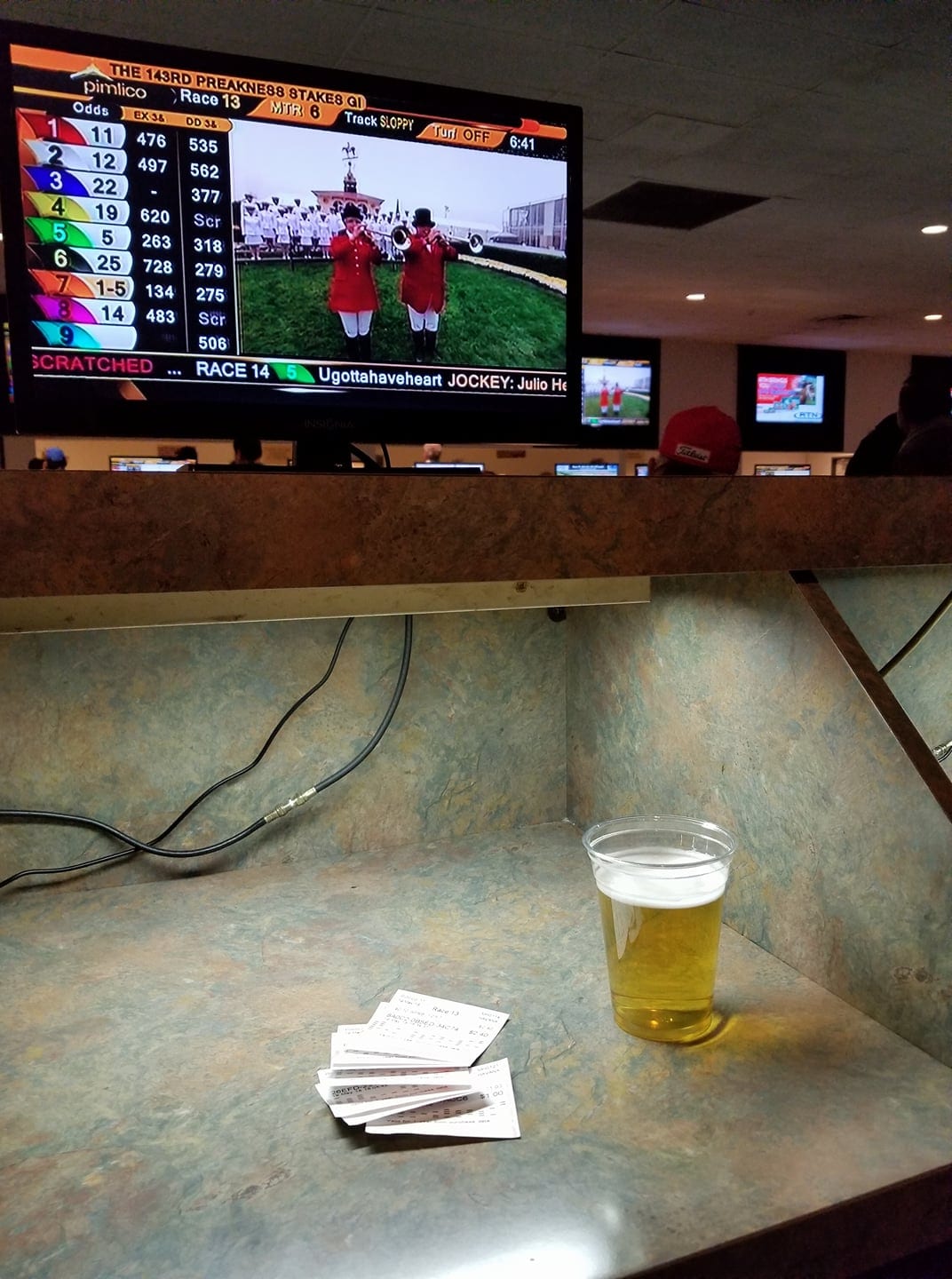 While there may only be one physical horse racing venue in Colorado, there are others that allow gambles to be placed online or at an off-track betting location. Big D's OTB at El Bandido Nightclub, located in Greeley, welcomes eager horse-racing enthusiasts to bet on their property while also enjoy music from local bands.
Celtic on Market, an Irish Pub in Downtown Denver, allows off-track betting and even lets patrons watch the races on TV in the pub itself. Softball Country, also located in Denver, is a batting cage, stadium, arena, and sports venue that also is an off-track betting location. However, it is only open for business on Thursdays, so those who wish to bet on other days of the week might want to seek another venue.
Open seven days a week, The Playing Field Sports Bar in Colorado Springs is another great option. Enjoy a beer and a meal while waiting to see if your horse won the race, and even join in on a daily poker game held in the bar itself. Also located in Colorado Springs, and also open seven days a week, elevatedstakes.com is an off-track betting shop that allows patterns access to a website betters can log onto. On the site, they provide videos and information about the horse and dog races, as well as information about their hours of operation and how to get into contact with them.
One of the newer venues in Colorado, the Pick Six Lounge at the Mirage Sports Bar and Grill in Littleton now allows off-track bets in their establishment. They provide state-of-the-art technology, claim to hire the best and most experienced tellers while offering a welcoming and friendly environment for all patrons who enter their doors.
If you're on your way to bet on some horses and you suddenly have the overwhelming urge to bite into a steak, then Sundance Steakhouse and Saloon in Fort Collins is the perfect place for you. However, they are only open for off-track betting on Father's Day Jute 16th and only take wagers from 10am-5pm. Therefore, this might not be the best option for those who want to bet on more than one occasion. But for those fathers out there who want to do a Colorado gambling on their day, this location would be perfect.
California and New York might have the upper hand when it comes to physical venues for betting on horses and watching the races. However, Colorado more than makes up for it with the number of nightclubs, pubs, bars, and restaurants that let patrons bet off-track. So whether you head over to Arapahoe Park Racetrack in summer, or visit any one of the other locations scattered around Colorado to bet off-track year round, there are many options available.