While American gambling destinations like Las Vegas, Reno, and Atlantic City usually get most of the attention, there are places near Colorado's capitol where casinos and other gambling establishments are legal and help to prop up local economies.
From charming charming mountain towns with loads of casinos to choose from to horse racing near Denver, get familiar with this list if you're interested in legal gambling opportunities close to town.
Black Hawk and Central City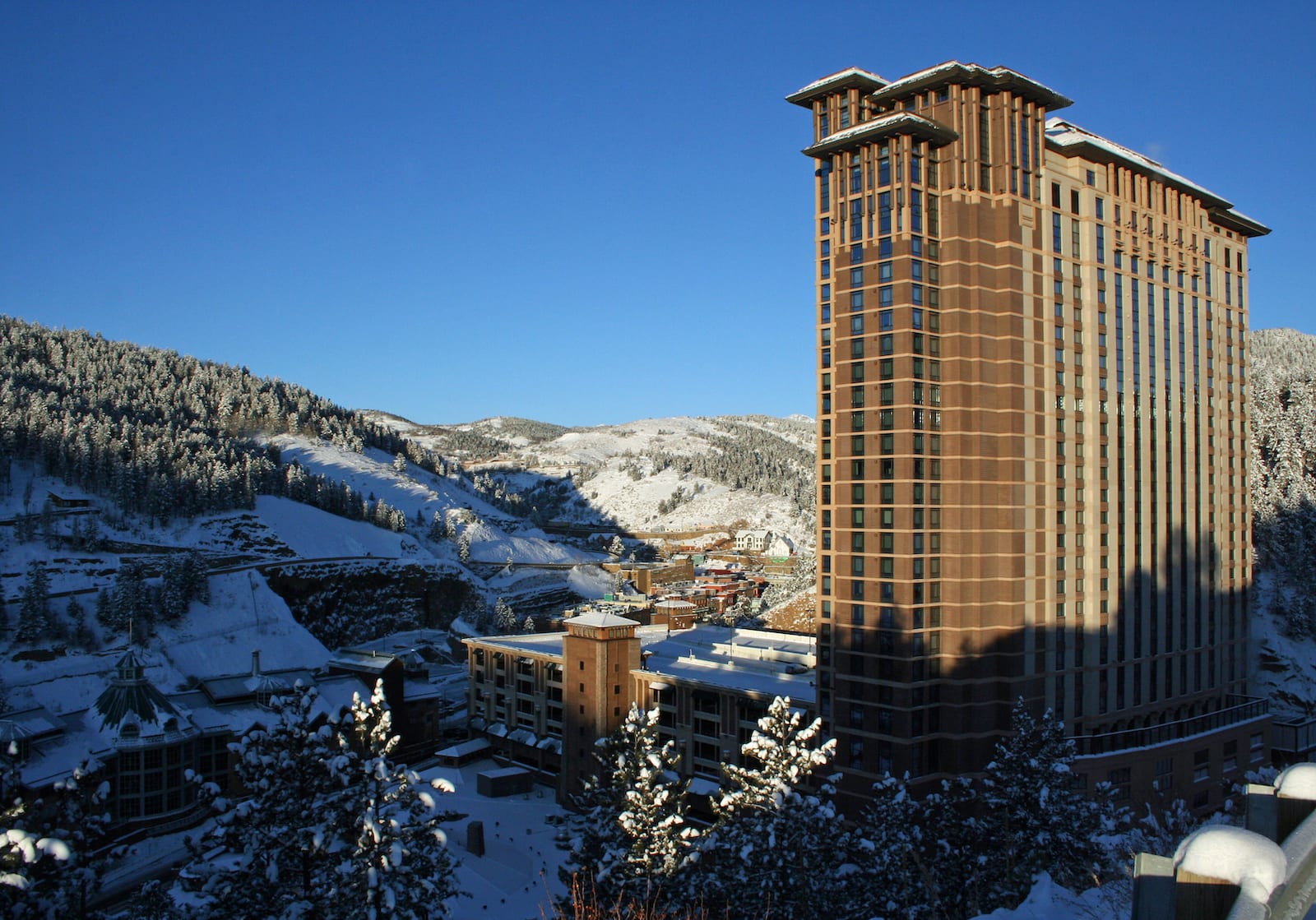 It takes just under an hour to drive to the gorgeous and historic mountain setting of Black Hawk and Central City. Between these two former mountain towns––they're different places but are located very close to one another––there are more than 20 casinos to choose from.
Known as Colorado's premier gambling destination, you'll find the same sorts of slots, card, and table games here that you'd find in Vegas. In addition to gambling, Black Hawk and Central City are filled with hotels, bars, and restaurants. The Ameristar Casino and Hotel is tallest building between Denver and Salt Lake City and offers entertainment and spa services in addition to gambling.
The two communities boomed shortly after the Pikes Peak Gold Rush of 1859, and, believe it or not, Central City was actually Colorado's largest city for a number of years and was the area's largest economic center until the 1870's. After gold was discovered in 1859 near modern day Central City, the area was referred to as the "Richest Square Mile on Earth."
When people from Denver and beyond head up to this area to strike it rich, they're following a tradition that's been happening here for more than 160 years, though winning at blackjack is far easier than mining for gold was.
Cripple Creek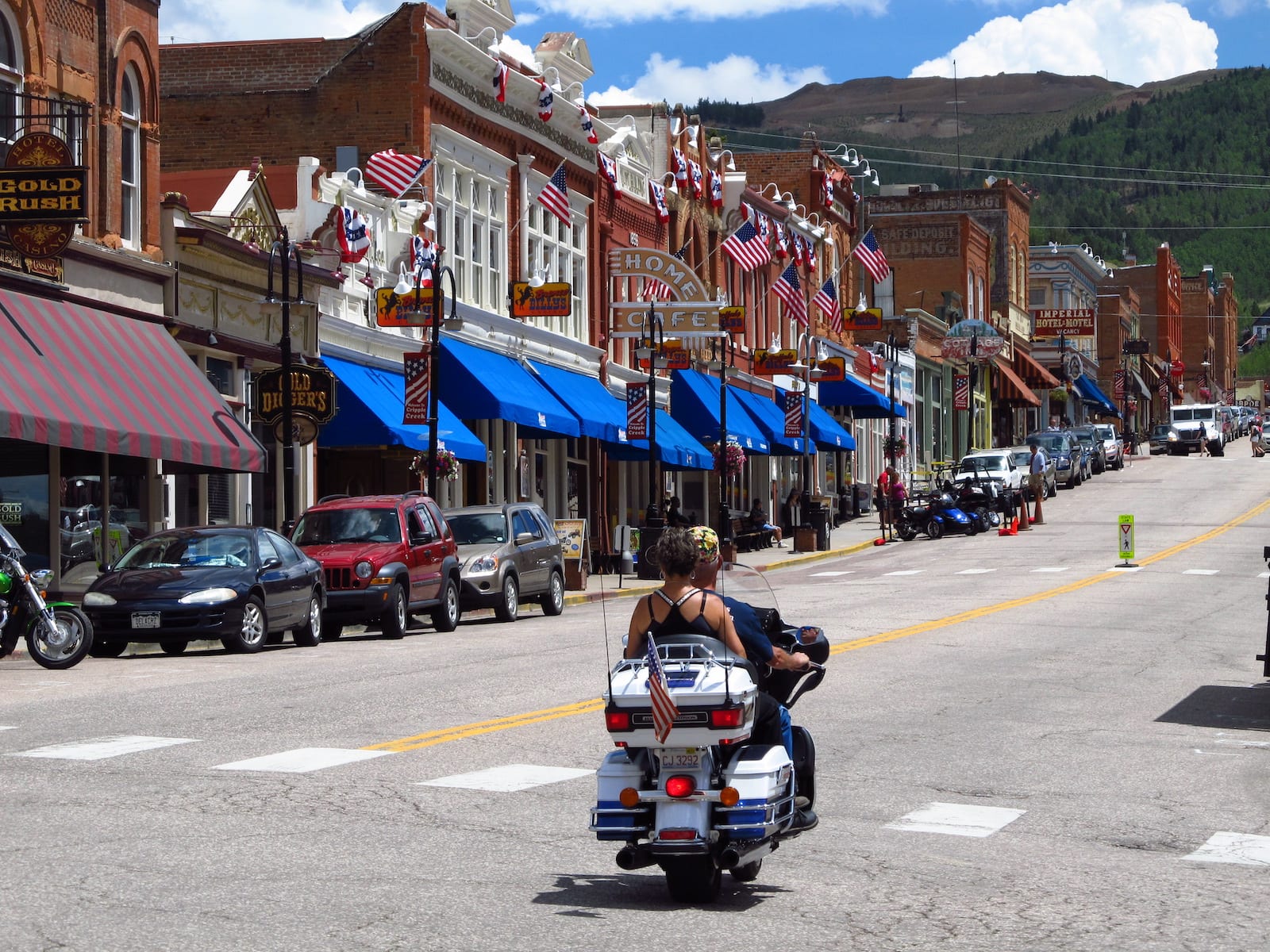 Casinos in Cripple Creek have charming names like the "Brass Ass" and the "Midnight Rose." At just over two hours south of Denver, Cripple Creek makes for a convenient weekend getaway.
Like Central City and Black Hawk, Cripple Creek's casinos offer a plethora of gambling opportunities from slots to blackjack to roulette. And, like Black Hawk and Central City, Cripple Creek's legacy is directly linked with Colorado's mining history. But while those mining communities were founded before Colorado became a state in 1876, Cripple Creek was established in 1890 during what's now considered to be the state's last great gold rush.
After the Independence lode, one of the largest gold discoveries in history, was uncovered in neighbor Victor, Cripple Creek's population exploded from 500 to 10,000 in just three years. In 1896, two separate fires that occurred within four days of one another destroyed most of the town, and it was forced to rebuild. It wasn't until nearly a century later when Colorado voted to legalize gambling in Cripple Creek, a decision that revitalized the community.
Today, Cripple Creek is an exciting and rewarding place to visit even if gambling isn't your thing. In addition to casinos, the town is surrounded by nature and is home to fascinating museums, charming bars, and restaurants.
Mile High Racing
The Arapahoe Park Horse Race Track is a 40-minute drive southwest of Denver. Owned by the Bally's Corporation, you'll find Thoroughbreds, Quarter Horses, and Arabians racing at this track. Though this is a race track and not a casino, bets are permitted here, at Mile High Racing's Havana Park Off-Track Betting location in Aurora, and other locations throughout the state.
Those are the closest casinos and horse racing venue to Denver, Colorado. Best of luck!