Colorado Springs gambling fans have the luck of being just an hour away from Cripple Creek, an exciting mountain town packed with casinos. Whether you're into table games, sports betting, or slots, the casinos in Cripple Creek will scratch your gambling itch.
It's a stunning drive through the mountains southwest of Colorado Springs to reach the historic mining town of Cripple Creek. To learn more about them, check out this list of the Teller County casinos.
Wildwood Casino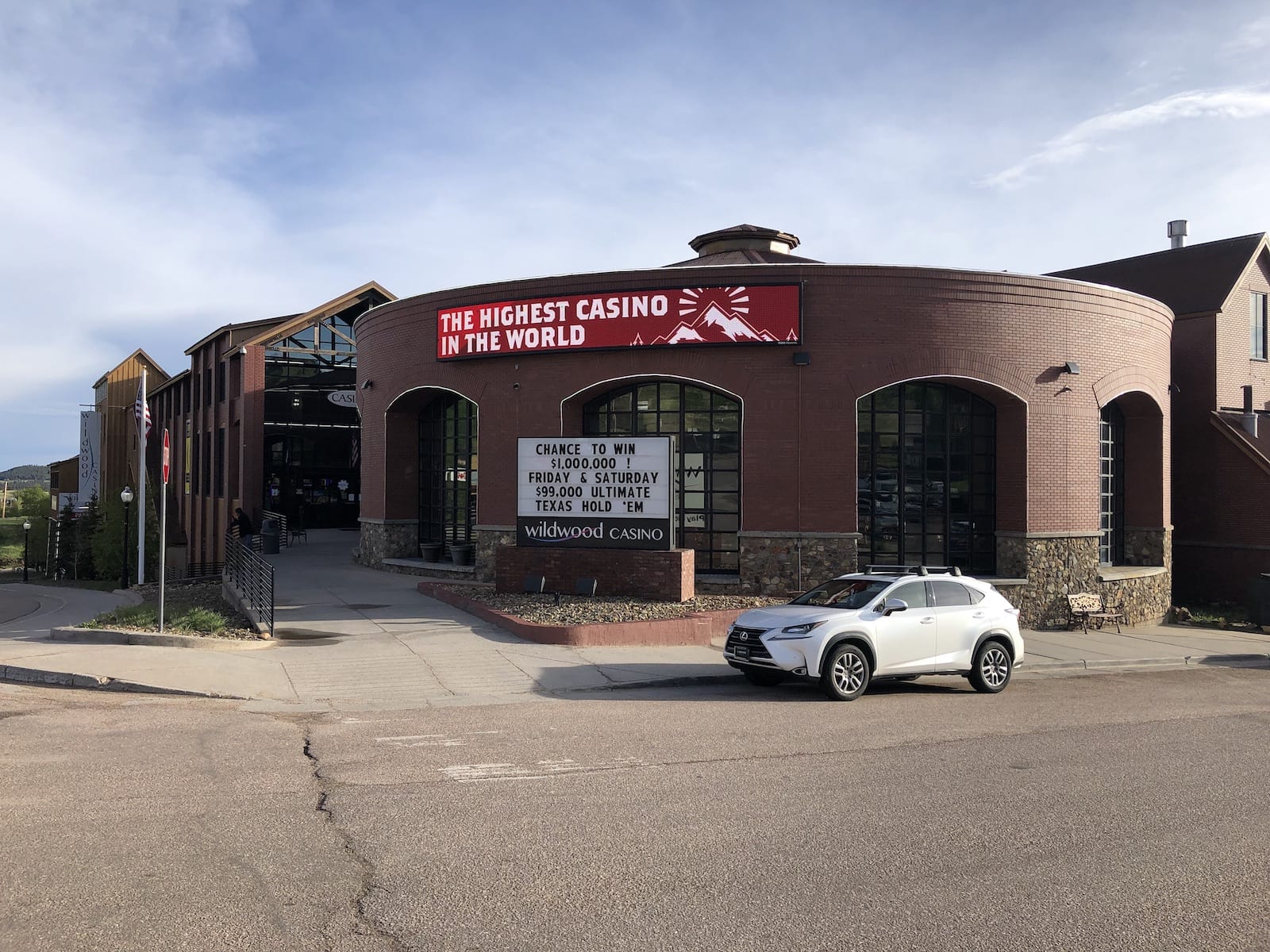 The Wildwood Casino and Hotel have a couple of claims to fame to brag about. According to their website, the 9,593-foot elevation of the land its perched on makes it the highest casino in the world. It also claims to be the only Vegas-style operation in town and hosts the most table games of any establishment in Cripple Creek.
In 2021, a hotel is slated to be opened adjacent to the casino with 100 rooms and a rooftop for events. Wildwood also features two restaurants to serve hungry gamblers. Special prizes like free meals and hotel rooms are given to those who visit during their birthday month.
McGills Hotel & Casino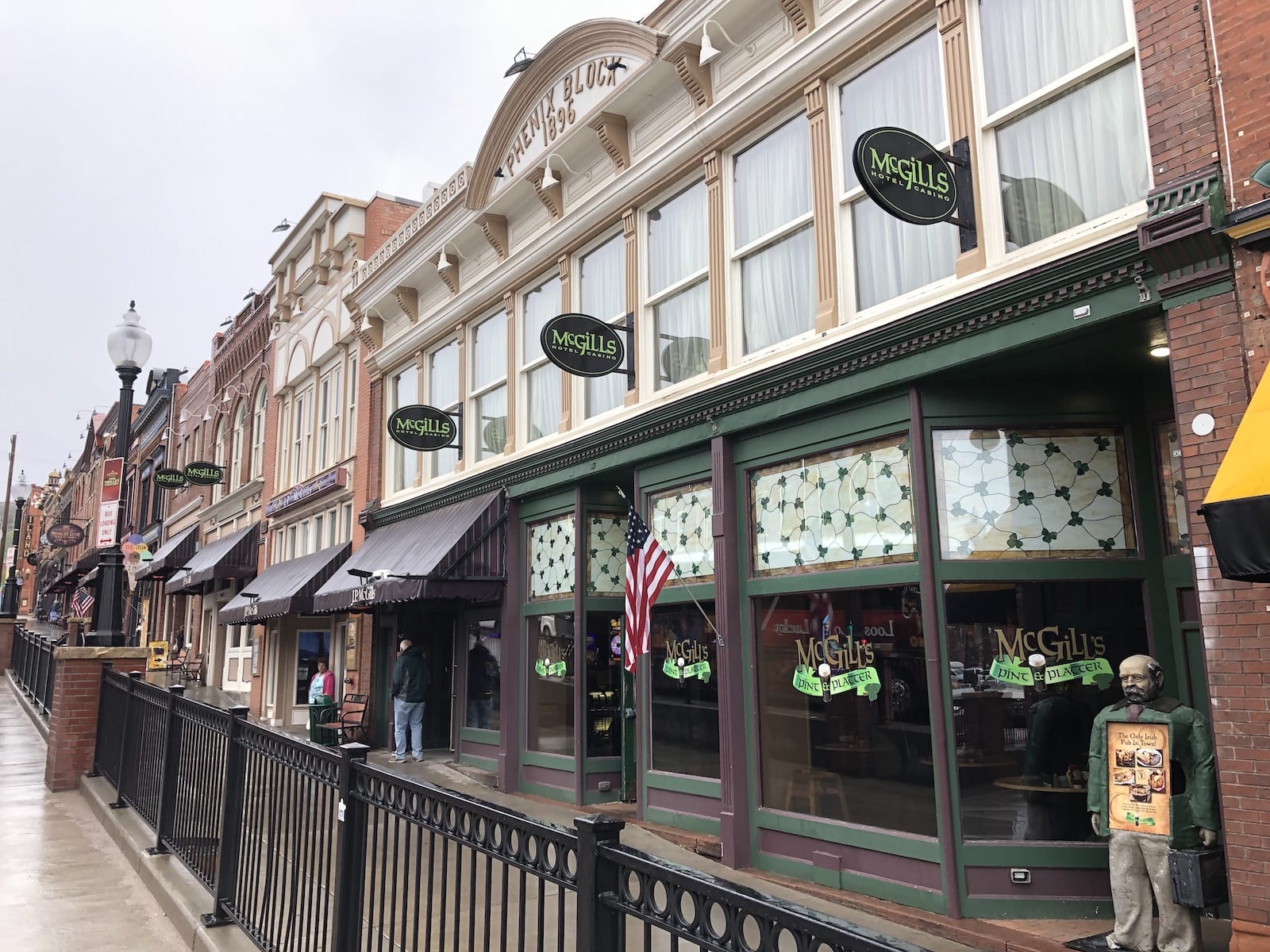 A spacious casino with a kitschy Irish theme, McGills is where you go in Cripple Creek if you love to play slots. Gamblers playing here wet their whistles and dine at the Pint & Platter Pub, an Irish-themed bar and restaurant that's located on the main level of the casino. If you stay at the McGills Hotel, you'll be treated to an LCD TV in your room, free coffee and internet, and a discount on breakfast.
Double Eagle Hotel & Casino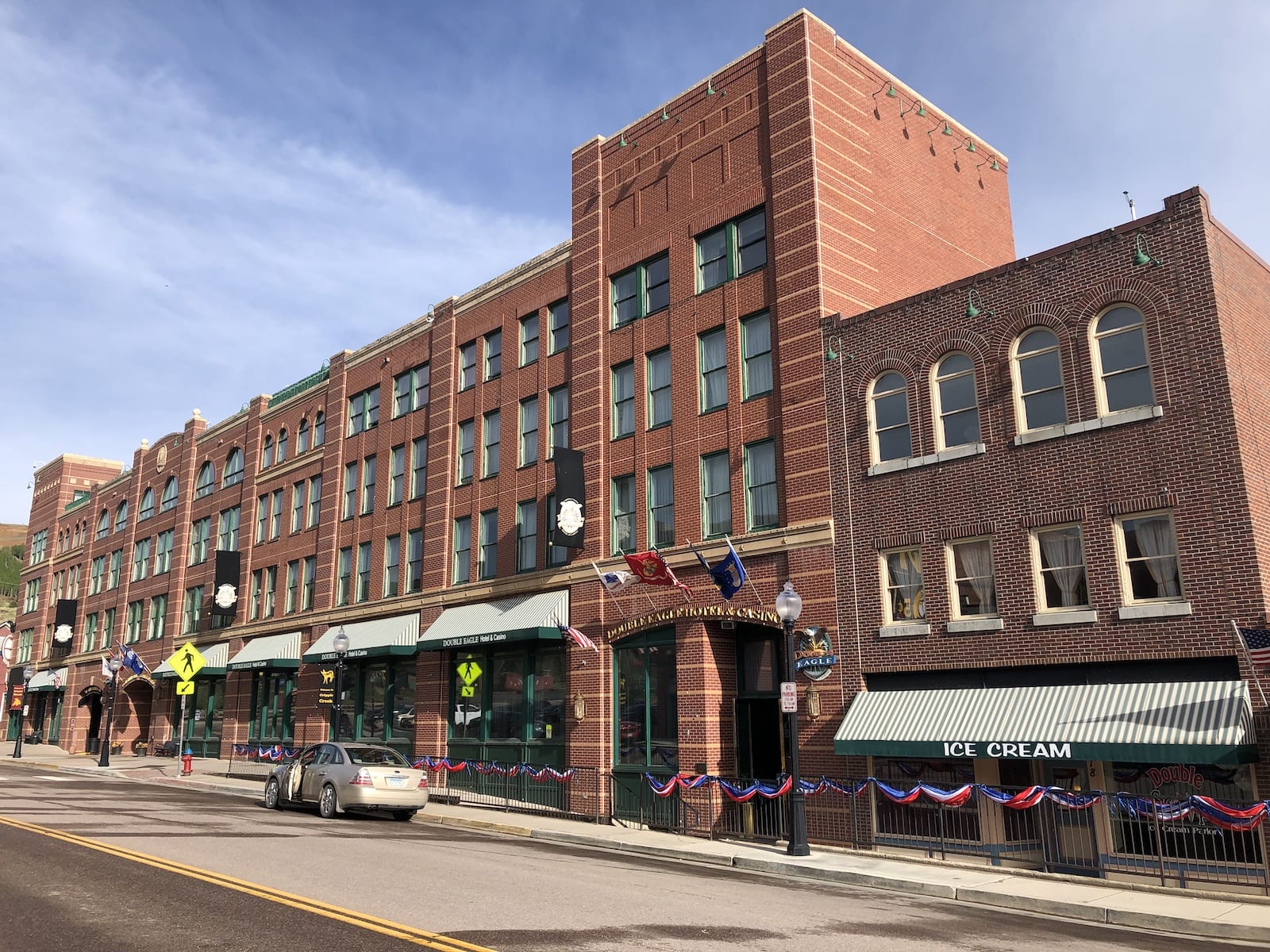 Located near the District Museum and Cripple Creek's Narrow Gauge Railroad, the Double Eagle Hotel and Casino offers rooms with excellent mountain views, over 400 slot machines, sports betting, and three on-site restaurants. This casino frequently offers promotions like Military Appreciation Days and sometimes offers grand prizes like diamond necklaces.
Century Casino Cripple Creek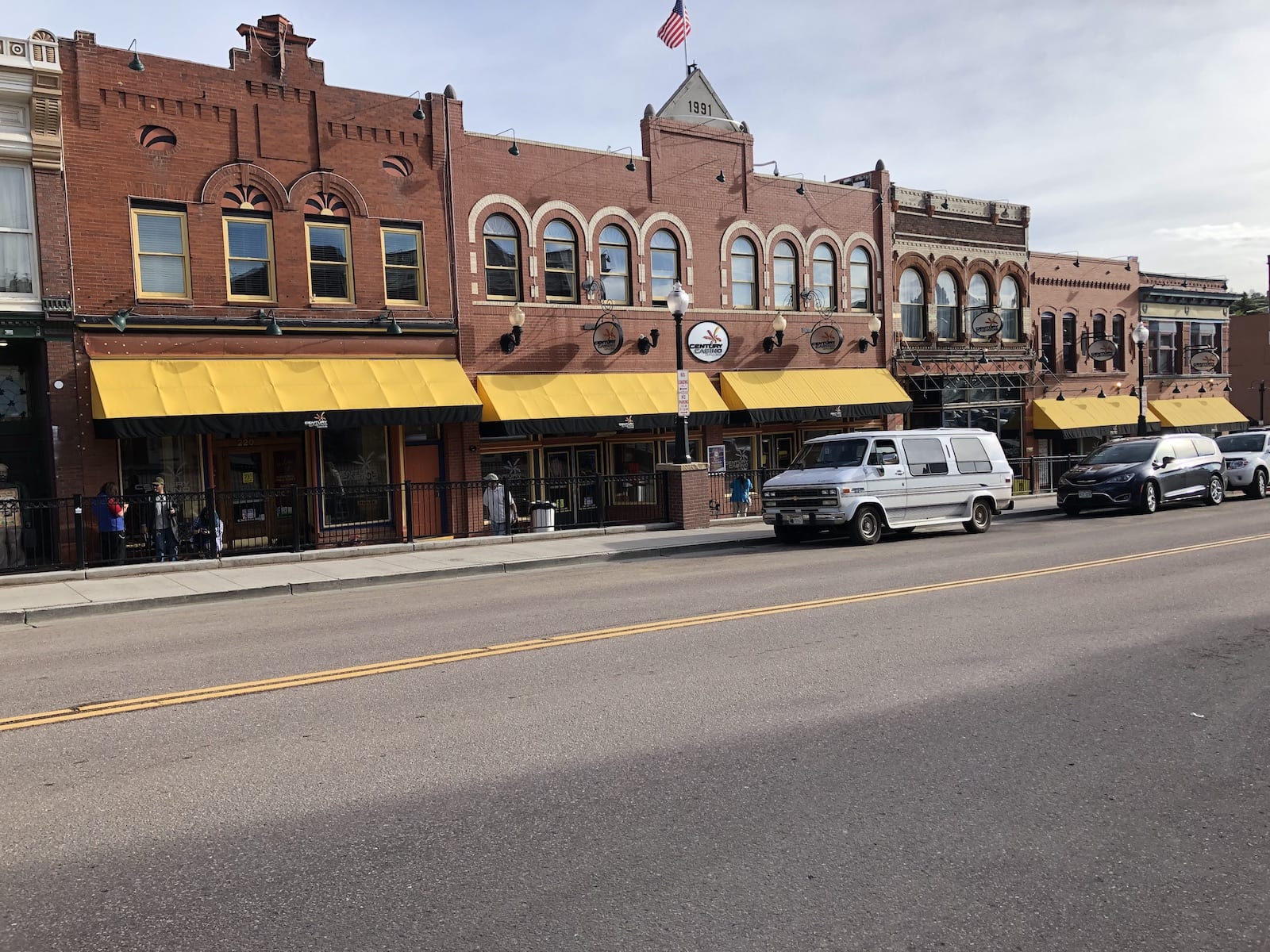 At Century, you'll find slots, video poker, table games, a grill and multiple bars, and a hotel. With offerings like regular promotions like Winner Wednesdays and chic hotel rooms, Century aims to appeal to a younger crowd who is newer to gambling. This means you'll be right at home if you're not deadly serious about gambling and are mainly focused on having fun.
Midnight Rose Hotel & Casino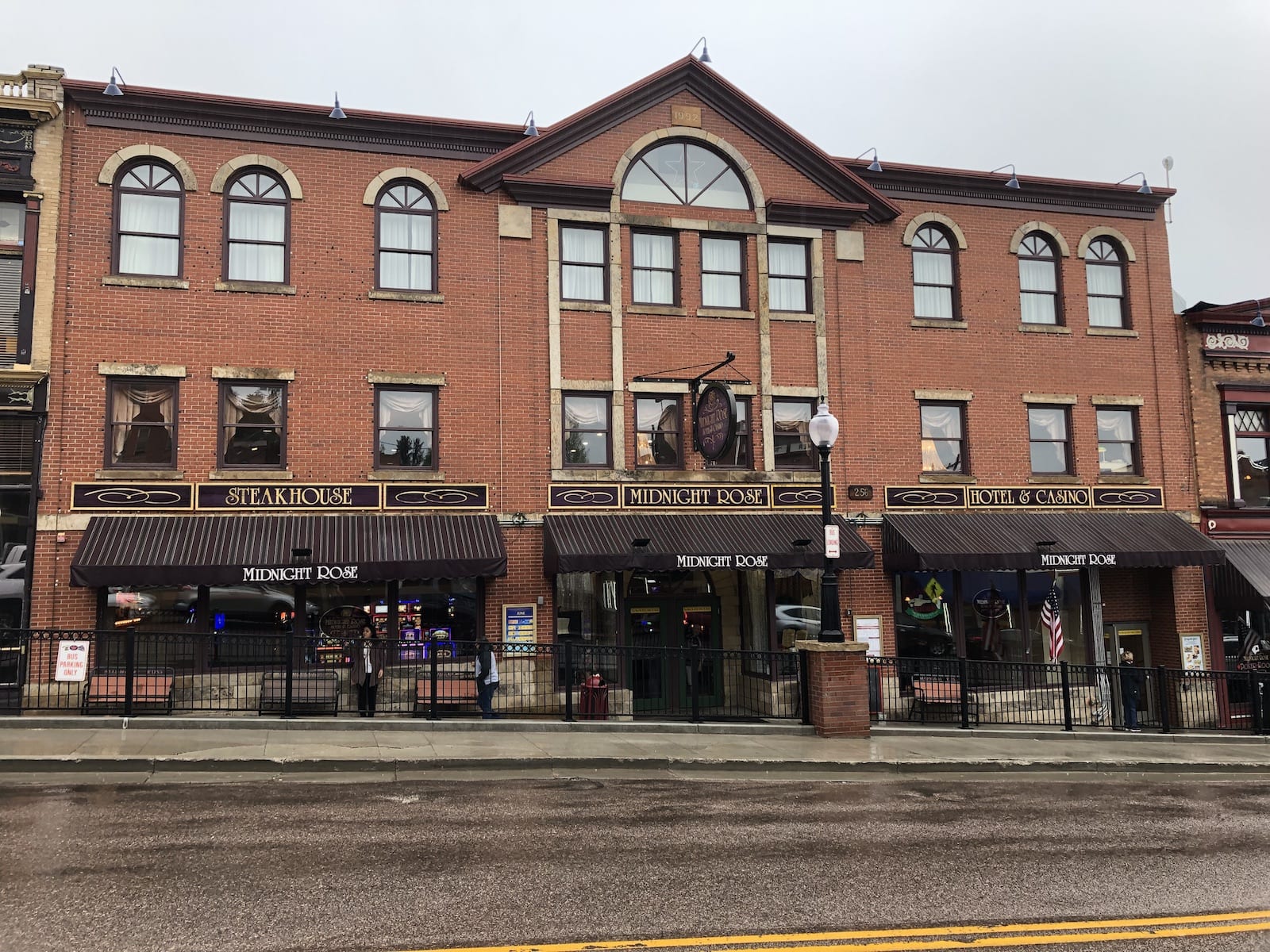 Packed with over 300 slot machines and Victorian Era decor, the Midnight Rose Hotel and Casino is one of the more opulent casinos in Cripple Creek. In addition to themed hotel rooms, the Midnight Rose treats its guests to an on-site restaurant. Free coffee and internet is offered to hotel guests.
 Brass Ass Casino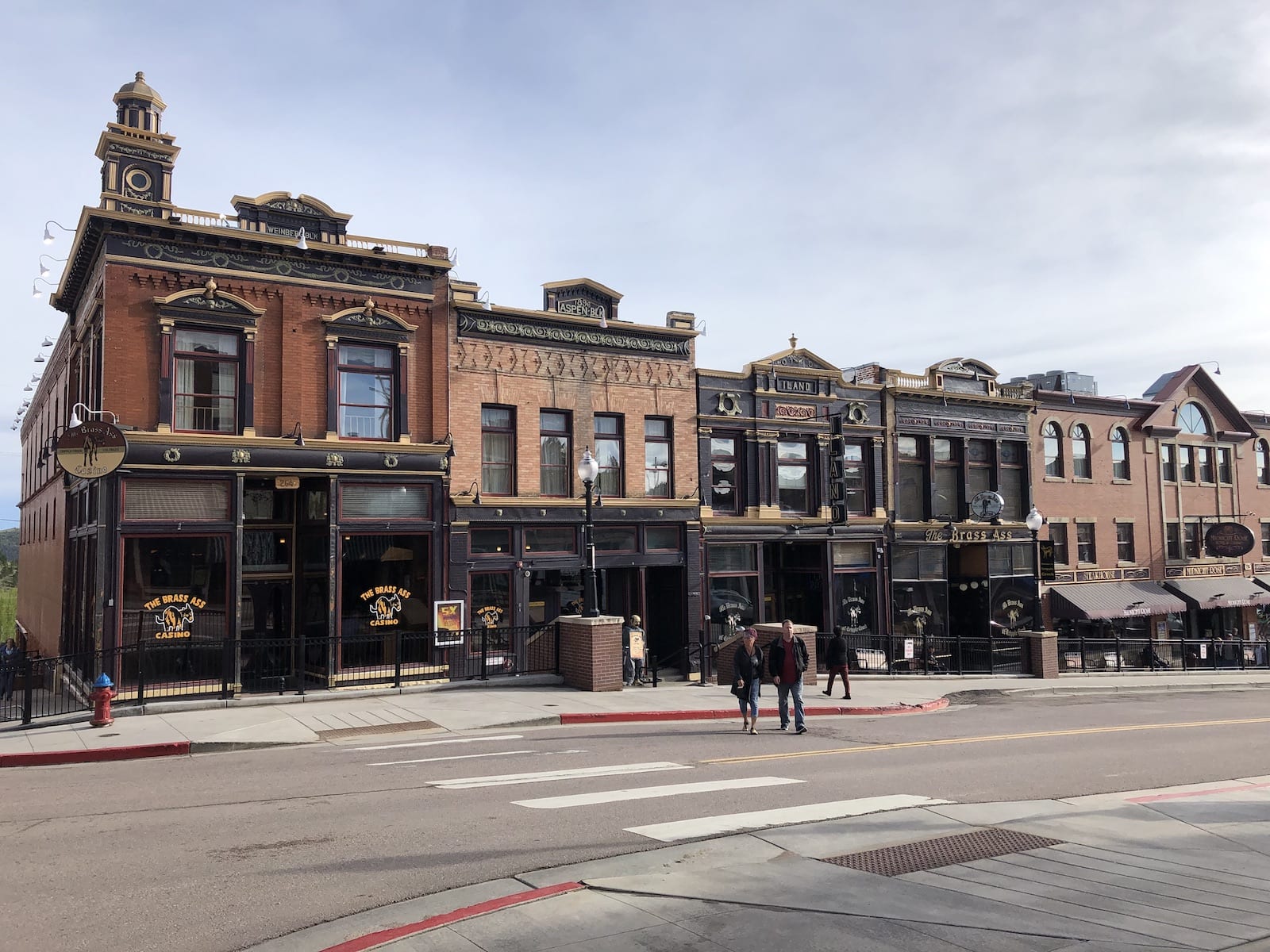 The oldest casino in Cripple Creek, the Brass Ass' carefully preserved setting offers gamblers a glimpse into Colorado's past. You'll find a wide selection of slots here, from penny machines down to high-tech Game of Thrones and Brittany Spears-themed offerings. The Miner's Pick restaurant is located at the lower level of the casino, and serves up pizza and sandwiches.
Johnny Nolon's Casino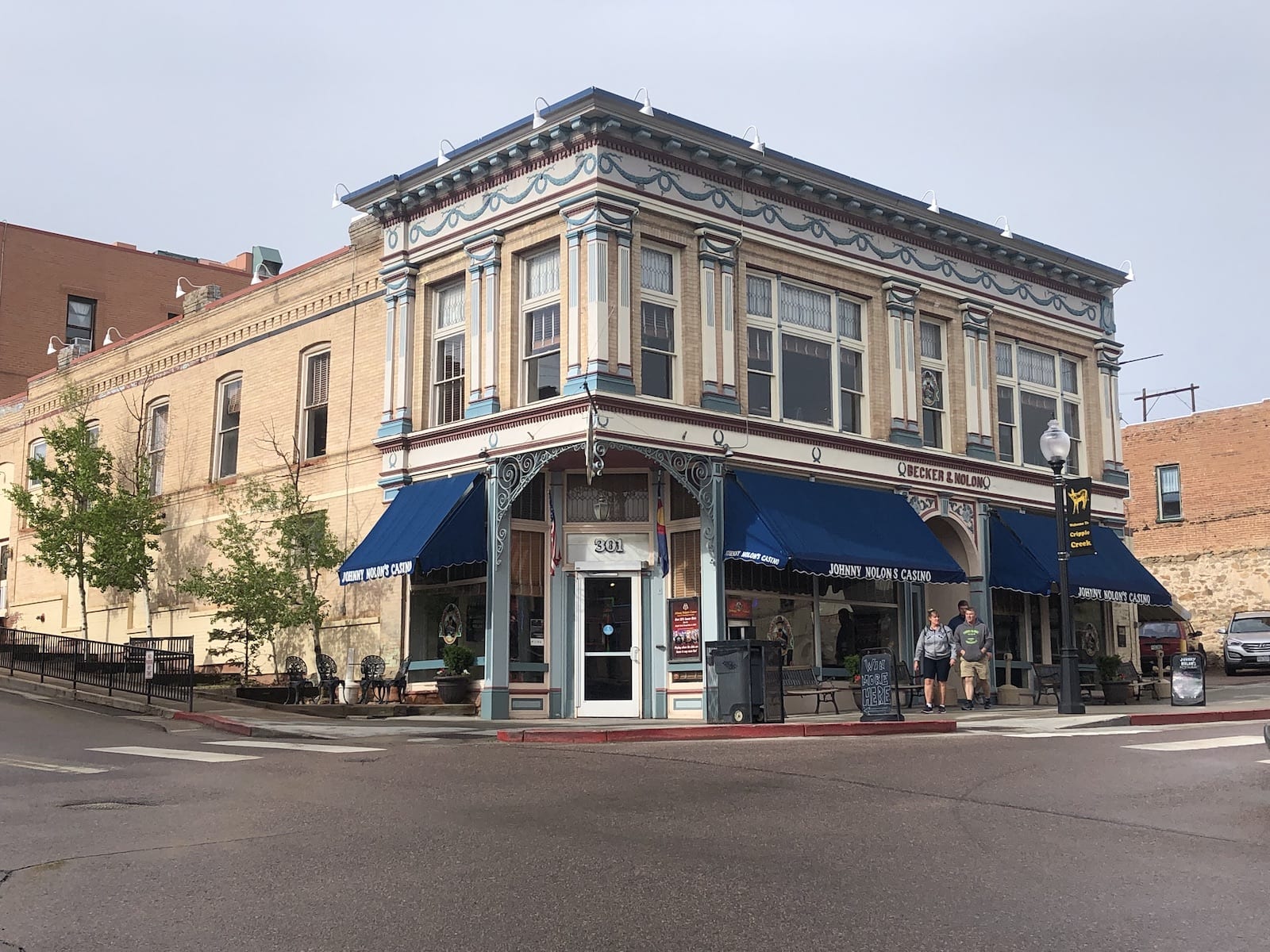 Named after an ambitious Pony Express Rider who opened a saloon and casino in town back in 1891, Johnny Nolon's features 250 slot machines, a 24-hour restaurant, and modest accommodations. This casino's gaming floor is open 24 hours, and also offers video poker.
Colorado Grande Hotel & Casino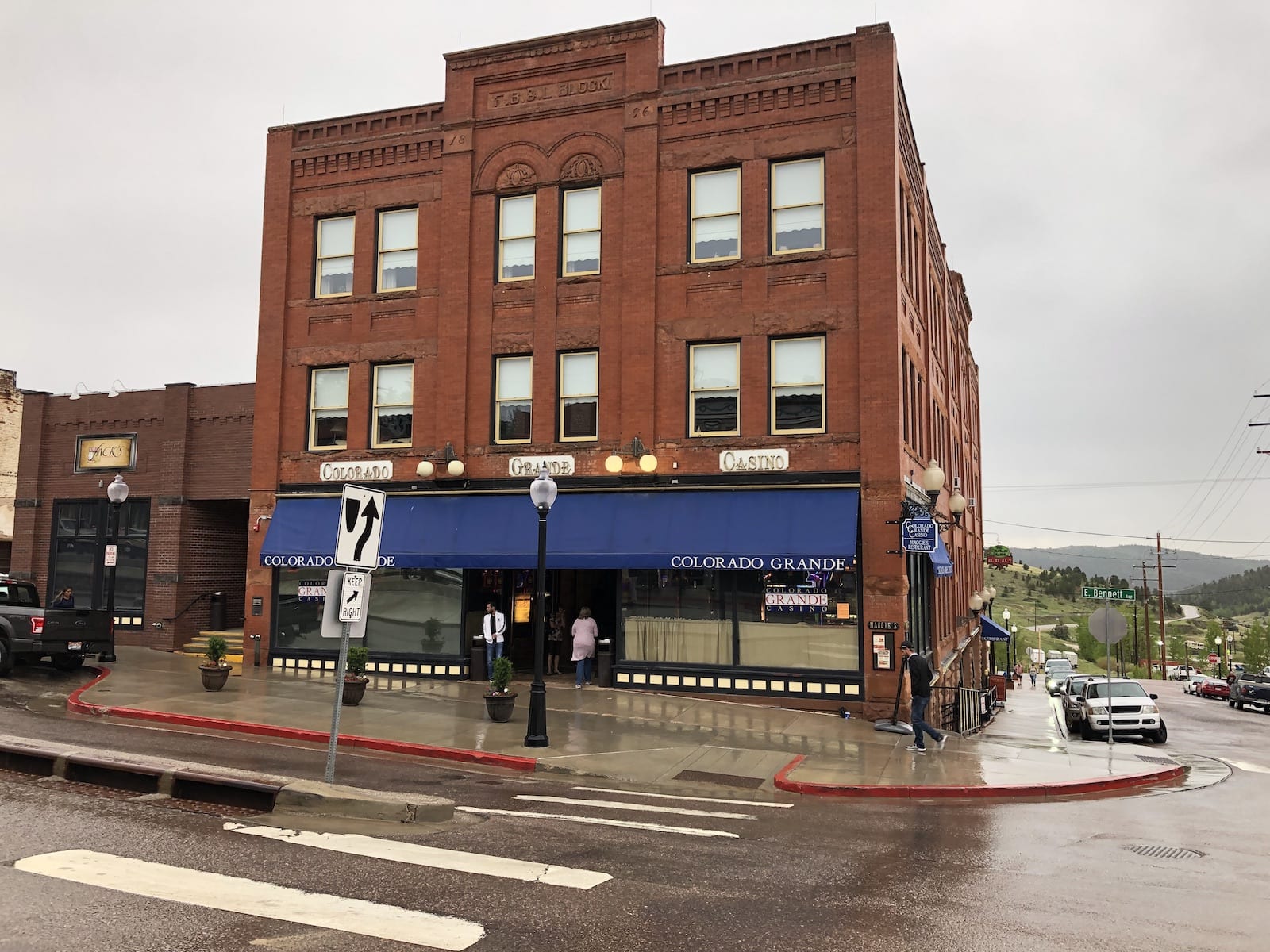 A coffee bar is offered to guests who gamble at the Colorado Grande Hotel & Casino when they need a pick-me-up, and rooms are available when they need to call it a night and get some rest. In addition to this casino's restaurant, it also features a gaming promotion called "Maggie's Club" which delivers perks as you play.
Bronco Billy's Casino & Hotel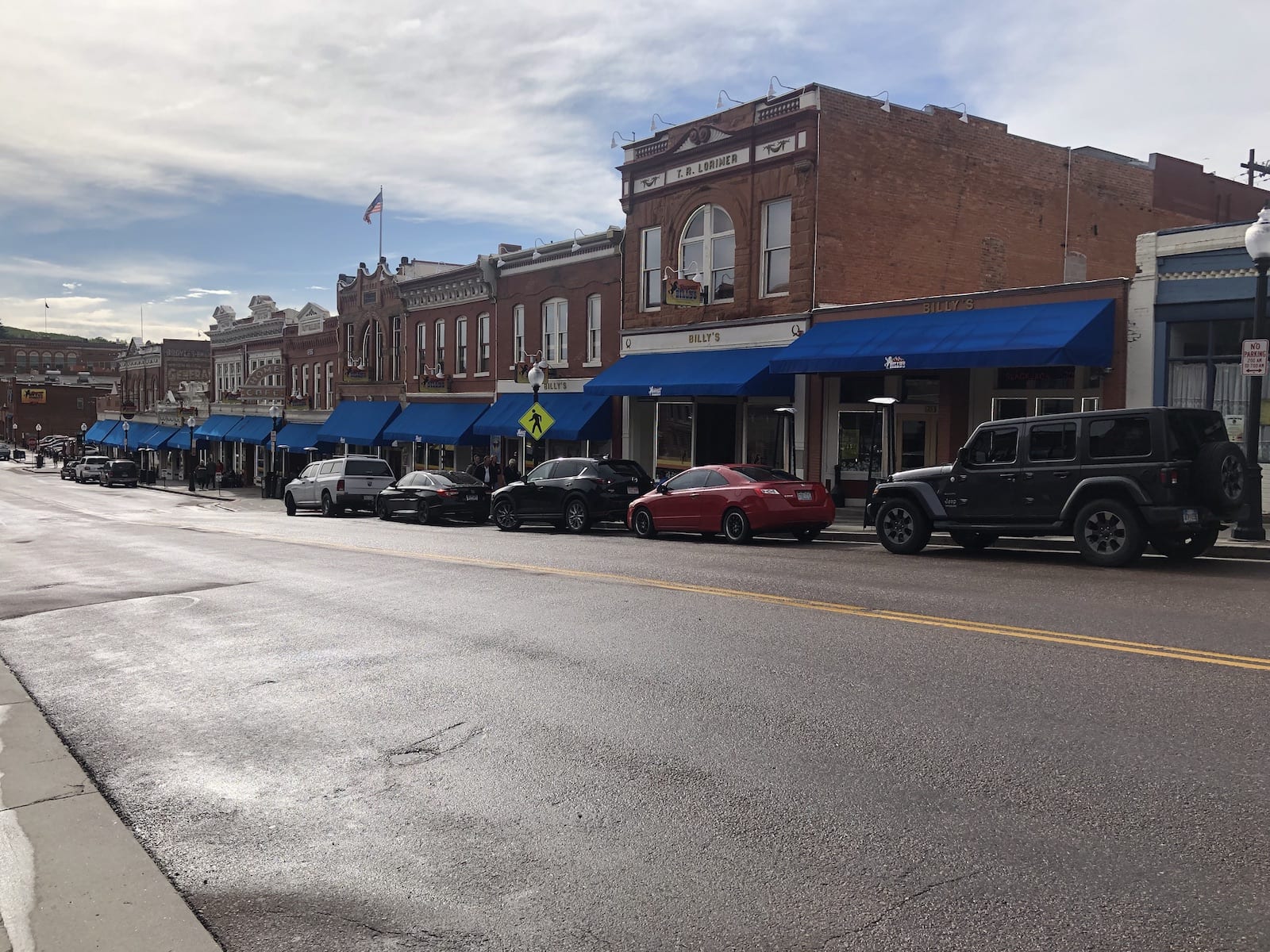 With slots, sports betting, and a plethora of table games, Bronco Billy's Casino & Hotel has lots to offer ambitious gamblers. Their promotions offer perks for birthdays, holidays, and sporting events. And with cozy hotel rooms and four restaurants to choose from, you won't have to limit your fun to just one day.
Those Cripple Creek casinos are the closest gambling halls to Colorado Springs. Good luck!