Whether you're looking to spend all your time at the blackjack tables or you'd like to add a little more scenery to your adventure, there are plenty of options for places to stay and gamble, all in one locale. Spend the night at these top Colorado casino hotels.
These casinos are a great place to spend some time hoping to get lucky. Some of these gambling halls feature resort amenities like spas, mini-golf, and some of the best eateries in the West. Consider staying at one of these Colorado hotel casinos for a fun night playing at the tables or the slots.
Here are our choices for the best casinos with lodging in CO, in no particular order:
This section contains referral links. If you click through and take action, we may receive a commission, at no additional cost to you.
Wildwood Casino, Cripple Creek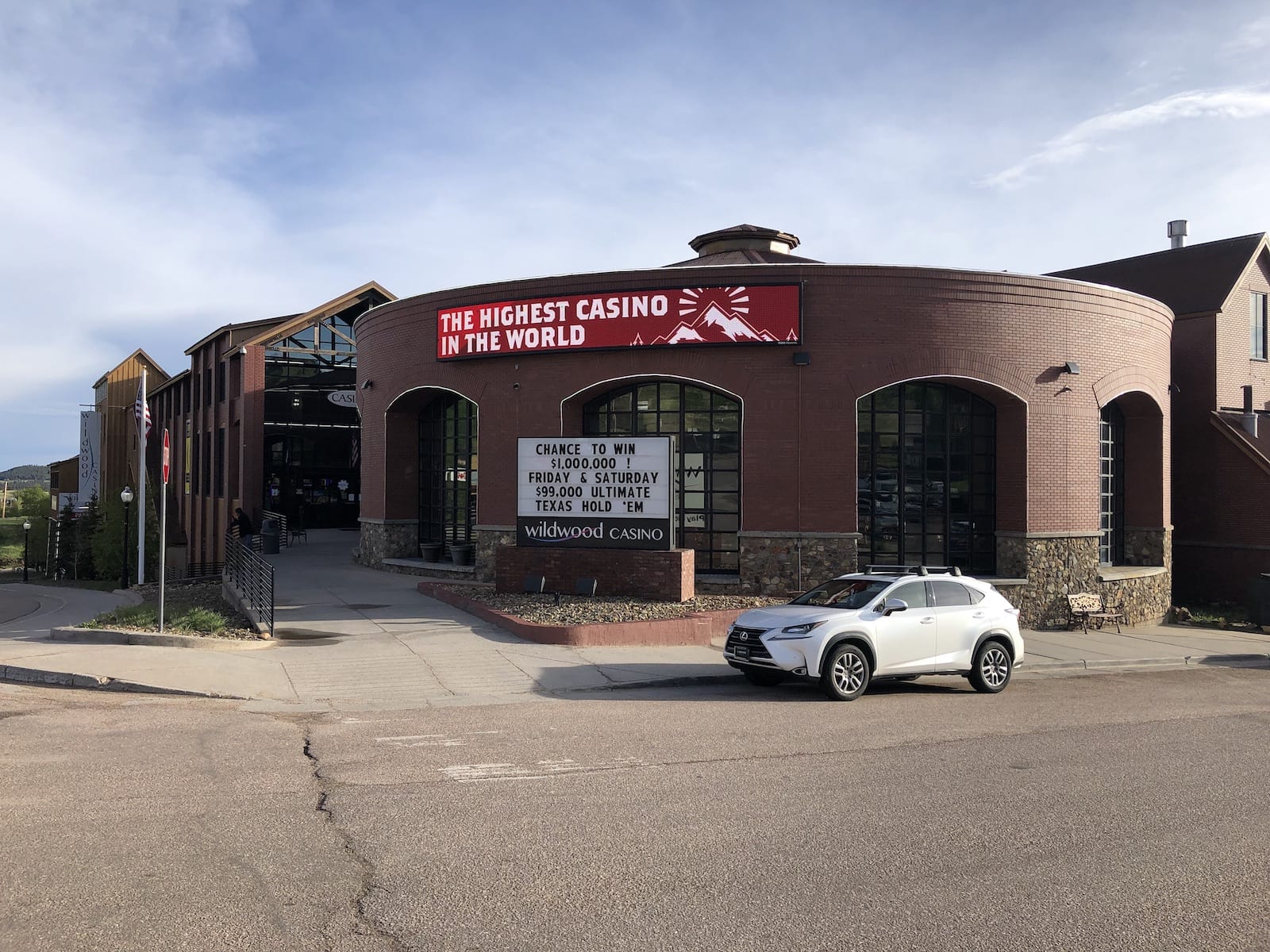 Wildwood Casino & Hotel in Cripple Creek may be known as the world's highest casino, located at over 9,300 feet of elevation, but it also just might be the luckiest. Open 24/7, you'll be able to entertain yourself at any time of the night with over 500 slot machines and a bunch of table games in this Vegas-style casino. It's one of the most popular in Cripple Creek, a locals' favorite.
Need a little bit of relaxation after a day of winning big? There are two hotel options here, one on-site, and another located less than a mile away. Leave your car in the free specialty heated parking garage and take the shuttle over to the Gold King Mountain Inn, Wildwood's off-site hotel.
With over 100 rooms and such amenities as a fitness center, swimming pool and hot tub, and free breakfast each morning, you'll feel right at home at the Gold King Inn. Whenever you're recharged, it's easy to take the shuttle back to the gambling hall.
Wildwood also recently built a hotel adjacent to the casino. So if you can't get enough of those machines, you won't have to go far. Wildwood Casino is definitely worth checking out, even if it's just for bragging rights of having gotten lucky at the world's highest casino.
Ute Mountain Casino Hotel, Towaoc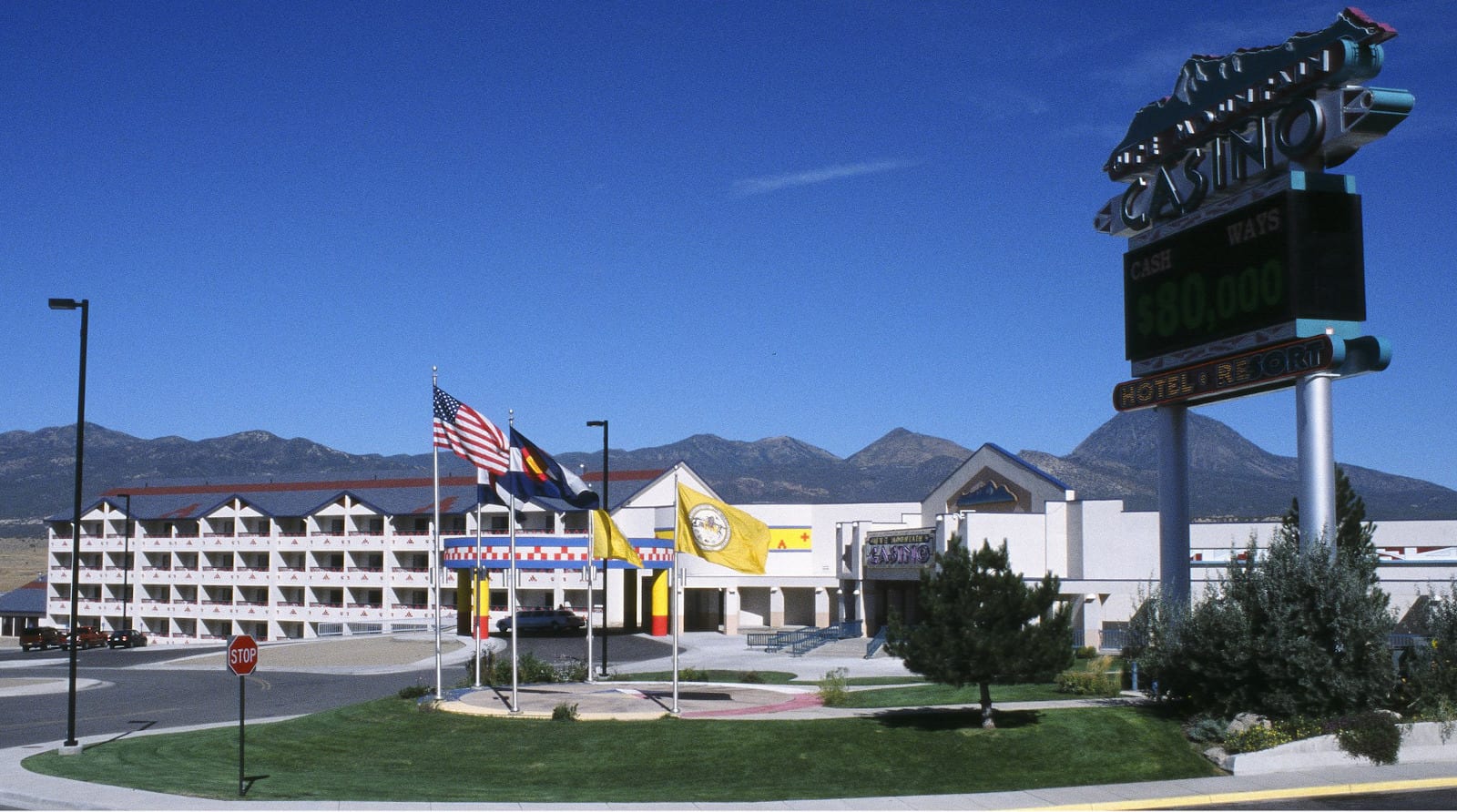 Would you like a destination that's a bit off the beaten path? Then you must make the trip out to Ute Mountain Casino Hotel in Towaoc, southwest of Cortez. It's the state's first tribal gaming facility and the largest casino in the Four Corners area. It's one of two Indian casinos in Southwest Colorado, the other being Sky Ute Casino, southwest of Pagosa Springs.
This gem of southwestern Colorado sits in the shadow of Sleeping Ute Mountain, offering gorgeous views to its overnight guests, just steps away from the slots and game tables. This casino hotel also boasts a huge selection of said slot machines and table games, as well as bingo for the luckiest travelers in your lot.
Choose from Ute Mountain's huge selection of rooms, many of which feature a balcony that will show you some of the most stunning landscapes in Southwest Colorado.
The hotel is located conveniently close to Mesa Verde National Park and other ancient ruins, like the Canyon of the Ancients National Monument. This creates tons of cerebral activities to add to your itinerary, while you're exploring the amazing landscape of the Four Corners.
Ameristar Casino Resort Spa, Black Hawk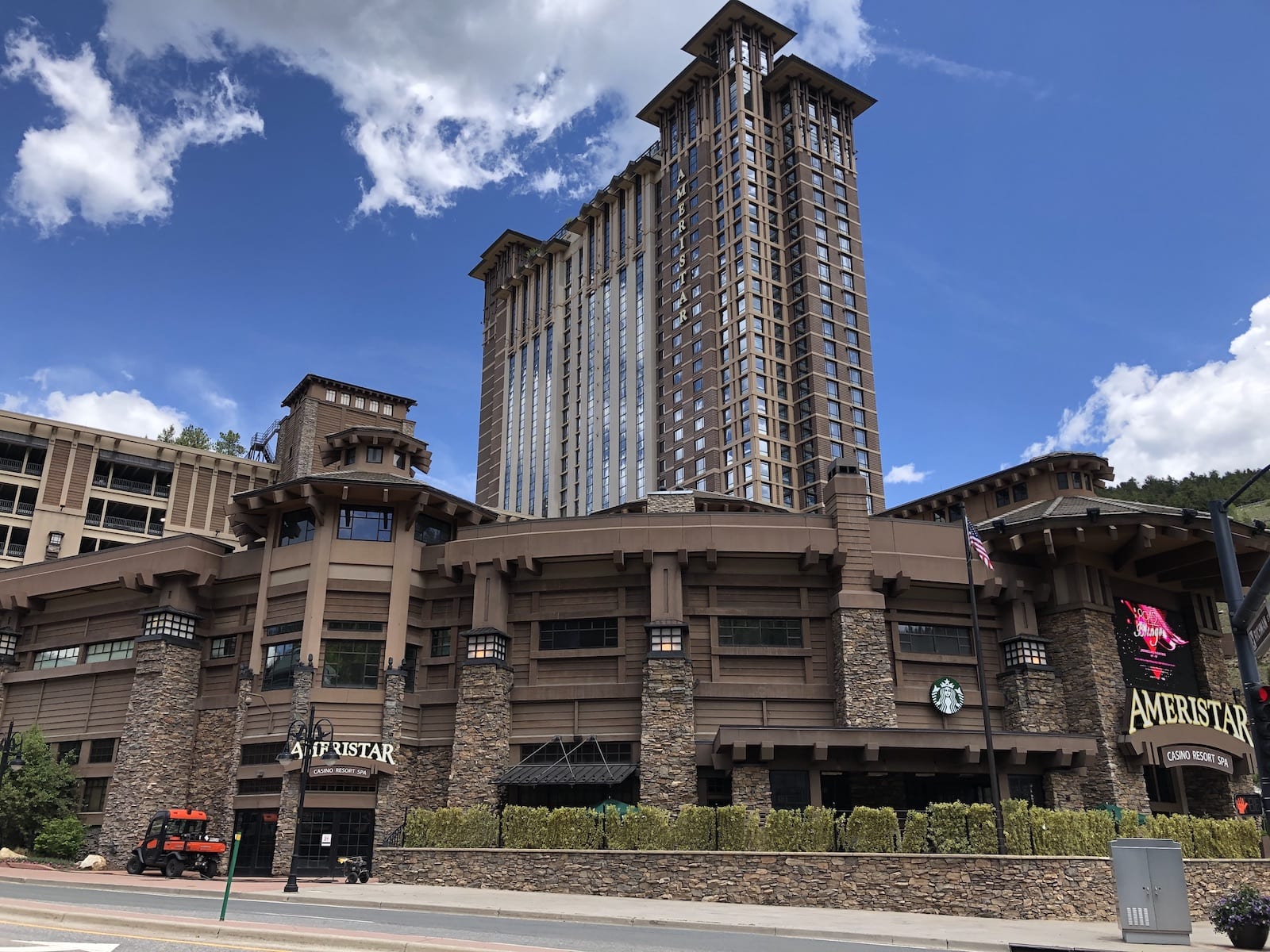 Luxury might be more your style–in which case, you cannot miss out on the Ameristar Casino Resort Spa in Black Hawk. It's conveniently located close to the Denver metropolitan area. This casino resort is perhaps the most upscale in Colorado.
Its selection of 1,250 slots and video gambling machines is the largest choice you will find in the state. If table games are more your style, there are over 40 to choose from at Ameristar, along with more than a dozen live poker tables to test your poker face at.
Book one of the 886 incredible rooms at this 4-star hotel and you'll be blown away by both the view and the number of amazing wintertime or summertime activities available to you nearby.
Looking for those amazing amenities? You won't be disappointed by the luxurious rooftop pool with indoor and outdoor hot tubs, the fitness center, or the state-of-the-art Ara Spa, which offers full-service treatments to allow you to relax in style.
If you want to wind down with some evening entertainment after a full day of gaming and relaxing, be sure to check out Bar 8042, Ameristar's hip lounge. It features free live entertainment and a roaring fireplace to meet new friends around. If you're looking for the most luxurious experience, there's no better place to do so than at the Ameristar Casino Resort Spa.
Grand Z Casino and Hotel, Central City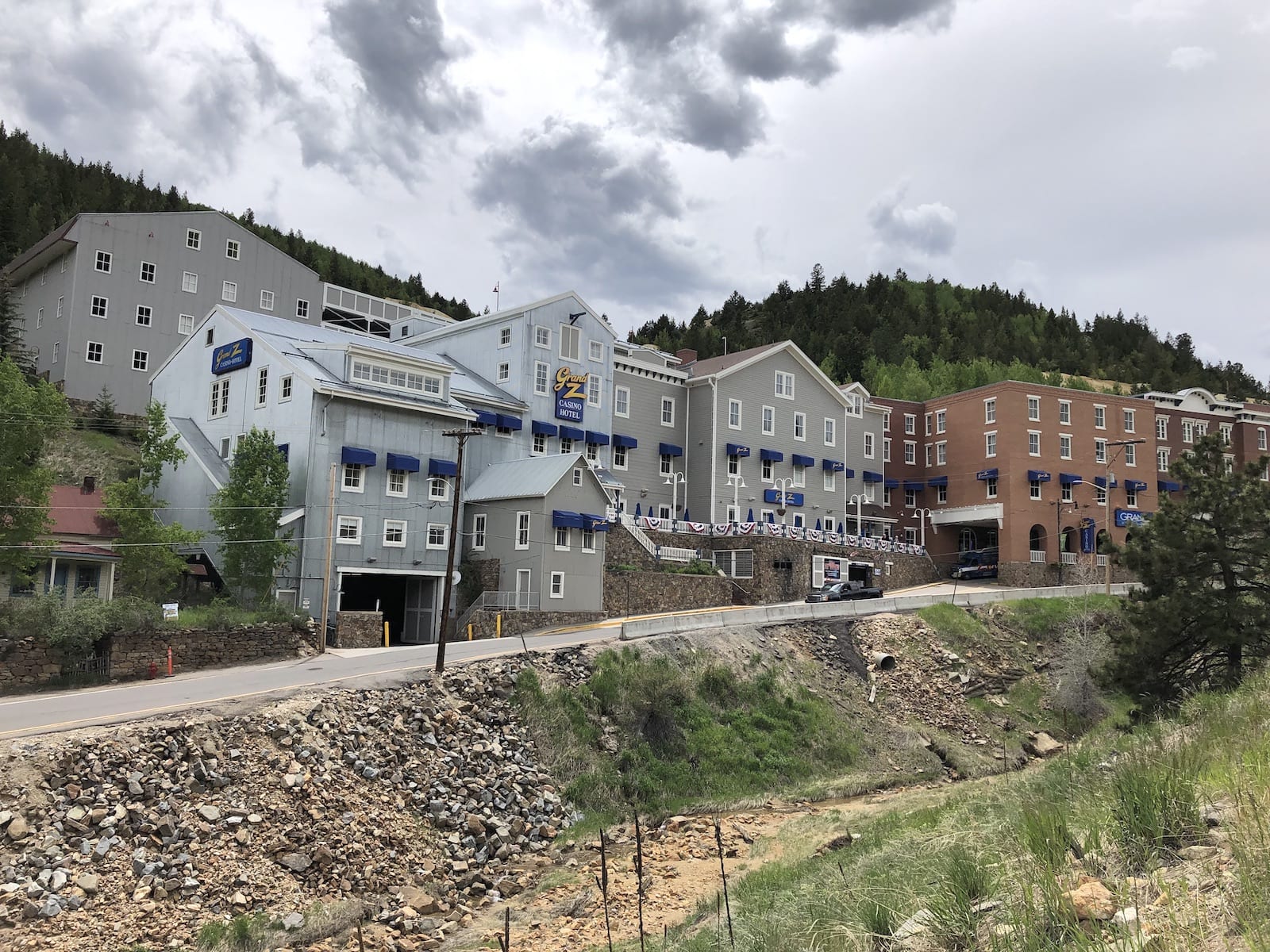 This Central City hotel casino features a few more laid-back hotel casinos nestled among the town's impressive historic district. They work well for those of us who don't always need to be in the lap of luxury. One great local gem is the Grand Z Casino Hotel.
This property is a bit newer: opened in 2010 as just Johnny Z's Casino. It soon expanded to become the Z family of properties, which include three restaurants, a gas station, and a convenience store, another casino in Black Hawk, as well as the crowning gem: the Grand Z Casino and Hotel.
The casino itself is locally-owned and operated, featuring 700 slot and game machines, plus the Z-Spot pit area for all of your favorite blackjack, poker, and roulette games. If you get hungry while testing your luck, check out the Grand Bistro for an intimate and upscale dining experience.
The hotel is also nothing to scoff at, with 119 recently-renovated deluxe rooms for guests to stay in. How much more convenient can it get than stepping outside of your room and walking only a few steps to your lucky machine?
Support a local Colorado business and check out Grand Z Casino and Hotel. While it may not offer the same lavishness as some of the others in the county, Grand Z will make you feel right at home. And who knows, you might win big too.
Complete List of Colorado's Casino Hotels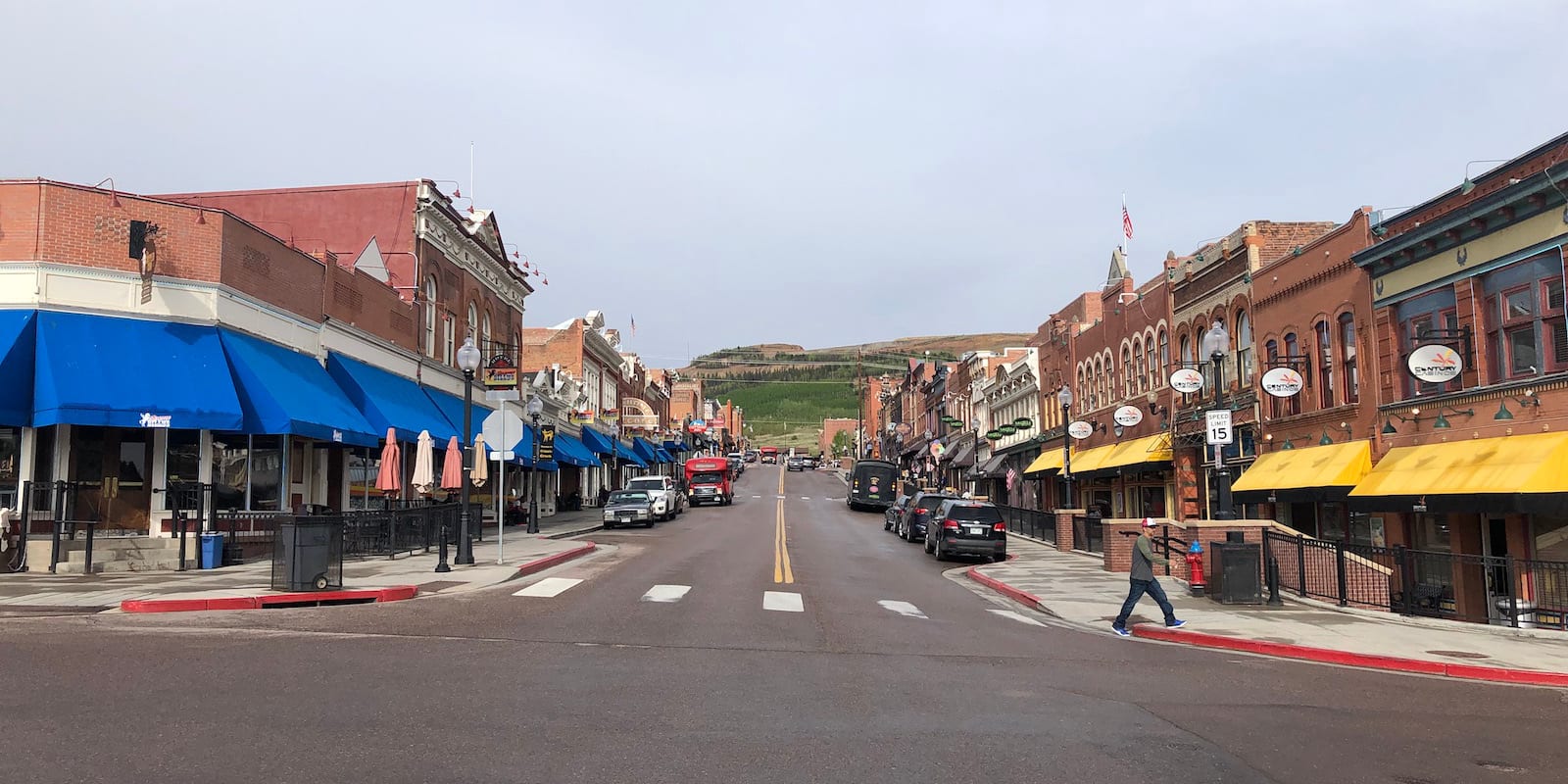 If none of these unique locations above piqued your interest, check out our full list of hotel-casinos below to find your next perfect destination. Many of these links below are hotel affiliates to view and reserve available hotel rooms, at no extra cost to you.
Black Hawk:
Central City:
Cripple Creek:
Ignacio:
Towoac:
No matter what type of traveler you are, there is a perfect place to try your luck and spend the night here in the Rockies. Stay and play in five CO towns: Black Hawk, Central City, Cripple Creek, Ignacio, and Towoac. Whether you're looking for an upscale spa experience at Ameristar or something more low-key, there's something in Colorado for every kind of gambler.
Check out some of these casino hotels next time you're looking for a great place to game and spend some time in a beautiful place. Be sure to take the time to read about ten of our favorite picks for casinos in the Rocky Mountain region.