By April in Colorado springtime has made itself known throughout the front range and even into the high country. While you'll still find snowy things to do and cold temperatures up at elevation, warm-weather activities like hiking and biking start to happen more often.
Locals and visitors looking for something fun to do can find a range of typically year-round activities without the crowds. Hit the trails, the hot springs, road trips, you name it, April is a transition season where you can snowboard one day and golf the next. There are some great events happening around the state too.
Here are some things to do in CO during April 2022:
Spring ski events and closing day at the resort
The last day a ski resort opens for the season is a sad time, but also a very fun time. Spirits are carefree and the weather can be hit or miss in the mountains. Many resorts often host events too toward the end of the ski season, like the notorious pond skimming. Take a look at the season-closing dates to see where you can ride.
Steamboat hosts the Cardboard Classic on April 9th, where local teams race down the hill on homemade cardboard vehicles. The following day on April 10th, they have their Pond Skimming Closing Day Celebration. Bud Light also Rocks the Boat on that April weekend, so there's plenty to do.
Wine tastings and events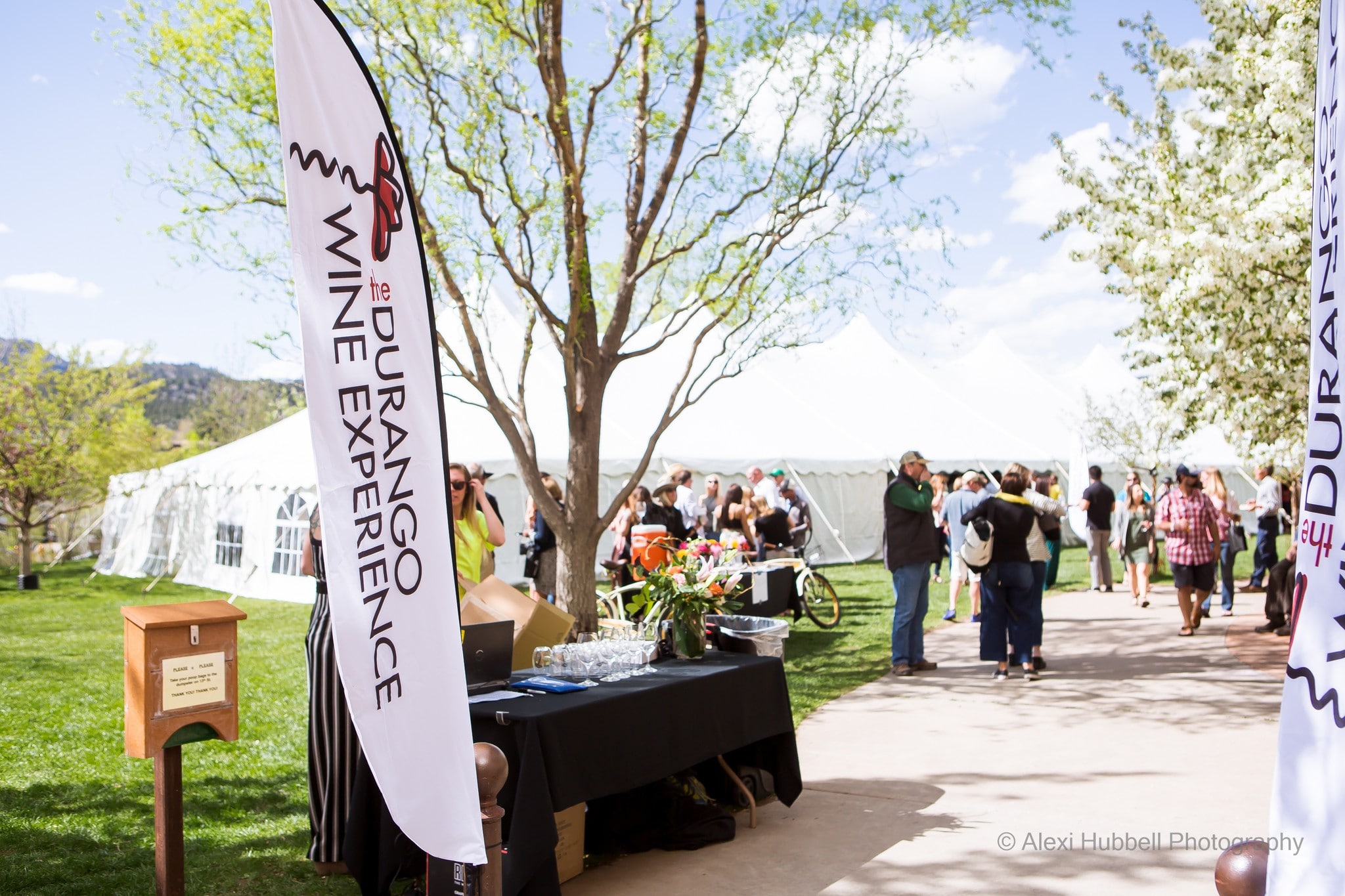 Wineries have proven to be a prime spot to enjoy the spring weather while supporting locally owned businesses. Colorado has a plethora of wineries to explore and wine events throughout the year, and the month of April kicks off the festivities.
Vail – Expect to eat well at the resort's early spring get-together, Taste Of Vail. Combine a day of fine food and wine, and even skiing or snowboarding if you can manage. Sounds terrific! Thirty or so of the top chefs from the Vail Valley showcase their stellar fare. Wash it down with choices from over 50 winemakers. All of this takes place over 3 days from April 6th to 9th, 2022.
Durango – End the month with the Durango Wine Experience, held April 29-May 1, 2022. Friday features a "walk-about" style of tasting, with multiple locations in downtown Durango offering their selections of wine. Saturday is the grand tasting where hundreds of global wineries line the streets to showcase their craft. There will also be wine seminars held all weekend so you can channel your inner sommelier.
Grand Valley – Barrel Into Spring is the perfect way to welcome the warm weather and enjoy local wineries, held April 23-24. Participants will pick up a tasting glass and event "passport" to guide them through the weekend. This is a self-paced tour, so you can explore the 7 wineries at your leisure.
Attend a film festival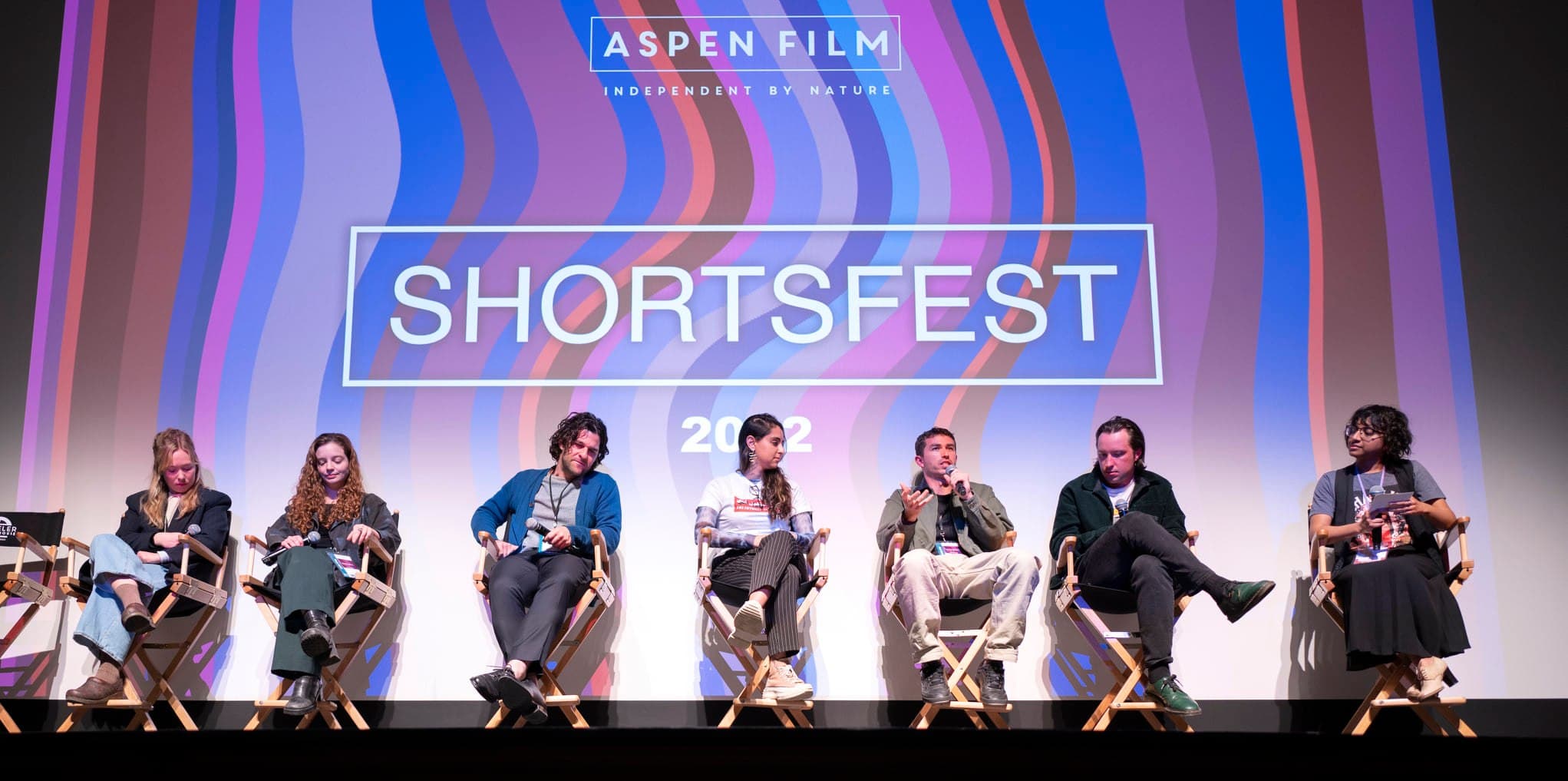 Embrace your artsy side and get inspired by independent films and their creators as film festivals start in full swing. Colorado attracts outdoor-minded people to create these adventurous, awe-inspiring pieces of media. The best part about film festivals is being able to experience the art at the same time as a large crowd, which you will definitely find at all of these local festivals this month.
The 5Point Film Festival has been going strong since 2007, featuring live panels, art exhibits, a Van Life rally, and plenty of outdoor-inspired films and documentaries. It lasts for 4 days, April 21-24, 2022 in Carbondale, CO.
Aspen Film Shortsfest has earned recognition as an Oscar-qualifying event and one of the premier short film events in the whole country. Filmmakers, critics, and audience members alike gather from around the globe to appreciate the art of short film production. Take advantage of these amazing films right in your backyard and head to this event from April 5-10, 2022!
Cap off the month of April at the Lyons International Film Festival, held annually in Lyons, Colorado. The festival covers all things film, so you'll be able to learn about the production process, costume design, editing, and more from the producers themselves. It lasts for a short and sweet 2 days, April 29-30, 2022, and is family-friendly, so you can bring the kiddos along.
Hiking and Biking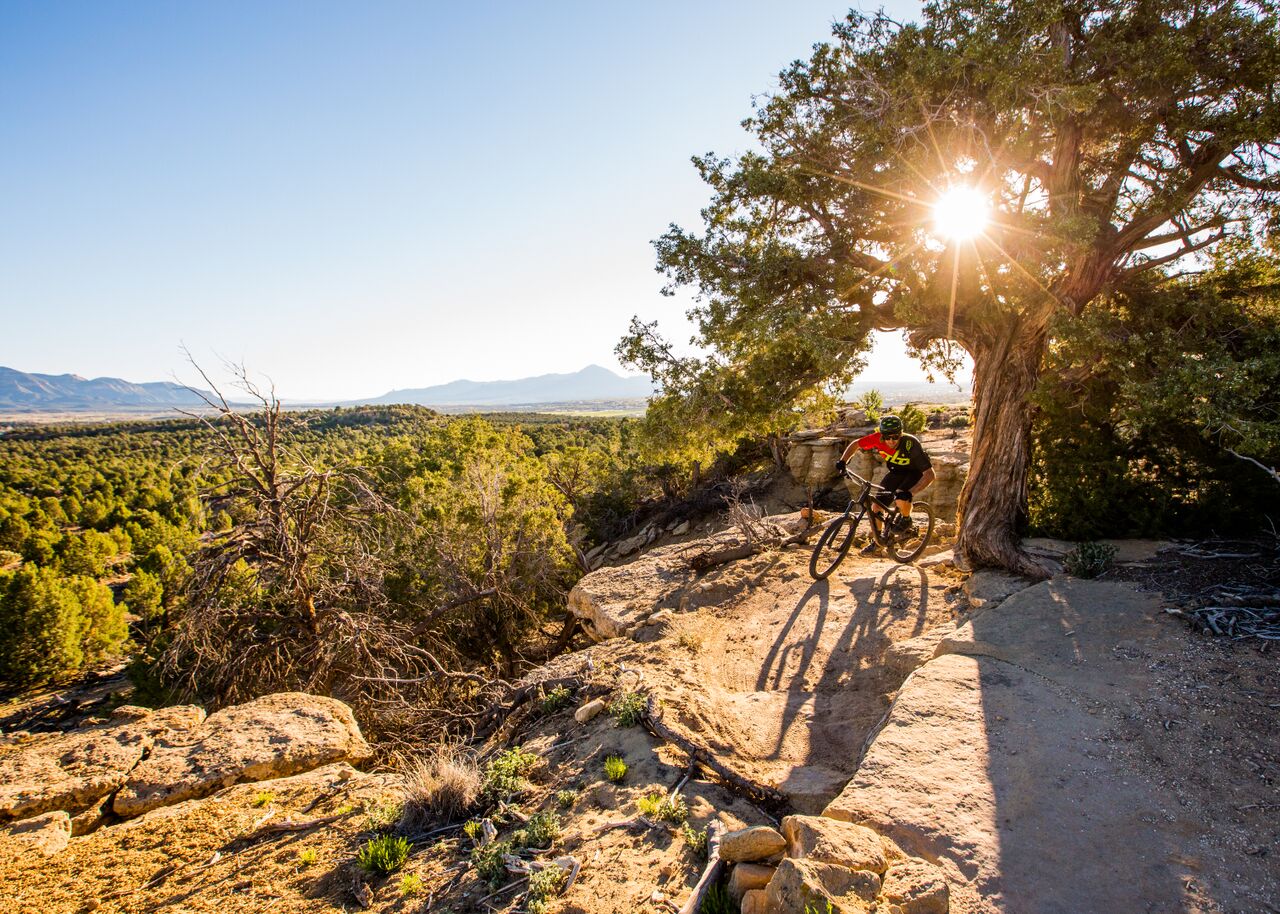 With the warm weather finally a mainstay down along the front range urban corridor, it's time to start getting outside again. Most paths at lower elevations will have the snow melted off of them, so it's the perfect time to take advantage before the weather gets too hot.
April is actually a prime time to hit the trails of Rocky Mountain National Park, because of the smaller crowd sizes. Pack some microspikes just in case, but trails in the lower elevation valley should be fine without them.
For those out on the Western Slope or looking for a long weekend getaway, head out to Colorado National Monument between Grand Junction and Fruita. Early springtime in Western Colorado is the perfect time to explore this region without its scorching summer heat. It's prime mountain biking country.
Although most ski resort downhill bike trails won't open for a couple of months, that doesn't mean you can't dust off your bike and start easing back into trail rides again. Focus on low elevation trails with minimal tree cover to lessen the chance of a muddy ride! Check out Horse Gulch in Durango or Phil's World in Cortez.
Escape Rooms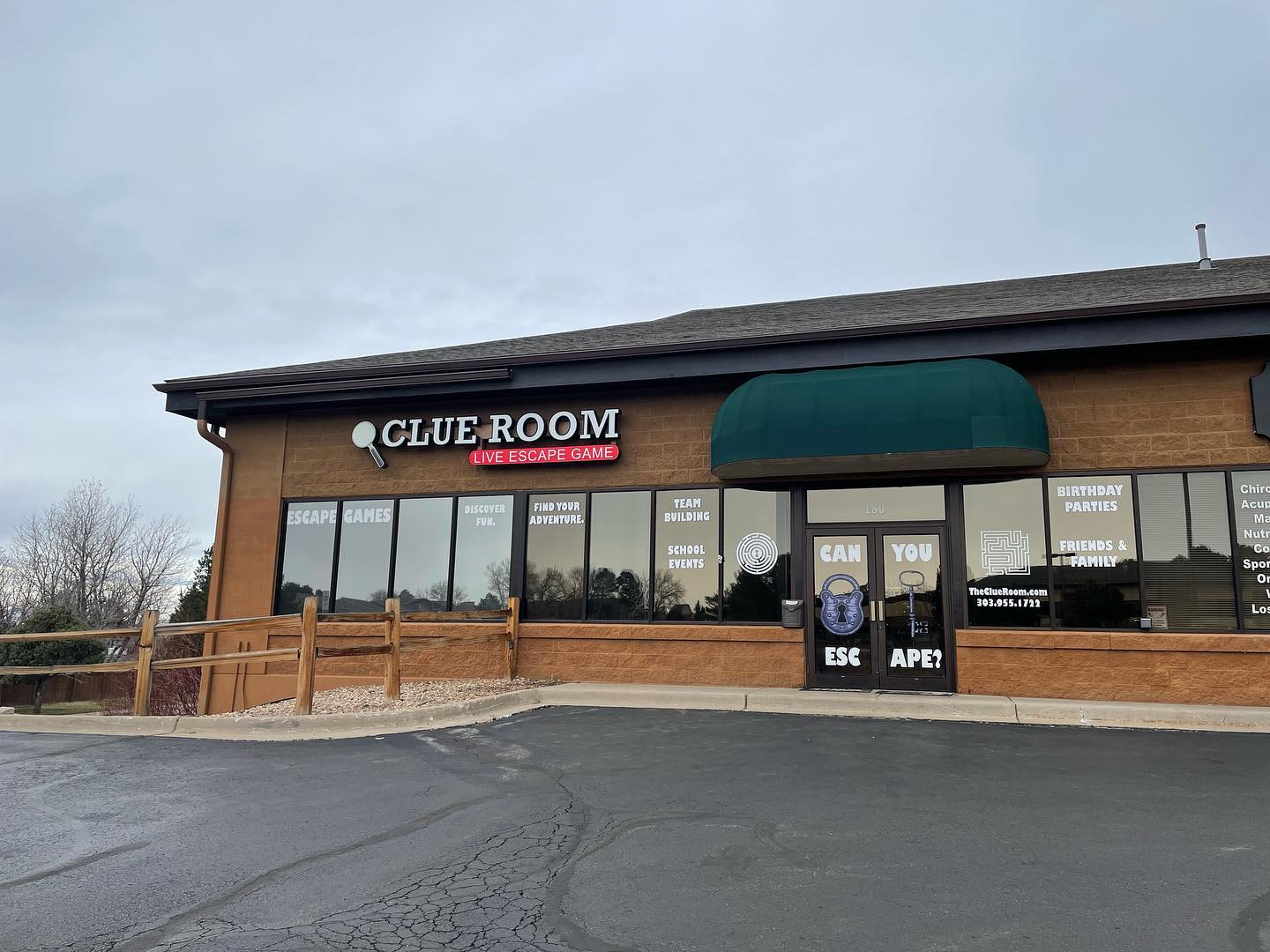 For those rainy April shower days, head inside to an escape room and test your critical thinking skills. Escape rooms are great no matter what the occasion or group size, and most cities have at least one option to check out. There are many classic escape rooms such as The Escape House in Grand Junction, the Clue Room in Centennial, or Conundrum Escape Rooms in Durango.
However, you can also find more involved, multi-stage places that require you to step out of the room to solve the puzzle. Somewhere Secret Escape Game in Fort Collins sends you on a multi-city journey in Northern Colorado, and Crooked Key Live Escape Games in Steamboat Springs has a city-wide scavenger hunt option.
Watch the Rockies at Coors Field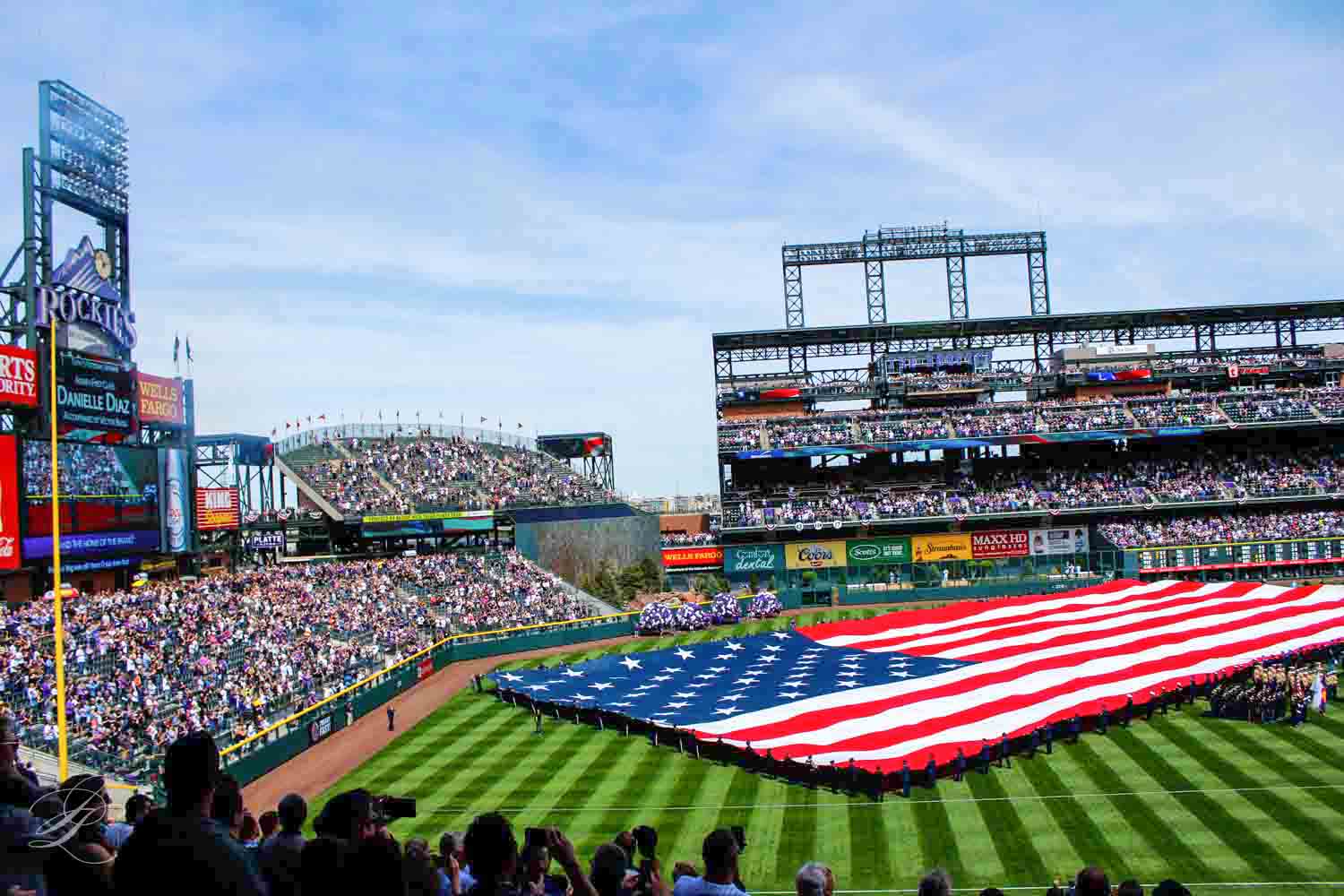 "Nothing says warm weather like baseball on a sunny day. What better place to watch a game than Coors Field in Downtown Denver with a grand view of the mountains in the distance. The Rockies season runs from early April through early October, and maybe longer, pending a playoff run.
Opening day for the Colorado Rockies will be held on April 8th, 2022 with plenty of festivities to celebrate the return of baseball. Coors Light will be set up in McGregor Square with activities for the whole family, the Broncos quarterback will throw a ceremonial first pitch, and there will be a flyover by the Air National Guard. Don't miss this exciting day!
The aforementioned activities are just a few of the amazing things to do in April in Colorado. And next month in May brings even more hints of summer. Or if it's still wintertime? Check out March's things to do.