As the sunny, warm days begin to outnumber the chilly ones come May in Colorado, it's natural to want to get outside and enjoy the beautiful spring weather. Outdoor recreation opportunities become more plentiful with melting snow and the reopening of many attractions and roads, so you'll have countless options for things to do.
Camping, visiting a waterfall, and catching a sports game are all great ways to take advantage of the mild temperatures. If you'll be taking to the high country, note that some alpine roads haven't yet opened for the season due to high elevation. Memorial Day or around then is typically when the seasonal roads begin to welcome adventurers.
Camp before it gets too crowded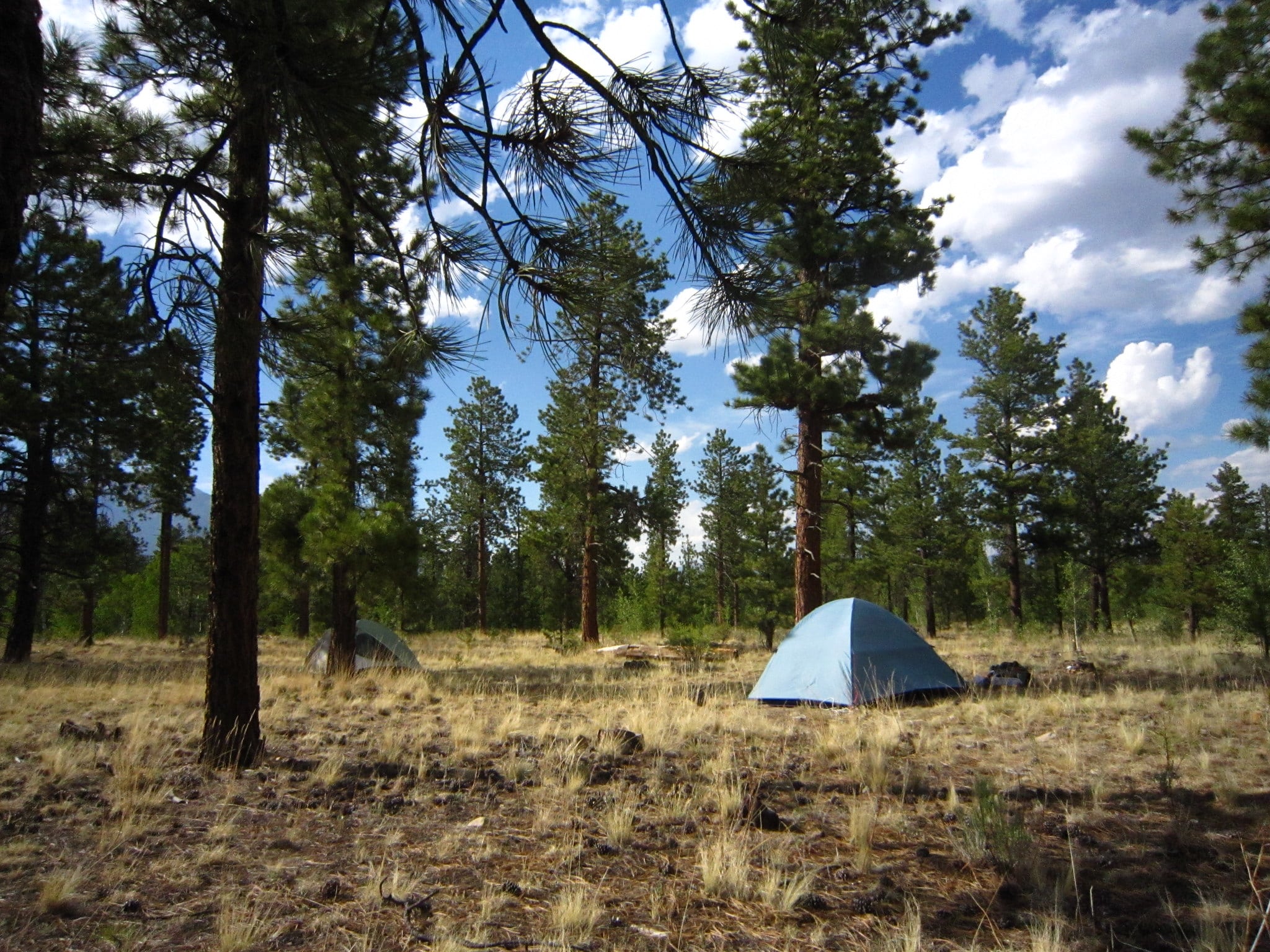 Beat the camping crowds at many popular spots around the state. May is typically a great time to visit the Rockies or camp along the Front Range Urban Corridor without as many people as later in summer. Keep in mind though, that it still gets quite cold in the evenings, so pack your winter clothes.
Many campgrounds haven't officially opened for the season quite yet, so research and plan ahead accordingly. State parks are usually a safe bet, although finding an available campsite in places near the Denver and Colorado Springs metros such as Cherry Creek or Cheyenne Mountain state parks will be tougher. Keep in mind all of Colorado's state parks require camping reservations in advance.
Dispersed camping is always an option as long as you're able to reach your destination. Don't climb too high onto backcountry roads, as they may still be covered in snow. Perhaps this is the perfect time to go south and check out camping at Great Sand Dunes National Park.
Get wet at a waterfall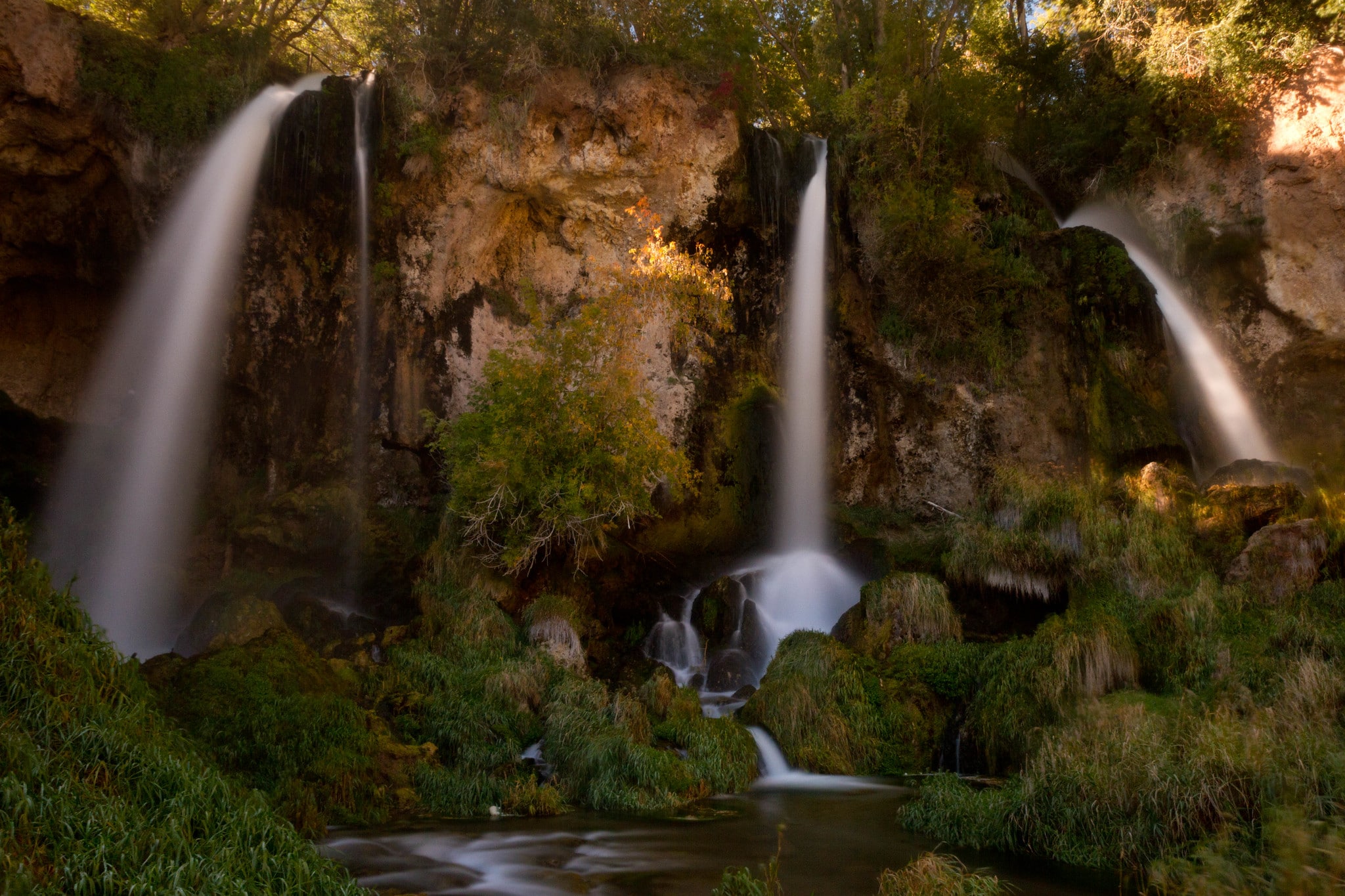 With all the fresh snow fueling the rivers and creeks around Colorado, waterfalls will be near their peaks at this time. The water will be too cold to plunge into, but mild May weather means you won't be tired and hot by the time you reach the falls. Be sure to pack some water shoes if you want to explore the riverbeds at the base.
There are a variety of choices for your waterfall adventure, some close to home. If you want to stay around the Denver/Colorado Springs area, check out Seven Falls or Helen Hunt Falls in Colorado Springs, or Rainbow Falls in Manitou Springs. Alternatively, head west to places like Rifle Falls State Park. Most of these will require a short hike to access, but the views are well worth it.
Celebrate spring at a festival
Festival season is in full swing by the time May comes around, meaning each weekend is filled with fun events for the whole family. If you love art and film, check out the Denver Arts Festival, Film on the Rocks, Mountainfilm In Telluride, or the Mile High International Pastel Exhibition.
Foodies will thrive at the Highlands Farmer's Market, Civic Center EATS, and the Durango Wine Experience. Find a full list of popular Colorado events happening in May.
Attend a Colorado Rapids or Rockies game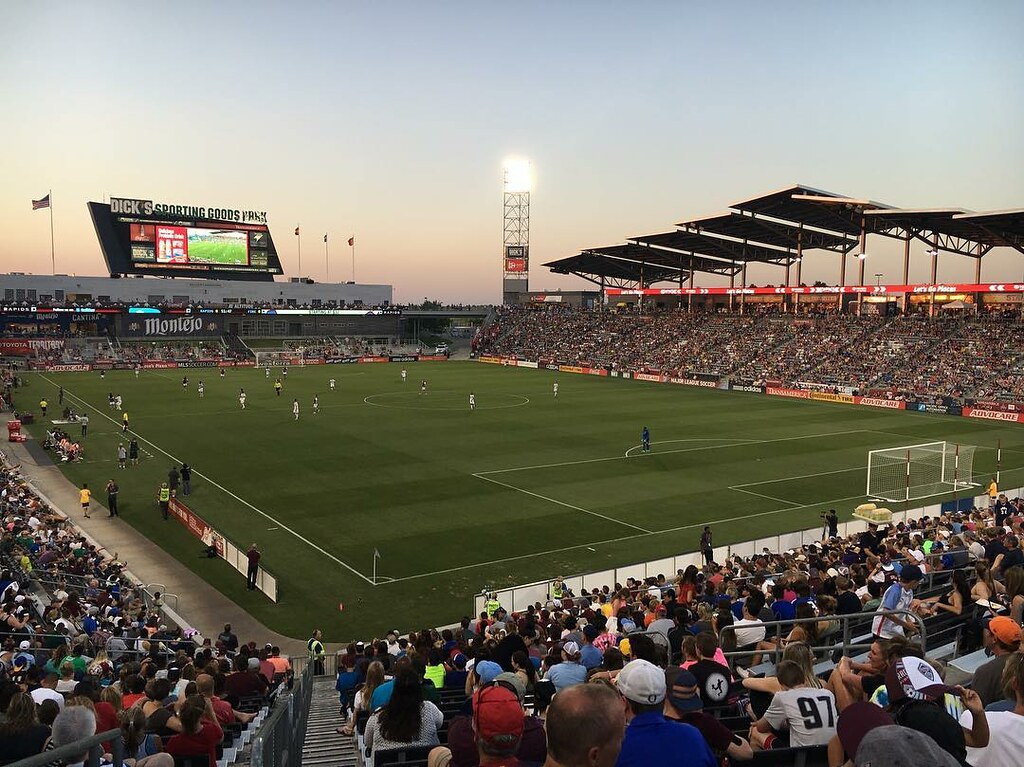 As we roll closer to summer, there is no better way to spend a warm afternoon than catching a game in Denver. Whether it be baseball or soccer, both seasons are in full swing by May. Colorado's professional soccer and baseball teams, the Colorado Rapids and the Colorado Rockies, respectively, both play by the Mile High City. Make a day or evening out of attending the match and pairing it with one of our favorite local breweries.
The Colorado Rapids are a professional men's soccer team competing in Major League Soccer. Their home field is Dick's Sporting Goods Park, located near Downtown Denver in Commerce City. They have 3 matches here in May, so it's the perfect opportunity to see them live in action. The team has a rivalry with neighbor Real Salt Lake, so keep an eye out for that can't-miss game.
If you are more of a baseball fan, the Colorado Rockies have 5 series scheduled for May at Coors Field. Opponents include the Marlins, Royals, Nationals, and one of their rival teams, the San Fransisco Giants. Coors Field is an absolutely gorgeous stadium with great baseball and sweeping views of the Rocky Mountains. So grab your friends and family and take them out to a ballgame.
Relive Colorado's golden heydays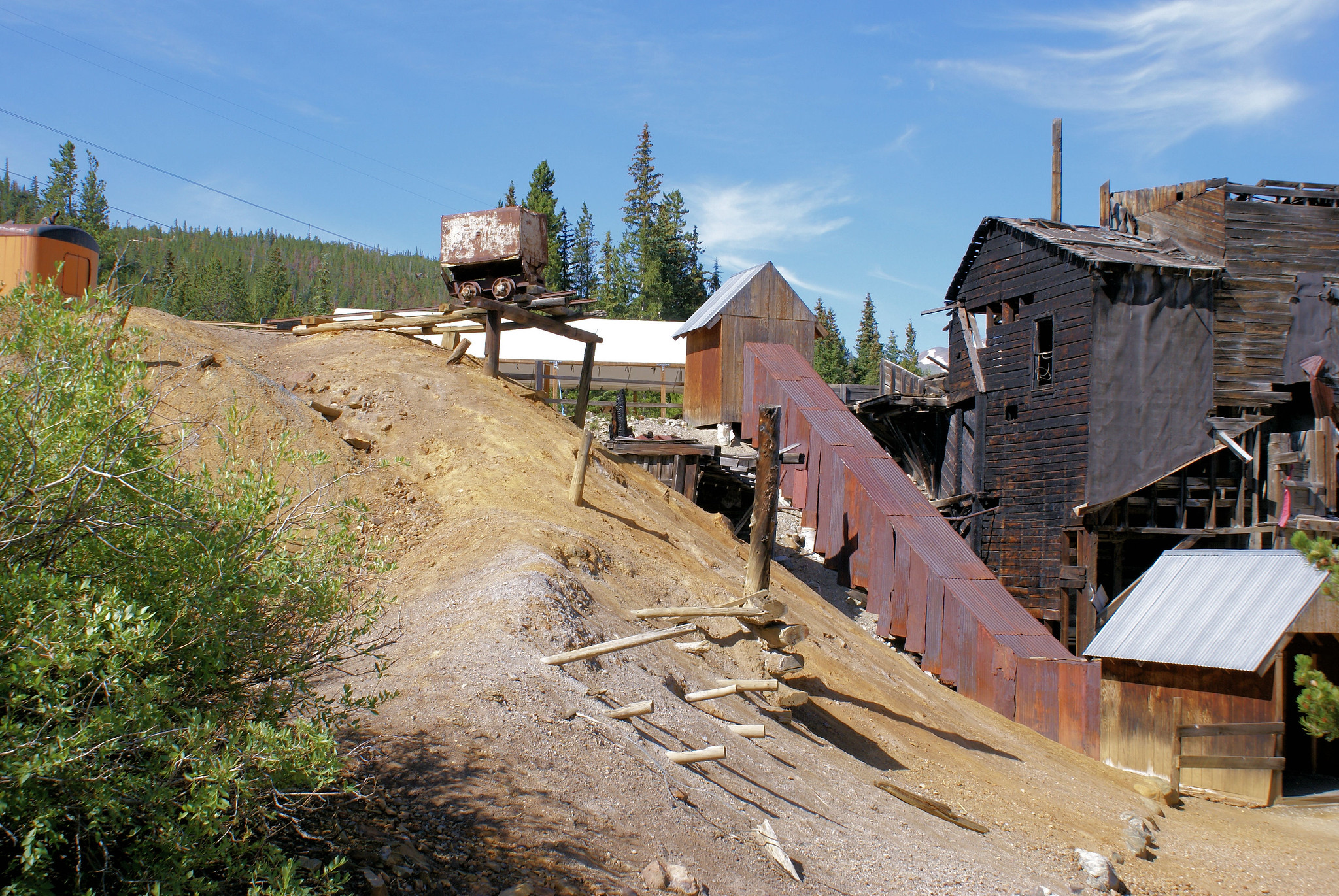 Many of Colorado's towns can be directly traced back to settlements from the mining boom in the late 1880s. A large number of these mine shafts are still open today, and many of them offer mine tours and other experiences to immerse and educate yourself in the world of mining. As long as you aren't scared of being a few hundred feet beneath the ground, this is the perfect activity for a warm spring day.
Some mines don't open until Memorial Day, but a handful are open by April or year-round. A few notable ones to check out this month include the Mollie Kathleen Gold Mine, located in Cripple Creek. This unique experience guides you underground in a train car, and you even get a gold ore specimen at the end.
Hidee Gold Mine is also popular, at about 45 minutes from Denver. This hands-on tour gives you a chance to chip at the gold veins!  Country Boy Mine in Breckenridge has been a Colorado favorite for years. In addition to descending 1000 feet underground, you can also slide down an old ore chute, pan for gold, go on a treasure hunt, and even meet some donkeys.
Tour a working Colorado factory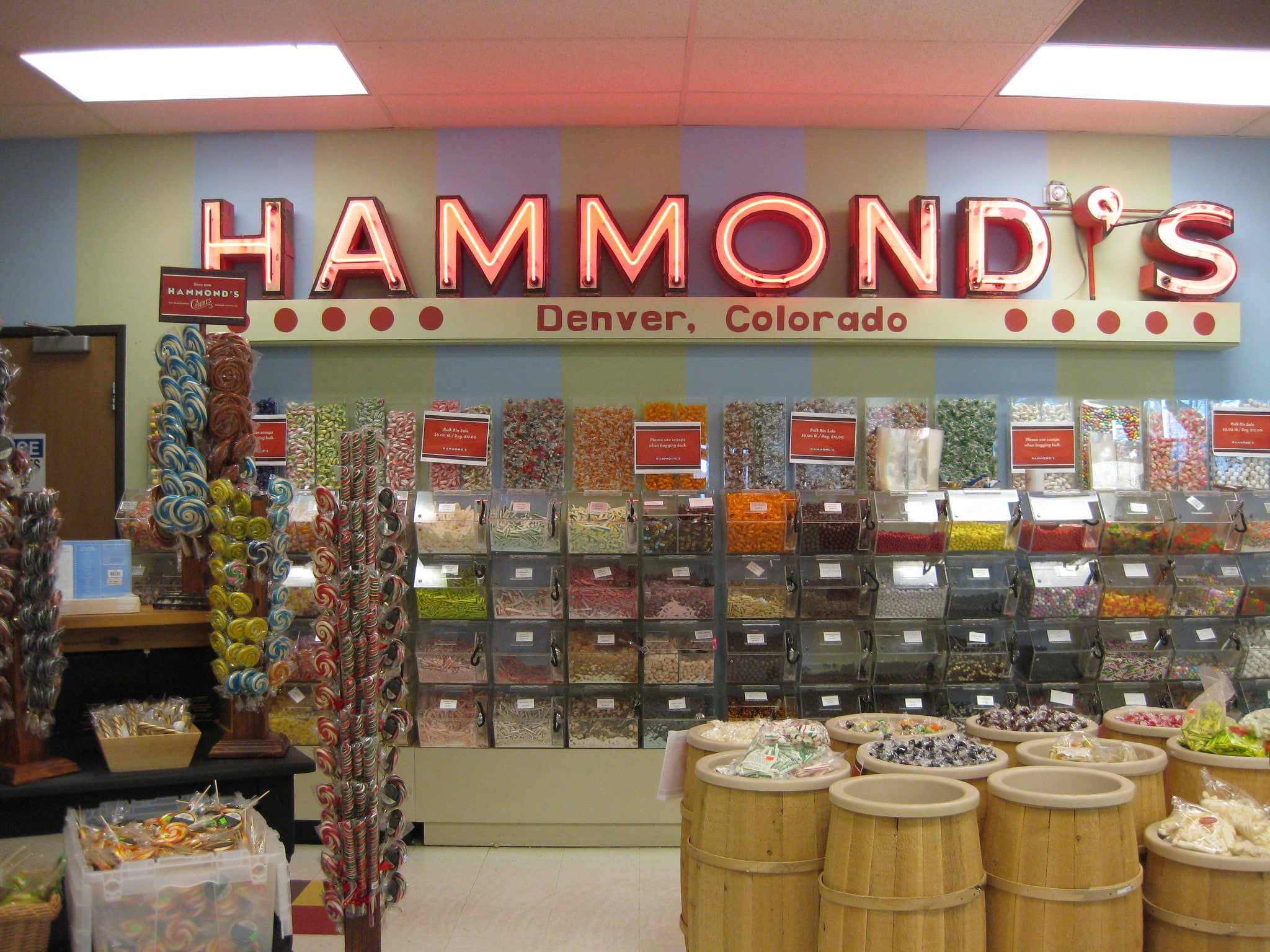 On those scattered rainy or cold days, head inside for one of the many factory tours Colorado has to offer. This is a great, affordable option (often free) to spend the afternoon, and sometimes you even get a complimentary product out of it. The state is home to many working factories that produce everything from cheese to bikes to craft beer.
In Denver, take a peek into the candy-making process at Hammond's Candy to see how your favorite sweets are made. They offer free 30-minute tours daily. Boulder is home to the Celestial Seasonings tea factory, offering daily tours with the chance to spell all their glorious herbal concoctions.
If you want to see how your favorite alcohol is made, head to a brewery, distillery, or winery to get a behind-the-scenes look. Notable ones include the Coor's Brewery in Golden, Wood's High Mountain Distillery in Salida, and Mesa Park Vineyards in Palisade.
These are just a few of the many activities to take advantage of in Colorado now that spring has sprung. Always check the weather before leaving the house, as May is definitely prone to quick weather changes. Enjoy the sunshine!
And if the month of May is still in the future for you, check out these April things to do. Or plan further ahead by scoping out our June activities in Colorado. As one of the most popular states for tourism in the country, it pays to plan ahead.