Note: Casa Bonita is temporarily closed for renovations. 
---
For more than 40 years, Casa Bonita has been serving the Denver Metro area its take on Mexican food. The iconic Lakewood restaurant was made even more famous when it was featured in an episode of South Park.
The Spanish translation for casa bonita is "pretty house". It's considered an "eatertainment" restaurant because it's more about the spectacle than the food for its patrons. The restaurant actually got its start as a chain from Oklahoma City, although this Lakewood location is the last that remains.
The large 52,000 square feet space seats more than 1,000 guests. In 2015 it was declared a historic landmark of the city.
Mexican Restaurant and Stage Show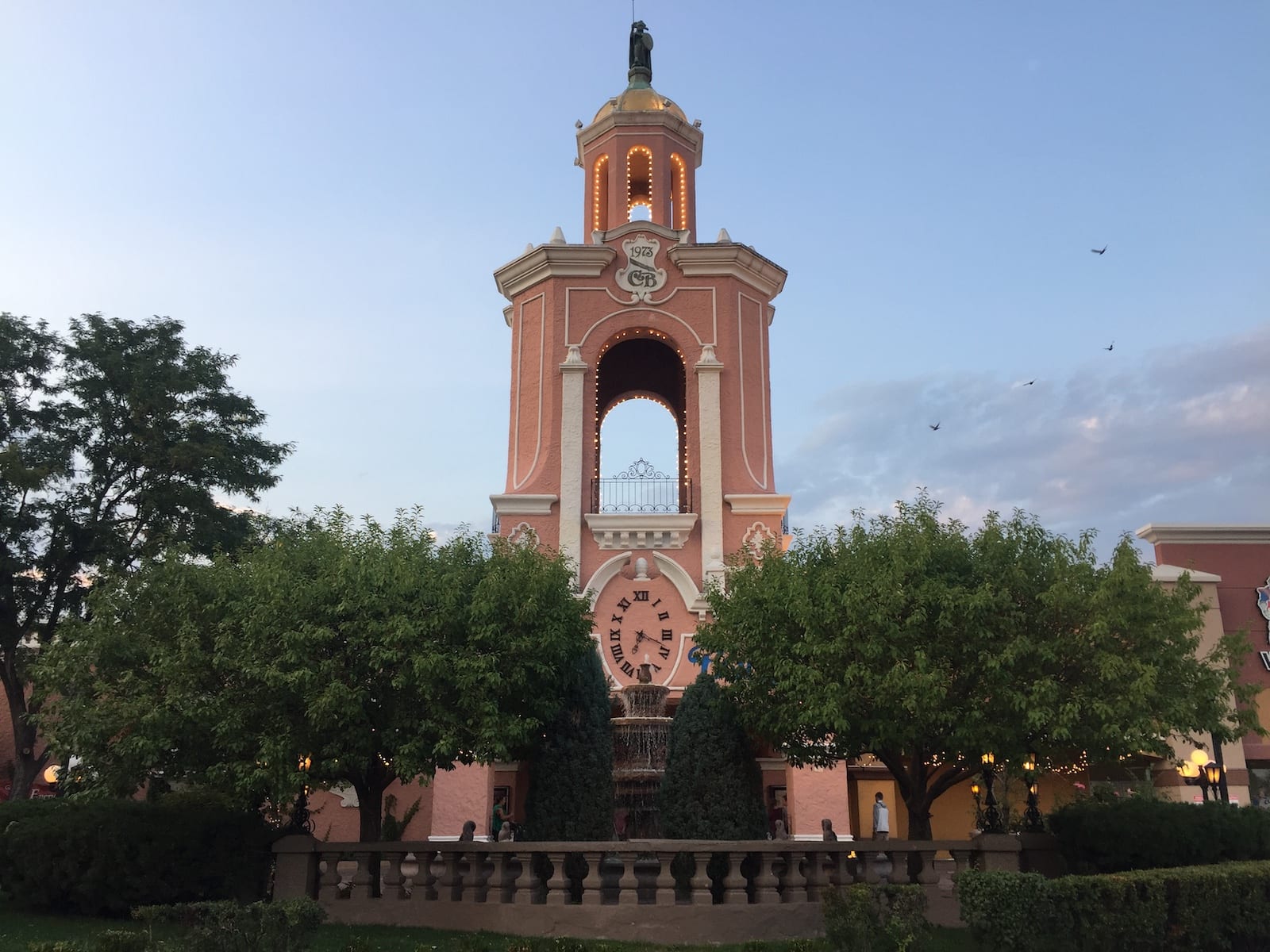 Opened in 1974, it's considered one of the country's top ten roadside attractions, located on the famous Colfax Avenue. Even the building is magnificent, with its pink tower stretching 85 feet tall. The dome is 22-karat gold leaf and showcases a Quahuatomec statue, Aztec's last emperor. The exterior fountain was sent in pieces from Mexico.
Inside your attention will be immediately drawn to the waterfall. It imitates the cliffs of Acapulco, 30 feet high and the pool below is 14 feet deep. In total there are over 30 attractions, large banquet areas, and private dining spaces.
the GREATEST SHOW in Denver
Highlights include gorillas, pirates, and gunfights, as well as:
30-Foot High Waterfall
Daring Cliff Divers
Exciting Stage Shows and Musicians
El Mercado Gift Shop
Amusement Arcade
Black Bart's Cave
Puppet Shows
Dining at Casa Bonita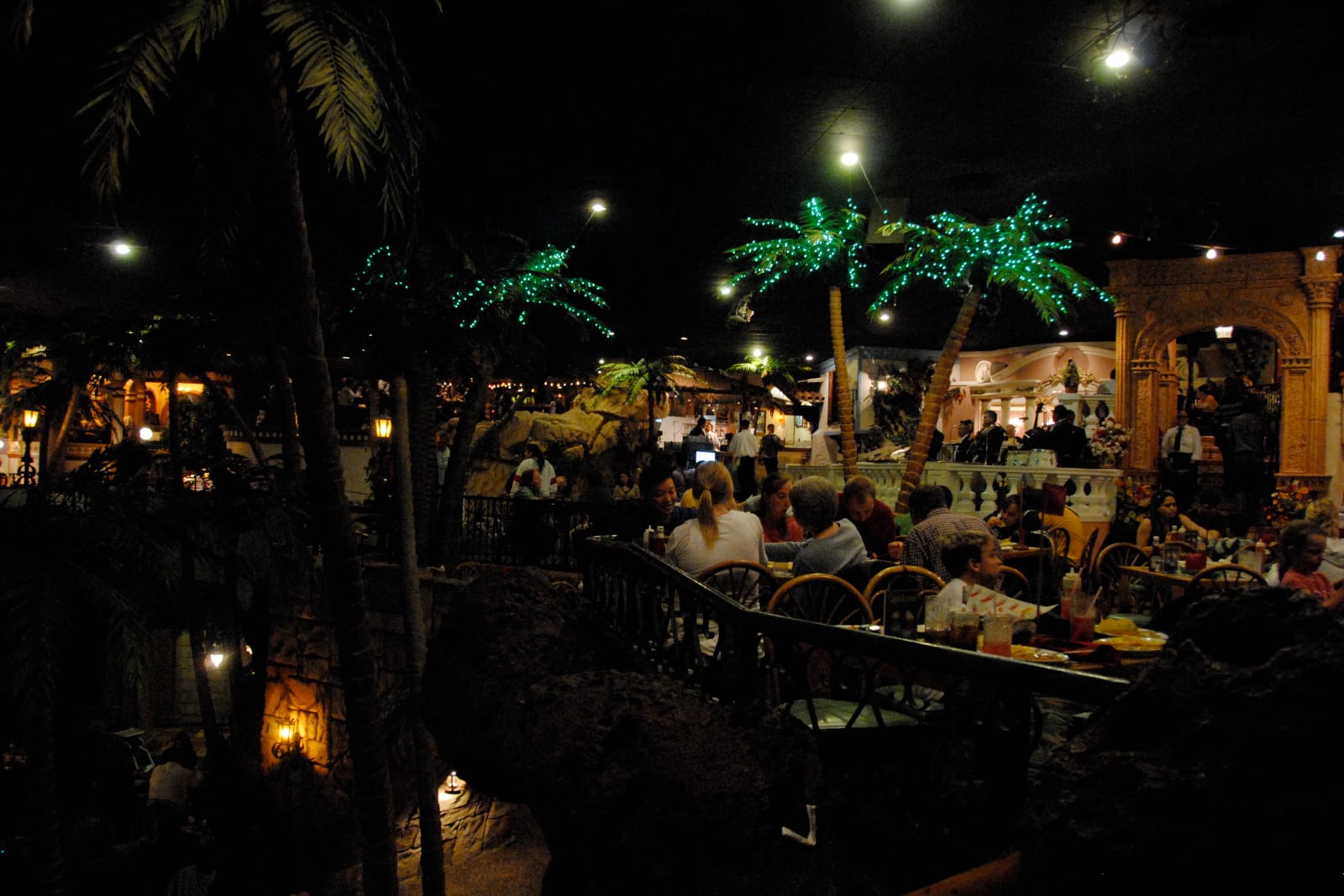 The real treat food-wise is the "all you can eat" sopapillas, which are fried bread served with honey. Before patrons are even given entry to the establishment's main entertainment and seating area, they order their food first at a counter. In fact, no one can't get in without buying a full meal, except those under 3 years of age.
Taste the magic of Mexico!
Choices are limited between:
All-You-Can-Eat Deluxe Dinner – Beef or Chicken
#1 Casa Chilada Platter
#2 Green Chile Burrito Platter
#3 Enchilada and Taco Platter
#4 Enchilada Platter
#5 Chile Rellenos Platter
Taco Salad
Nacho Salad
Fajitas! Fajitas! Fajitas!
Fajitas! Grandes For One
Country Fried Steak
Fried Chicken Breast
Little amigos 12 and under can choose from:
Pinata Plate (cheese enchilada, refried beans, and rice)
Pollo Plate (three fried chicken strips and French fries)
Amigo Burger (grilled hamburger with cheese and French fries)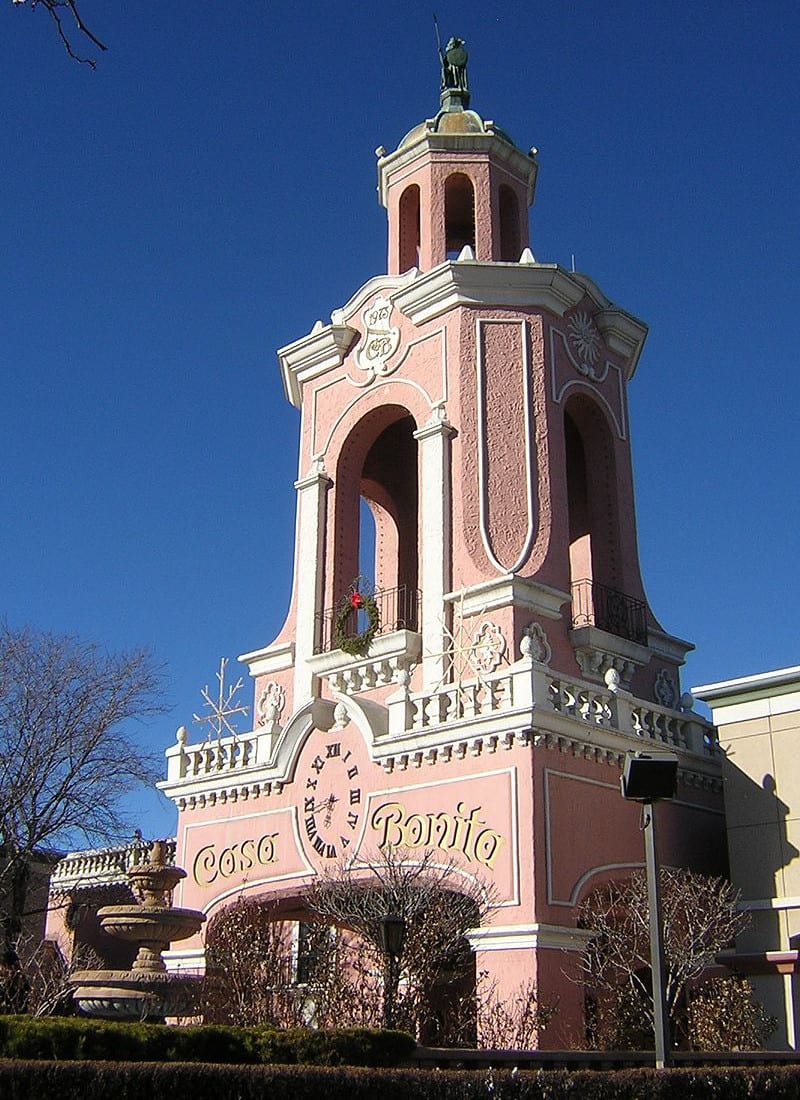 Details
Address: 6715 W Colfax Ave, Lakewood, CO 80214
Phone: 303-232-5115
Fare: Mexican
Website: casabonitadenver.com
Latest in Casa Bonita
Between Colorado's impressive natural offerings, story-worthy historical legacy, and increasing visibility in modern popular culture, the…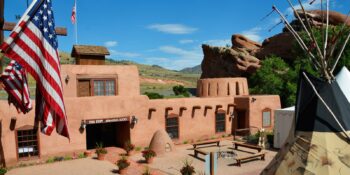 Known for fresh, flavorful fare, Colorado has its heaping share of famous restaurants to choose from.…