Established by Jacob Kochevar back in 1886, the Kockever's Saloon & Gaming Hall has been the town's gaming hall and bar for the past century. It has been transformed from a brothel to a bowling alley, to a bar over the past decades. It is famous for housing Butch Cassidy's gun (which he supposedly left while he was staying in town with the Wall Gang).
Now, the saloon is a place where people can enjoy their cold beer, eat a hearty meal, and have fun. Check out this pub along Elk Avenue today!
Historic Restaurant and Bar
The rustic and historical saloon has multiple artifacts that reflect the history of the place. Take the time to appreciate the decor and read about the story behind them. They call the place as "coolest tavern in America's Last Great Ski Town" and most argue that they're not wrong.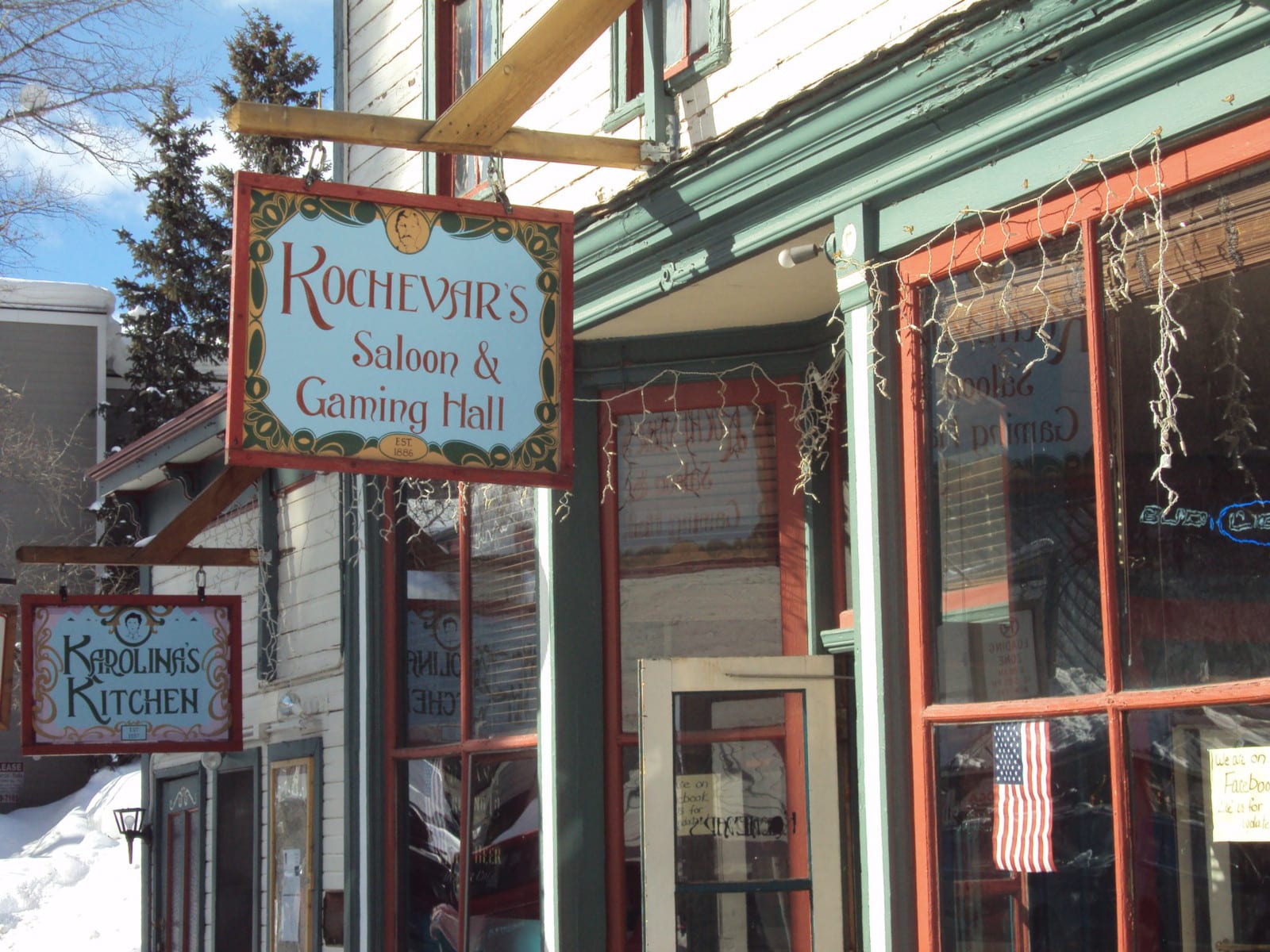 Kochevar's Saloon has consistent high ratings from modern guests. Though it has a bar, it's also known to be a good place for families. Adults can enjoy a conversation with other locals and kids can explore the different attractions of the place including the darts section and the shuffleboard.
As for the food, there's a restaurant attached to the place so it's really easy to just sit back and relax. They also have special events and live performances. During New Year's this is a place where locals gather and celebrate the coming of the new season. The Saloon also makes it a point to create their own theme every year for everyone to enjoy. The Saloon is also big on sports. They even have their own local softball team known as the Trouser Snakes.
Details
Address: 127 Elk Ave, Crested Butte, CO 81224
Phone: 970-349-7117
Reviews: Yelp
Website: facebook.com/Kochevars