Located inside the New Sheridan Hotel in Telluride, the Historic Bar is everything its name suggests and more. As the oldest bar in town, since 1895, patrons can experience a true relic of Colorado history while sipping on classic cocktails and looking out to picturesque views of the surrounding mountains.
History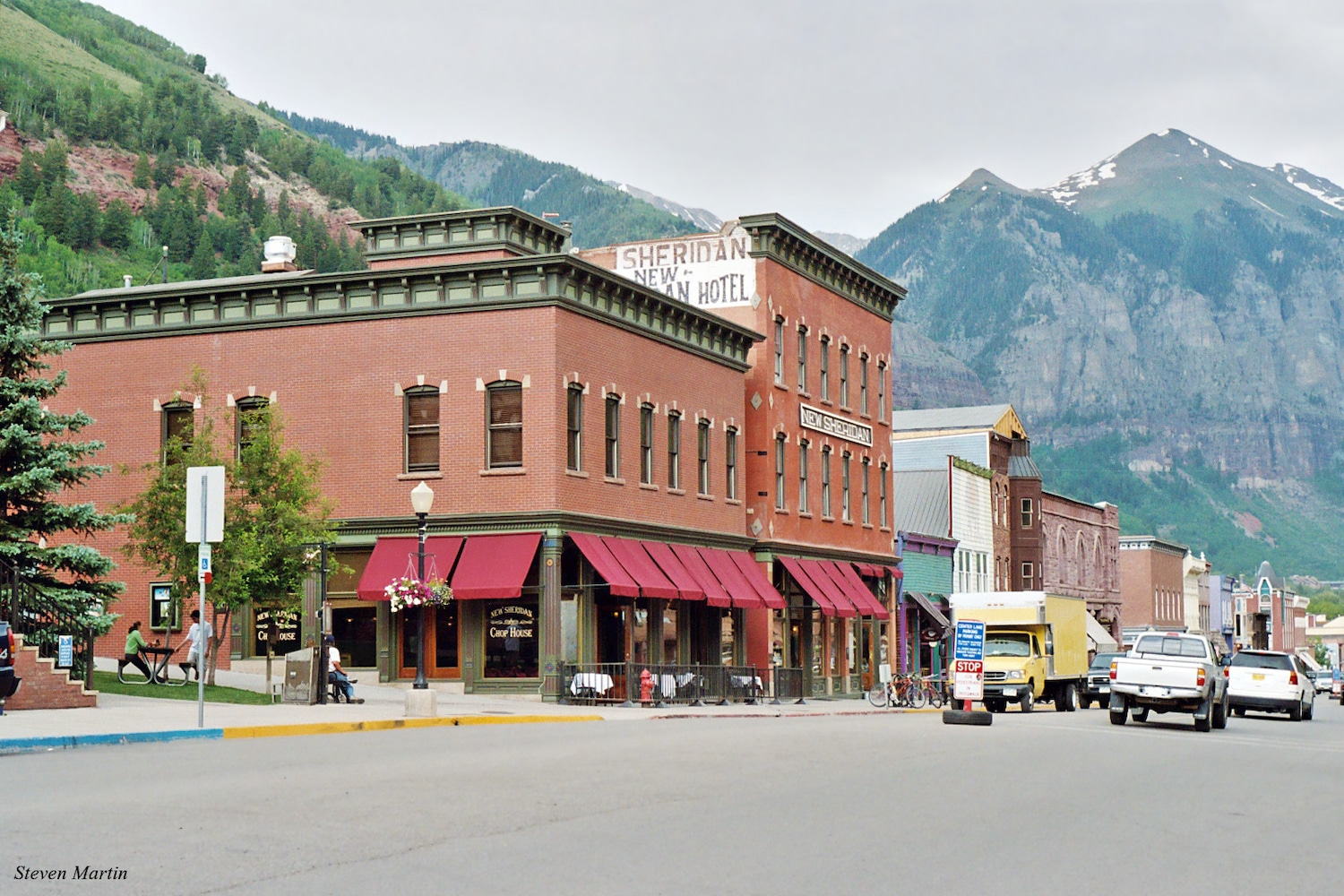 After silver and gold were found in the San Juan Mountains in the 1850s, the area quickly filled with eager miners and profiteers and developed into a booming town. The Sheridan hotel opened its doors in 1891 to accommodate the influx of visitors to the freshly established Telluride.
Tragically, the Sheridan was destroyed in a fire just three years later. In 1895, the hotel was rebuilt at the same location, returning stronger than ever as the New Sheridan Hotel. Its attached bar would become a favorite to locals and travelers throughout the 20th century into the modern day.
Though the establishment has undergone significant restorations and renovations in recent decades, it still boasts many of its original features. At Historic Bar, the brass chandeliers are the very same ones that lit the space in 1895. The stained glass windows and dark mahogany bar also date back to the original structure.
Drinks & Entertainment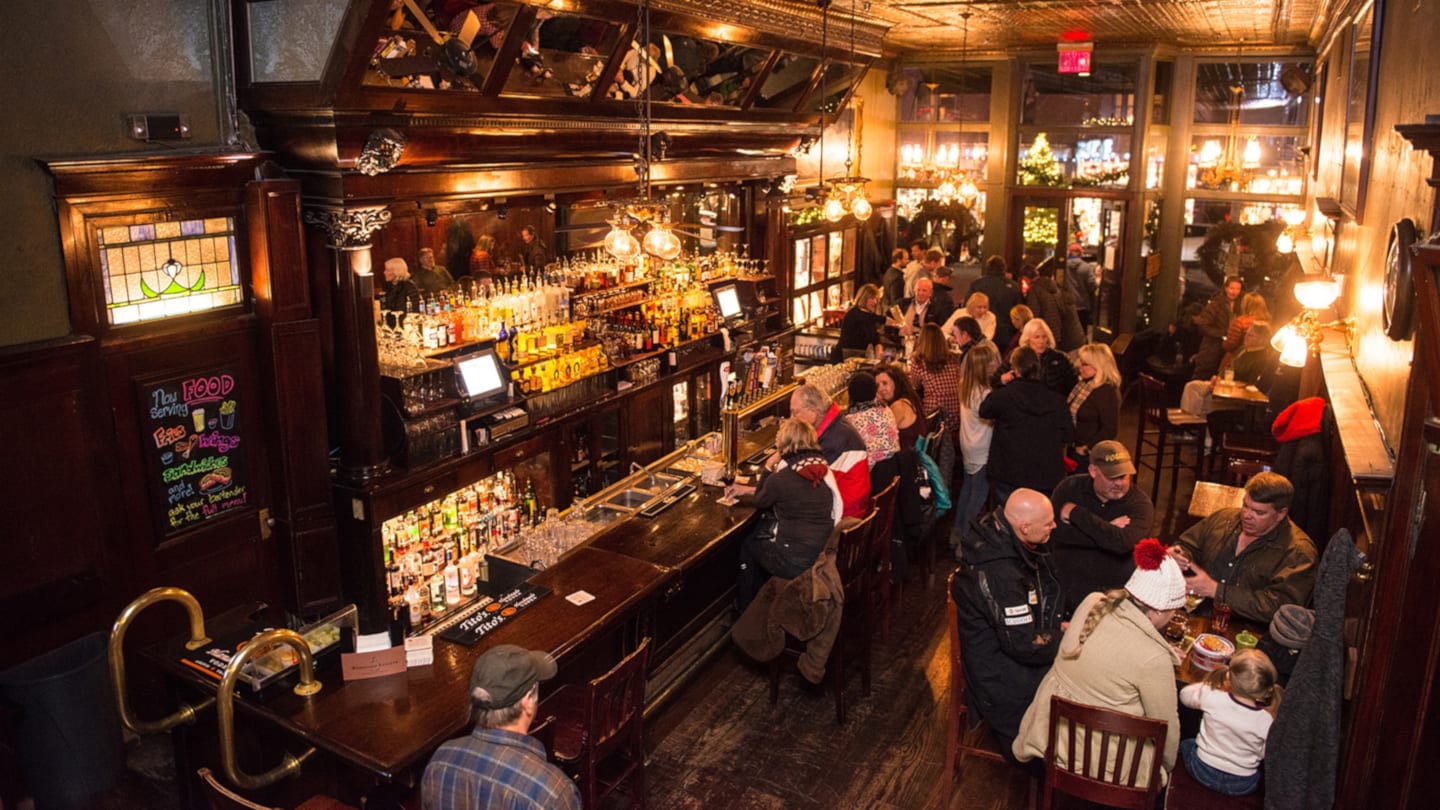 The Historic Bar boasts a lengthy drink menu with a full liquor selection, along with a variety of wines and beers. Their cocktails, particularly their espresso martinis and flatliners, are a favorite amongst regular patrons and are not to be missed. The bar also offers specials for discounted drinks, including $5 Jack Daniels at all times.
With their cold drinks, patrons can compete in a game of pool or foosball at the back of the bar. Alternatively, they also offer plenty of seating at the bar and surrounding it, along with large TVs to catch live games. On Thursdays nights, patrons can also enjoy live performances from local musicians.
Though the bar does not have its own kitchen, the attached Chop House, the hotel's premier steakhouse, offers delicious brunch, lunch, and, dinner menus and provides service to patrons at the bar as well.
Along with over two dozen individually decorated rooms for lodging, the hotel also has a café, art gallery, and a rooftop bar overlooking downtown Telluride into the mountain tops. Step out onto the street to find a variety of shops, dining, and entertainment. A free gondola ride over the city can be obtained just a few blocks away.
Whether heading out after a day on the slopes in the winter, or a day exploring in the sun in the warmer months, the Historic Bar is the perfect spot to unwind while taking in a timeless piece of Telluride's past. It's one of Colorado's oldest bars and saloons too.
Details
Address: 231 W Colorado Ave, Telluride, CO 81320
Phone: 970-728-9100
Email: info@newsheridan.com
Hours: Mon-Sun: 3 pm to 2 am (subject to change)