Colorado is home to some of the oldest bars and saloons in the Mountain West. A few of these fascinating establishments even opened their doors long before the Centennial State achieved official statehood in 1876.
From Fort Collins to Telluride, you'll find historic watering holes in a variety of locations, so seeking one out nearby shouldn't be too difficult. Then give it a visit, belly up to the bar, and cheers for Colorado's unique history. In no particular order, these are some of the state's oldest bars and saloons:
1889 – J-Bar, Aspen
As a prominent and beloved feature of Aspen's Hotel Jerome, J-Bar's ornate wooden carvings and welcoming mountain atmosphere make it a great place to relax with a cocktail in hand. But drinking here becomes even more memorable when you learn that bartenders have been carving their initials in one of the bar's drawers since opening day in 1889.
Between rushes, staff has been known to let patrons take a peek at the historical drawer to snap photos.
Check prices, availability or book Hotel Jerome, an Auberge Resort
1883 – Silver Dollar Saloon, Leadville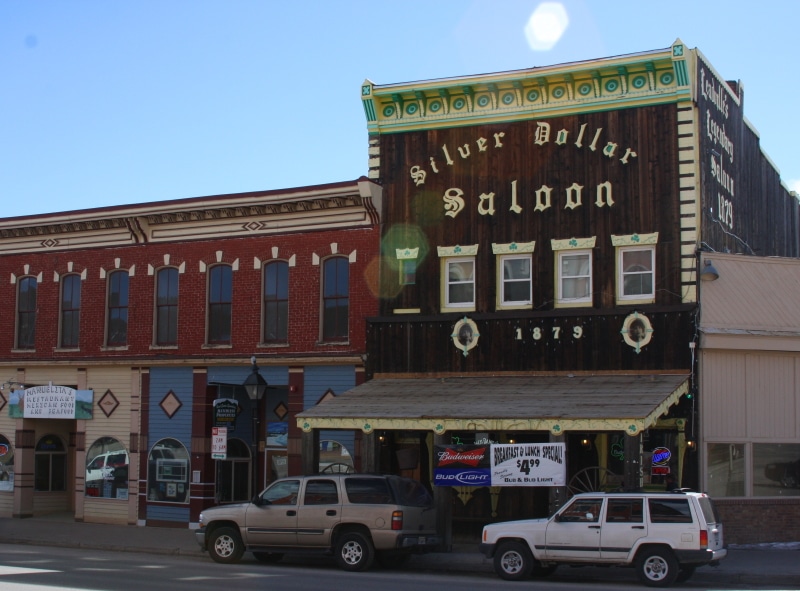 This legendary Leadville saloon is teeming with interesting historical facts and features, like the windbreak structure affixed to the front of the building, which served the dual purpose of shielding the bar from harsh weather during the winter and also to conceal the identities of the patrons drinking inside.
The saloon has served many famous, and infamous, visitors over its nearly 150 years, including Molly Brown, Doc Holiday, and Oscar Wilde, according to its website.
1933 – The Cruise Room, Denver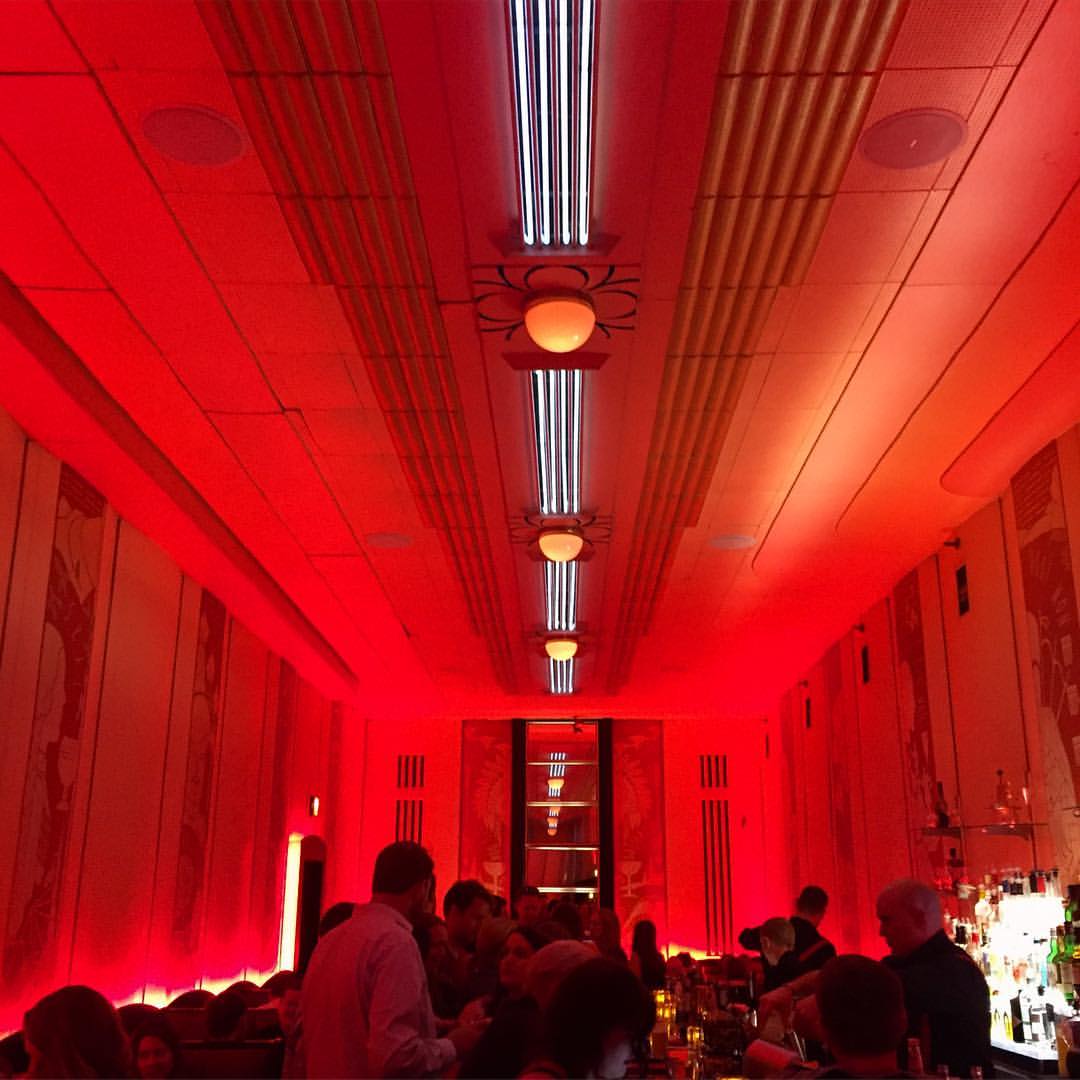 Established in 1933 after Prohibition was repealed, the Cruise Room is brimming with Art Deco grandeur, fine booze, and history. Adorned with chrome fixtures and sleek neon lights, this bar is tucked away inside the Oxford Hotel, is reportedly haunted, and was the setting for a Jack White music video.
It's one of the Denver bars with a speakeasy vibe.
Check prices, availability or book Oxford Hotel
1934 – Gray's Coors Tavern, Pueblo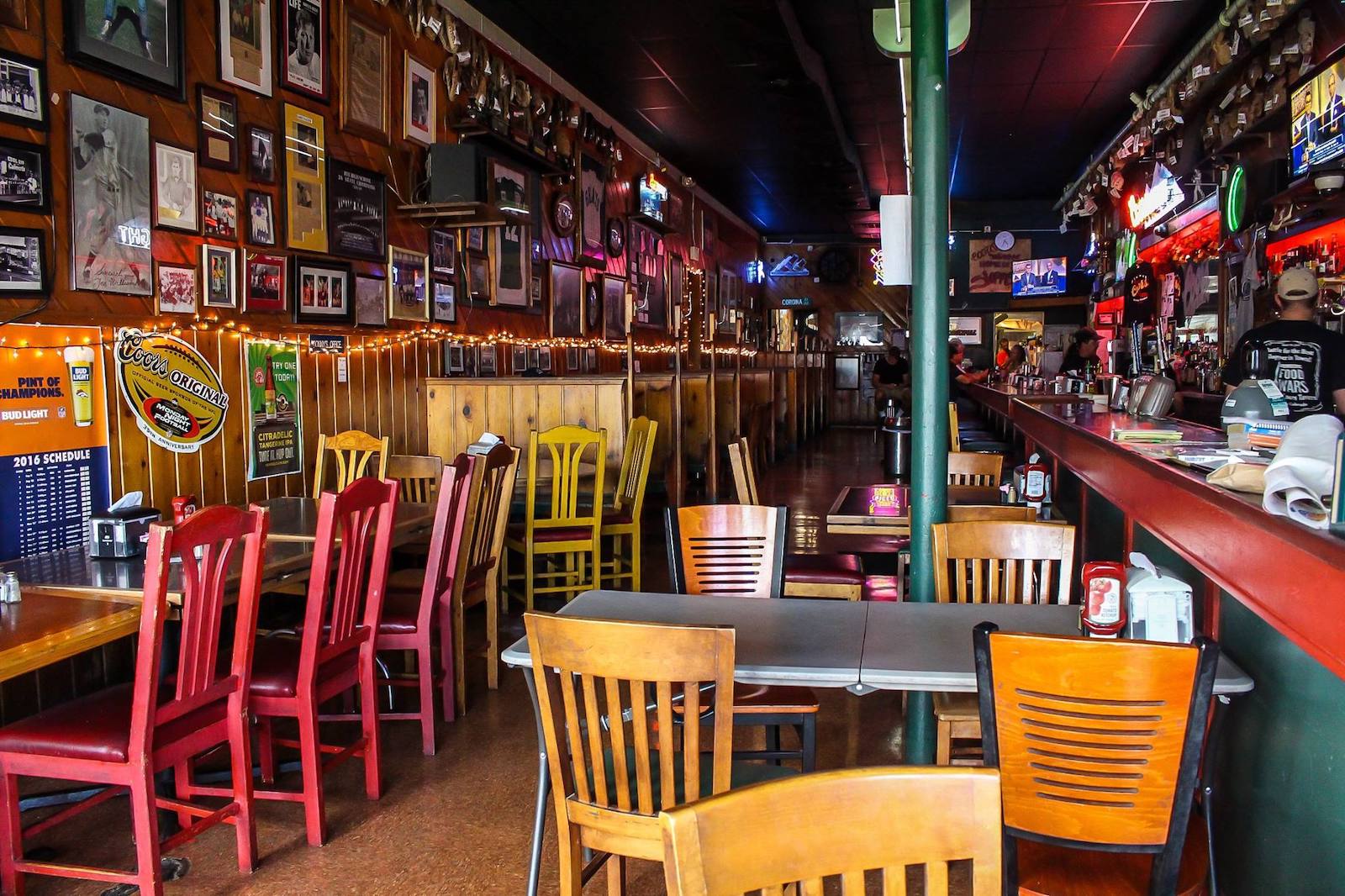 This well-known and much-loved Pueblo staple exemplifies the welcoming, gritty nature of the city. Gray's Coors Tavern opened its doors in 1934 and pioneered the slopper sandwich, a dish made of two open-faced cheeseburgers and smothered Pueblo green chili and raw onions.
1873 – My Brother's Bar, Denver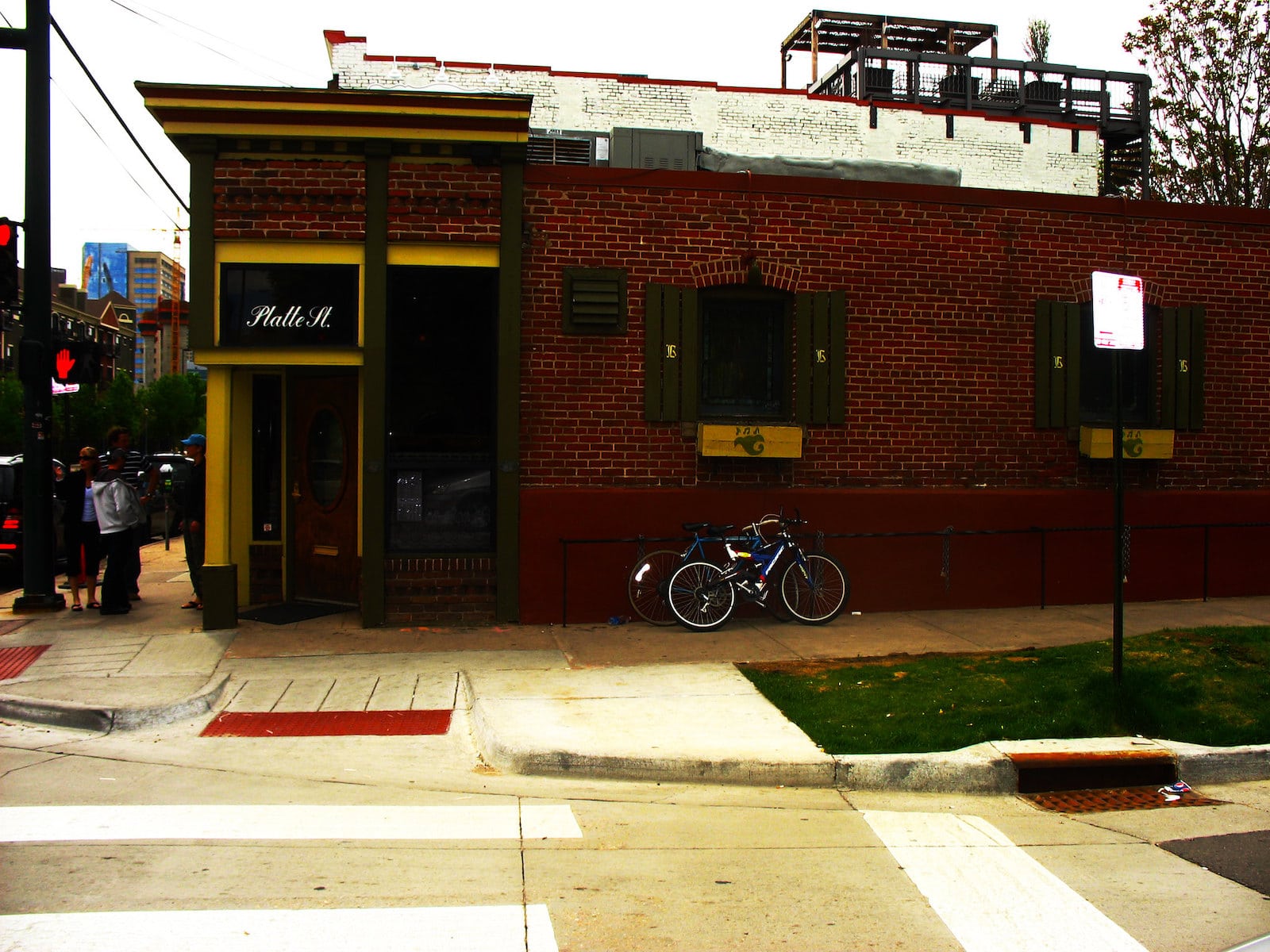 The oldest bar in Denver, this establishment has been called numerous names over the years and has been delivering tasty burgers, beers, and stiff drinks to customers under its current moniker since the 1970s. While some of the bars and saloons on this list had their glory days long, long ago, My Brother's Bar continues to be a staple in Denver's northwest Highland neighborhood.
It's proof that some things in this constantly shifting and growing city have stayed the same over the years.
1859 – Buffalo Rose, Golden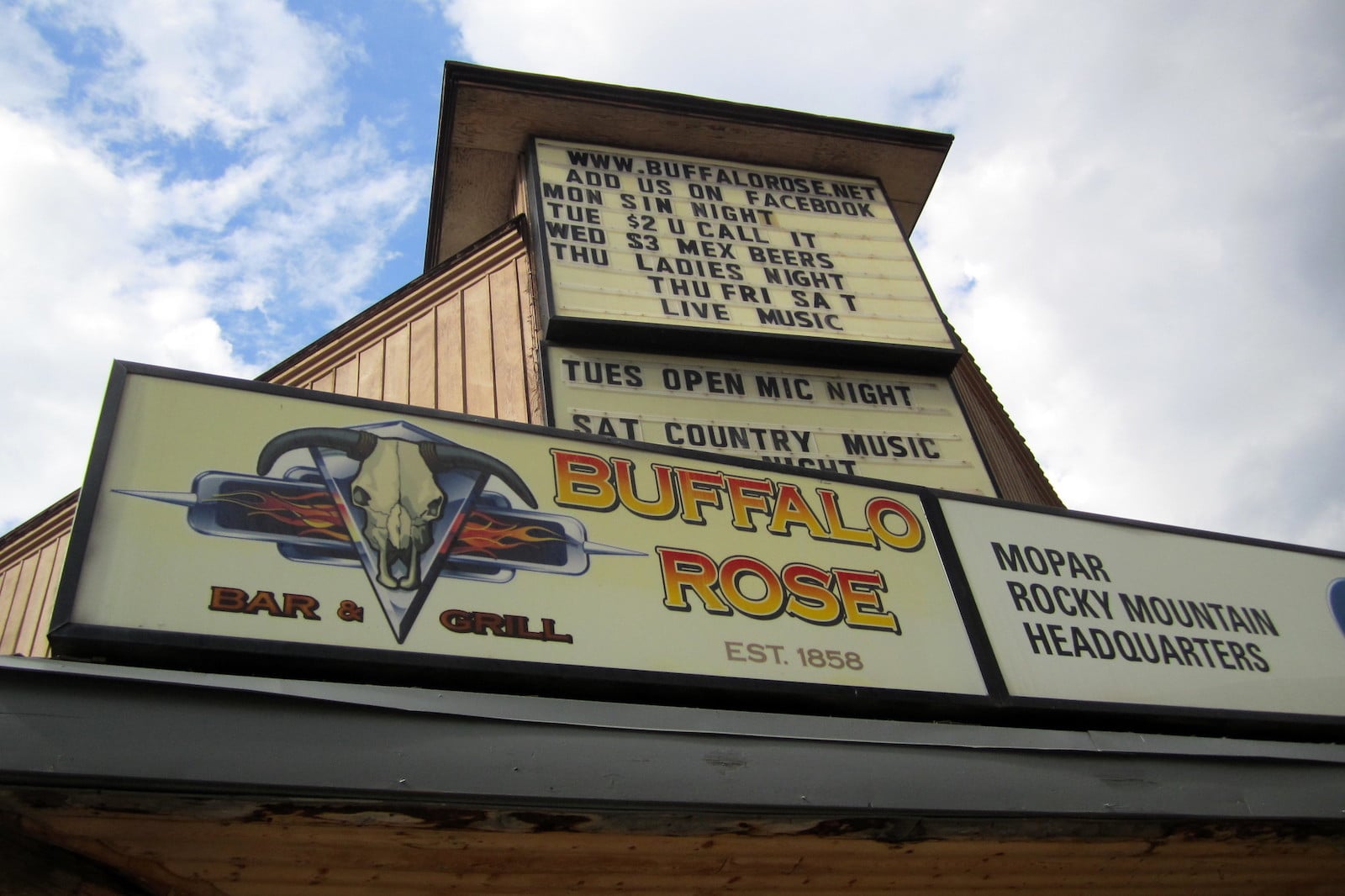 The multiple properties that form Golden's modern-day Buffalo Rose bar, venue, and restaurant have been around since the city's founding in 1859, which predates the Civil War. These properties include Jefferson County's oldest remaining commercial property, which used to be a drug store, a saloon, and an event venue that was once the largest building in the city.
1893 – Buckhorn Exchange, Denver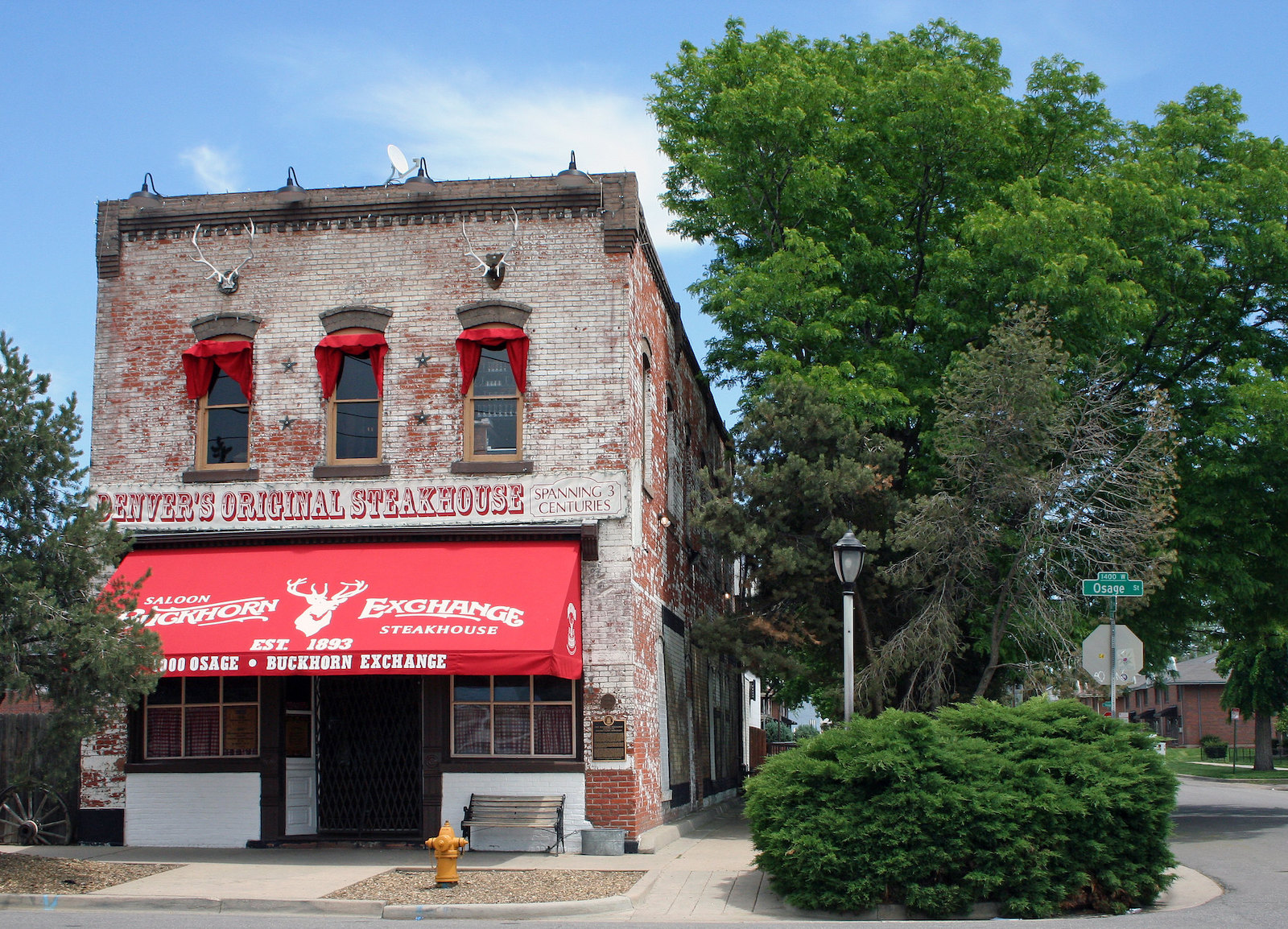 Founded in 1893 by Henry H. "Shorty Scout" Zietz, the Buckhorn Exchange is Denver's oldest continually operating restaurant, but it deserves a spot on this list because it's reported to be the first dining establishment in the state to receive a liquor license.
With a spot on the National Register of Historic Places, the Buckhorn Exchange has hosted five presidents and features a mounted trophy head of an African Cape Buffalo that was shot by President Teddy Roosevelt.
1909 – The Town Pump, Fort Collins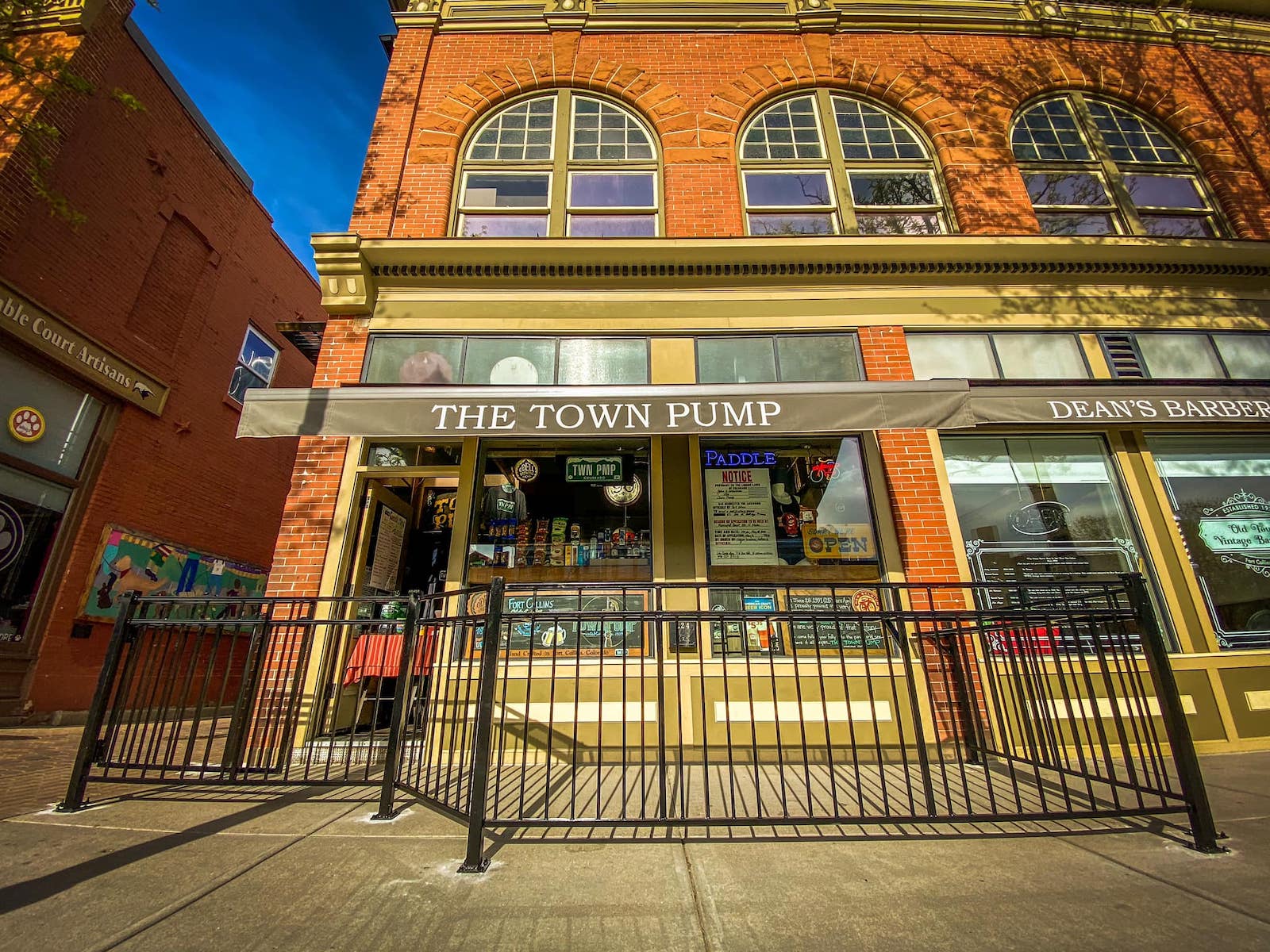 Hailing from northern Fort Collins, the Town Pump was born in 1909 in an era where cities had yet to adapt to automobiles. Fort Collins' streets were originally built to accommodate horse and buggy turnarounds, and water supply pumps established to water tired horses were common features in the Front Range city.
Today, the Town Pump is known and loved for watering thirsty college-aged folk and not horses, but it's named after one such water pump that was located at the same address as today's modern bar.
1901 – The Minturn Saloon, Minturn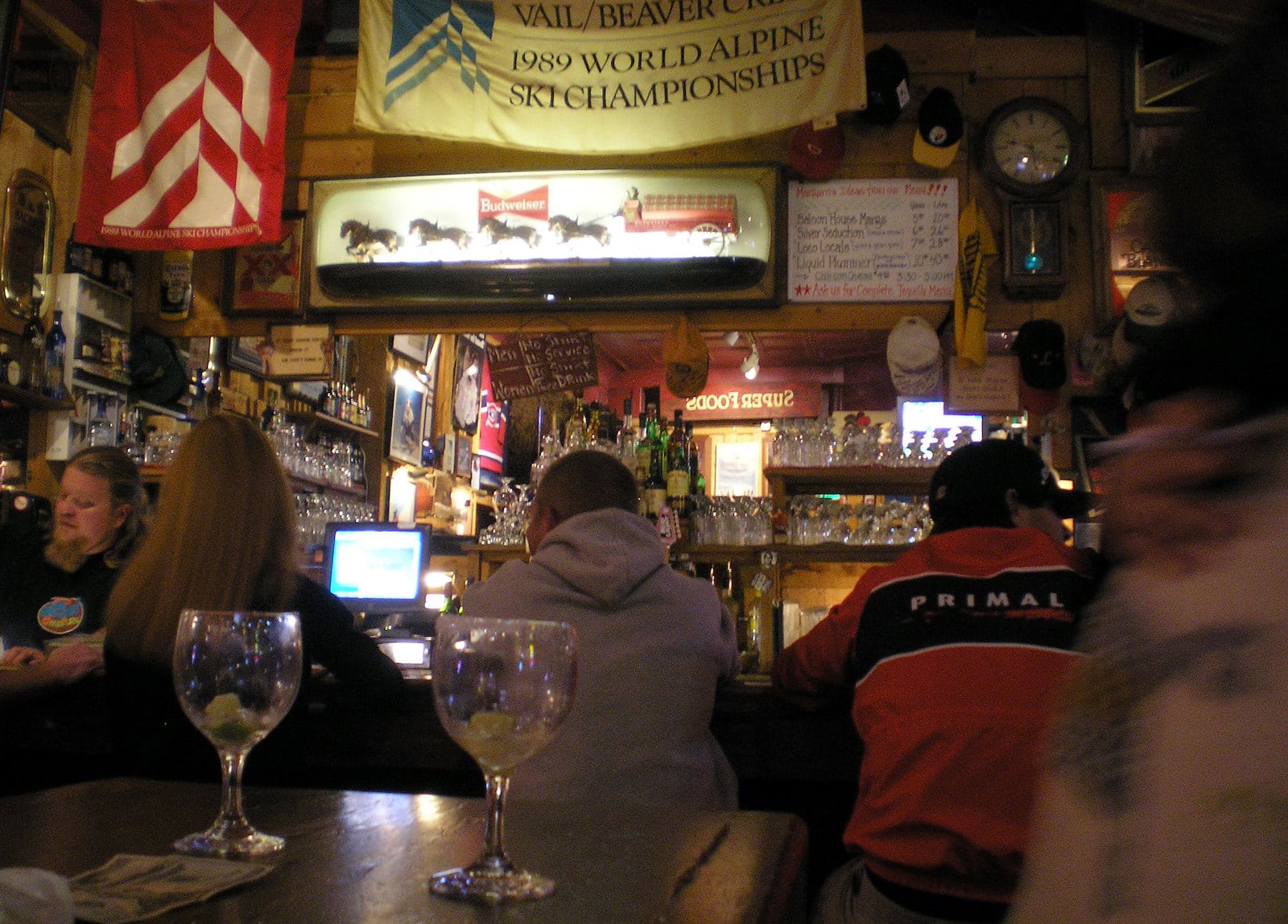 With a legacy dating back to Colorado's mining and railroad glory days, the Minturn Saloon was established in 1901, just 25 years after it attained official statehood. Once known to host back room gambling for railroad workers, this historical high country drinking establishment has defiantly maintained its rugged look and feel in the face of rapid development throughout the surrounding Vail area.
1895 – New Sheridan Historic Bar, Telluride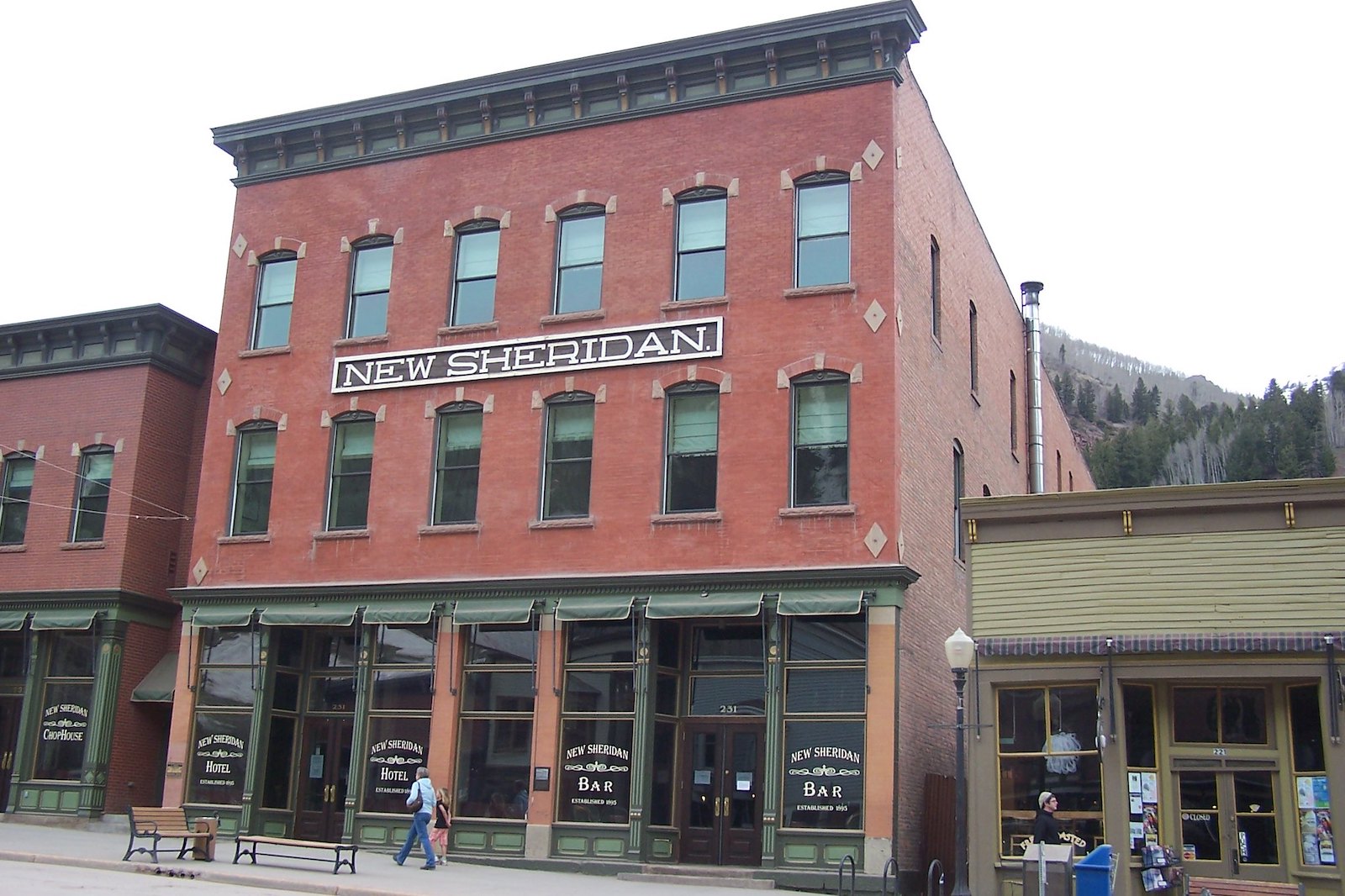 Telluride's New Sheridan Historic Bar was opened way back in 1895, and, as their website proudly notes, has remained largely unchanged for over 125 years––the bar's lead glass divider panels, mahogany wood paneling, and filigree light fixtures are original.
New Sheridan is the oldest bar in town and a Colorado favorite. It's attached to the Chophouse Steakhouse and the New Sheridan Hotel.
Check prices, availability or book New Sheridan Hotel
1879 – Gold Pan Saloon, Breckenridge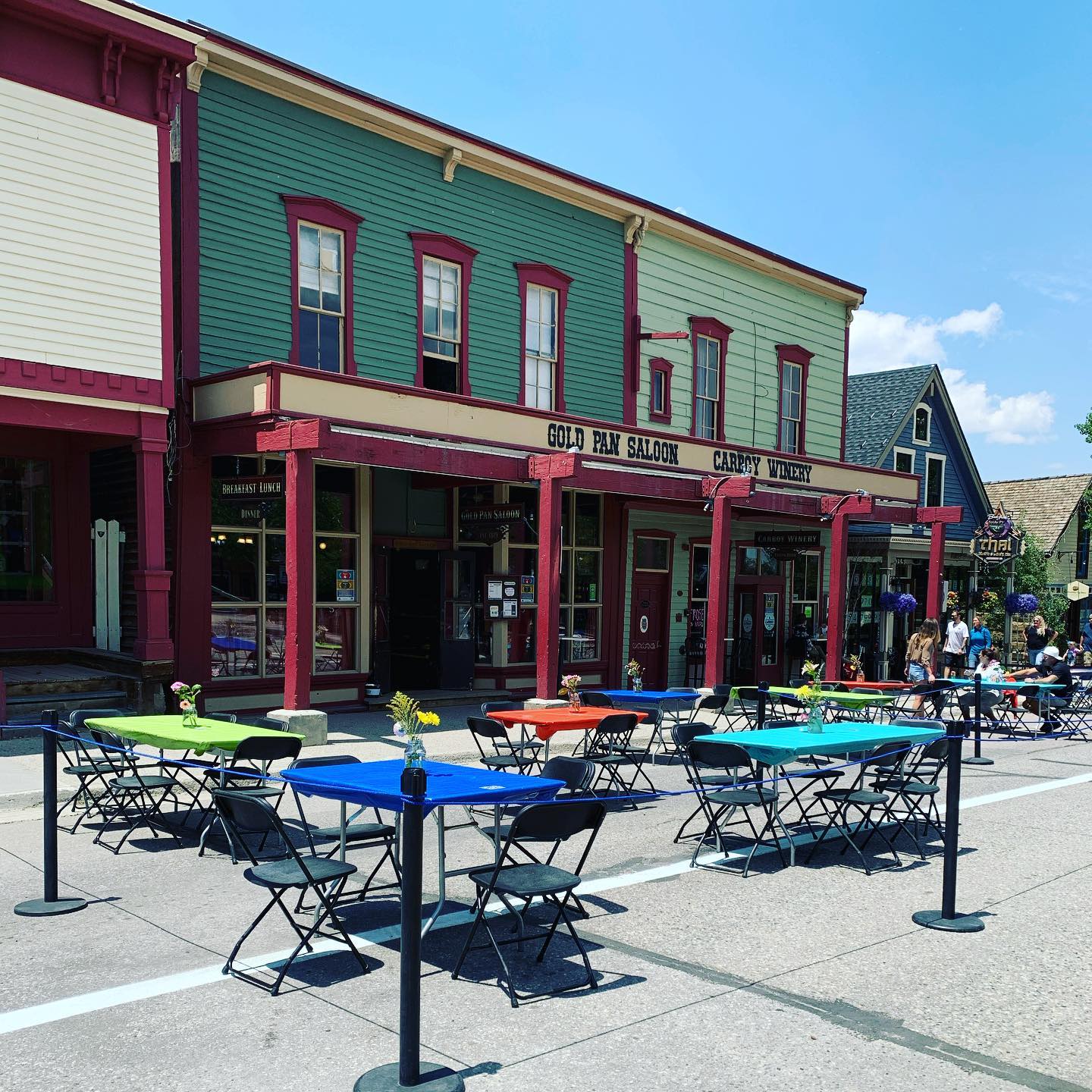 The Gold Pan Saloon officially opened in Breckenridge in 1879, but a tent that slung drinks to parched miners stood in its exact that was erected well before then, in 1861. The Gold Pan Saloon is about as Western as it gets, as evidenced by the multiple gunfights it hosted over the years and the fact that it holds the longest continuous liquor license west of the Mississippi.
1904 – 740 Front, Louisville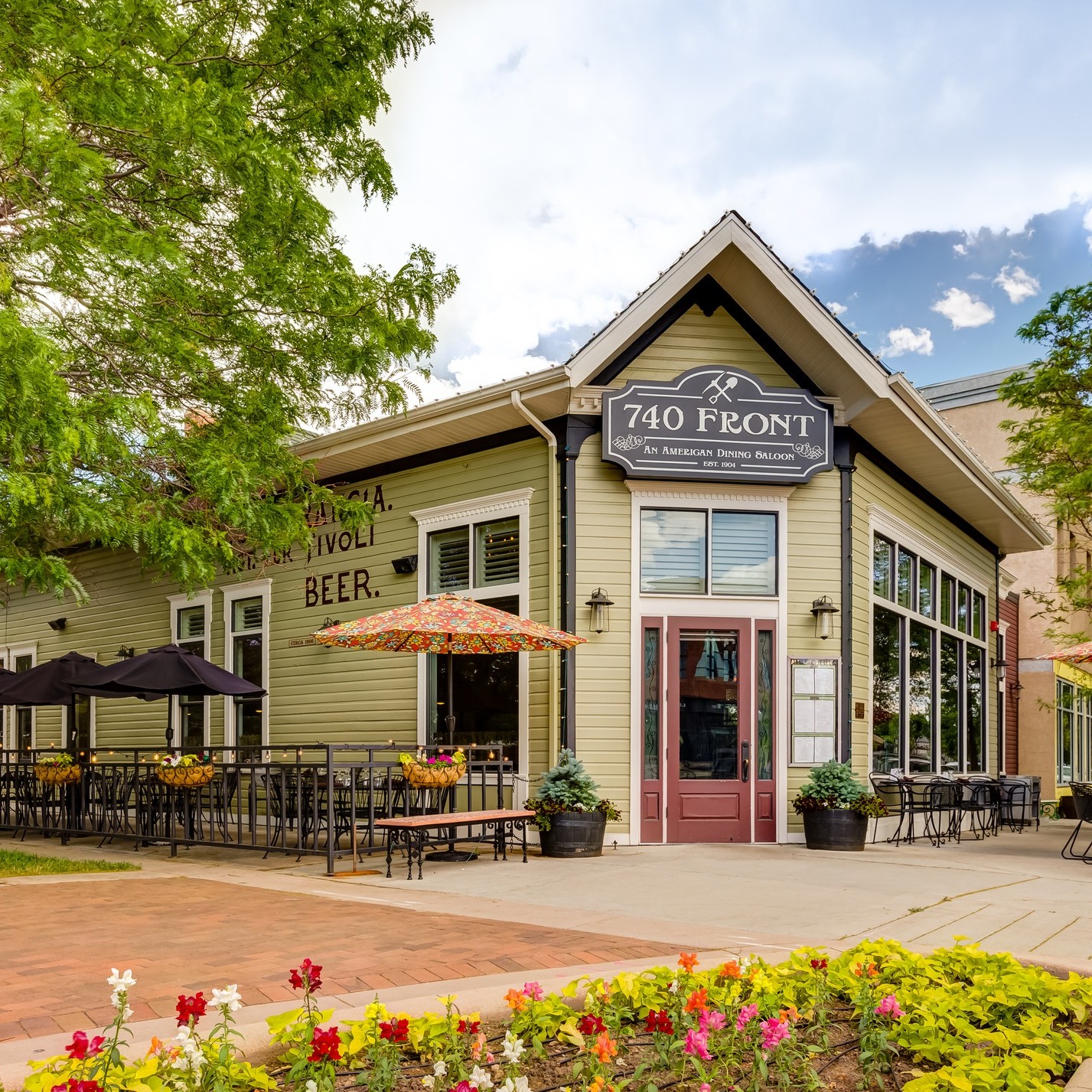 740 Front was opened in Louisville in 1904, but its massive cherry, birch and mahogany bar was built in Dubuque, Iowa in the 1880s and shipped to the mining town of Leadville. It spent the next decade before slowly making the trek down the mountains via wagon.
This saloon has a colorful history, to say the least, and was rumored to once be accessible only by tunnel to "facilitate clandestine imbibing, gambling and womanizing," according to its website.
1862 – The Mint, Silverthorne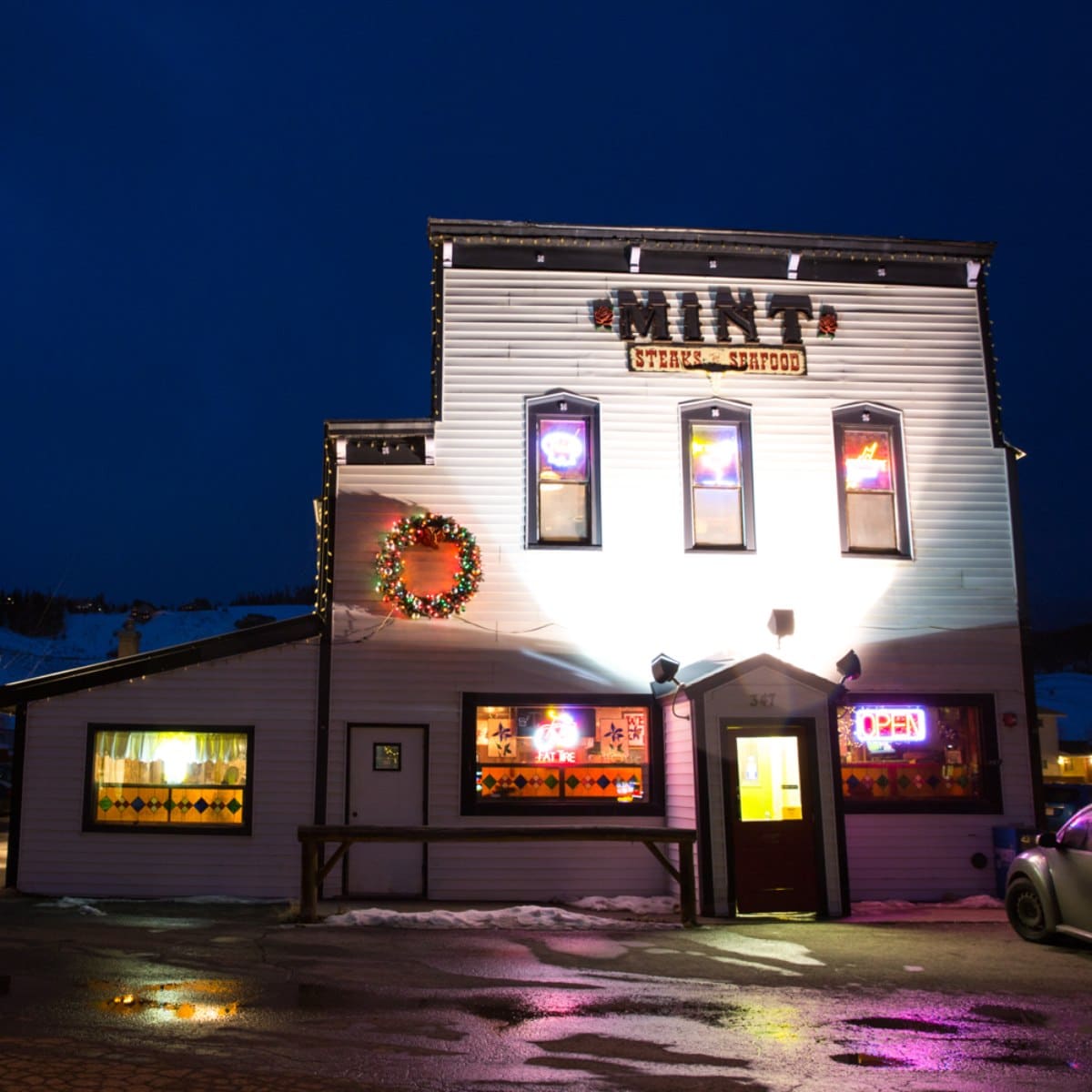 The Mint has the most complex and storied backstory of any bar or saloon in Colorado, and it's not even close. Today, the Mint is a steak restaurant in Silverthorne, but its bar dates back to 1862 to a small mining village called Kokomo.
For unknown reasons, it was moved to Frisco shortly after construction, and then again to the nearby town of Dillon two decades later and started going by "The Mint". It's a place older Summit County residents remember being a popular club and bordello that survived multiple fires.
The Mint was moved a final time when Dillon and the surrounding area were destroyed to make way for a massive reservoir.
1886 – Kochevar's Saloon, Crested Butte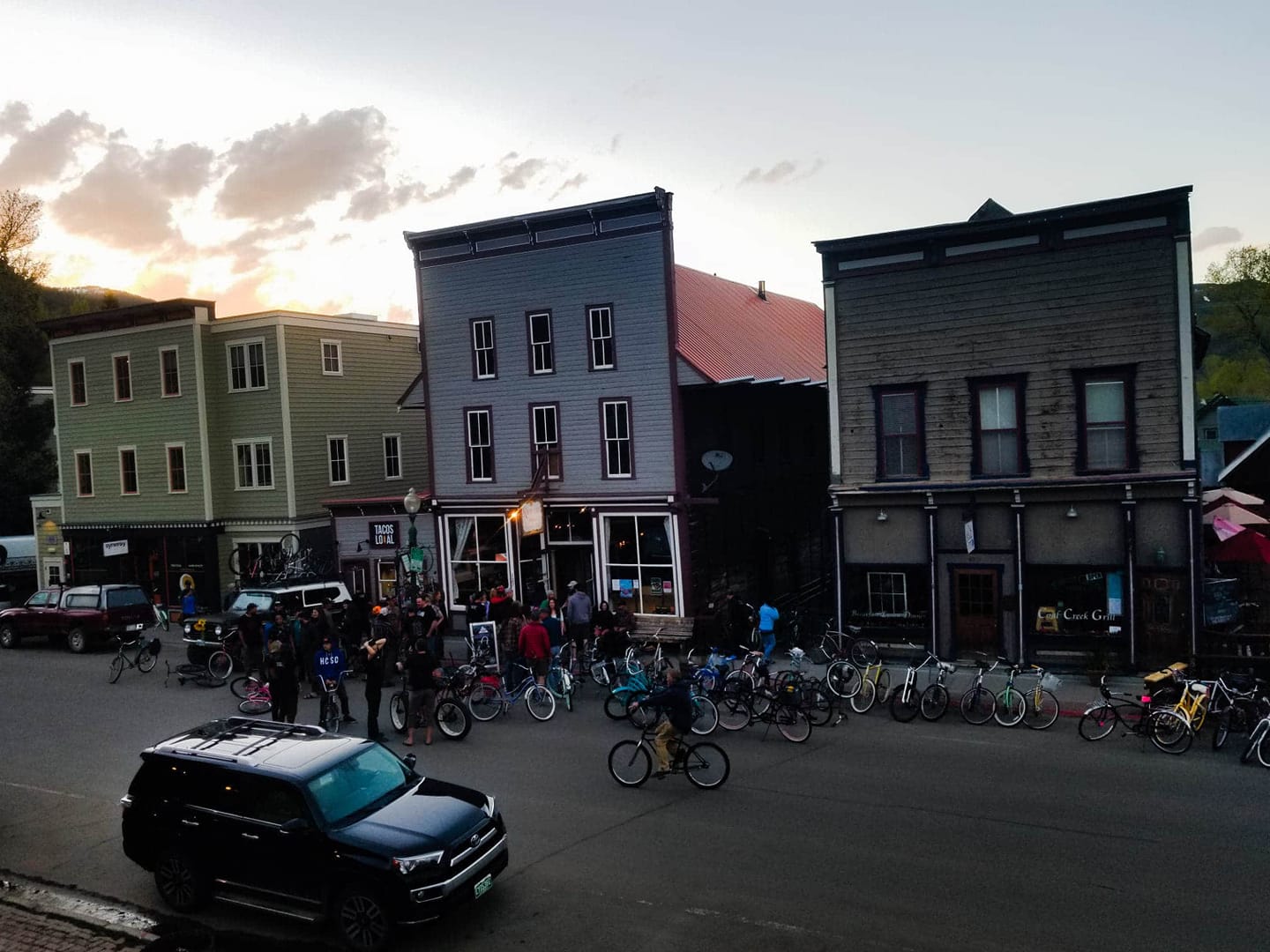 As the oldest bar in Crested Butte, Kochevar's Saloon serves the dual purpose of serving thirsty skiers and locals and showcasing important artifacts from the mountain town's history. Opened in 1886, the saloon was once a brothel and then a bowling alley before it was transformed into a bar.
Every bar and saloon on this list is a stellar place to grab a drink and enjoy a unique piece of Colorado history.