Alongside abundant sunshine, world-class skiing, and legal weed, craft beer is an integral part of Colorado's cultural DNA. But in the context of its storied history, the state's relationship with craft beer is relatively new, save for a once small-scale brewing operation led by a German immigrant named Adolph Coors that started in 1873.
Colorado's most influential and iconic craft beers can be found in different spots across the country. Imbibe in everything from locally celebrated brews to internationally famous beers that paved the way for the craft beer revolution.
Great Divide Brewing Company – Yeti Imperial Stout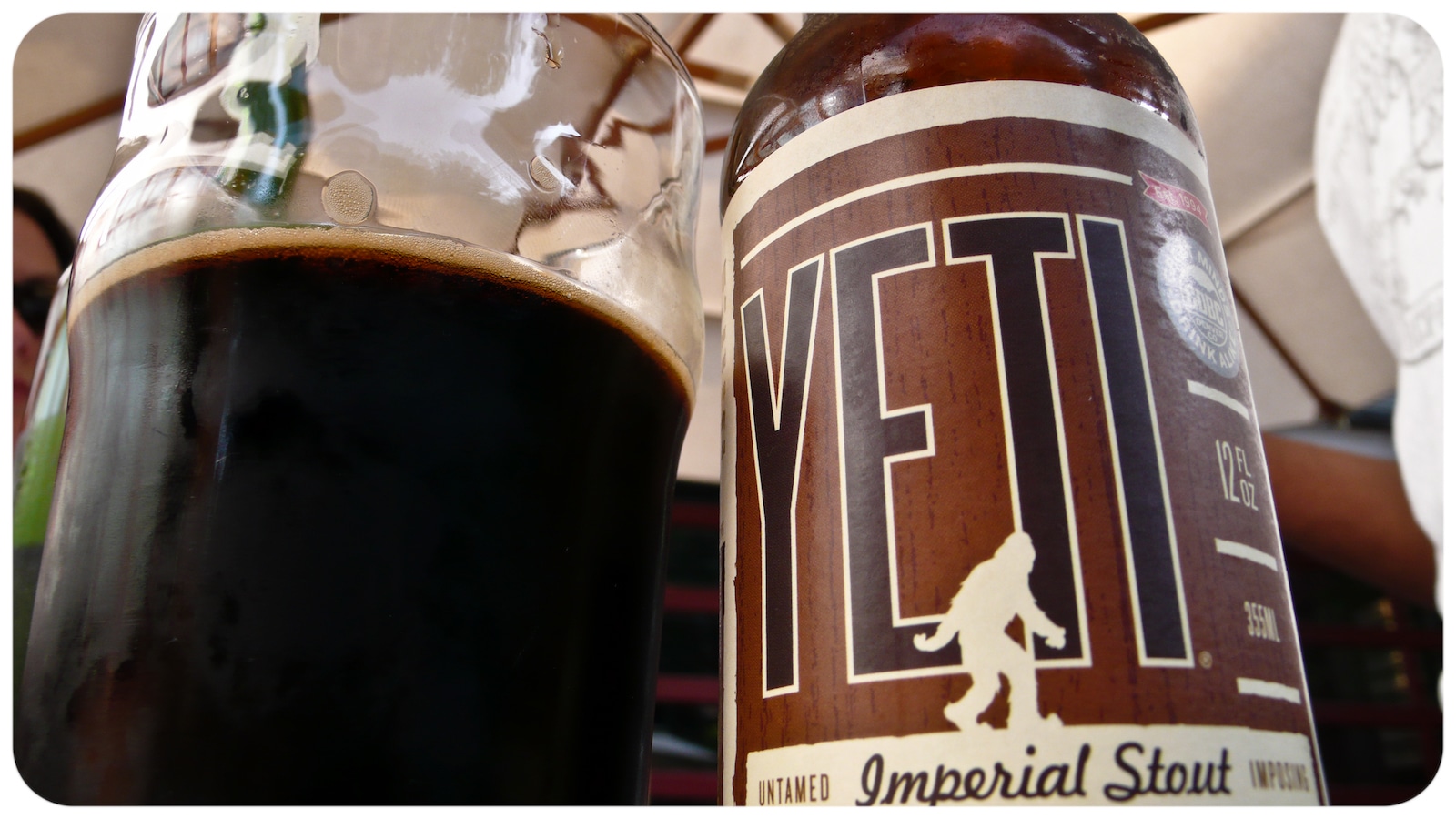 The silhouette of a hulking bigfoot-esque figure is adorned with countless bumper stickers on cars in Colorado and, of course, the label of Great Divide's flagship beer. Brian Dunn is Great Divide's owner and creator of the iconic Colorado beer associated with the ubiquitous image.
At the same time, Nirvana and other grunge bands were changing alternative music forever with their music, a similar seismic cultural shift was, sorry for this, brewing in Colorado during the late 80s and early 90s thanks to Dunn and a handful of other home brewers. Dunn launched Great Divide in 1994 as its only employee.
He drew from a fascination with the Yeti legend he learned about traveling in northern India and Nepal to name his imperial stout a decade later. Stacked up against other stouts like Guinness, the Yeti is loved for its dark, malty potency.
New Belgium Brewing – Fat Tire Amber Ale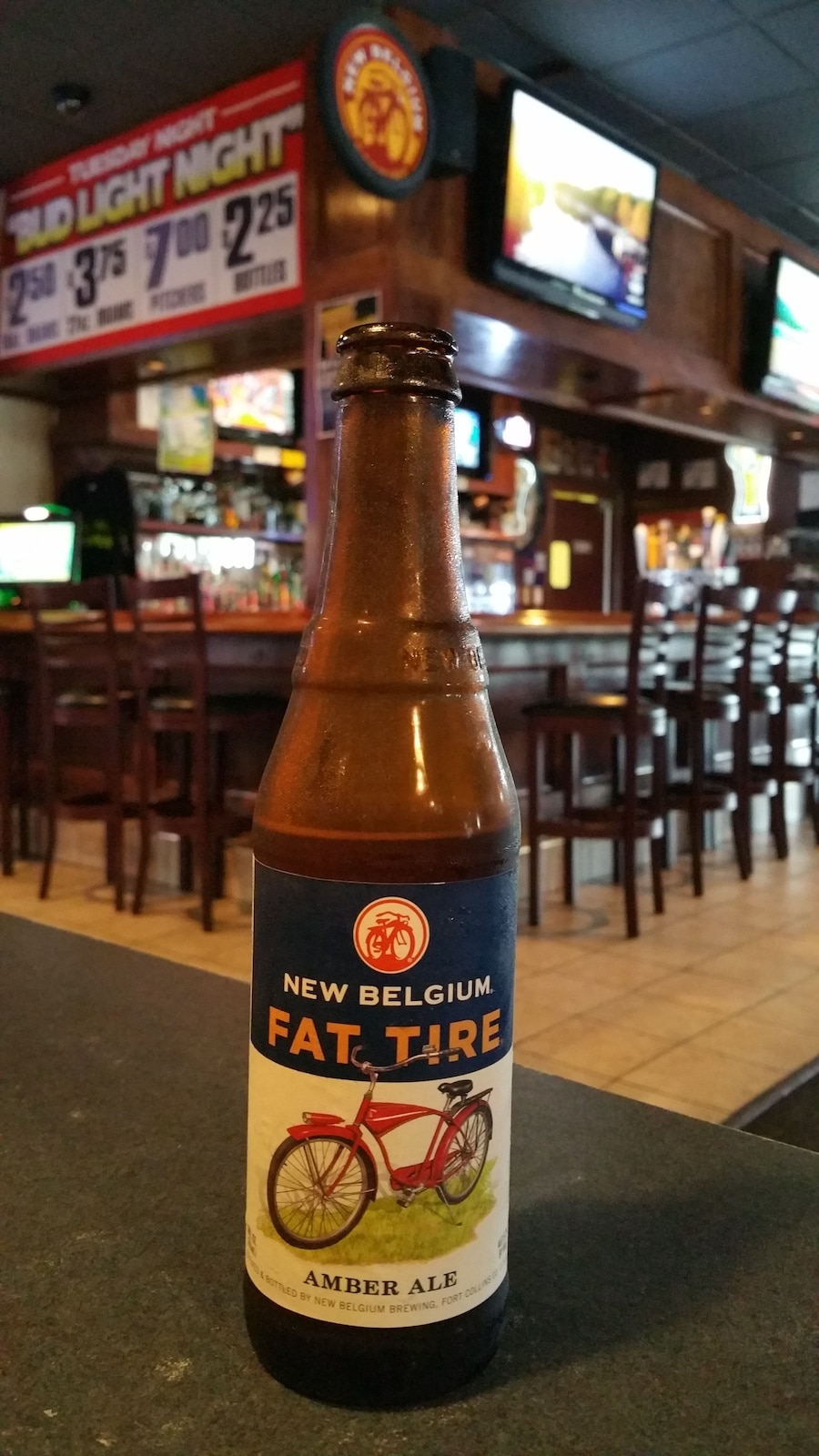 Founded by Kim Jordan and Jeff Lebesch in 1991 in Fort Collins, Colorado, New Belgium is another groundbreaking Colorado Brewery with rags to riches story. Fat Tire, New Belgium's now world famous amber ale, has a surprisingly romantic origin story centered around a bike trip the co-founders took through Belgium.
Boasting complex notes of toasted coffee, Fat Tire is now the go-to beer for countless drinkers. It's often available alongside major beers in gas stations and small liquor stores.
Left Hand Brewing Company – Milk Stout Nitro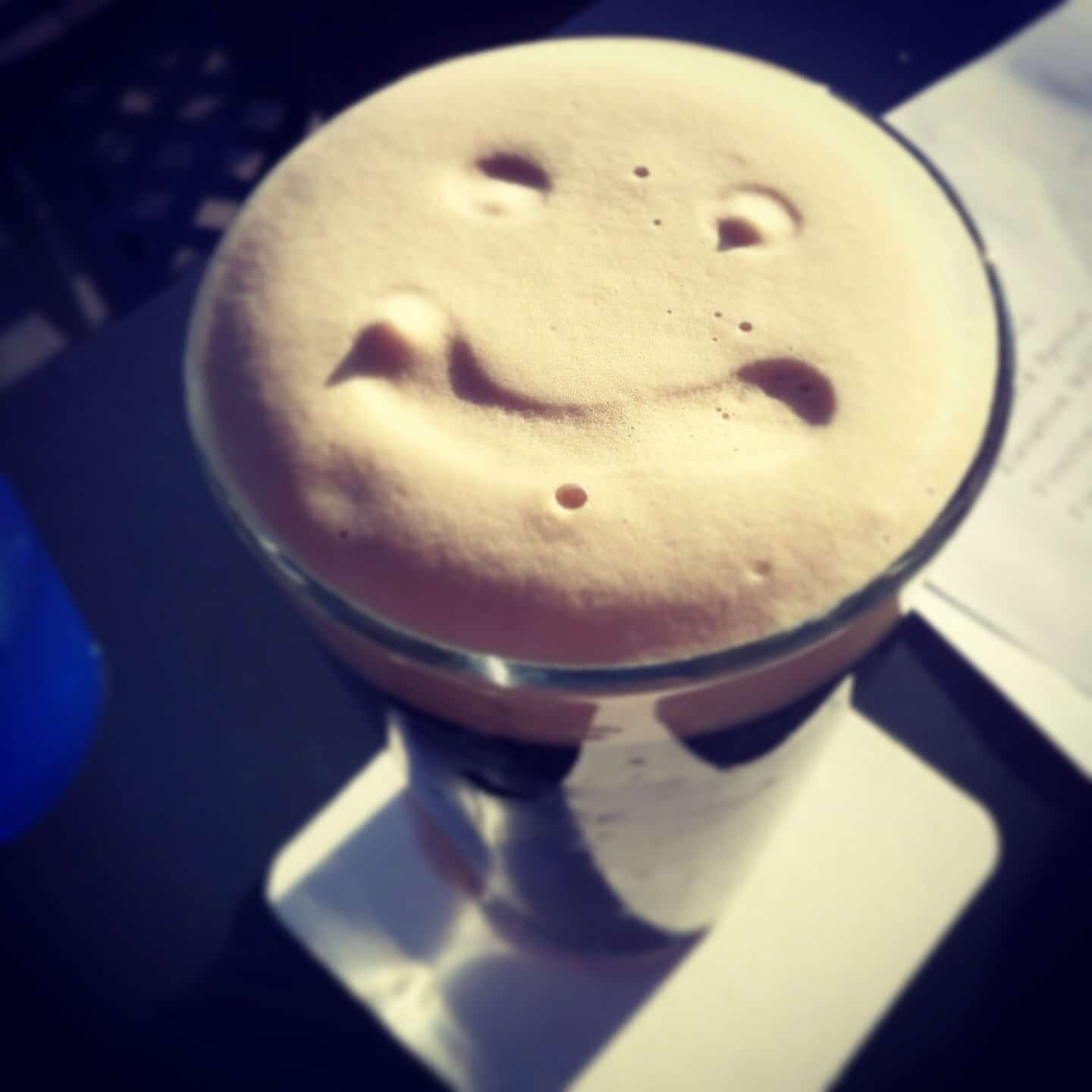 Longmont's Left Hand Brewing Company calls its Milk Stout Nitro a "full sensory experience" and claims that this beer changed craft beer history. Featuring a delicious chocolate and coffee flavor with a velvet finish, the thing that makes the Milk Stout Nitro special comes down to the last word in its name.
Left Hand was the world's first brewery to successfully bottle a Nitrogen beer without the use of a widget.
Oscar Blues Brewery – Dale's Pale Ale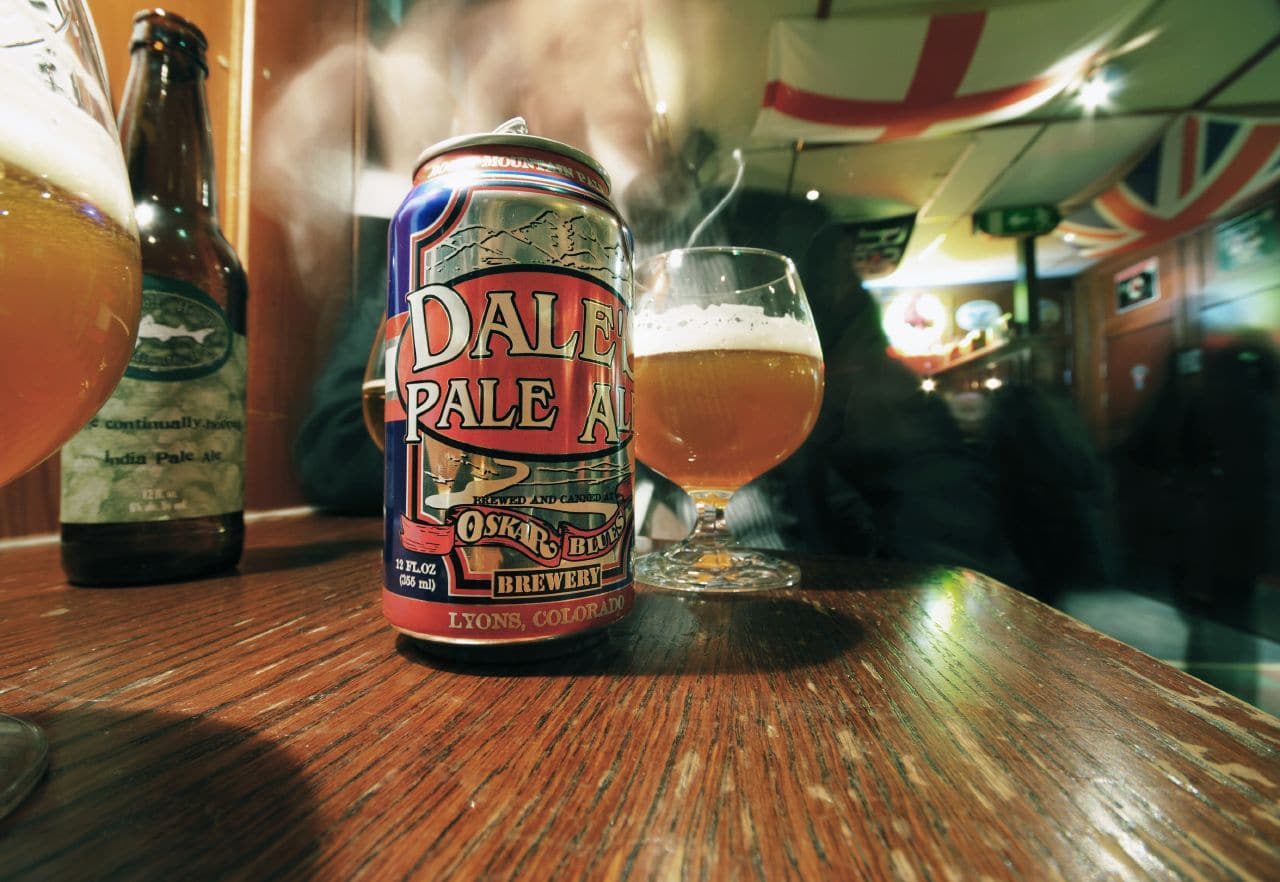 Beer Advocate's current crowdsourced rating of Dale's Pale Ale is an impressive 87%. This can of hop-forward, citrusy goodness is by all accounts a very good beer, but that's not the only reason it remains hugely popular more than two decades since it was launched in the early 2000s.
Today, craft beer drinkers are used to consuming high-quality canned beer, but this wasn't the case before Longmont's Oscar Blues took the risk and decided to can Dale's Pale Ale. Before then, canned beer was synonymous with cheap stuff. But the brewery's risk paid off, and the world has now grown accustomed to buying premium and canned craft beer.
Bristol Brewing – Laughing Lab Scottish Ale
An iconic beer with an iconic label to boot, Bristol Brewing Company's Laughing Lab Scottish Ale debuted in 1994 and has won nine medals at the Great American Beer Festival. The Colorado Springs-based brewery's flagship beer has been around long before many of the craft beers that were developed in its wake. And the nutty, smooth Scottish ale still remains popular today.
Ska Brewing – Modus Hoperandi IPA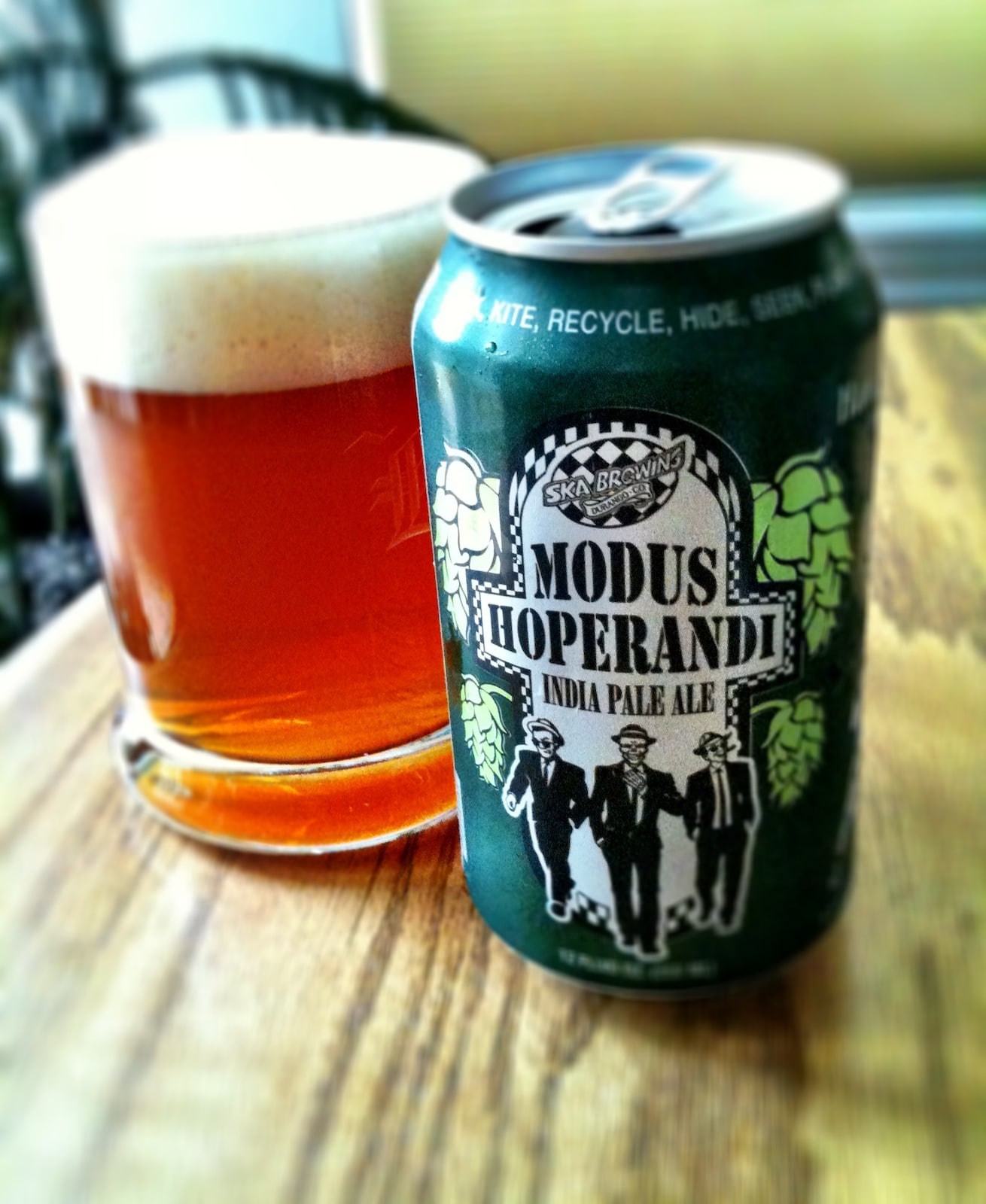 Boasting a whopping 91% score on Beer Advocate, Ska Brewing's Modus Hoperandi is a magical blend of pine and citrus that's bitter when it goes down but manages to finish smoothly. The Modus helped pave the way for the widespread popularity of IPAs in the United States when it was launched in 2009.
And that trend has not seemed to wane much over the years. It's one of the beloved Durango brewery's flagship brews and a beloved concoction for countless craft beer lovers.
Odell Brewing Company – 90 Shilling Ale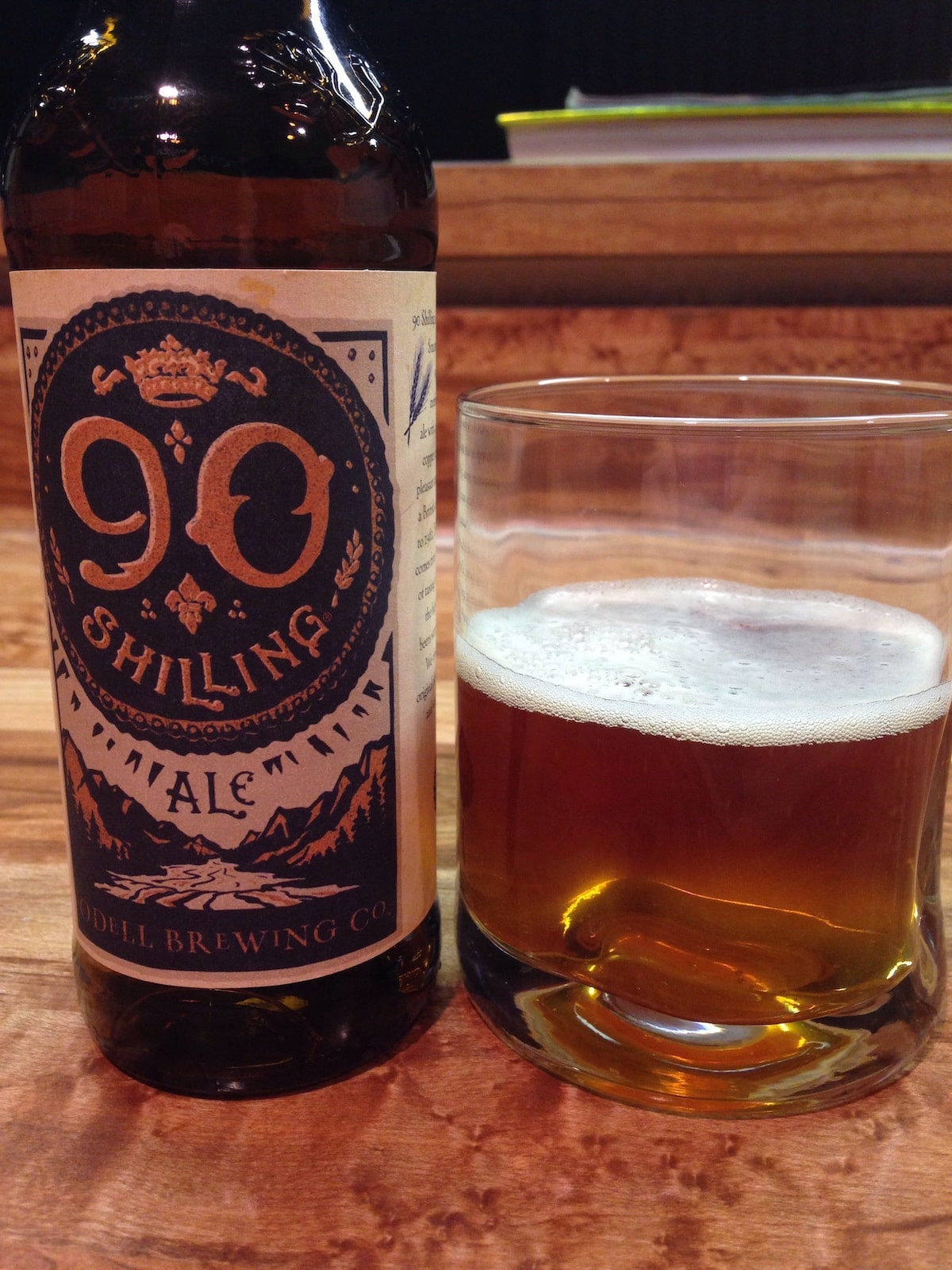 Named after the Scottish beer tax, 90 Shilling is among Colorado's most cherished, popular, and influential beers. Released way, way back in 1989 when Odell was founded, 90 Shilling was one of two recipes that co-owner Doug Odell spent a decade perfecting in his kitchen.
Drinkers in Fort Collins couldn't get enough of the stuff, and the brewery spent the next three decades expanding its facilities and international influence. Today, Odell Brewing Company is one of the largest craft breweries on the planet.
Avery Brewing Company – Hog Heaven Barleywine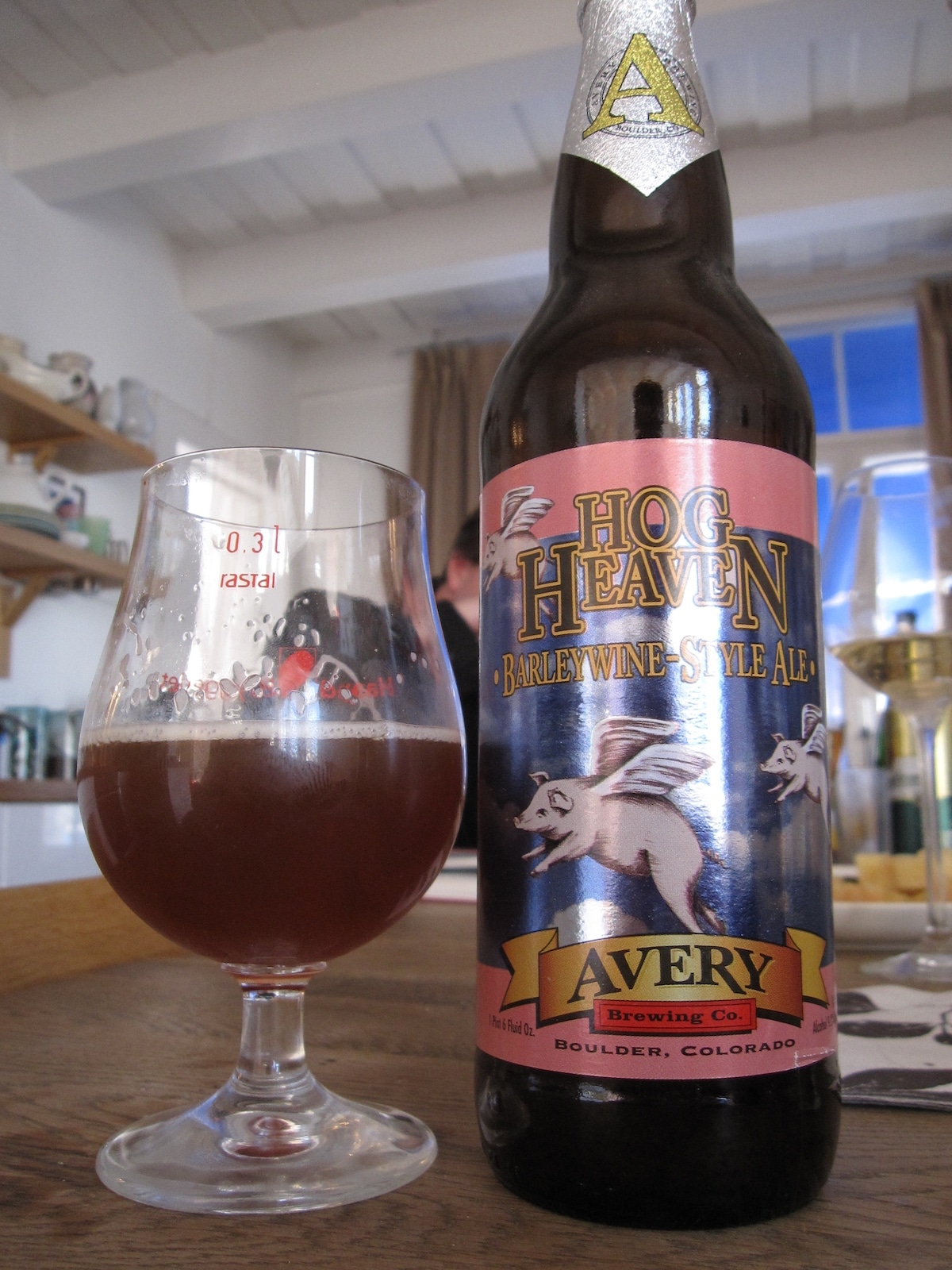 Hailed by some as the hail Mary pass that saved Avery Brewing Company, Hog Heaven Barleywine's story would fit perfectly into a movie or novel. Adam Avery, the founder of the brewery that shares his last name, is now known for being one of the first brewers to experiment with hop-forward ales.
The only problem with his innovative style was that in the mid-90s, drinkers hadn't developed the taste for hoppy beer and preferred amber ales instead. Left with the decision to adapt to what the other guys were doing or lean further into the hopped, bitter, and highly alcoholic craft beer direction he knew and loved, Avery chose the latter route and the Hog Heaven Barleywine was born.
Weighing in at 9.2% alcohol by volume, Avery's new beer is now classified as an Imperial Red Stout, but that beer genre didn't exist back in the 90s, so he's credited for creating that as well. The beer didn't save the brewery as much as a mental shift in embracing hop-forward brewing did.
Boulder Beer Company – Hazed and Infused
Boulder Beer Company was Colorado's oldest craft brewery with a 40-year history that tragically ended in 2020. But lucky for its fans, Sleeping Giant Brewery has stepped in to keep producing its beers. Hazed and Infused was Boulder Beer's flagship beer and is credited for pioneering the hazy ale genre.
Colorado is packed with other terrific beers, some of which are sure to become iconic and influential in their own right someday. But from a historical perspective, these beers deserve acknowledgment for transforming the Centennial State into the world-famous beer destination it is today.