A collection of connected buildings that boast some of the city's richest histories and liveliest nights out, Buffalo Rose rightfully proclaims itself the "pulse of Golden." Its current offerings include a concert venue, event hall, restaurant, saloon, and lounge, along with front and back patios.
Whether you're looking for a place to celebrate a special event, or simply unwind after the work week, this over-160-year-old establishment is a guaranteed good time.
History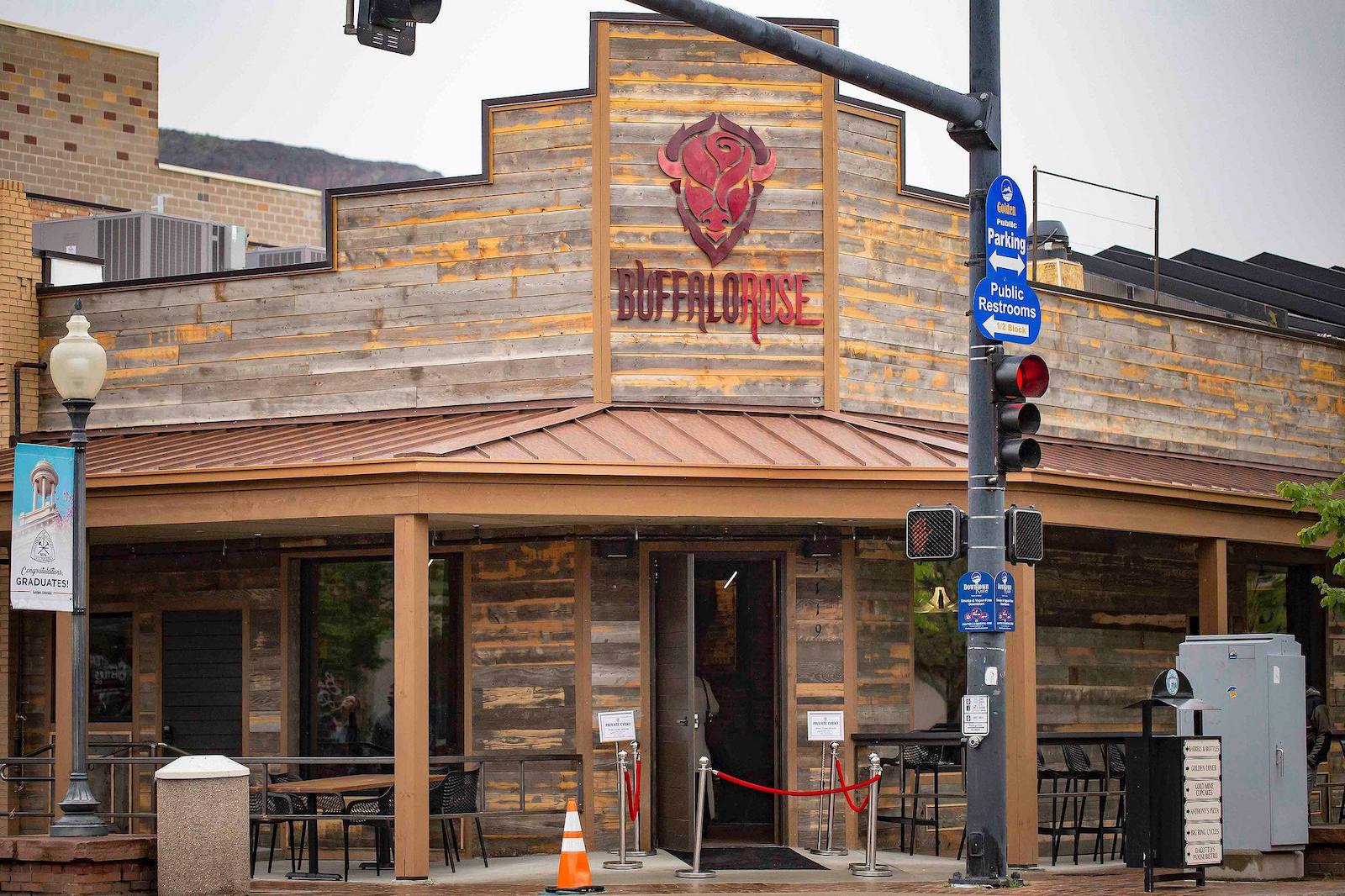 The newly renovated space is not the first nor likely the last form this establishment has taken. Each building carries its own unique piece of state and local significance dating back to 1859. From shootouts to endless small businesses serving the community over the last century-plus, this place has seen it all!
The site of the event hall was once the Overland House, a meeting place for the city's founders and a hotel that hosted national heroes like Ulysses Grant, along with some of the west's most notorious hooligans and outlaws.
This building was demolished in the early 20th century to make way for the structure that stands today. It has served as everything from an auto garage for some of the first cars in the country, to a plunge pool, to a roller skating rink, to a department store.
The Buffalo Rose Saloon holds the title of the oldest bar in Colorado. Originally the International Bowling Saloon in 1859, this location has evolved through a multitude of names and appearances since its conception, while maintaining its status as a local favorite.
Other connected structures that now comprise Buffalo Rose have transformed through an exhaustive list of businesses over the last sixteen decades including a barbershop, pharmacy, meat market, jeweler, and tobacco shop. Its rich ongoing history is a testament to the enterprising spirit of the west.
Food and Drink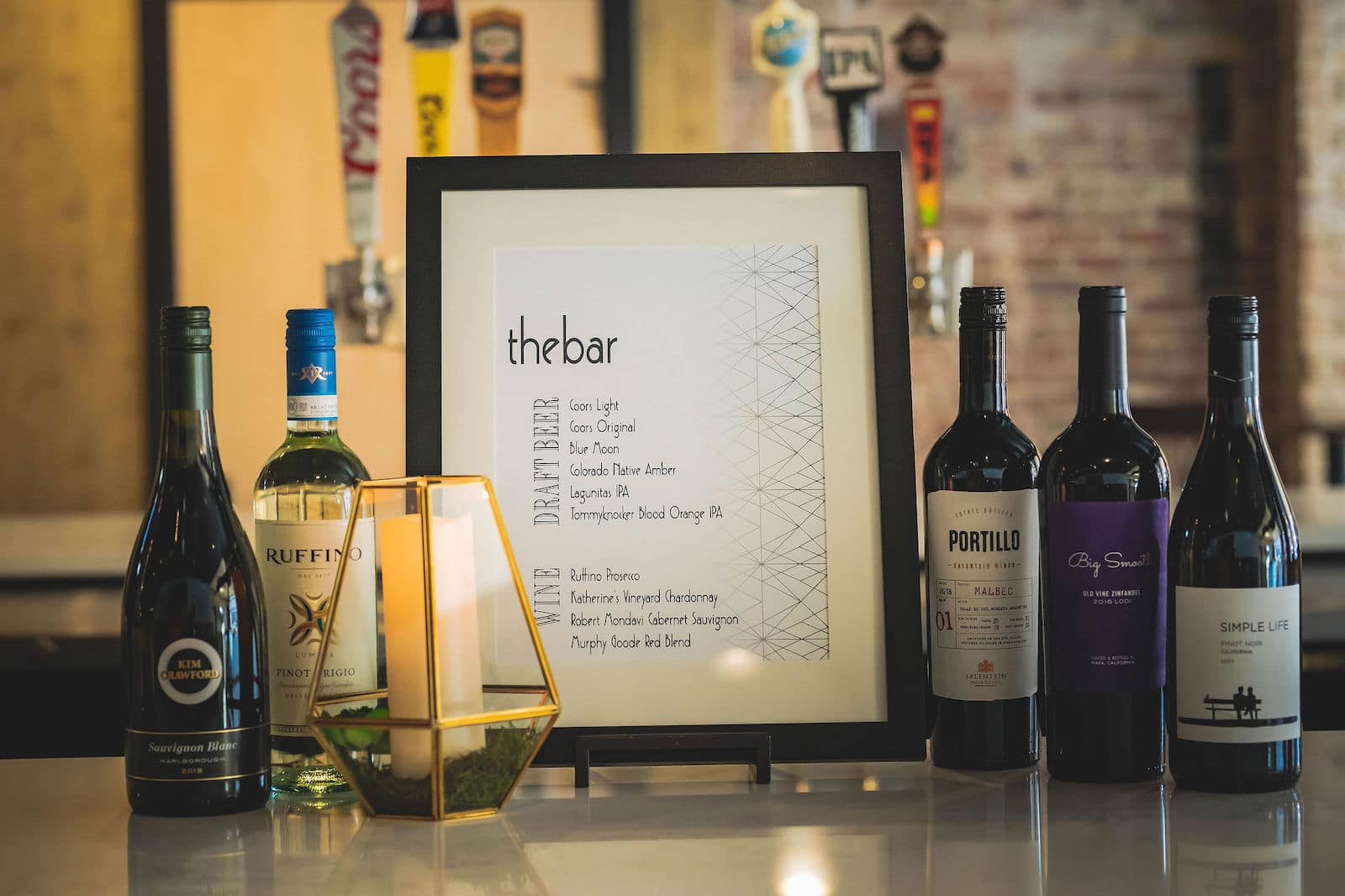 With a menu whimsically reminiscent of an old newspaper, their vast selection is sure to have a dish worthy of a headline. Buffalo Rose describes their food as
"regionally inspired American cuisine with a heavy Latin influence and western flair."
With everything from street tacos to tuna tartare, their selection can accommodate all tastes and diets, including several vegan, vegetarian, dairy-free, and gluten-free options. Kids menus are also available for children 12 and under.
As a bustling bar, their drink menu is similarly extensive featuring signature cocktails, craft beers, and a lengthy wine list with a glass to complement any and every dish.
The fun starts early at Buffalo Rose on weekends, with a lively brunch hosted Saturdays and Sundays from 10 am to 3 pm. Sweet and savory dishes are available, along with a drink menu featuring classic brunch beverages like bloody marys, mimosas, and cappuccinos.
Entertainment and Events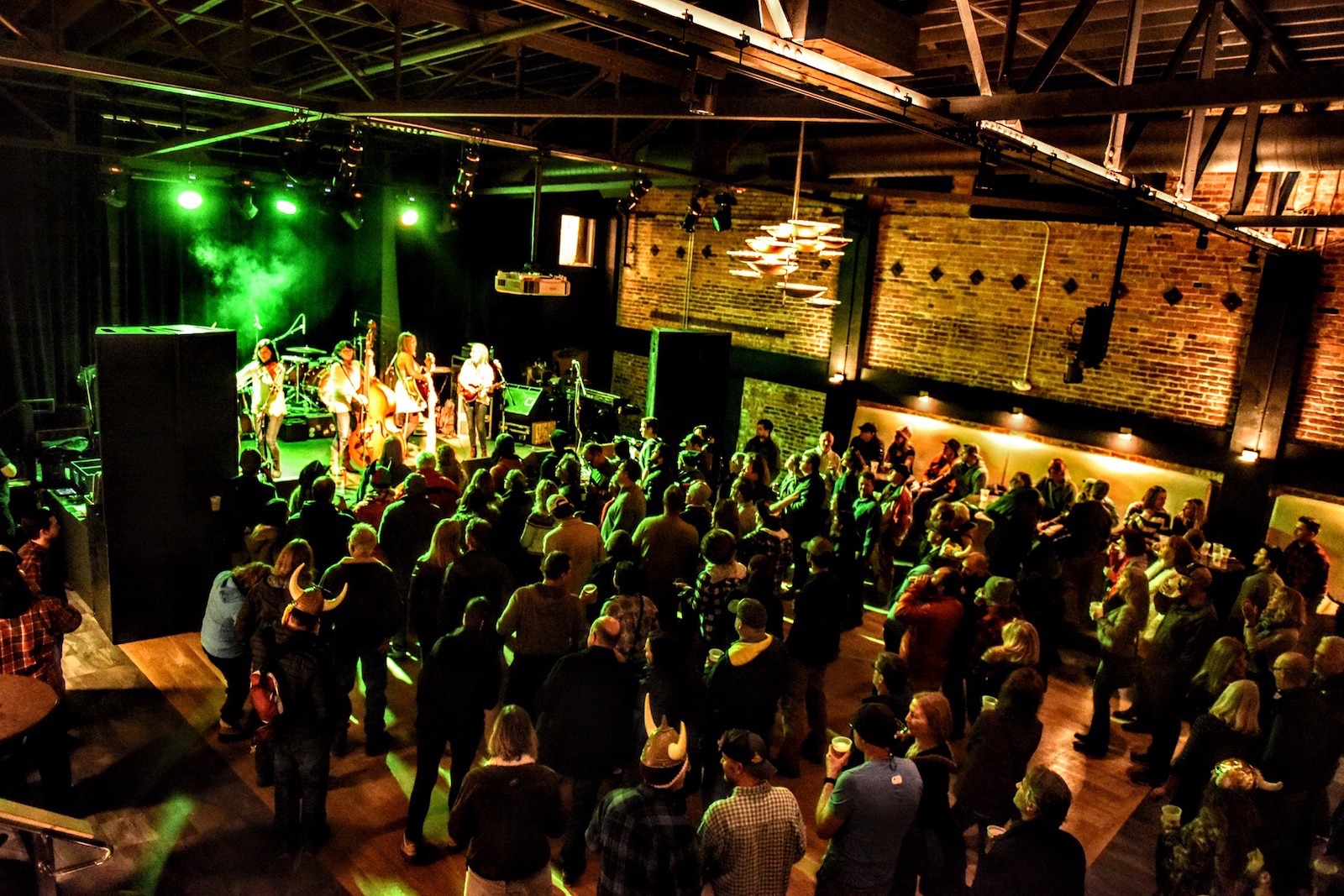 Buffalo Rose's event hall, known simply as the Rose, hosts a variety of live entertainment year-round, with performances from local and touring talent from all musical genres. A line-up of upcoming shows, along with ticket information are available on their website.
A small menu of appetizers and sandwiches and the on-site full-service bar can be enjoyed during shows. Free concerts are also regularly held on the Sky Bar Stage, located on the restaurant's patio.
The Rose also serves as a popular venue for private celebrations and corporate events. It's capable of hosting up to 650 guests for socials and 350 guests for seated events.
Freshly renovated in 2019, the space's open and historically inspired architecture, trendy decor, and seemingly limitless amenities provide the perfect atmosphere for all functions, formal or fun. Smaller special occasions can also be accommodated in Buffalo Rose's restaurant and lounge spaces.
Details
Address: 1119 Washington Ave, Golden, CO 80401
Phone: 720-638-5597
Hours:
Mon-Thurs: 11 am -10 pm
Fri: 11 am – 12 am
Sat: 10 am -12 am
Sun: 10 am – 10 pm
Website: buffalorosegolden.com