In Leadville's small but lively downtown, the dark wooded exterior with yellow and green trimmings of The Legendary Silver Dollar Saloon immediately catches the eye. This 19th-century watering hole is a relic of the wild west, once serving miners and gunslingers, now offering patrons a lesson in local history while sharing libations over its original mahogany bar.
History
Originally known as the Board of Trade, The Legendary Silver Dollar Saloon first opened its doors in 1879. Remarkably, much of the bar remains as it was back in the day, from its gold and blue-tiled floors to the antique mirror behind the bar where drinks were slammed down nearly a century and a half ago. Booths from the train that delivered these treasures can also be found inside.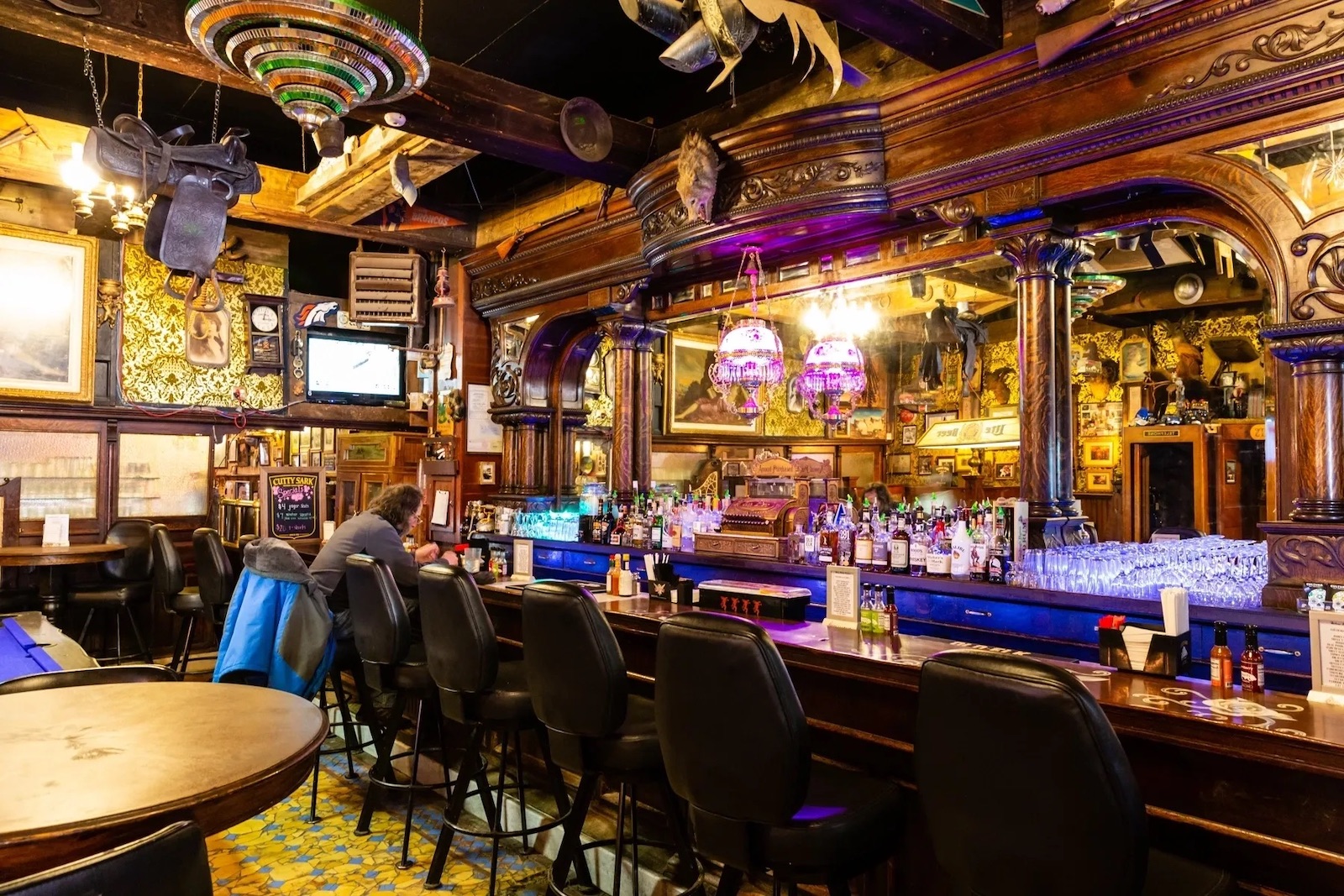 Leadville's population and affluence once rivaled that of Denver, with the town hosting some of the state's wealthiest residents and visitors. During this time, the saloon saw its fair share of notable guests, including the renowned author Oscar Wilde and the Unsinkable Molly Brown.
Perhaps the most notorious guest of all was dentist-turned-outlaw Doc Holliday, who shot the sheriff right across the street. Interestingly enough, the Board of Trade's first owner, John Morgan, assisted in covering his bail.
With testaments of its frenzied past covering the bar's walls and surfaces, there are photos of early Leadville residents and architecture as well as local heirlooms like an antique piano, cash register, telephone booth, and jukebox. The entryway to a now-closed tunnel that led to a nearby burlesque bar can be seen in its eerie basement. With so much history comes the occasional haunting.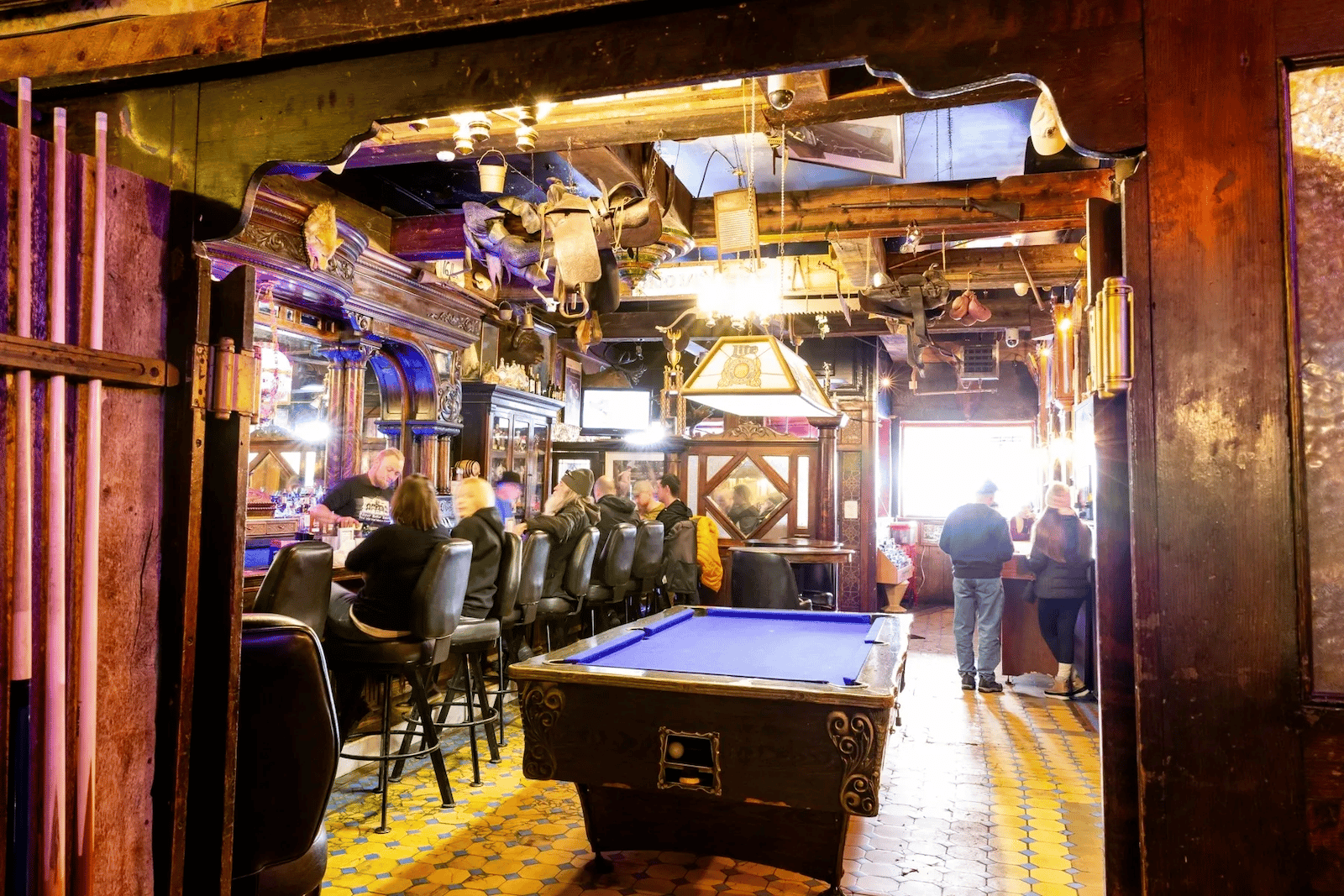 Many believe that amongst the bar's most frequent regulars are a few mischievous spirits, responsible for odd paranormal occurrences, and even captured in a photo taken in the 80s. In 1935, the Board of Trade became the Silver Dollar Saloon, paying homage to the town's rich mining roots. Its name was only prefaced with "Legendary" in 2020, an undeniably well-earned distinction.
Dining & Entertainment
Despite embracing its exhaustive past, the saloon has still kept up with the times. More modern additions include TVs, an electric blue pool table, shuffleboard, and an updated drink and food menu. The bar also has a small stage to host local live entertainment.
The saloon offers a selection of classic pub fares with a posh spin, like wings with a whiskey wildflower honey glaze and lamb french dips. An all-day breakfast menu is also available. The kitchen closes at 6 pm from Wednesday to Saturday, and at 5 pm on Sunday, so be sure to arrive earlier in the day and later in the week if you want to try one of their dishes.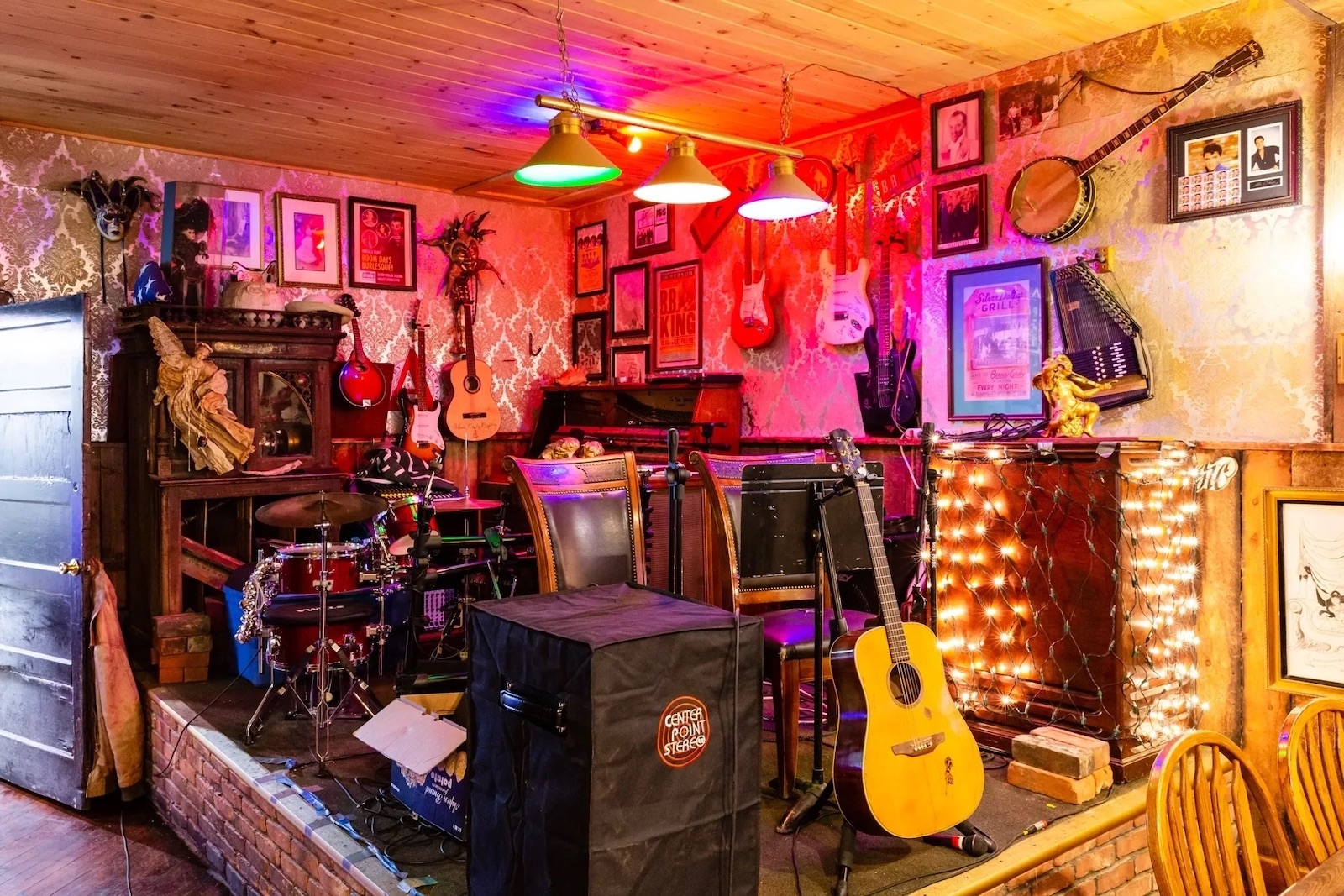 The Legendary Silver Dollar Saloon's drink menu is similarly impressive, with a wide range of wine, beer, and liquor and the bar is open all day every day. So make sure to stop in to soak in all the wild west relics with friends and family over a delicious meal and refreshing drinks.
Details:
Address: 315 Harrison Ave, Leadville, CO 80461
Phone: 719-486-9914
Hours: Subject to change
Bar: Sunday – Thursday (12 pm – 9 pm) | Friday – Saturday (12 pm – 12 am)
Kitchen: Wednesday – Saturday  (12 pm – 6 pm) | Sunday (12 pm – 5 pm)
Website: legendarysilverdollarsaloon.com