Where the legendary Western gunslinger John Henry "Doc" Holliday is actually buried depends on who you ask. Though historians and the general public posit that his remains are located in the Linwood Cemetery in Glenwood Springs, Colorado, others, including some of Holliday's own relatives, believe a small town in Georgia is where he's actually buried.
Doc Holliday was born in Griffin, Georgia, the same location some believe he's now resting. A dentist by trade, Holliday practiced in his hometown until he came down with consumption (tuberculosis). In his early twenties, he headed west in search of a more favorable climate for his illness.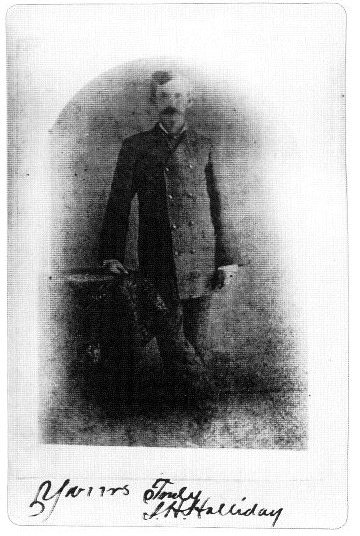 Along the way, he learned his way around a gun and took part in the most famous shoot out in the American Old West, which he miraculously survived. But at 36, then he faced a foe he couldn't outgun, and finally succumbed to his illness in the mountain town of Glenwood Springs.
All parties agree that there was a funeral in Glenwood Springs but opinions of what happened next begin to diverge. The general consensus is that an early winter forced grave diggers to abandon their plans to lay Holliday to rest in an assigned plot and had to chose another spot on the grounds to dig at the last minute, but that the Doc's body is 100% for sure buried somewhere on site. Somewhere.
To this day, even those who believe he's buried at Linwood Cemetery aren't exactly sure where in the cemetery he's buried. Rather than a traditional grave, the only physical evidence today you'll find of him at the cemetery is a small fenced-in stone memorial that reads:
"This memorial dedicated to Doc Holliday who is buried someplace in this cemetery."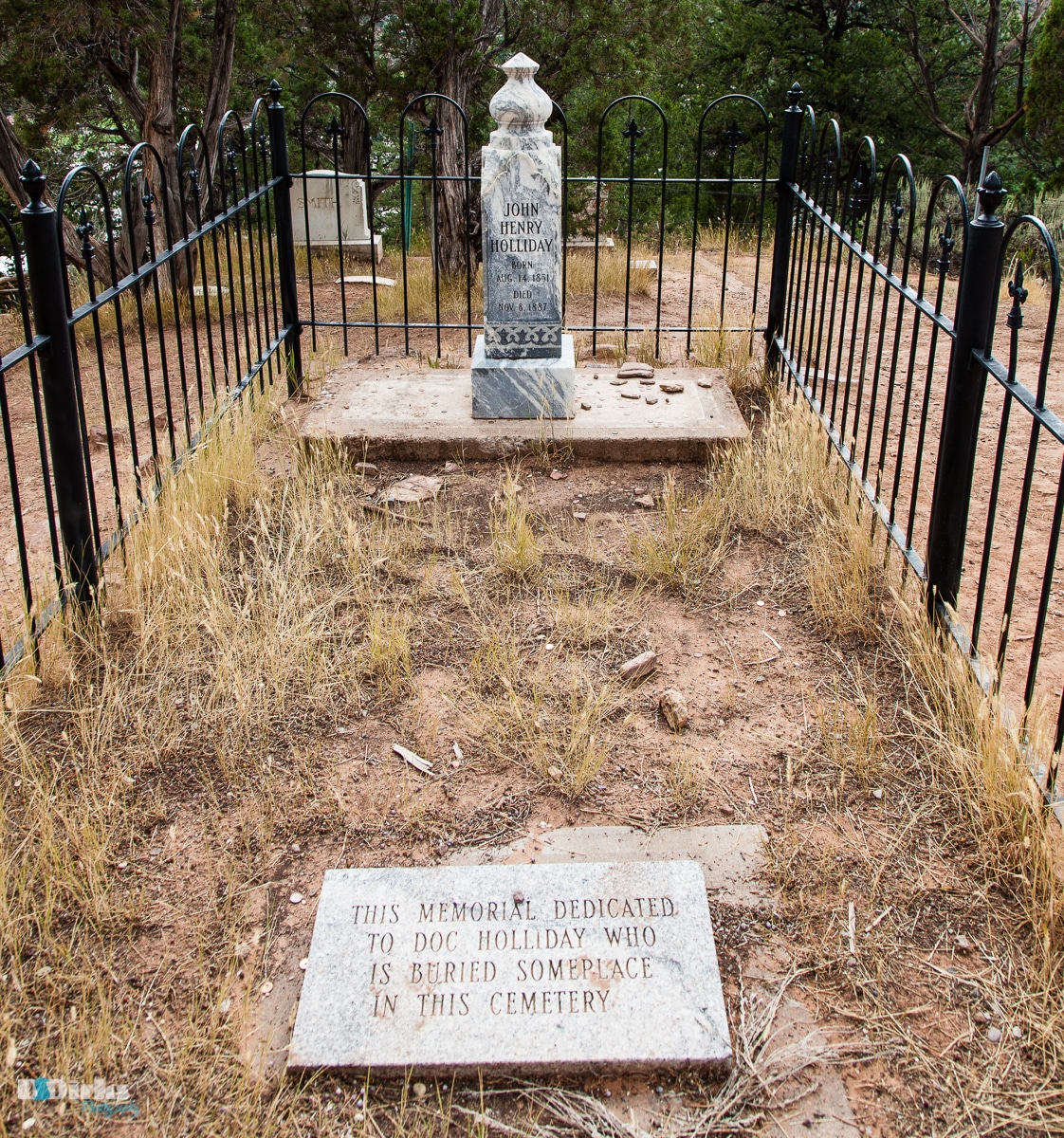 The contrasting view that some of Holliday's relatives hold is that upon hearing of his death, right before he was scheduled to be buried in Colorado, the family secretly paid for the body to be transported to Georgia to be laid to rest in a humble, unmarked grave in the Oak Hill Cemetery in downtown Griffin.
If you're in Glenwood Springs, you can visit Linwood Cemetery yourself and guess where exactly Doc Holliday is buried, or muse whether he's even buried there at all. For more information about this beloved figure of the Wild West, visit the Doc Holliday Museum, located on Grand Avenue in downtown Glenwood Springs.
On Colorado Avenue, you can experience even more Old West culture at the Frontier Museum, the parent location to the Doc Holliday Museum.
If you'll be heading to Leadville by chance, stop by The Legendary Silver Dollar Saloon, which Doc Holliday used to frequent when he stayed in town.