In addition to scenic hikes and a bustling downtown, there are several fantastic breweries in Boulder. Whether new to craft beer or a long-time enthusiast, the breweries provide an opportunity to explore something new.
These places each have something exciting to offer – award-winning beers, hand-tossed pizzas or other well-made food and even a brewery that is completely organic. Keep in mind that beers on tap and food items can change. Enjoy your time in Boulder at one of these top microbreweries.
Vision Quest Brewery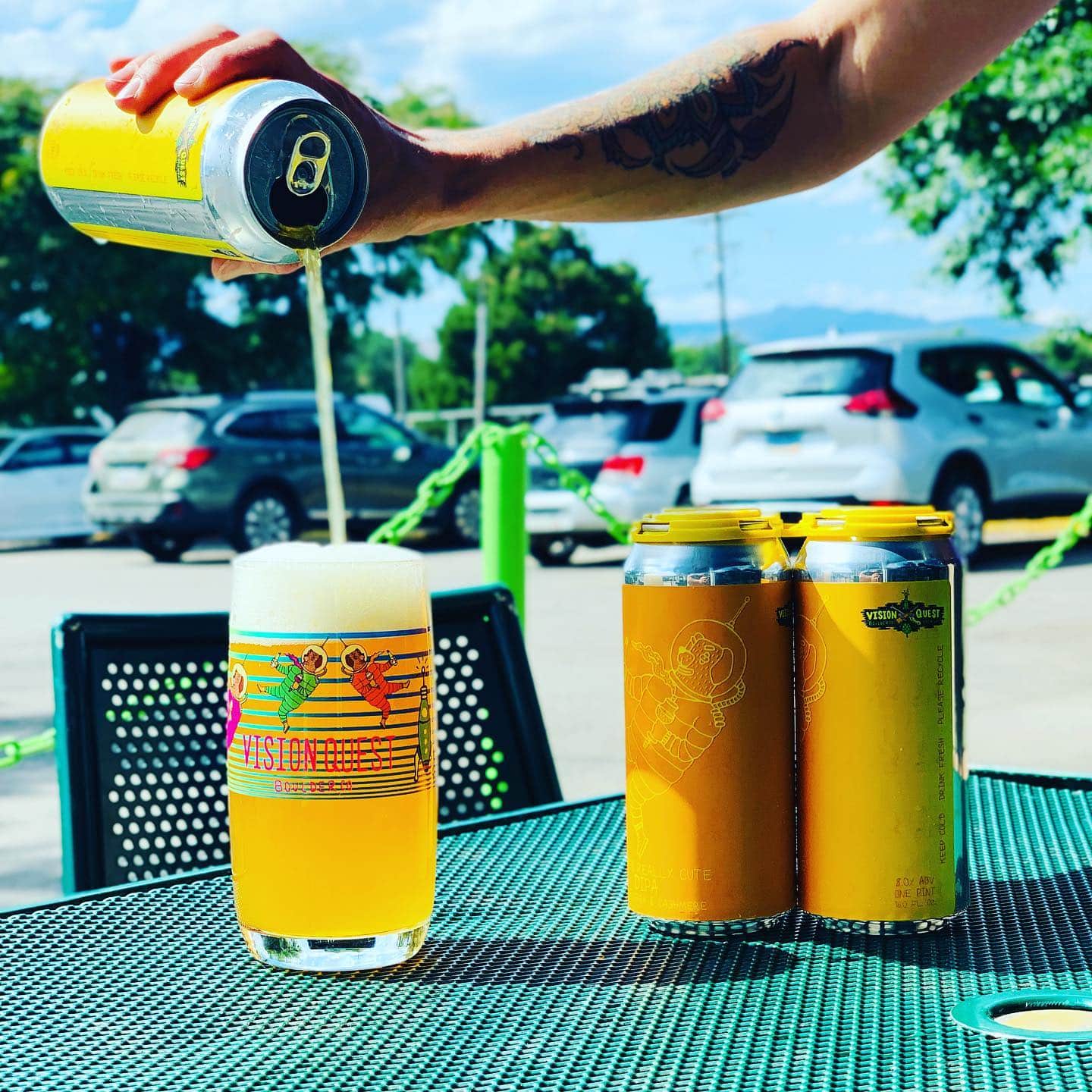 Vision Quest Brewery is a nano-brewery and taproom with approximately 15 beers on draft. It's conveniently located next door to Boulder Fermentation Supply, which sells everything needed to make your own beer, wine and mead.
The brewery was launched by long-time homebrewers themselves. Innovative brews include a Chocolate Cherry Amaretto Pastry Stout, two-year-old oak fermented sour Saison and a smokey sour brewed with beech smoked malt.
The taproom is pet-friendly and hosts an Open Mic Night as well as a Comedy Night. A monthly bluegrass pick is also held here.
2510 47th Street | 720-446-9387 | visionquestbrewing.com
Avery Brewing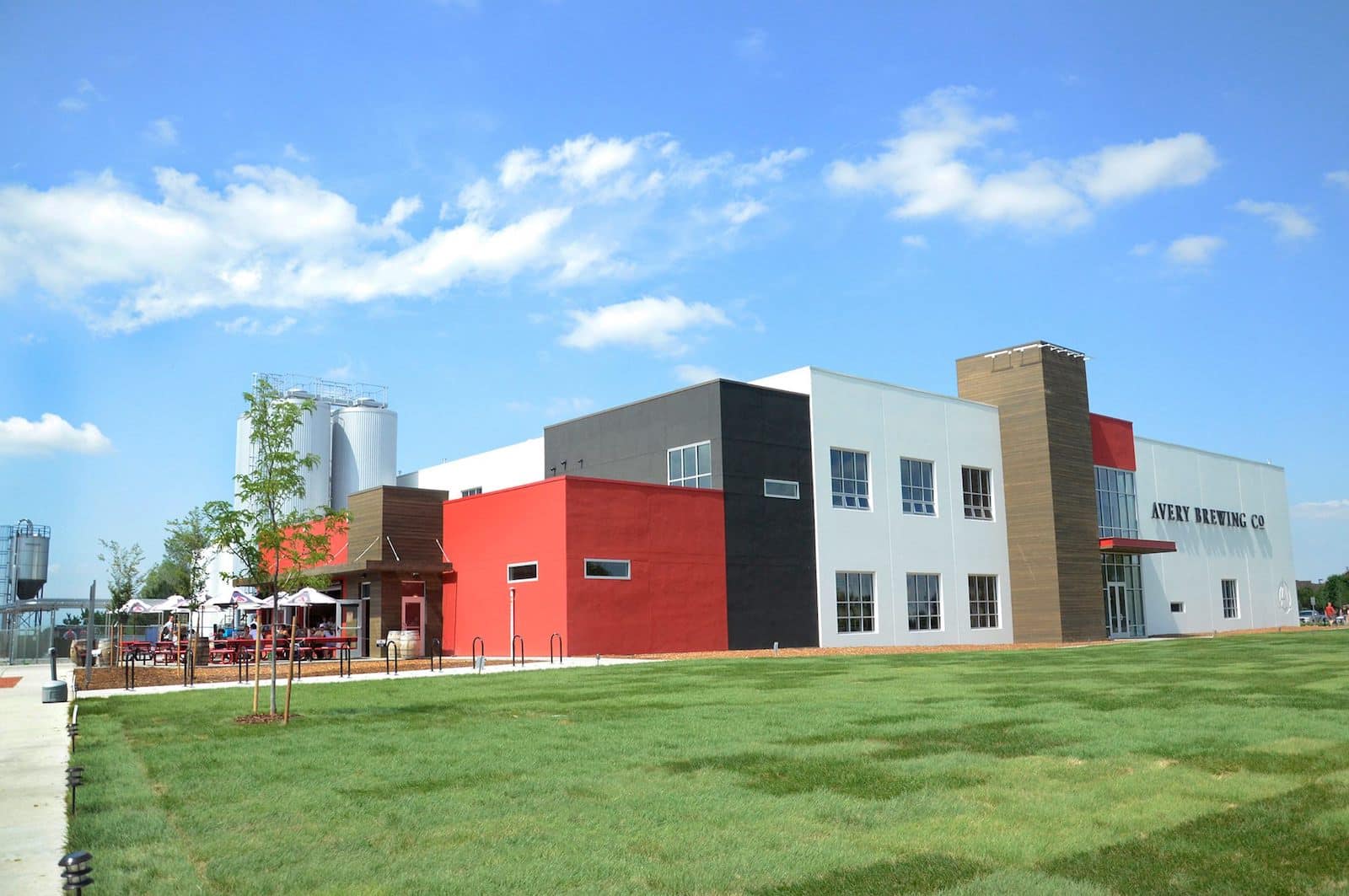 Avery Brewing's founder Adam Avery opted to forego attending law school but to follow his passion for homebrewing instead. After 20 years in the business, the brewery is still producing a variety of award-winning beers coming in many styles.
You'll find more than 30 beers on tap, which rotate and range from light and fruity to dark and barrel-aged. There is also a dog-friendly outdoor area, where you'll find live music performances.
For food, starters include smoked brisket nachos and chips served with smashed guacamole and salsa. Veggie tacos, beer-battered cod, and a variety of bowls and salads are other options.
4910 Nautilus Court | 303-440-4324 | averybrewing.com
Mountain Sun Pub & Brewery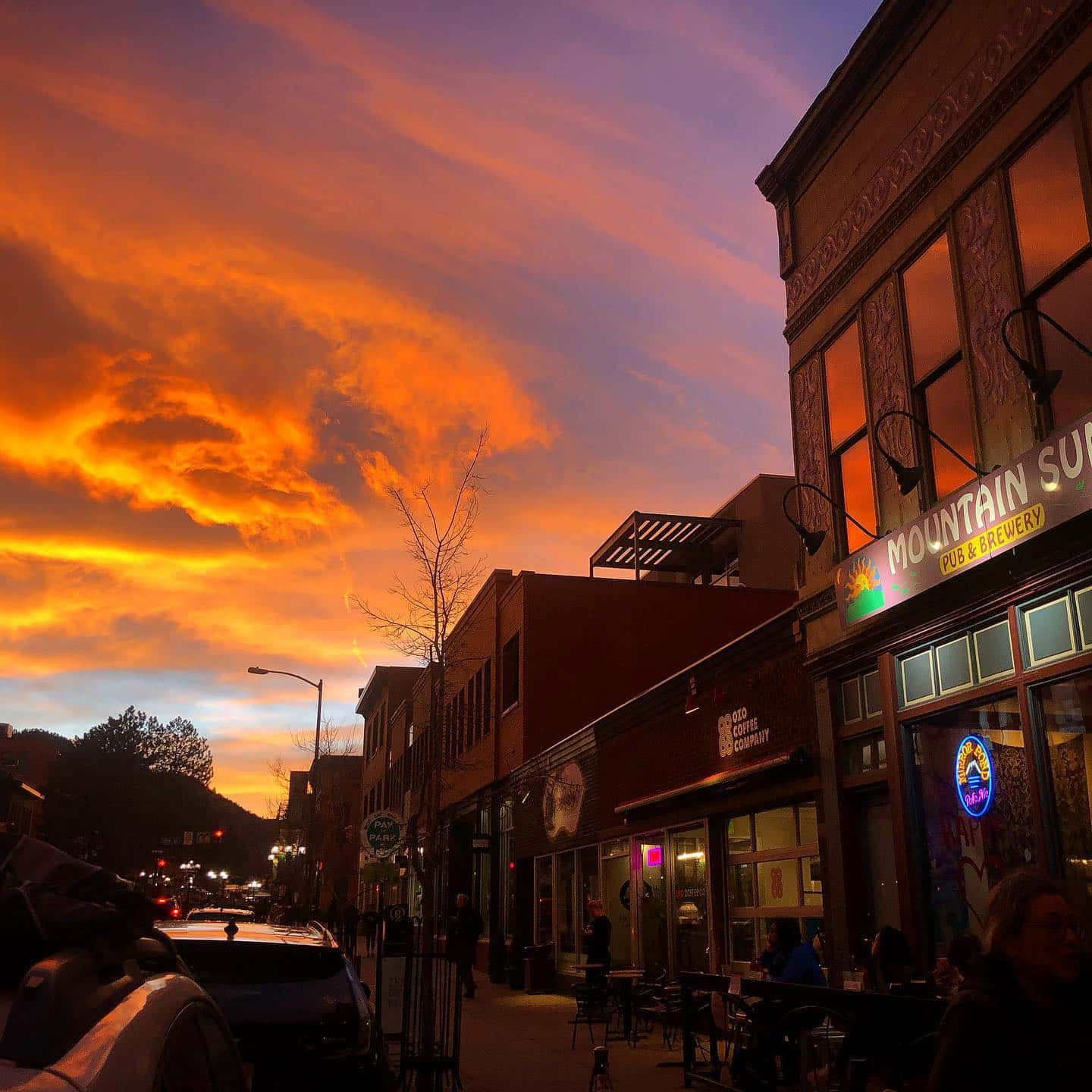 Mountain Sub Pub & Brewery has several locations in Boulder, Denver and Longmont. The additional location in Boulder is Southern Sun Pub & Brewery.
Mountain Sun has a six-barrel brewery and is located on busy Pearl Street in downtown Boulder. Southern Sun is located in South Boulder on Broadway and has a large patio seating.
Both locations serve a wide variety of food options, including appetizers, sandwiches and burgers. In addition to freshly made beer, wine and cocktails are also available.
Mountain Sun Brewery Pub & Brewery: 1535 Pearl Street | 303-546-0886 | mountainsunpub.com
Southern Sun Pub & Brewery: 627 South Broadway | 303-543-0886 | mountainsubpub.com
Sanitas Brewing Company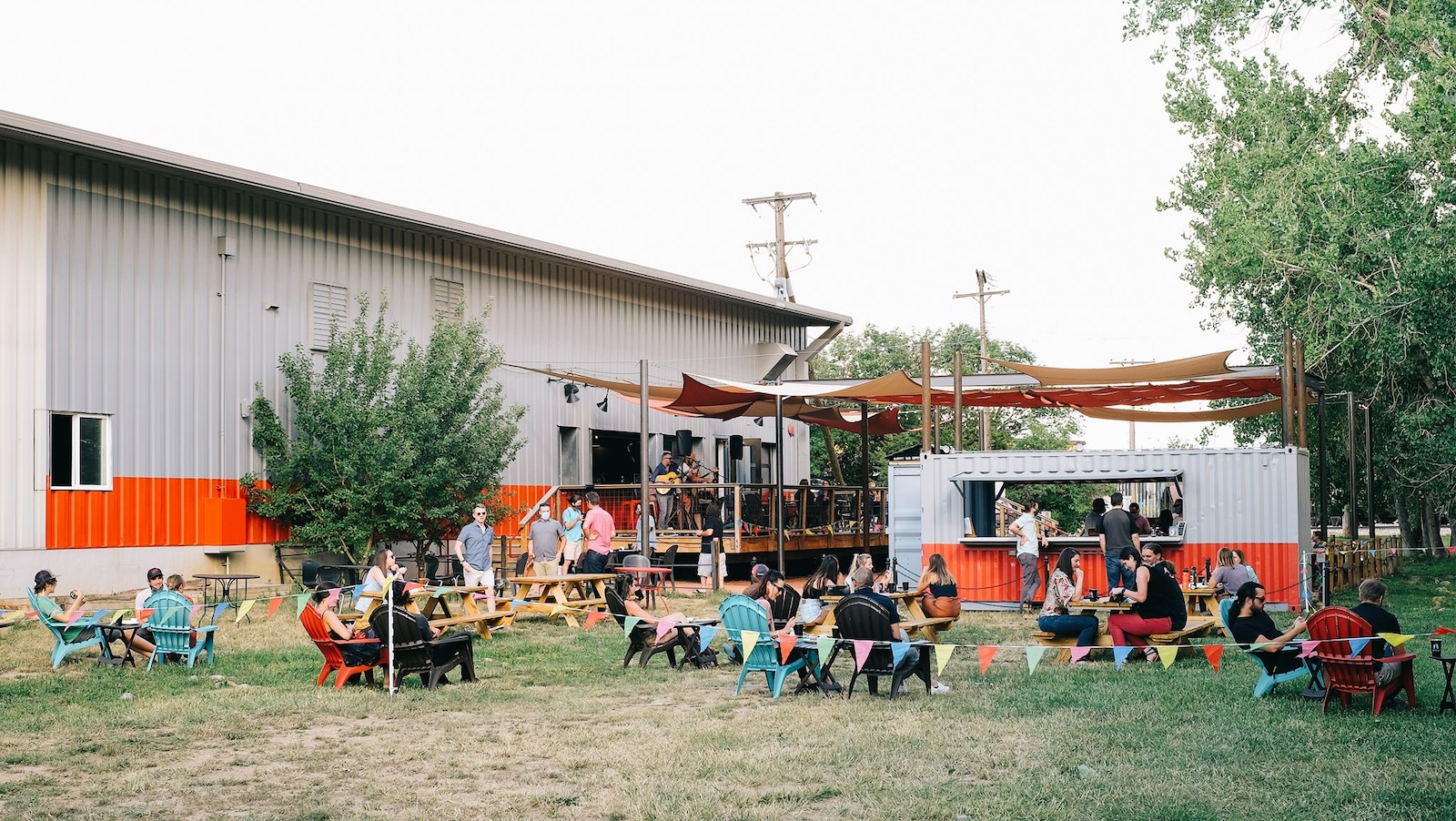 Founded by Michael Memsic and Chris Coyne, Sanitas Brewing Company has been open in Boulder since 2013. Previous fun events have included Open Mic Nights and trivia.
There are more than 32 beers sold in the Boulder taproom and throughout Colorado. Some of these brews include a Cherry Saison, Lemon Berry Sour, Imperial Stout, Prickly Pear Sour and a Hazy IPA.
There is a three-season, dog-friendly outdoor patio where guests can play bocce ball or bags. For eats, McDevitt Taco Supply is on-site cooking up tacos.
3550 Frontier Avenue, Unit A | 303-442-4130 | sanitasbrewing.com
Upslope Brewing Company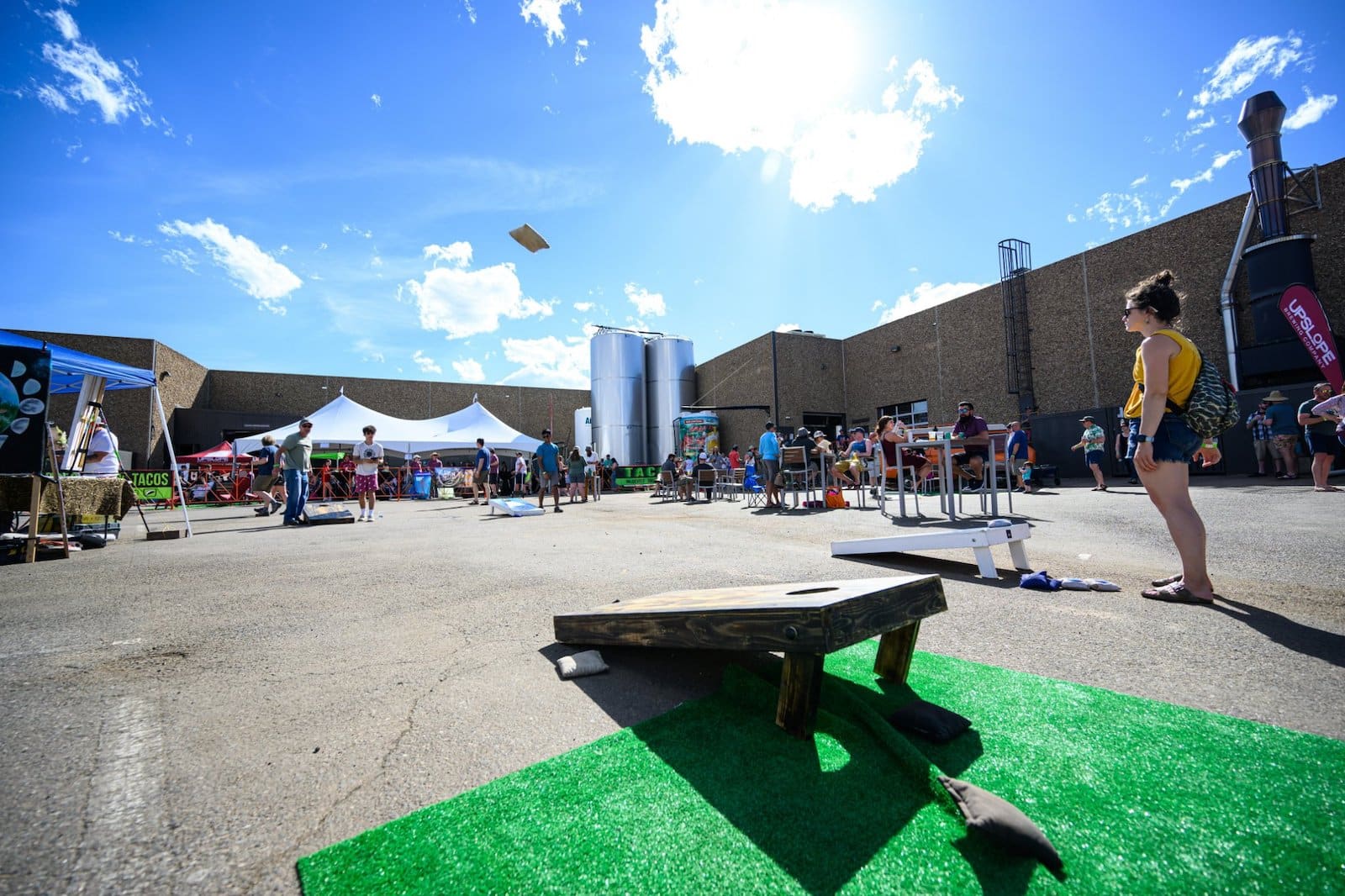 Upslope Brewing Company produces a wide variety of beers, sold in cans. With a passion for the environment and great outdoors, the brewery donates one percent of sales from Upslope Craft Lager cans to an organization working to conserve and restore fisheries and watersheds.
There are two taprooms in Boulder. The Flatirons Park location is the main production brewery, which partners with The Mighty Burger to offer food. Dogs are welcome on the patio but not inside.
The North Boulder Lee Hill location is the original brewery, which serves food from Empanadas by Lazo Foods. Keep in mind that the tap list can vary at each location.
Flatiron Park: 1898 South Flatiron Court | 303-396-1898 | upslopebrewing.com
Lee Hill: 1501 Lee Hill Road | 303-449-2911 | upslopebrewing.com
Finkel & Garf Brewing Co.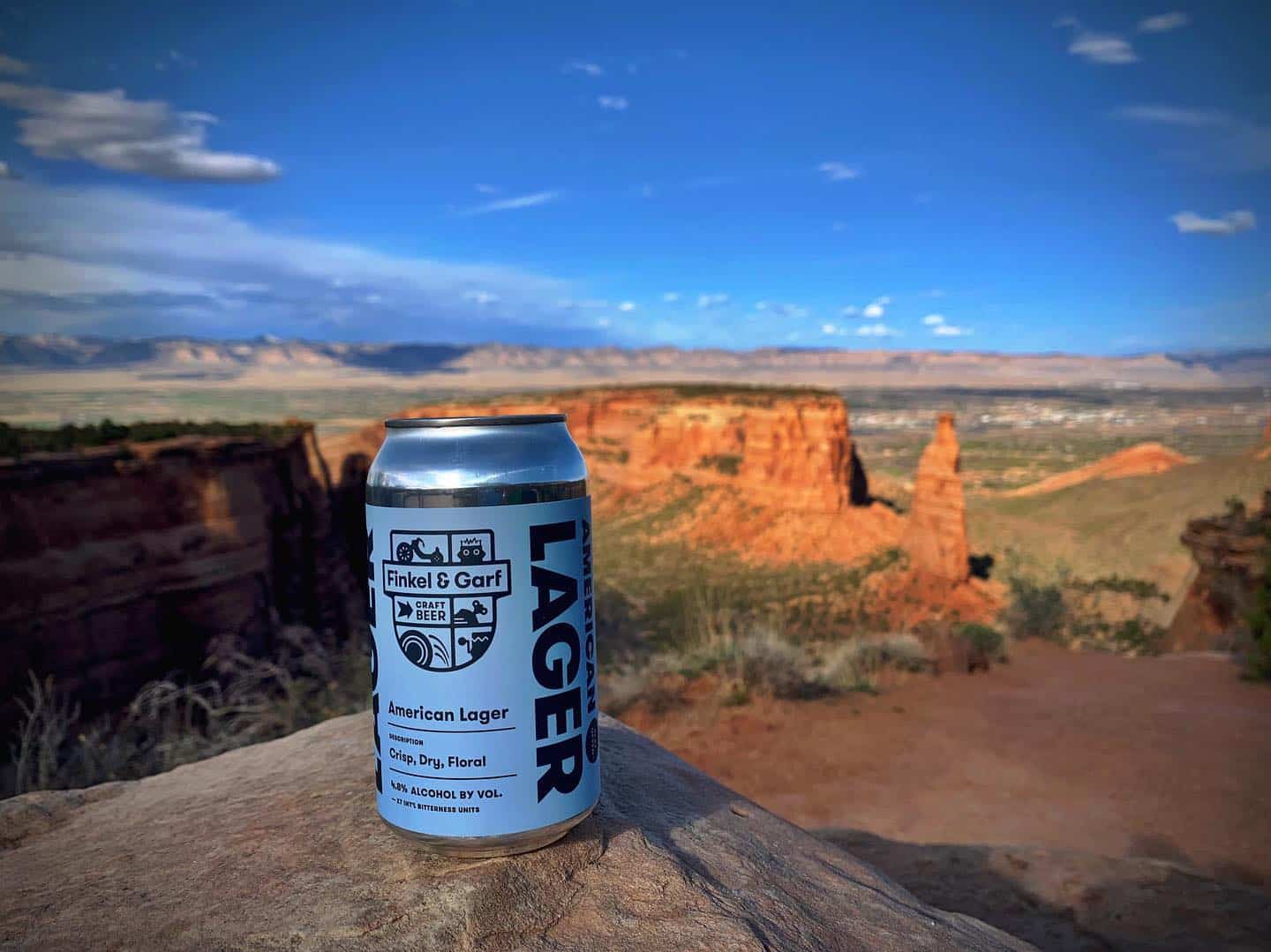 Finkel & Garf Brewing Co. has a 15-barrel brewery and a three-barrel brewhouse for experimental projects. There are more than 50 new beers produced each year.
On tap, there are 16 beers consisting of five year-round brews. The Oatmeal Milk Stout won a Gold Medal at the Great American Beer Festival. The India Pale Ale, Red IPA, American Lager and Dry-Hopped Amber are the other mainstay beers.
Some of the limited release concoctions include a Norwegian IPA, Pink Guava Sorbet Sour, Tropical Blonde and a Passion Fruit Hibiscus Sour. Check out the calendar to learn when there is a comedy show or trivia.
5455 Spine Road, Unit A | 720-379-6042 | finkelandgarf.com
Asher Brewing Company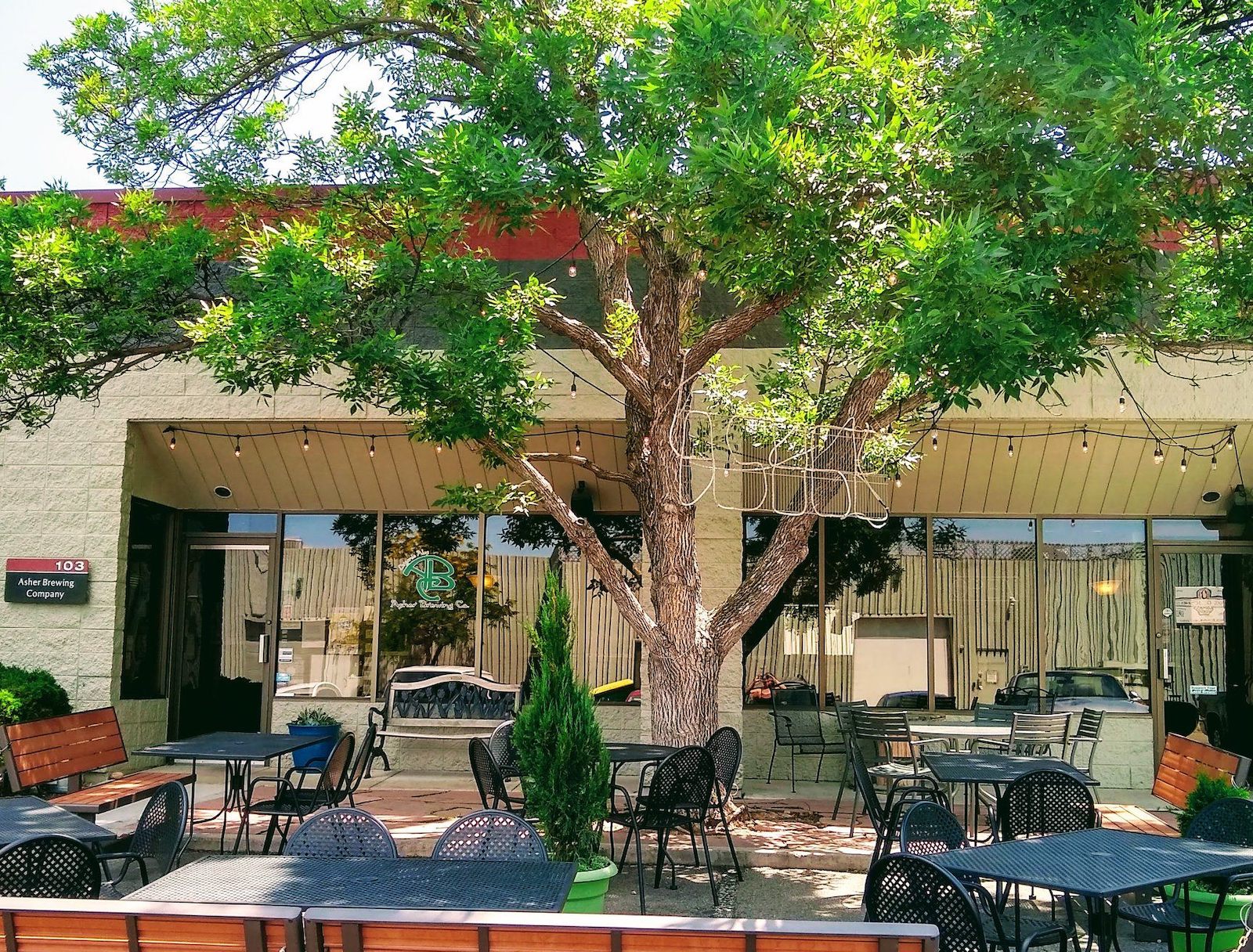 Located in North Boulder, Asher Brewing Company is the first organic craft brewery in Colorado. This means that all of the ingredients used in producing the beer is certified organic and when possible, locally sourced.
Green Bullet Organic IPA, Green Lantern Kolsch-Style Ale, Tree Hugger Amber and Cascade Pale Ale are available in pints or via flight. Some of Asher's beers have won awards at the Great American Beer Festival and the National Organic Brewing Competition.
The tap room has a changing list of eight beers available. Guests can schedule a free brewery tour or enjoy live music or trivia.
4699 Nautilus Court South, Suite 104 | 303-530-1381 | asherbrewing.com
Uhl's Brewing Company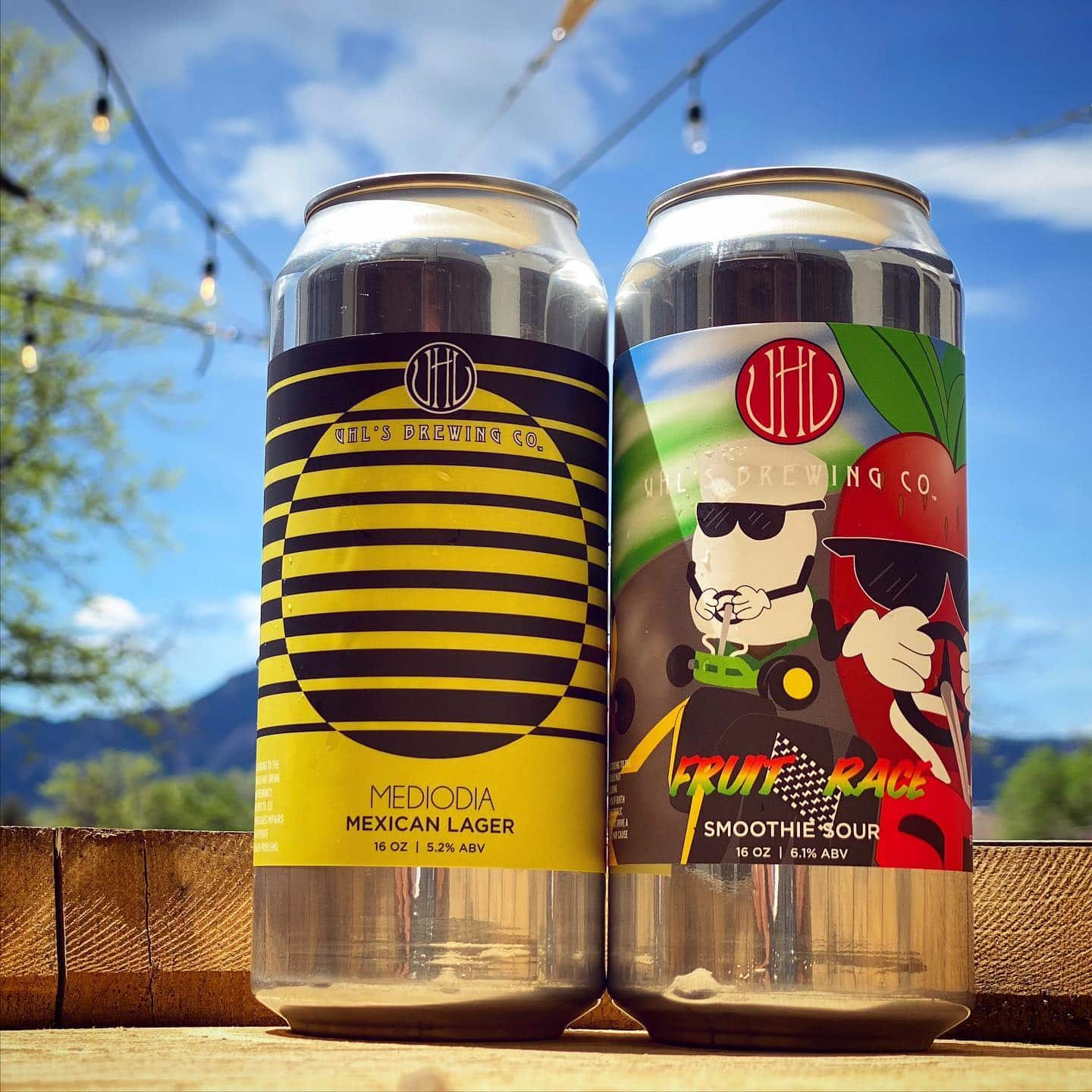 Uhl's Brewing Company is a small brewery, working with seven barrels at a time. But that does not mean any shortage of innovative beers. In fact, the brewers will not make too many of the same beers twice.
Some creative brews include a Coconut and Strawberry Daiquiri Pastry Sour, an English Barleywine aged in Stranahan's Bourbon barrels and the Almond Joy Treat – an Imperial Candy Bar Stout with coconut, roasted almonds and cacao nibs.
The brewery regularly hosts special beer release events, and you may also find trivia and live music.
5460 Conestoga Court | 720-542-3870 | uhlsbrewing.com
Kettle and Spoke Brewery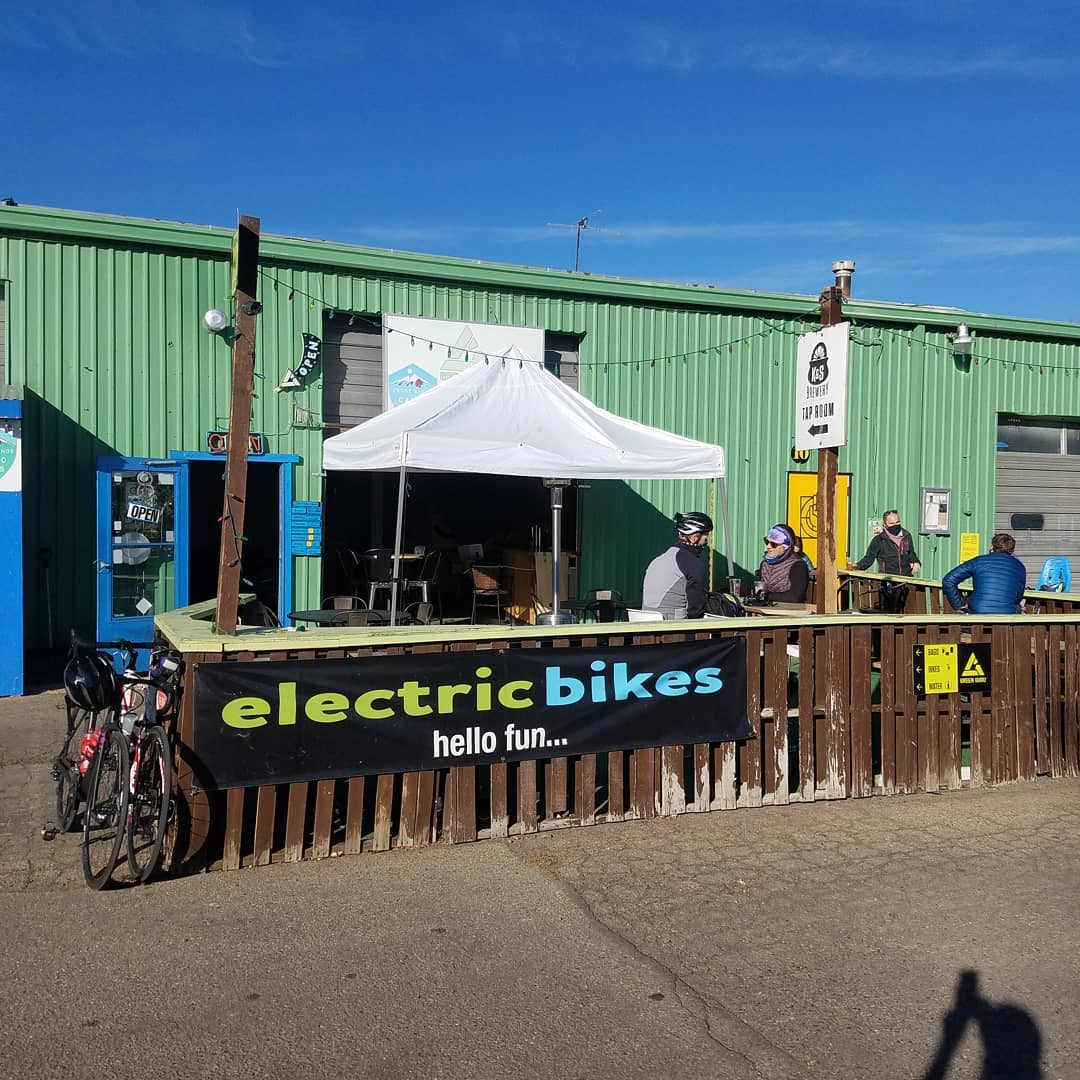 Kettle and Spoke Brewery is located in the Green Guru HQ. They produce small-batch beers that change often.
Beers include San Fran Pale Ale, Jeds Amber, Dank Pils, Wheaty Pilz, Peanut Butter Brown and Coastal Haze IPA. There is an Open Bluegrass Pick on Wednesdays as well as food trucks.
The outdoor porch provides some shade to cool down. Find local musicians entertaining guests while enjoying cold beer.
2500 47th Street, #12 | 303-638-5074 | kettleandspoke.com
Beyond the Mountain Brewing Co.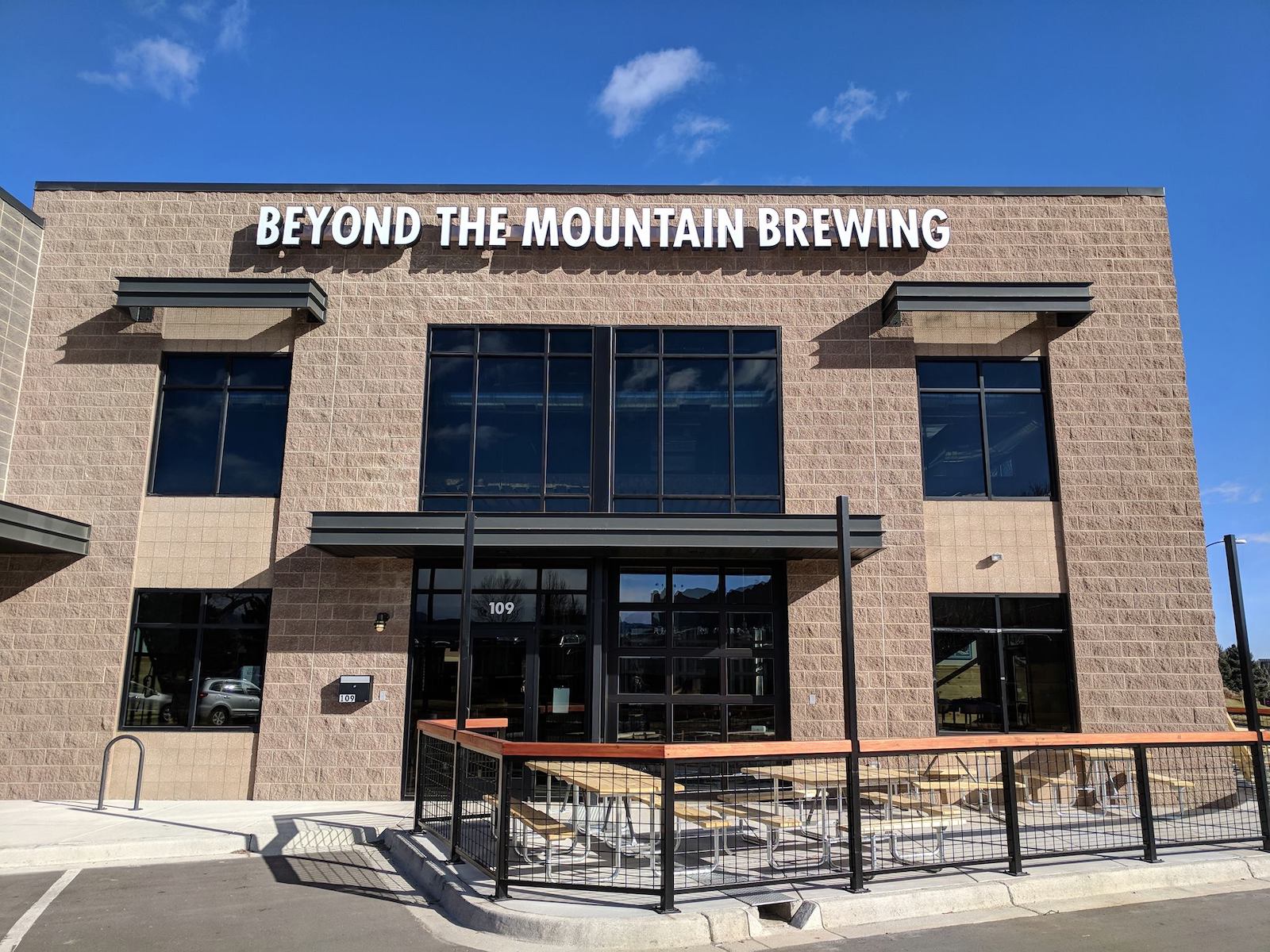 Beyond the Mountain Brewing Co. is located in Boulder's Gunbarrel neighborhood. Besides the creativity in beer making, this brewery is influenced by a love of music.
You'll find 12 beers on tap, a mix of seasonal and year-round brews. Some of the beers brewed are collaboration projects with national and local musicians. Once these beers are available on tap, one dollar from each pint goes to a charity of the band's choice.
The brewery and some of the specific beers produced have won awards at the New York International Beer Competition, Colorado State Fair, US Beer Tasting Championship and the Denver International Beer Competition.
6035 Longbow Drive, Unit 109 | 303-530-6981 | beyondthemountainbrewing.com
Twisted Pine Brewing Company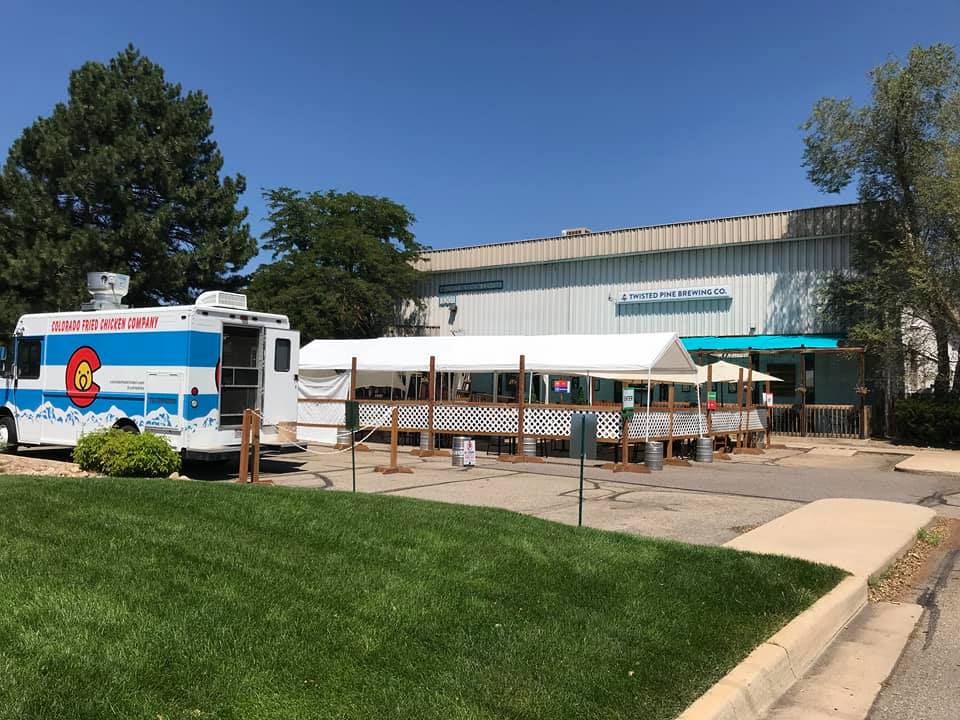 Twisted Pine Brewing Company was established in 1995. Beer here is made with natural, unpasteurized pure malt ales.
Big Shot Espresso Stout, Honey Brown, American Amber, Reilly's Oak Whiskey Red, Northstar Imperial Porter and Patio Pounder all have won medals at the Great American Beer Festival. Guests can order a custom flight of beers of their own choice. Or opt for a pre-designed flight of their most iconic options, hoppy beers or sweet and sour beers.
Their hand-tossed pizzas are topped with a marinara sauce that is infused with beer. The Colorado Margarita is topped with garlic oil, tomato, fresh mozzarella and a basil chiffonade. There is a Vegan pizza available, made with house-made hummus, Roma tomato, sliced onions, mushrooms and spinach.
3201 Walnut Street | 303-786-9270 | twistedpinebrewing.com
Wild Provisions Beer Project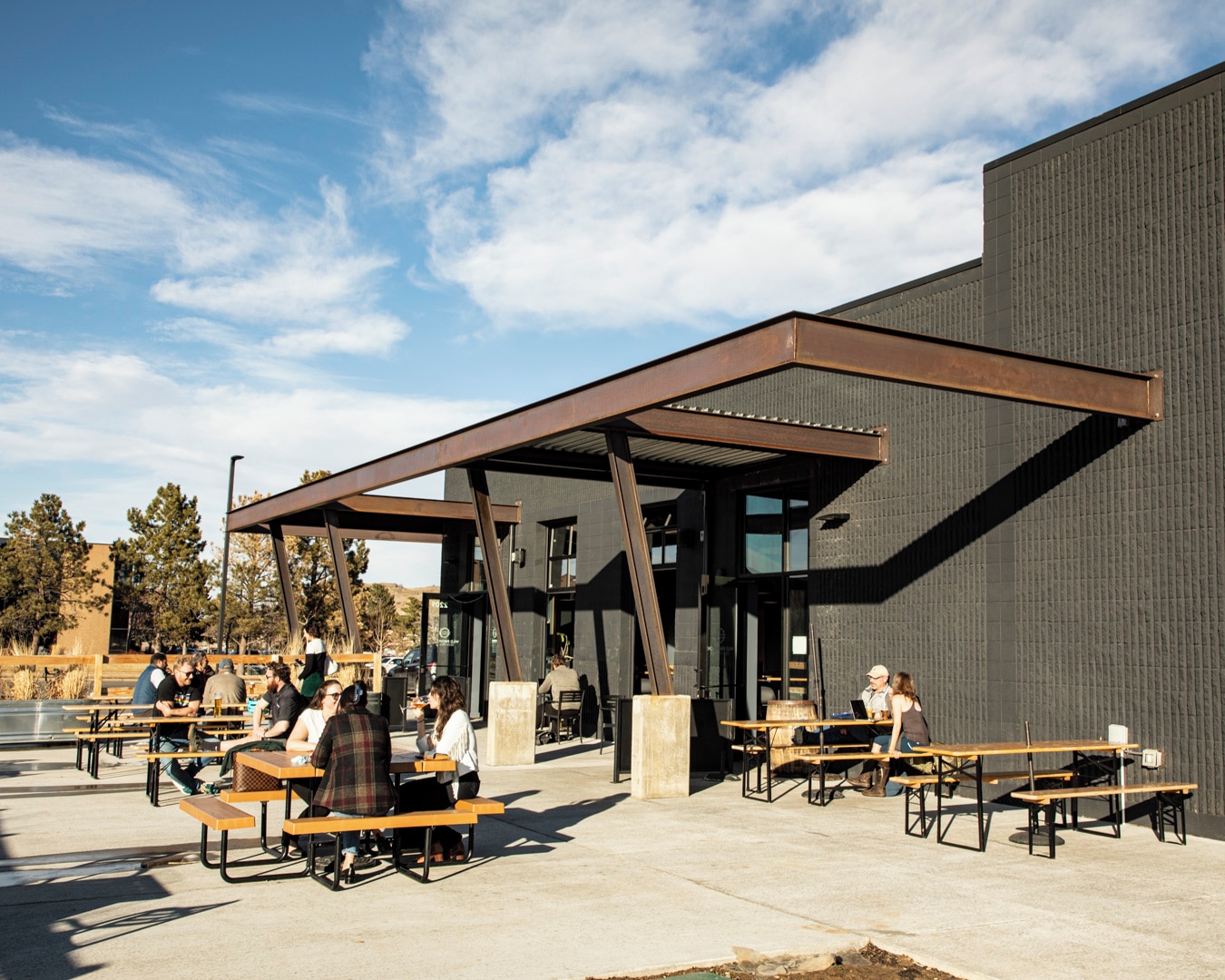 Wild Provisions Beer Project is focused on wild fermented craft beers and Czech-style Lagers. This concept was launched by the team behind 4 Noses Brewing Company, located in Broomfield, Colorado.
The brewery was named Best New Brewery Taproom in Denver, and the Premium Pale Czech Lager was rated with 96 points by Wine Enthusiast. Beers are broken down by Draft Czech Lagers, Draft Wild Beers and Bottle Conditioned Wild Beers.
Street Food With Love, Lola's Kitchen, Grey Duck Eats, 300 Exotic Pizzas and Edge Gourmet are a handful of the food trucks you can find on-site. There are also brewery tours, barrel tastings, live music and bottle tastings.
2209 Central Avenue | 303-993-3598 | wildprovisionsbeer.com
These breweries in Boulder are a must-see after tackling a scenic hike along the Foothills or dining at one of the cities fantastic restaurants. Soak in those mountain views while enjoying a well-made, local beer.