Illegal Burger is one of those chains that you can say, genuinely reflect the Denver community. Not only was the brand born in the heart of Denver in 2013, but its founders are dedicated to creating and sourcing locally.
The patties are made with natural ingredients, and unlike traditional fast food, they vow never to serve frozen meat. Illegal Burger offers an alternative to the "good ol' burger," by creating a menu that highlights the beef itself. They have a secret seasoning that marinates the meat thoroughly. Then, the patties are forwarded into this craft process of searing and cooking "to perfection on the grill."
Hamburger Chain from Denver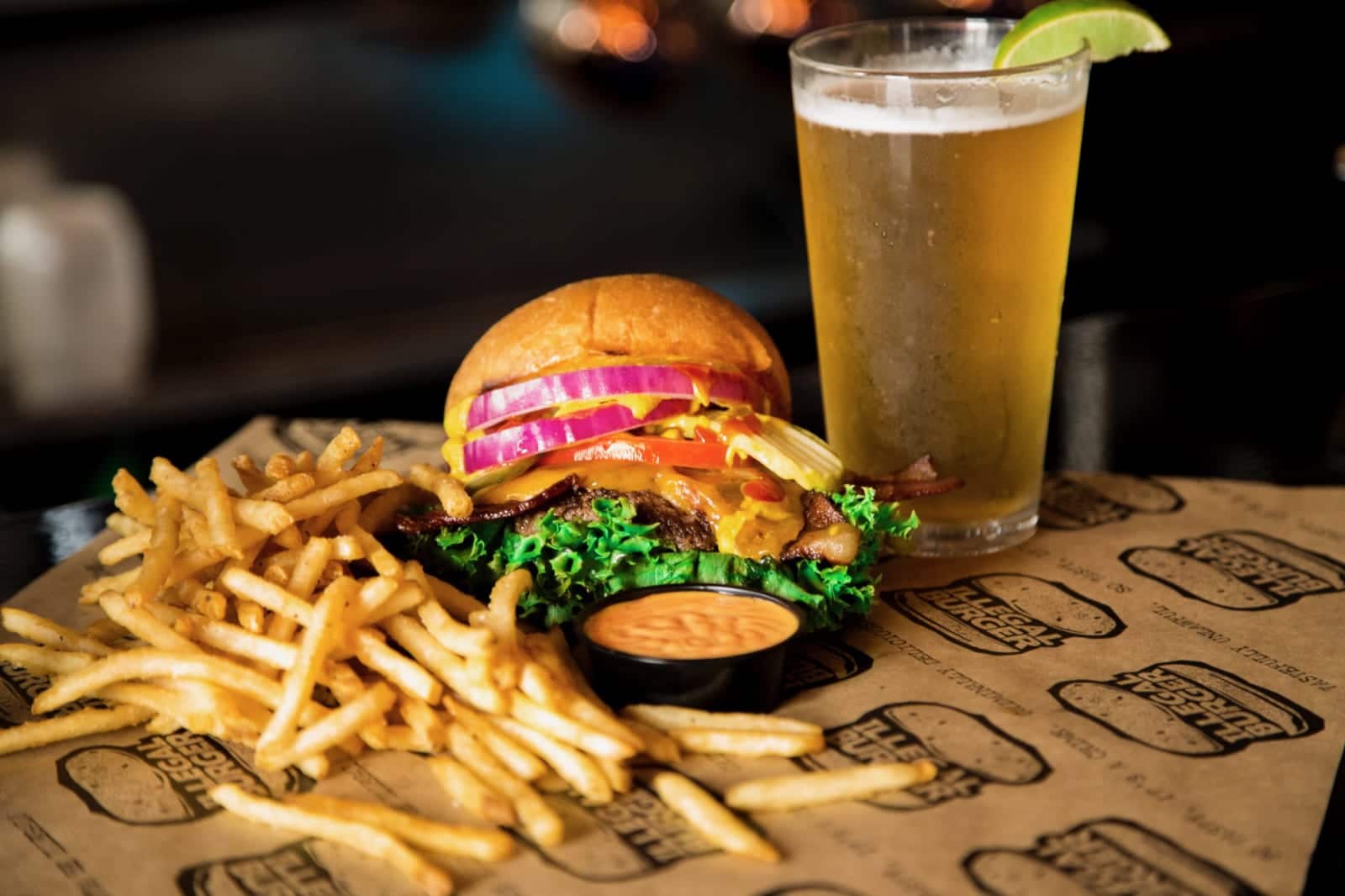 Illegal Burger also embodies the community's vibe in its interior design. The founders noted that they wanted to have a place where everyone can just sit back and relax. Because of this, the franchise has created a loyal community of eaters.
Customers can enjoy their classic and timeless burgers like The Godfather, the Cream Cheeseburger, and The Dog (a 100% Angus beef hot dog cooked in Chicago Style). They have salads, such as the Ancho Cilantro Chicken, and the Avocado Chicken Caesar. The Kids Bites (smaller versions of meals with slammer fries, milk, juice, or fountain drink) include Little Illegal, Hotdog, Mini Corn Dogs, Chicken Nuggets, and Grilled Cheese.
Illegal Burger is also available for franchise and catering. The brand is expected to open up more branches around Colorado in the coming years. They have Illegal Burger locations all around metropolitan Denver. If you want to order online, go here.
Details
Locations: Metro Denver
Founded: 2013 in Denver
Fare: American Burger
Website: illegalburger.com